Hi, I am new to Hive. Here is a little about me.
My Hive Name
I chose the name @KeeperSeeker because I love Keeper of the Lost Cites it is my favorite book series ever!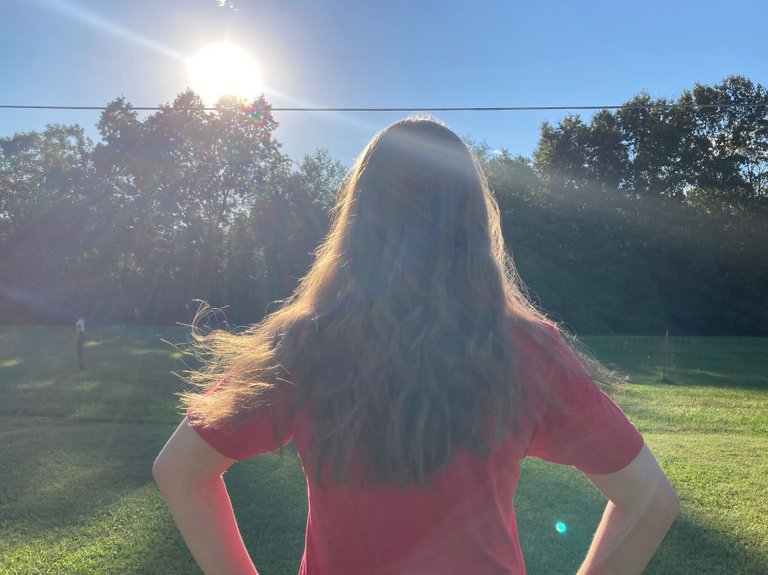 Keeper of the Lost Cites
I can't stress enough how much I love Keeper of the Lost Cites! The author of the series is Shannon Messenger.
Abbreviations for Keeper of the Lost Cites: KOTLC or Keeper (which I may use throughout my posts).
Main characters:
Sophie Foster
Keefe Sencen
Fitz Vacker
Dex Dizznee
Biana Vacker
Stina Heks
Marella Redek
At the moment there are 8 full story books out and a 8.5 which gives back-round info on the characters and a short story.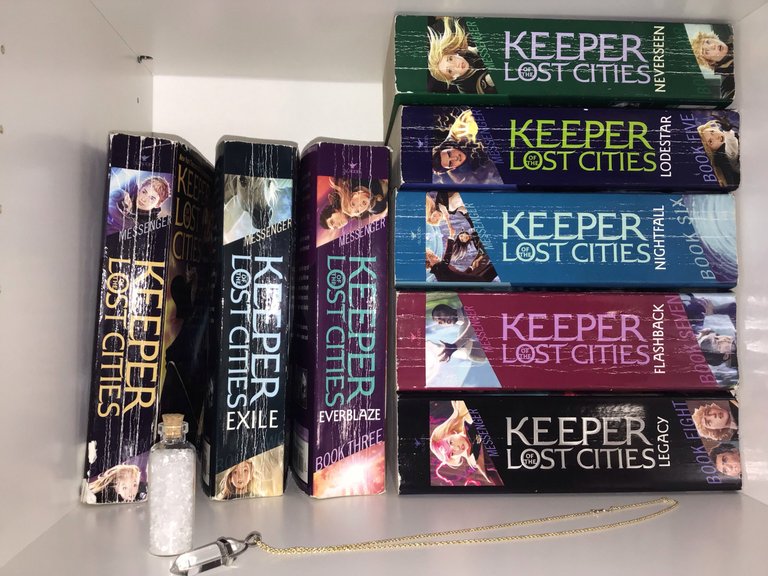 This is a picture of my Keeper book collection
Fun Facts
Where I am from: Indonesia
Where I live: USA
My favorite color: purple
My favorite animal: pandas
People I know on Hive: @SumatraNate (my dad)
I am the oldest of six.
I can be a perfectionist.
I love music!
I always have to be doing something when I watch a movie, do my school work, or when I read.
I love to do try new hair styles.
Homeschool Life
I am a high school homeschooler. I have never been to public school.
Life Overseas
I was born in Indonesia and lived there for most of my life. That is why I say I am from Indonesia even though both my parents are American and I live in the USA.
Other Hobbies
Sewing
I like to make clothes for my sisters' Barbies.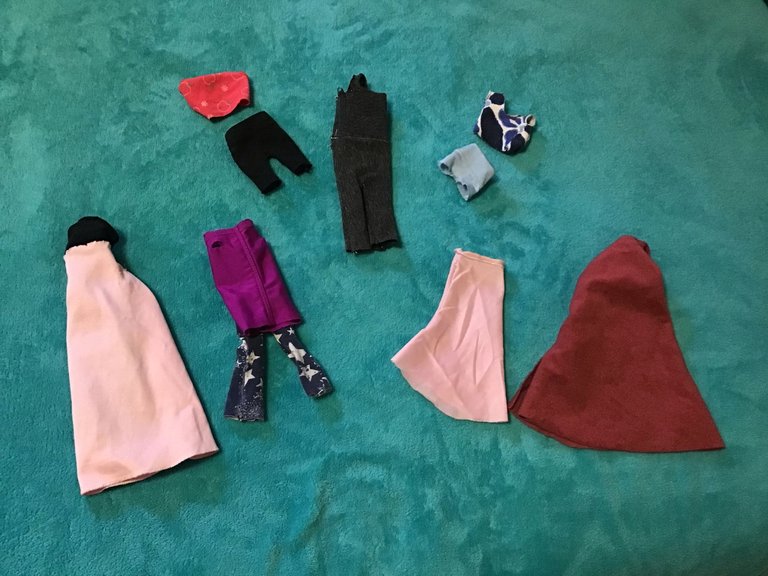 some of my latest creations
Crocheting
Recently I have been making purses.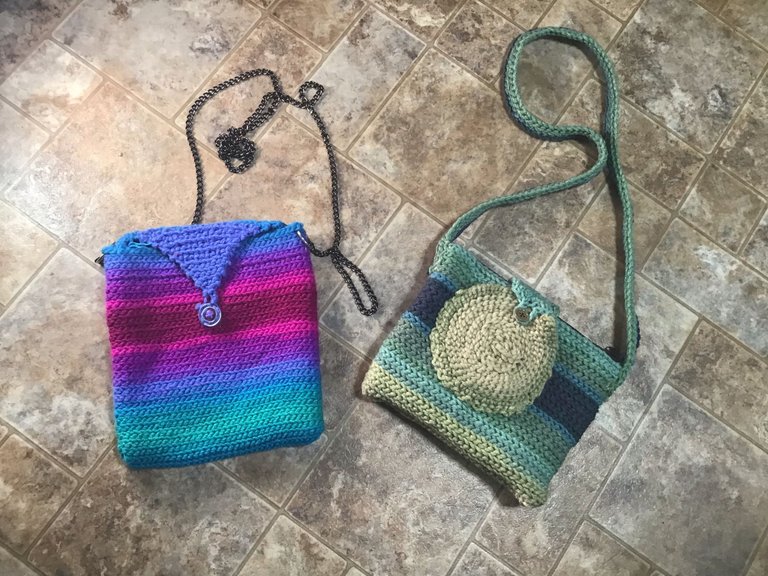 I have been making purses about 10 months.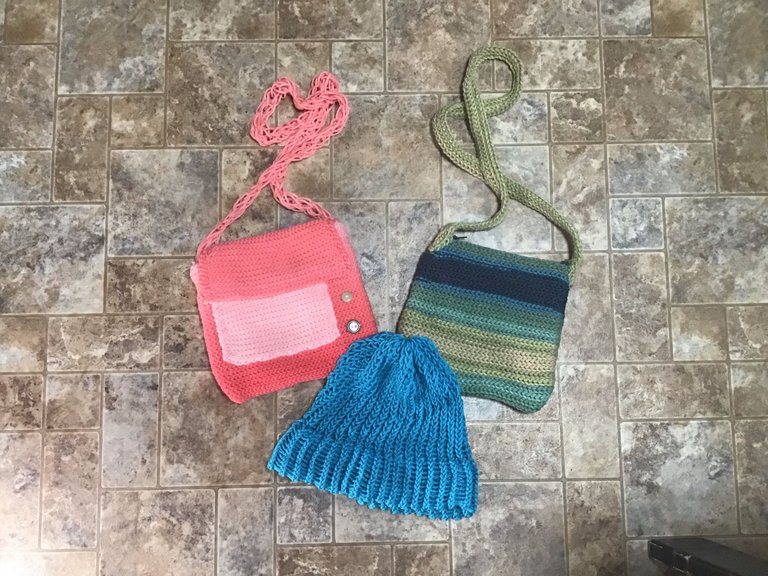 I just learned how to make hats in the last few weeks.
Baking
I mostly make desserts and breakfast foods but mom has been teaching me how to
make meals.
Drawing
I sometimes like to draw and when I do it is either a drawing of Keeper or pandas. Check out some of my Keeper fanart.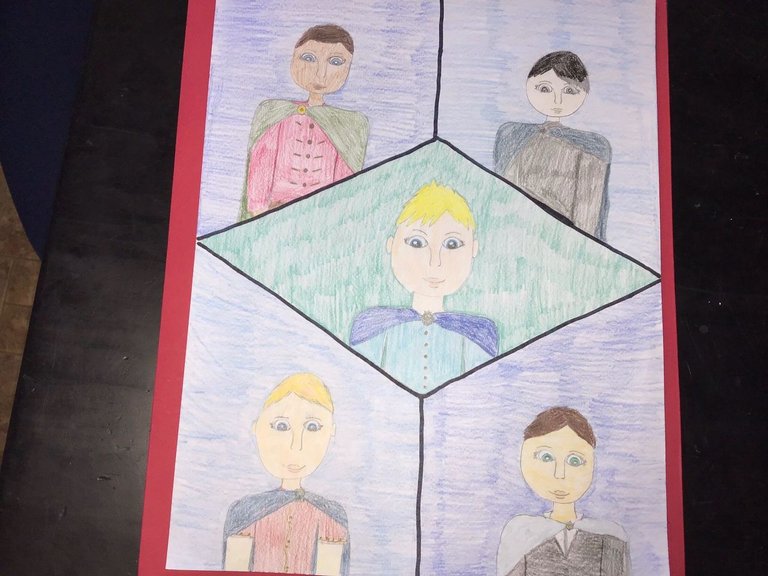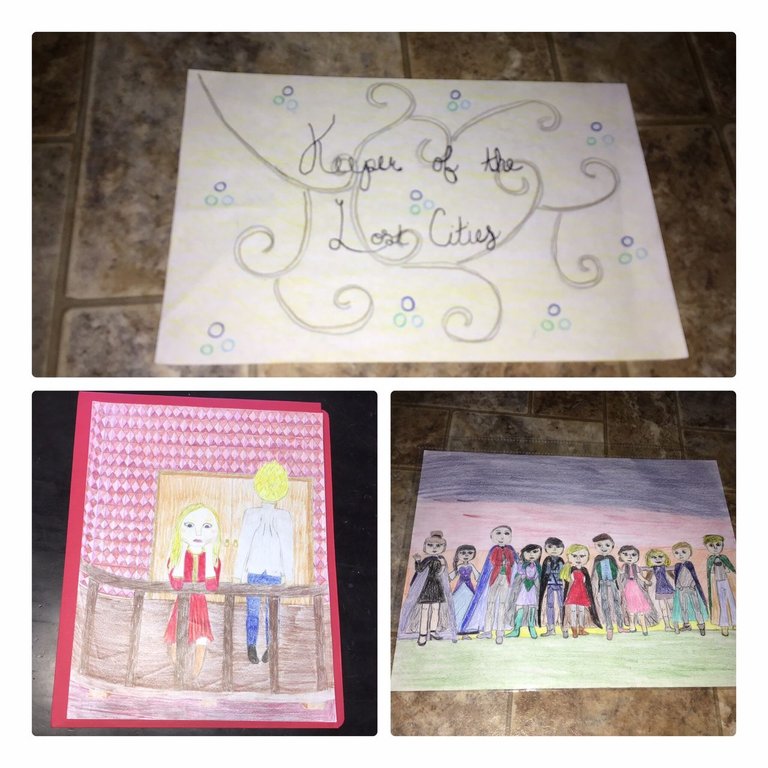 The Reason I'm Writing
The reason I am going to start writing on Hive is... my dad inspired me. He has told me of this awesome way to express your thoughts and of the community he is apart of. I want to write about my homeschool life and maybe share more about the hobbies I mentioned above.
I hope you enjoyed my post.
See you around.
@keeperseeker
---
---