Morning Weathe
Hello All Photography Lovers! Good morning everyone.
Nature is very fresh in the morning. When the long night passes and the morning comes, it seems as if everything in nature is asleep and fresh. And walking through this amazing beauty in the morning creates a wonderful feeling inside the mind. So I like to walk in such an environment so I try to walk in such an amazing environment whenever I have time.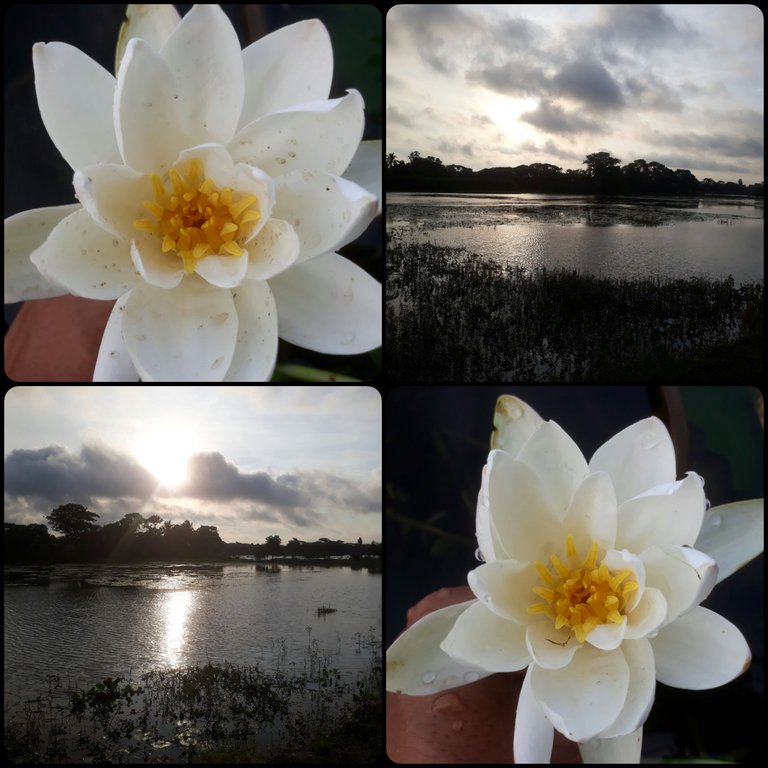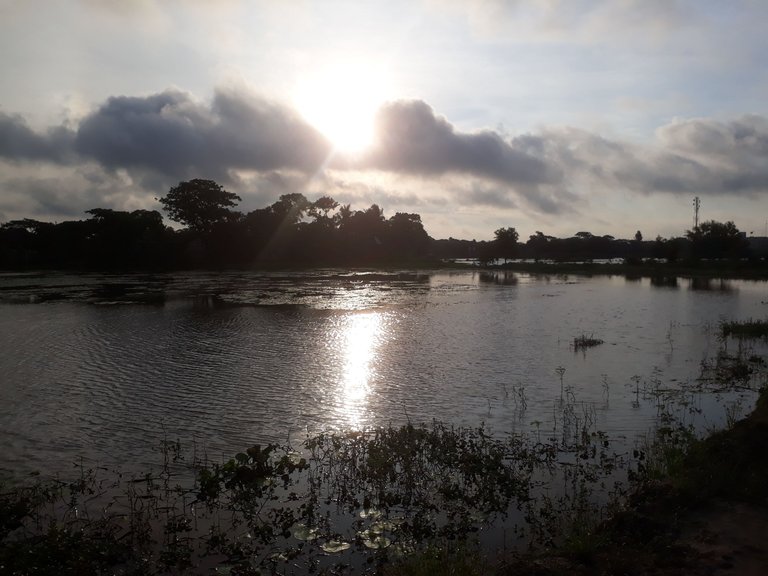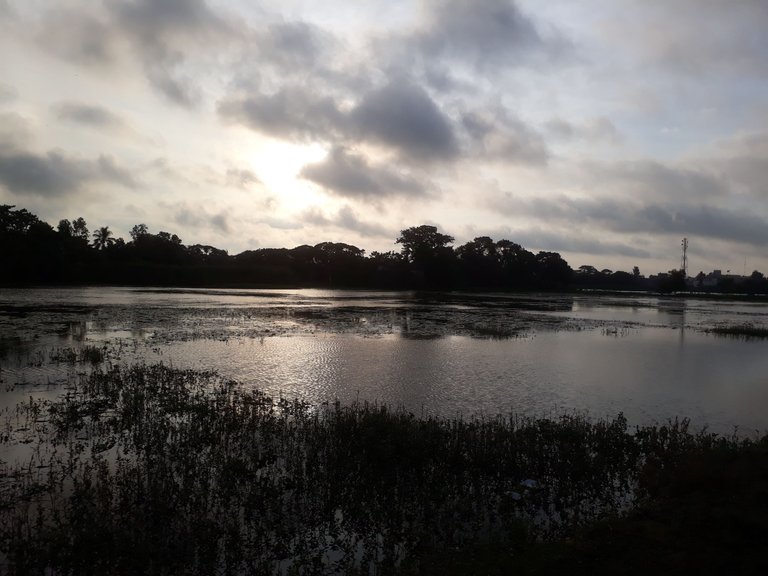 A few days ago I went out on the street very early in the morning to walk in such a beautiful environment. I went to the road and saw that there were still some dew drops on the tree. There is water on both sides of the road and there are lots of water lilies in them. There are also many aquatic flowers in bloom. The sun had not yet risen. I went a long way on foot. Then the sky was a bit cloudy in the eastern sky and sometimes the sun tried to peek through the clouds.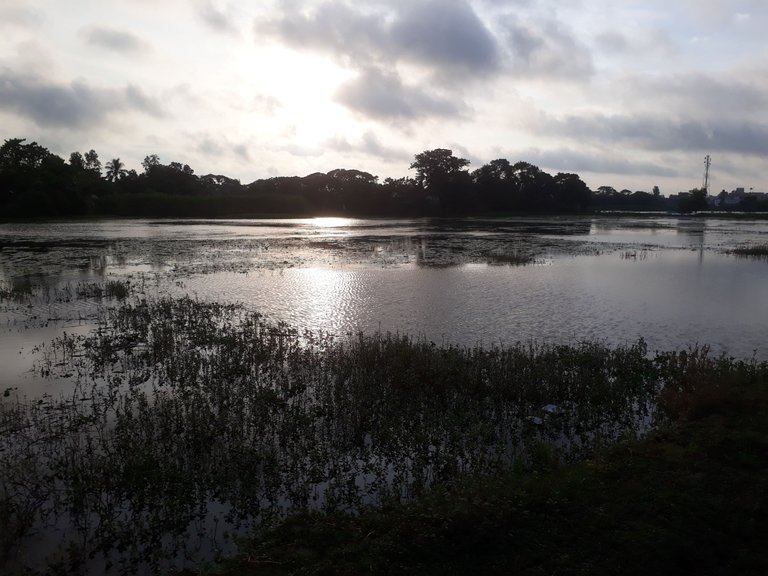 I looked east and enjoyed these scenes for a while as well as noticed that there was a slight reflection of these scenes in the water. Which was pretty awesome. I enjoyed some moments then.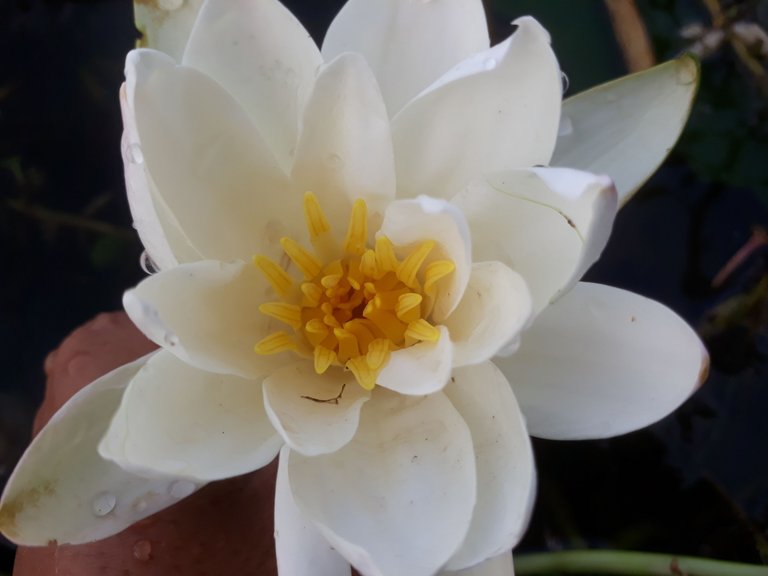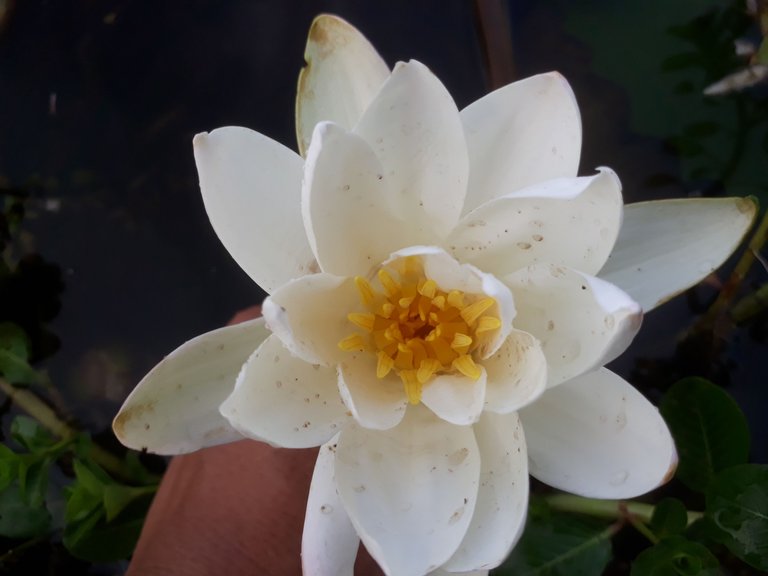 Then I went along the street and tried to pick up a water lily and did some photography when I was able to pull the snake stick to myself. On both sides of this road there are lots of water lilies in the morning which enhances the beauty in the morning. Honestly, I like these scenes a lot. So this time fascinates me a lot and walking in such an environment keeps my mind fresh and my body healthy.
Thanks For Your reading and visiting
@kawsar8035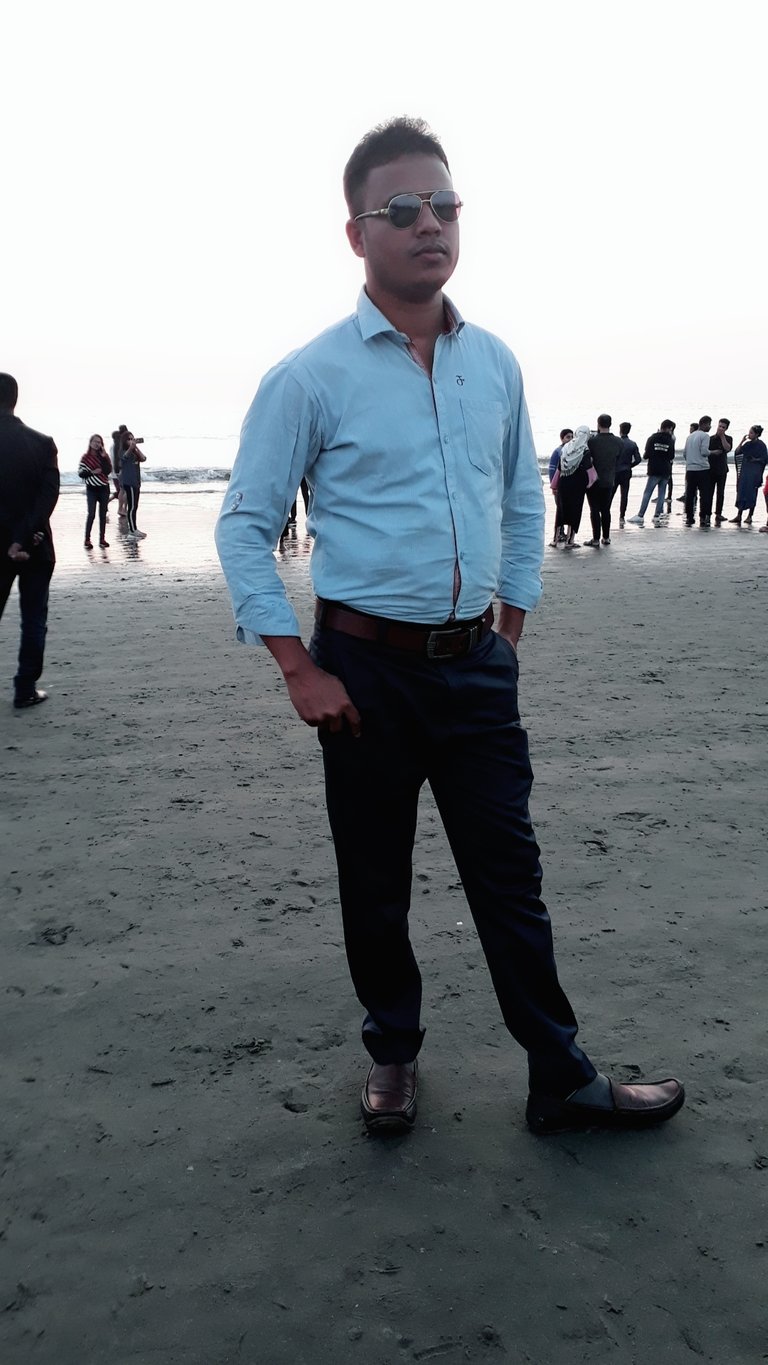 I am Md. Kawsar Hasan. I am Bangladeshi and proud to introduce myself as a Bangladeshi because I love my country so much. Because this is my motherland. I am engaged in the teaching profession. When I can teach my students something new, I have a different feeling. I also like to learn and do something new every day, I like to mingle with new people and like to learn something new. I always think of myself as a student of nature. Because we have a lot to learn from nature. I just try small to learn. I love to travel. A lot can be learned from nature through travel. Love to learn and write. I have been trying to write since I was a child and that is why I often fall behind in writing. I try to respect people. I think if you respect someone, your self-esteem does not decrease but increases.
---
---