Macrophotography of Brinjal Flower
Hello All Nature Lovers And My Hivean Friends!
A purple Brinjal flower swaying in my yard in the spring breeze. The flower is swaying in the wind. This scene looks really awesome. Since there is an Brinjal tree in front of the room, this flower is often seen. Which is very nice to see. So I did some photography of this flower. I am sharing this photography with you. I hope you like this flower photography.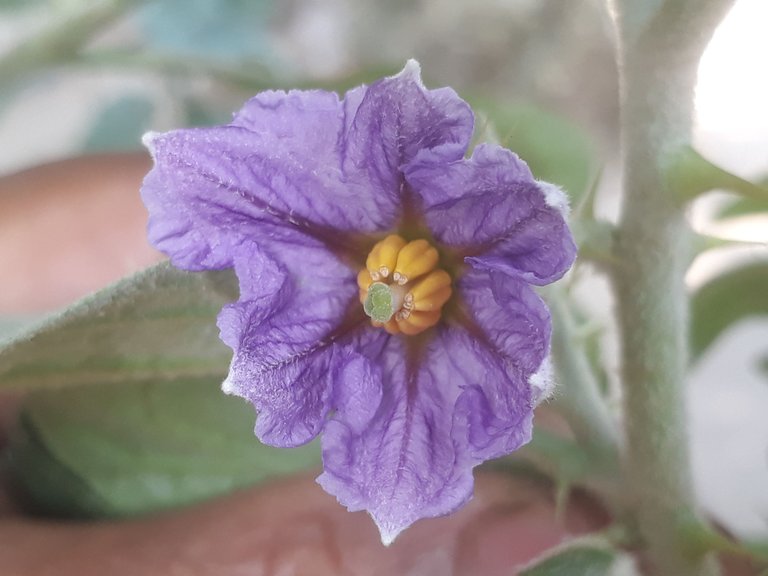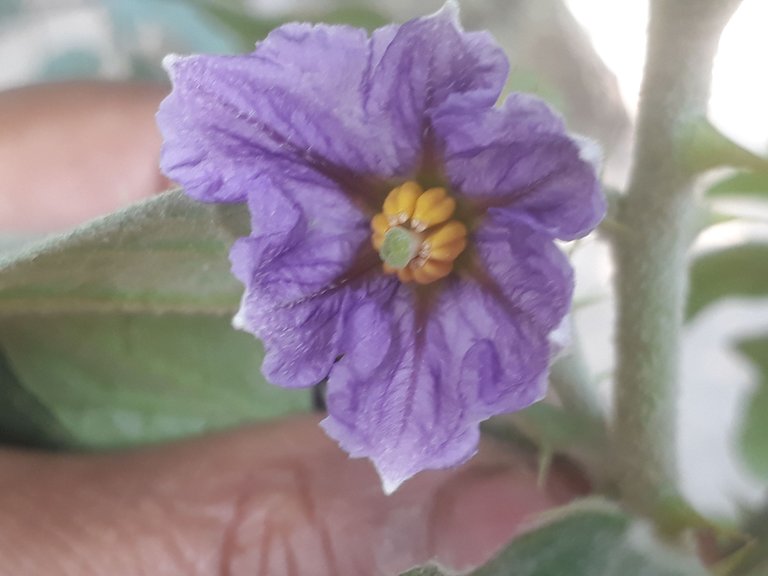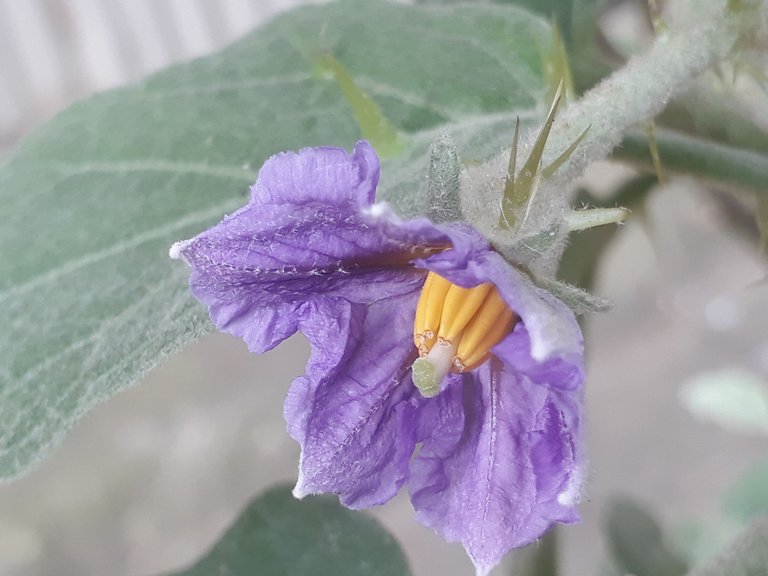 A long time ago there was a big eggplant tree in our yard. That tree, however, is dead, and the tree once produced many eggplants. But now a small sapling has grown from the base of that tree. Now this tree has started flowering one after the other. This small purple flower is very beautiful to look at. It is very small and looks great. Of course I found only one flower in this tree. The flower was spreading a lot. I was very pleased to see it.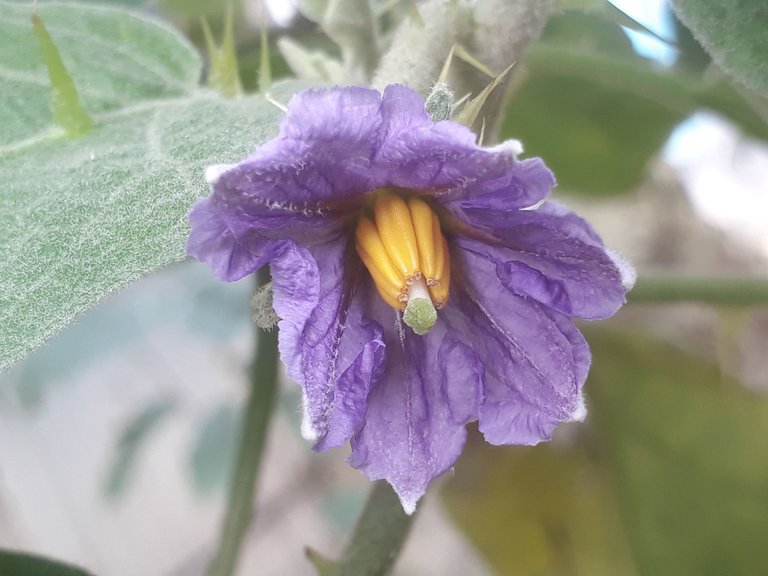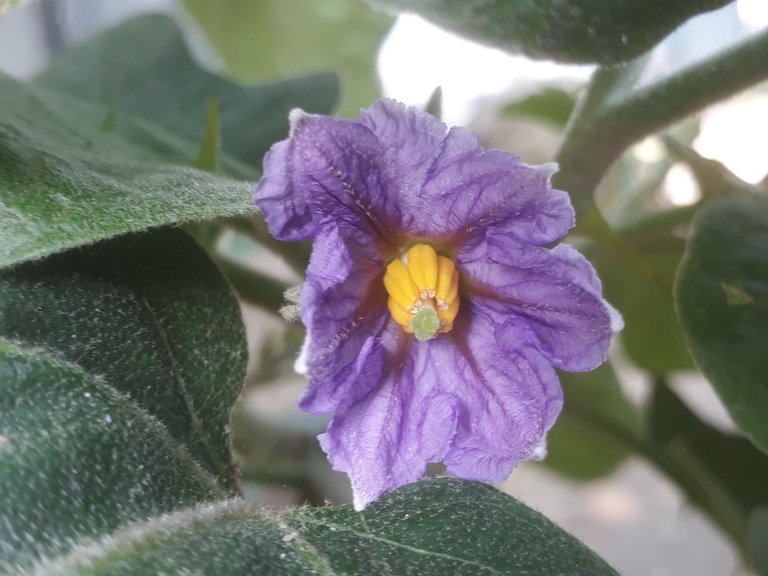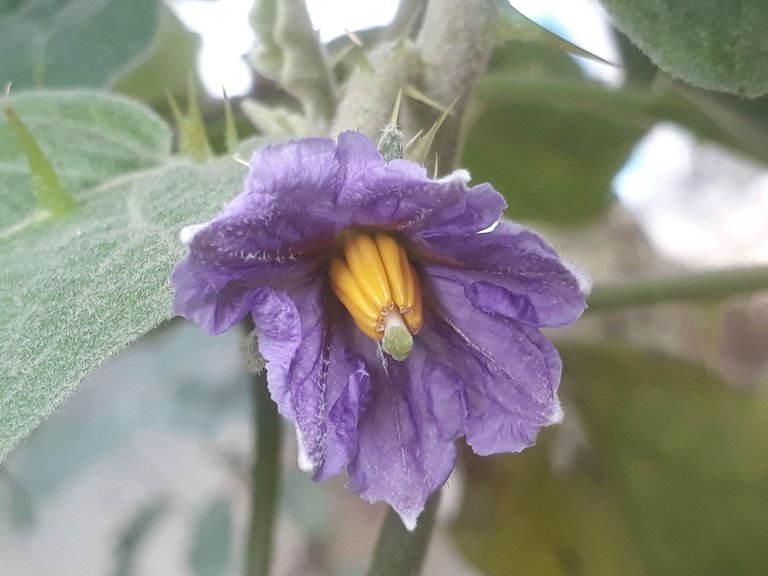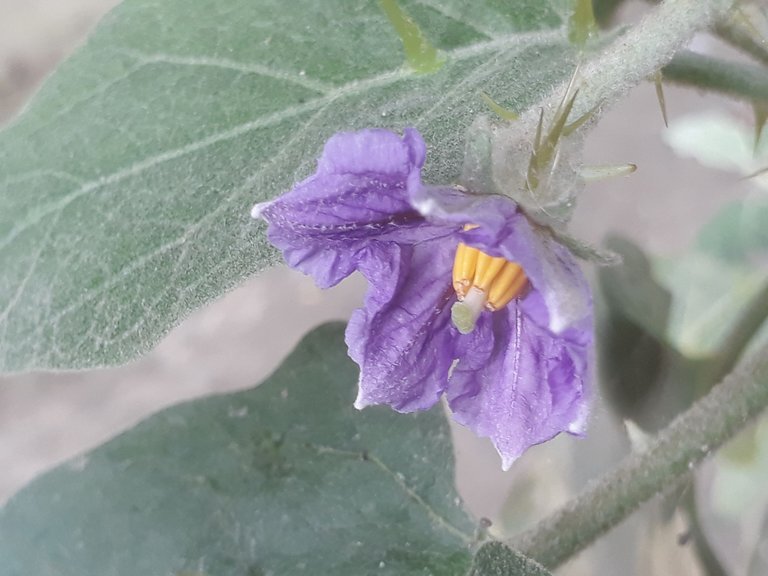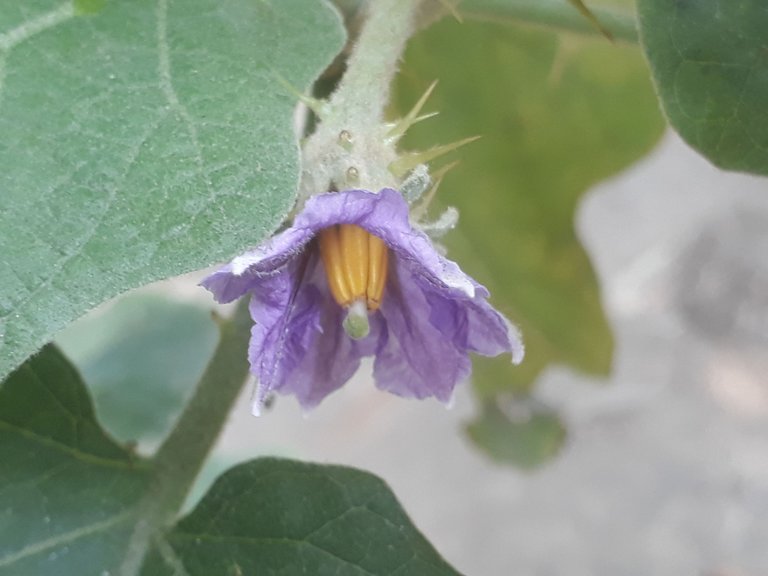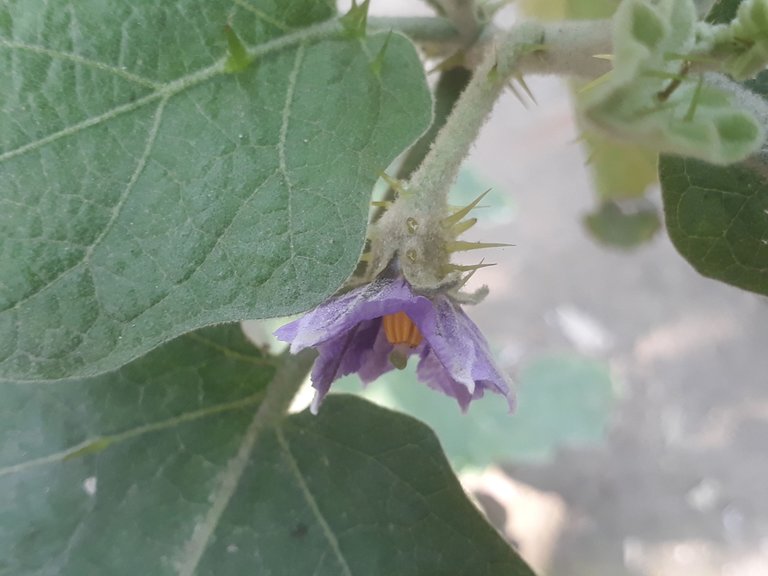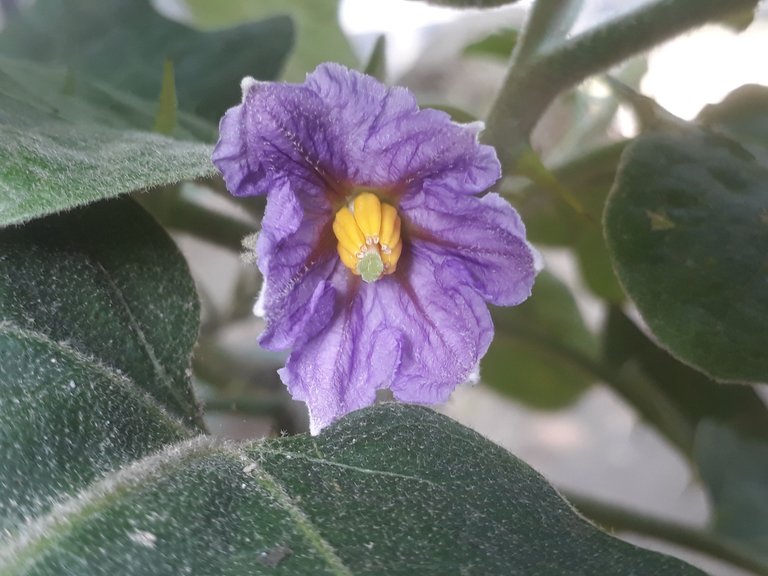 This eggplant flower is really beautiful to look at as well as very captivating. The petals of this flower are purple in color. And the petals of the whole flower looked very round. It was as if all the flowers were a petal. And in the middle was a yellow uterus or cervix which was more beautiful and captivating to look at. At the same time it is small in size. This eggplant tree of ours is thorny. There are many small white cuts on the leaves and branches of this tree and at the base of the flower. However, I really liked this fruit. I hope you like my photography.
Thanks For Your reading and visiting
@kawsar8035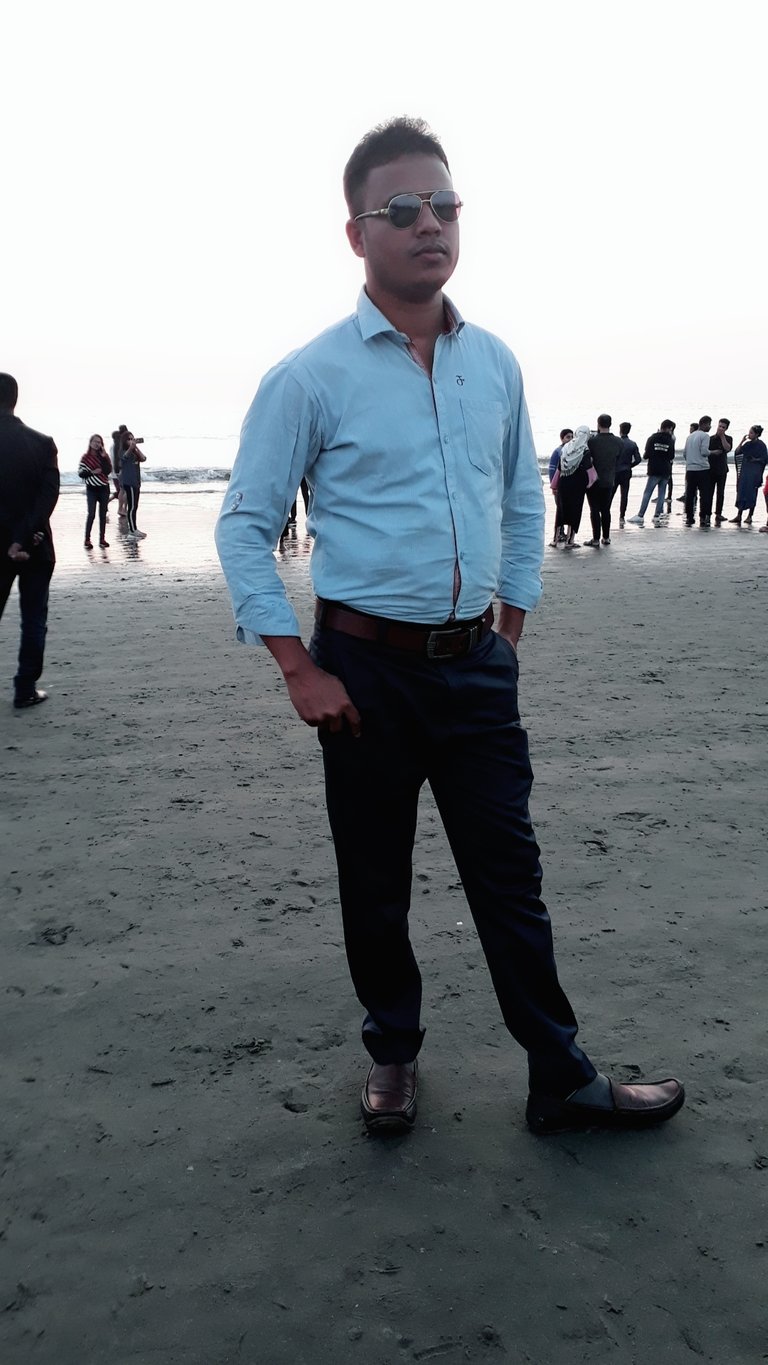 I am Md. Kawsar Hasan. I am Bangladeshi and proud to introduce myself as a Bangladeshi because I love my country so much. Because this is my motherland. I am engaged in the teaching profession. When I can teach my students something new, I have a different feeling. I also like to learn and do something new every day, I like to mingle with new people and like to learn something new. I always think of myself as a student of nature. Because we have a lot to learn from nature. I just try small to learn. I love to travel. A lot can be learned from nature through travel. Love to learn and write. I have been trying to write since I was a child and that is why I often fall behind in writing. I try to respect people. I think if you respect someone, your self-esteem does not decrease but increases.
---
---