Black$White shot of Snake Gourd Flowers
This afternoon I stood on one side of our house and rested for a while. At that time, I saw some small white flowers blooming on a vegetable plant. The flowers are very small but very nice to look at. It is usually vegetable flower. I liked the flower very much.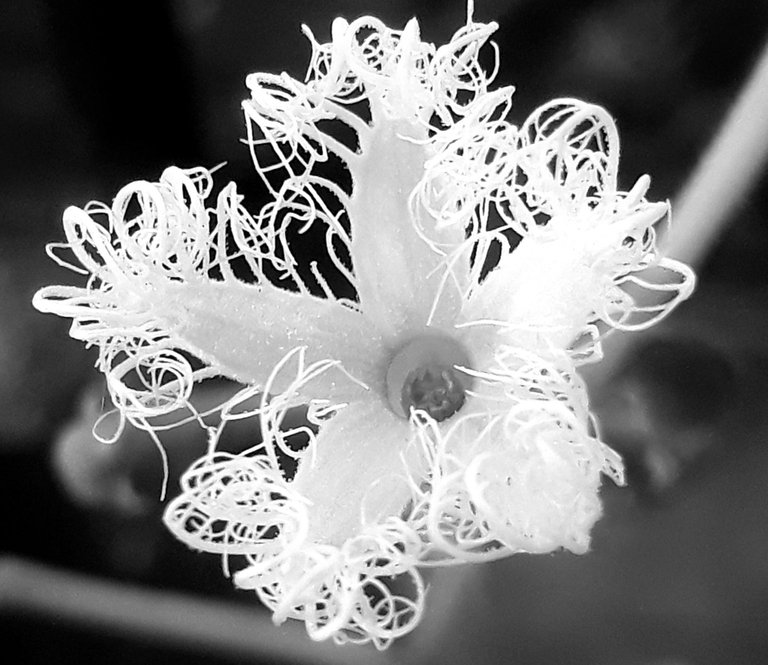 The name of this flower is snake guard flower. It is basically a vegetable and this vegetable grows quite large in length and looks a lot like a snake. This flower is small in size and completely white in color. Many small flowers bloom together. I initially thought of doing color photography of it. But while doing photography, I liked black and white photography in different formats and different colors. This white flower in particular was great for me to photograph using the black and white option and the flower also looked awesome.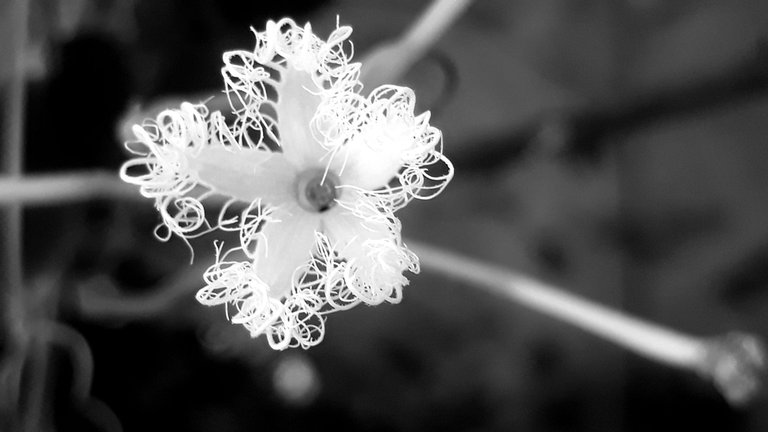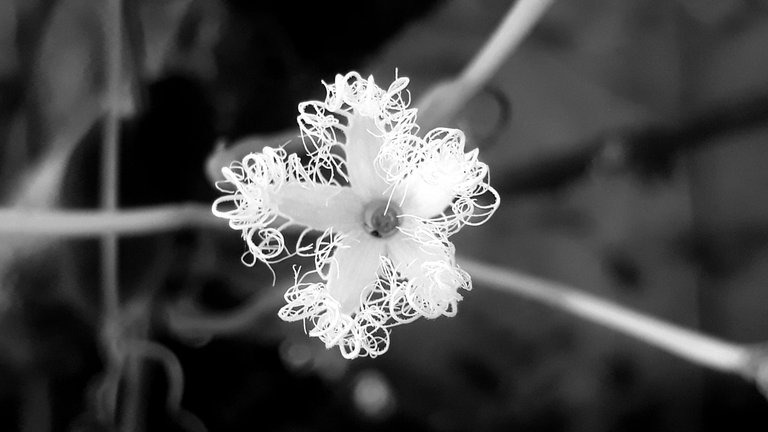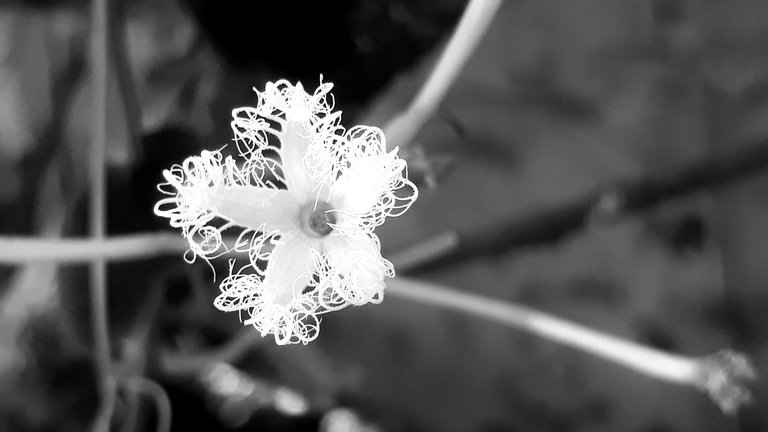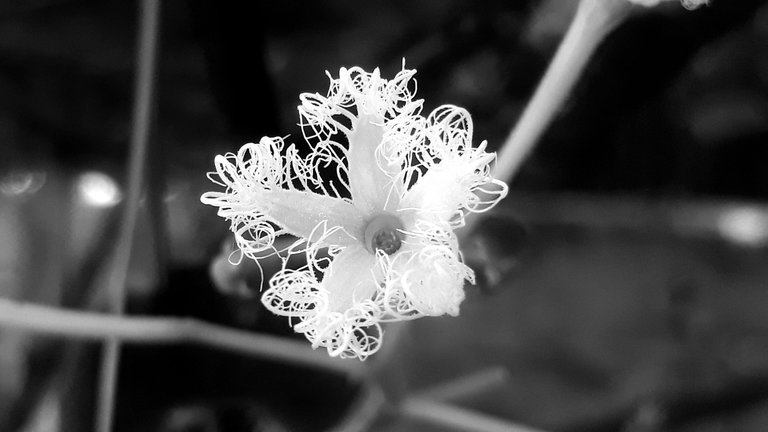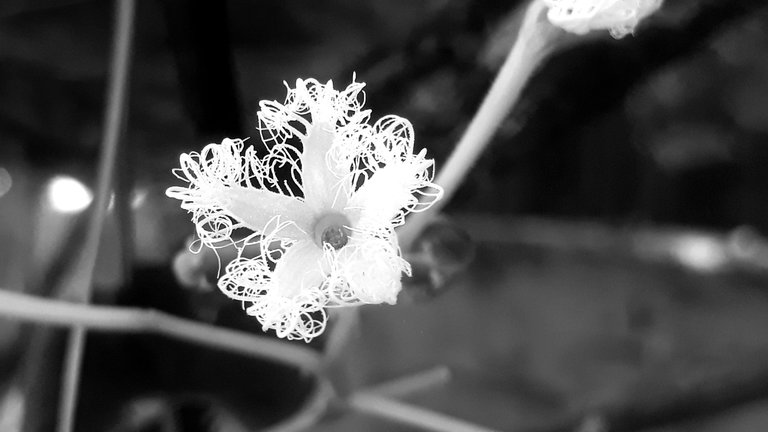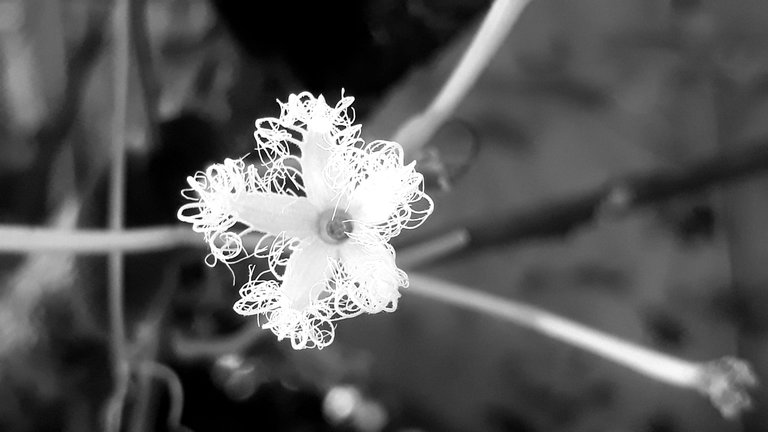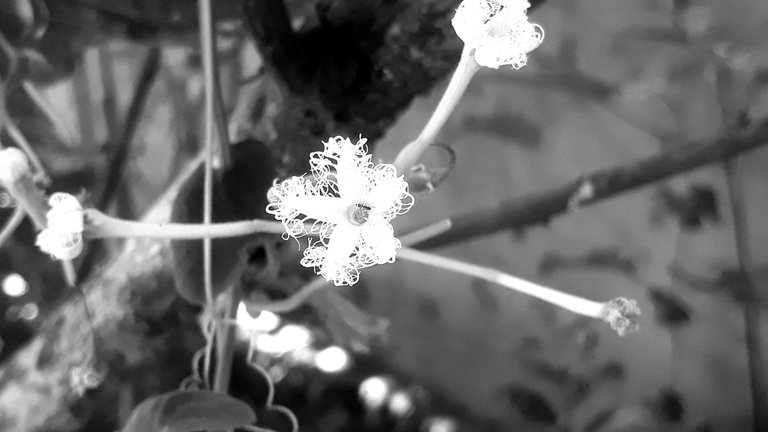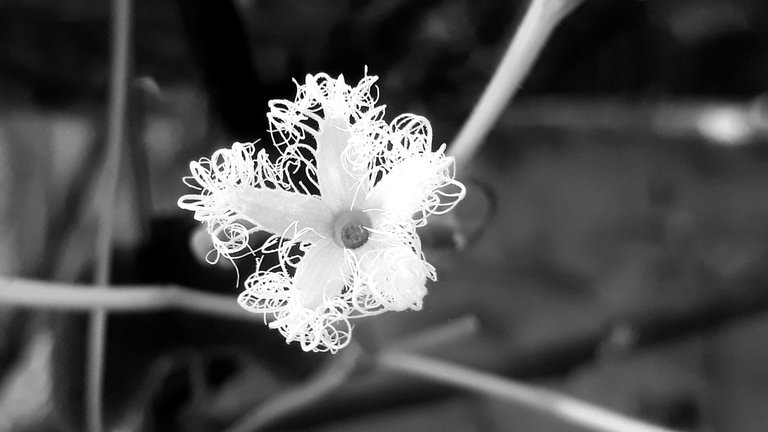 Each of these small white flowers had five petals. And the white part of the head was like a twisted thread. Especially the front part of it looked the most interesting where there were small narrow parts like interest. They grow in large numbers on a tree. But almost every day many such flowers are seen falling. Anyway, I really like these flowers and flower photography, so I shared them with you. I hope you like them. This is my first post in this community. Thank you so much for your reading and supporting.
This post is totally plagiarism free and All the pictures taken by me
| Picture type | Black & White Photography |
| --- | --- |
| Device | Samsung Galaxy J7 |
| Photography type | Snake Gourd Flower Photography |
| Focal length | 3.6 mm |
| Photo Location | Cumilla, Bangladesh |
| Photographer | @kawsar8035 |
Much Love And Best Wishes To All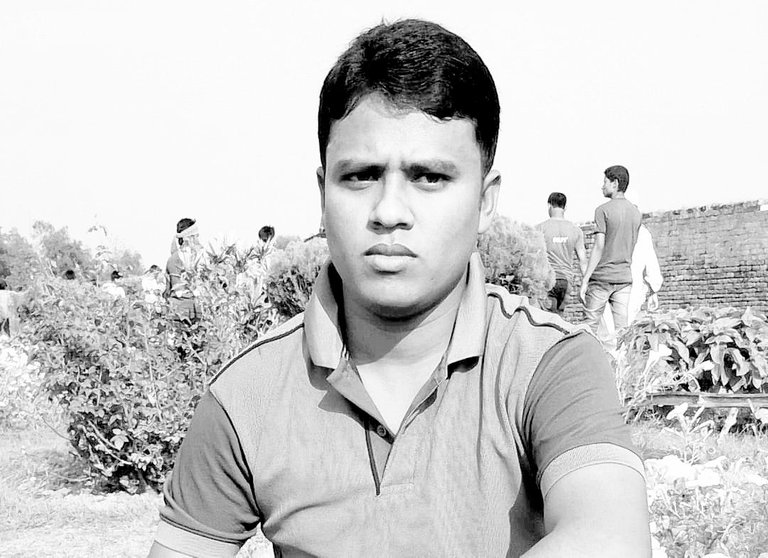 I am Md. Kawsar Hasan. I am a Bangladeshi. I feel very comfortable to introduce myself as a Bangladeshi. An assistant teacher by profession. A writer intoxicated. So I feel very comfortable writing content on different topics. It's great to know the unknown and learn something new. Love to travel.
Add Me On Facebook
Follow Me On Twitter
---
---