Ladies of Hive Community Contest #80 || DO YOU LIKE SHOPPING ONLINE?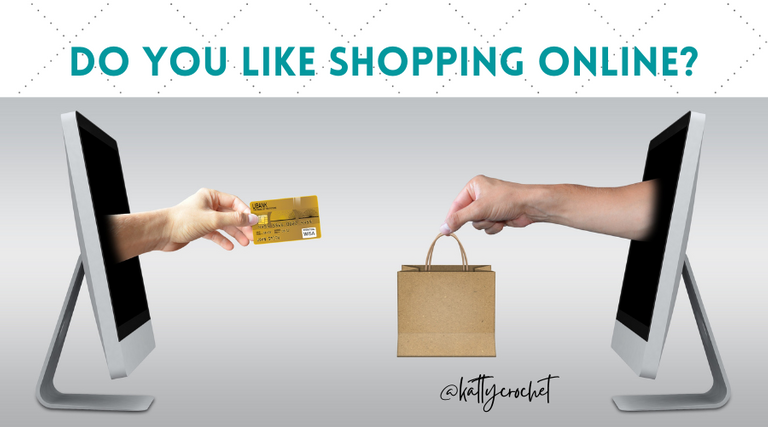 Bendecido día apreciadas Ladies of Hive, espero que se encuentren bien y estén teniendo una semana genial. Hoy me encuentro muy alegre de volver compartir con ustedes en una nueva edición del
Concurso semanal
de la comunidad. En esta ocasión con dos preguntas muy diferentes, pero muy interesantes.
Para esta oportunidad elegí responder a la pregunta número 1 ya que estoy bastante familiarizada con el tema. Aprovecho también la oportunidad de invitar a @soysofia a que se anime a participar en el concurso.
Blessed day dear Ladies of Hive, I hope you are well and having a great week. Today I am very happy to share with you again in a new edition of the Weekly Contest of the community. This time with two very different, but very interesting questions.

For this opportunity I chose to answer question number 1 since I am quite familiar with the subject. I also take the opportunity to invite @soysofia to be encouraged to participate in the contest.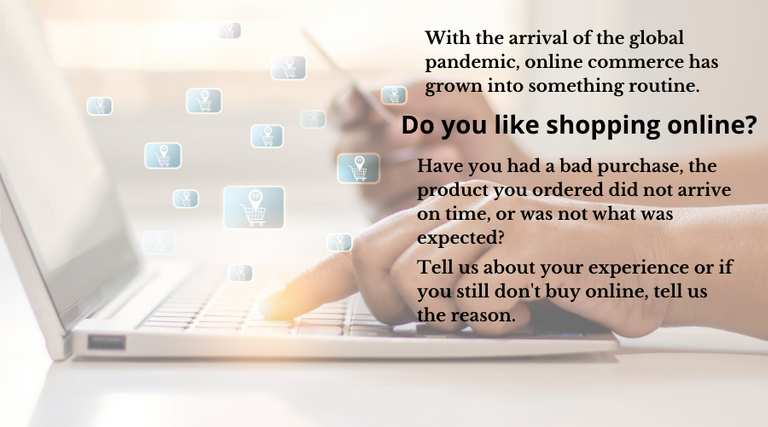 Con la llegada de la pandemia mundial, el comercio online se ha convertido en algo rutinario. ¿Te gusta comprar en línea? ¿Has tenido una mala compra, el producto que pediste no llegó a tiempo, o no era lo esperado? Cuéntanos tu experiencia o si aún no compras online, cuéntanos el motivo.
---
Para responder a esta pregunta, debo decir que soy fan de las comparas online desde mucho antes de la pandemia. Antes de salir de mi país, solía realizar la mayoría de mis compras, con excepción de la comida, por la famosa aplicación de MercadoLibre. Yo soy muy práctica me gusta mucho usar la tecnología para hacer las cosas más simples y sencillas.
Cuando vivía en Venezuela, hubo un tiempo que era muy estresante y agotador salir de compras. En el caso de los alimentos era mucho peor y realmente toda una odisea inevitable. Pero en el caso de ropa, calzado, electrodomésticos, dispositivos electrónicos y artículos escolares, yo prefería ahorrarme toda la travesía de tener que salir a buscar transporte, (en aquella época era muy díficil) visitar diferentes tiendas para finalmente llegar a mi casa super agotada, estresada y con las manos vacías.
Fue así como me acostumbré a realizar este tipo de compras por Internet. La mayoría de mis compras las hacía a través de MercadoLibre; otras a través de la página web de la tiendas. No obstante, esto también requería su tiempo pues debía evaluar muy bien todas las opciones antes de tomar una decisión.
To answer this question, I must say that I have been a fan of online shopping since long before the pandemic. Before leaving my country, I used to make most of my purchases, with the exception of food, through the famous MercadoLibre application. I am very practical. I really like using technology to make things simpler and easier.

When I lived in Venezuela, there was a time when it was very stressful and exhausting to go shopping. In the case of food, it was much worse and really an unavoidable odyssey. But in the case of clothes, shoes, household appliances, electronic devices and school supplies, I preferred to save myself the entire journey of having to go out to look for transportation, (at that time it was very difficult) visiting different stores to finally get home super exhausted , stressed and empty handed.

That's how I got used to making this type of purchases online. Most of my purchases were made through MercadoLibre; others through the store's website. However, this also required his time as he would have to evaluate all the options very well before making a decision.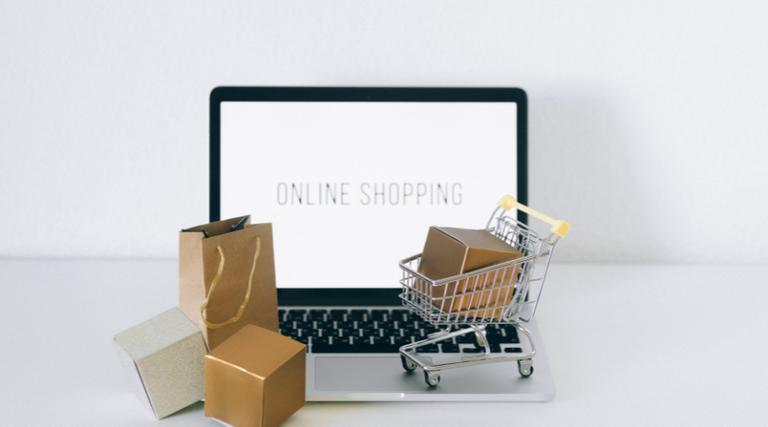 Con la llegada de la Pandemia y viviendo en otro país con otras alternativas, me volví aún más fanática de las compras por internet. Debido a las restricciones para salir, muchas tiendas, restaurantes y supermercado comenzaron a implementar métodos y aplicaciones para vender sus productos online y por delivery. Lo mejor de esta situación es que muchas de estas empresas y emprendimientos para competir entre sí, aplican la estrategia de entregar cupones de descuento y deliverys gratis a los primeros usuarios.
Gracias a esta competencia, mi familia y yo hemos aprovechado muy buenas ofertas y promociones, además de adaptarnos a hacer la mayoría de nuestras compras en linea.
Ahora que ya las restricciones han disminuido, muchas cadenas de tiendas aún siguen usando este método de compras online y para seguir promoviendo este estilo de compra, ofrecen un descuento muy significativo de hasta un 30% con diferencia al precio de la tienda física.
With the arrival of the Pandemic and living in another country with other alternatives, I became even more a fan of online shopping. Due to the restrictions to go out, many stores, restaurants and supermarkets began to implement methods and applications to sell their products online and by delivery. The best thing about this situation is that many of these companies and ventures, to compete with each other, apply the strategy of giving discount coupons and free deliveries to the first users.

Thanks to this competition, my family and I have taken advantage of great deals and promotions, as well as adapting to doing most of our shopping online.
Now that the restrictions have eased, many chain stores are still using this online shopping method and to continue promoting this style of shopping, they offer a very significant discount of up to 30% compared to the price of the physical store.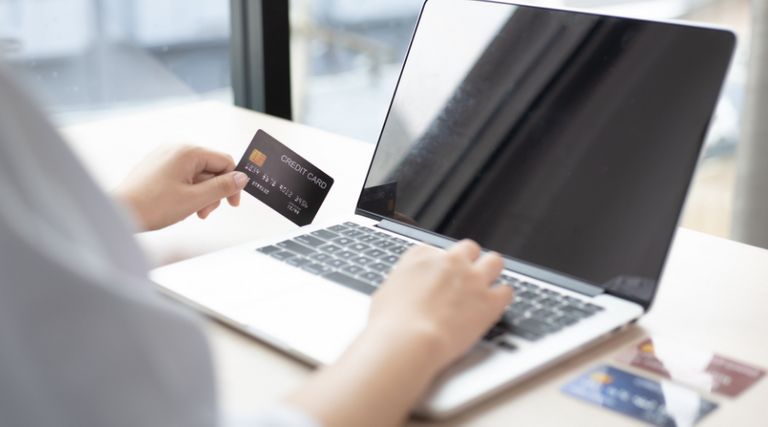 Puedo decir que aproximadamente el 90% de mis compras han sido satisfactorias y con excelentes resultados, por lo que dudo que pueda alejarme de las compras en línea por ahora.
Particularmente, pienso que debemos aprovechar todas las ventajas y facilidades que la tecnología nos ofrece. En los últimos dos años me he podido beneficiar mucho de estos avances y ya me he acostumbrado a este estilo de vida, no sólo en lo referente a las compras, sino también en cuanto a transacciones bancarias y tramites legales.
Del mismo modo que me agradezco mucho la oportunidad que he tenido de poder generar ingresos online a través de esta plataforma tan maravillosa.
Hasta aquí llega mi participación en el concurso de esta semana. Gracias por leer, saludos y bendiciones.
I can say that about 90% of my purchases have been satisfactory and with excellent results, so I doubt that I can stay away from online shopping for now.

In particular, I think we should take advantage of all the advantages and facilities that technology offers us. In the last two years I have been able to benefit a lot from these advances and I have already become accustomed to this lifestyle, not only in terms of shopping, but also in terms of banking transactions and legal procedures.

In the same way that I am very grateful for the opportunity I have had to be able to generate income online through this wonderful platform.

Here comes my participation in this week's contest. Thanks for reading, greetings and blessings.


Todas las imágenes son cortesía de Canva.com
Banners de portada y separadores de textos son diseñados por mi en Canva.com
Uso traductor Deepl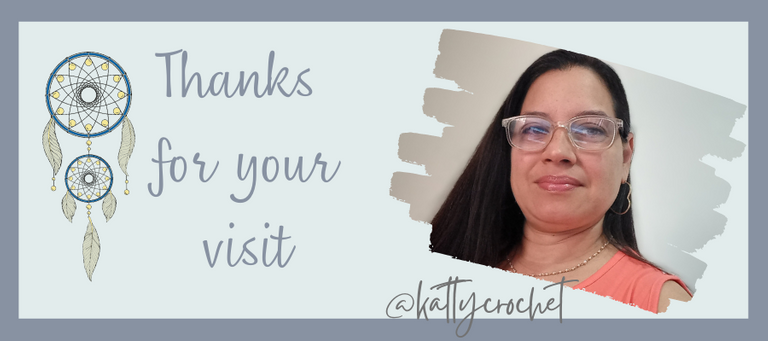 ---
---