IN THE MIDDLE OF THE FOURTH FLOOR. || My introduction to the Siver Bloggers community on my birthday. 🎂🥂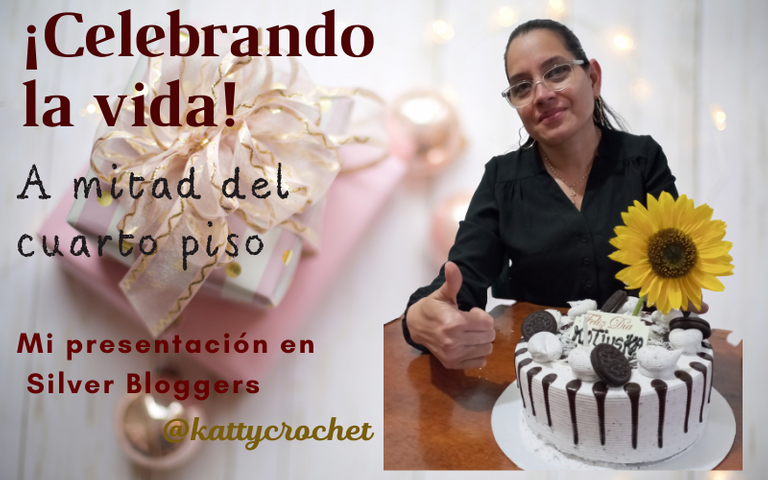 Infinitamente agradecida con Dios y con la vida me encuentro hoy. Más que celebrar un año más de vida, hoy como todos los días, es un día para agradecerle a Dios por mi vida, por mis años y hasta por los daños. Por las cosas buenas y las no tan buenas. Por todos los dones y bendiciones que me ha concedido. Hoy me parece el día perfecto para introducirme en esta comunidad que me parece tan maravillosa. Hoy estoy cumpliendo 44 años de edad y es un honor para mi compartir y agradecer por medio de mi blog con esta publicación que he decido llamar "En la mitad del cuarto piso".
I am infinitely grateful to God and to life today. More than celebrating another year of life, today as every day, is a day to thank God for my life, for my years and even for the damages. For the good things and the not so good things. For all the gifts and blessings he has given me. Today seems to me the perfect day to introduce myself to this community that I find so wonderful. Today I am turning 44 years old and it is an honor for me to share and thank you through my blog with this publication that I have decided to call "In the middle of the fourth floor".

En mi país y creo que en la mayoría de los países de habla hispana, se refieren a las décadas como los pisos de un edificio. Es una analogía bastante interesante que me gusta mucho porque hace referencia al ascenso a medida que cumples años. Les puedo decir que mi llegada al cuarto piso fue un poco estrepitosa debido a una serie de acontecimientos en mi vida que me hicieron caer en la cuenta que no sólo se trata de madurar o envejecer, sino que lo más duro y más difícil es ver partir a los que ya están en unos pisos más arriba. Justo cuando cumplí 40 años me tocó vivir la experiencia más triste y dolorosa de mi vida: ver morir a padre.
In my country, and I think in most Spanish-speaking countries, they refer to the decades as the floors of a building. It is quite an interesting analogy that I like very much because it refers to the ascent as you get older. I can tell you that my arrival on the fourth floor was a bit of a shock due to a series of events in my life that made me realize that it is not only about maturing or getting older, but that the hardest and most difficult thing is to see those who are already a few floors above me leave. Just when I turned 40, I had to live the saddest and most painful experience of my life: to see my father die.

Debido a esta experiencia, he aprendido a ver la vida desde otra perspectiva. He aprendido a valorar cada momento y a vivir un día a la vez. También a ser más agradecida y a no dar todo por sentado o por merecido.
Los que tenemos la dicha de vivir en este piso vivimos la vida con más calma y nuestras prioridades ya no son las mismas. Es bonito recordar los momentos de travesuras de la juventud pero sabemos que quizá debimos ser más cautelosos. A esta edad añoramos la paz más que cualquier otra cosa.
Because of this experience, I have learned to see life from another perspective. I have learned to value each moment and to live one day at a time. I have also learned to be more grateful and not to take everything for granted or deserved.

Those of us who are fortunate enough to live in this apartment live life more calmly and our priorities are no longer the same. It is nice to remember the mischievous times of youth but we know that perhaps we should have been more cautious. At this age we long for peace more than anything else.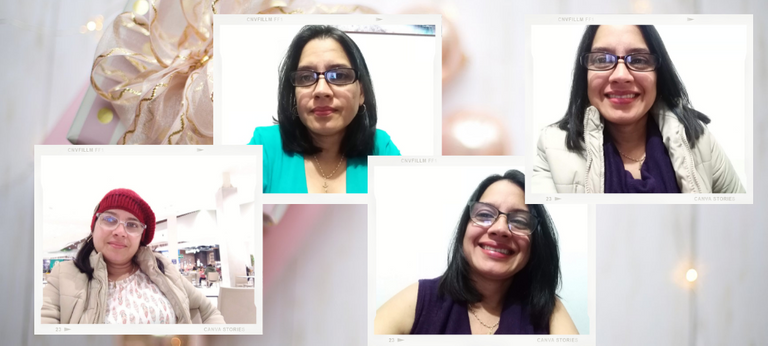 No se si aún tenga la edad suficiente para ser una silver blogger, pero espero llegar a serlo. Escribir es una de las cosas que me apasionan y me encantaría hacerlo en cada uno de los pisos que me faltan por recorrer. Hoy decidí hacer mi presentación en esta comunidad al tiempo que celebro y agradezco mi cumpleaños. Como dice la descripción de mi blog, soy venezolana, madre de dos adolescentes, docente de profesión pero artesana de corazón. Amo el crochet, la poesía, la fotografía y las manualidades. Espero hacer nuevas amistades en esta comunidad y seguir compartiendo mis experiencias y vivencias. Gracias por leer, saludos y bendiciones.
I don't know if I'm old enough to be a silver blogger yet, but I hope to become one. Writing is one of the things I am passionate about and I would love to do it in each of the floors I have yet to walk. Today I decided to make my introduction to this community while celebrating and being thankful for my birthday. As the description of my blog says, I am Venezuelan, mother of two teenagers, teacher by profession but artisan at heart. I love crochet, poetry, photography and crafts. I hope to make new friends in this community and continue sharing my experiences and experiences. Thank you for reading, greetings and blessings.


---
---