The Rose Monday procession in Cologne becomes a peace demonstration against war in Ukraine
Hi Hive friends!
Today I want to tell you about my experience in Cologne this weekend and this Monday. I think everyone spent the last few days differently, but one thing was the same: the Ukraine crisis and Russia's invasion. In this post I do not want to go too much on the political level, but rather share with you the pictures from Cologne and my impressions in these days from Cologne. I have decided this year not to celebrate carnival and therefore you see me in these pictures not dressed up, but in Cologne, nevertheless, the Rosenmontagszug took place. Or more precisely, it did not take place as usual, but was canceled with floats and camels, instead the rally was announced.
I was amazed that so many families took part and were out and about, otherwise the cityscape is more dominated by younger people (at least that's how I had always perceived it).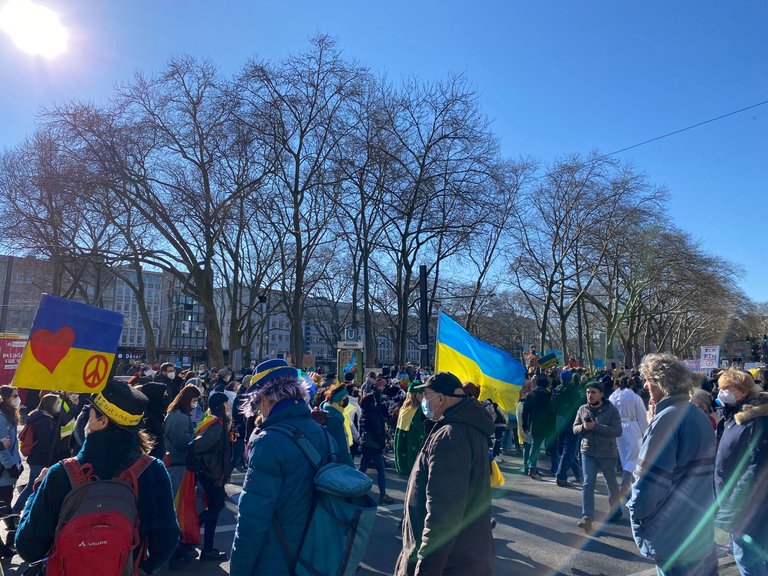 Because of the war in Ukraine, many Shrove Monday parades were canceled, but not all. Before the Carnival celebrations were already partly criticized because of Corona, but because of the Ukraine crisis, the voices have become even more, so that the carnival was smaller than usual in previous years. The pictures you can see here are from Saturday, Sunday and today. My impression was that Saturday and Sunday were also already people who protested on the street, but today on Monday the cityscape was very marked by demonstrators who demonstrated against the war. Today alone in Cologne, according to the news, tens of thousands of carnival people had taken to the streets for peace in Ukraine. Floats and camels are out and there is no traditional carnival procession, but a peace demonstration. I must say, I have rarely seen the city center so full, I was impressed by the crowds.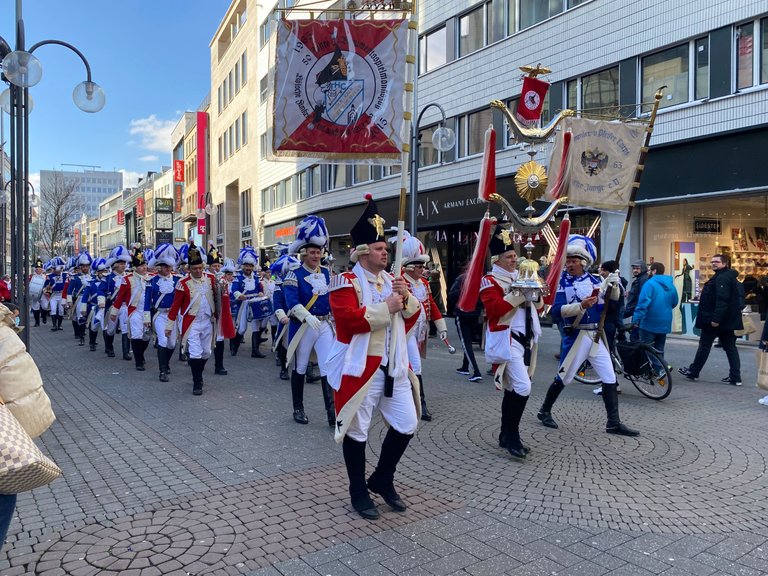 Here you can see pictures from Saturday and Sunday.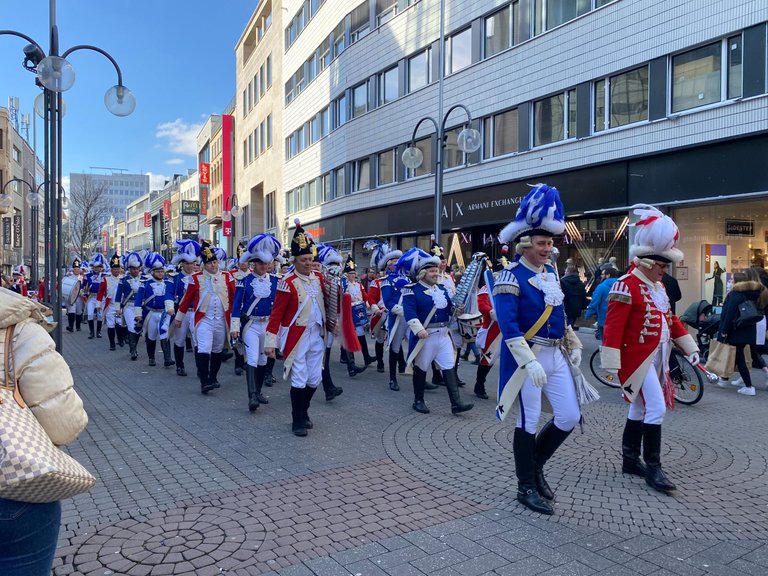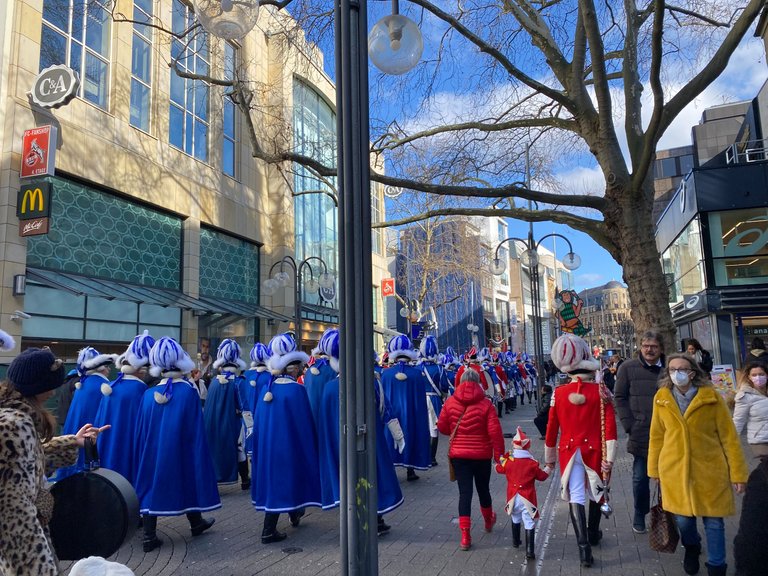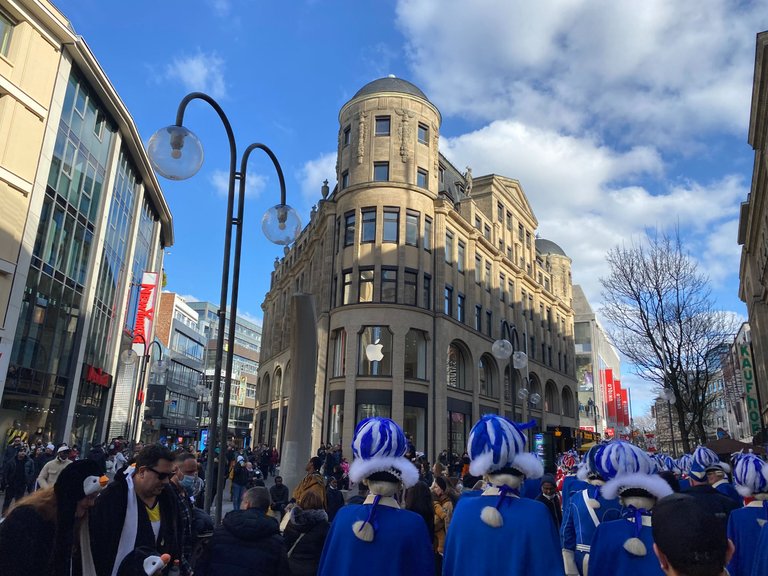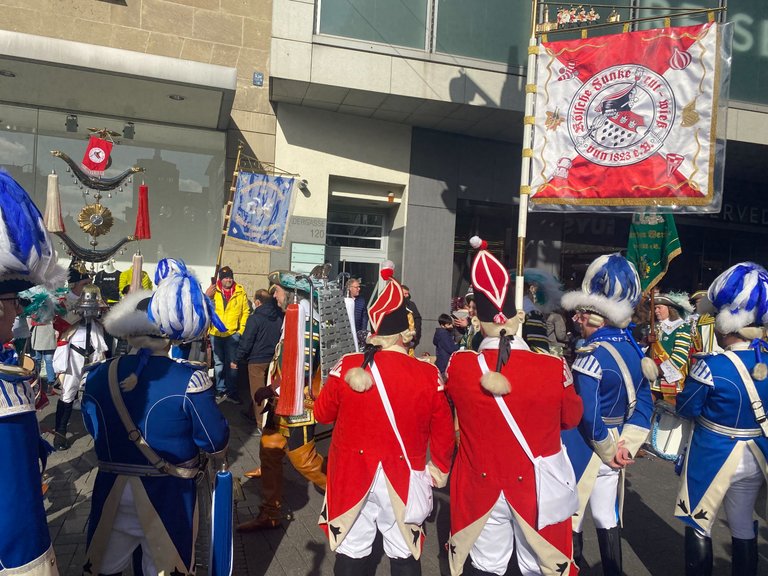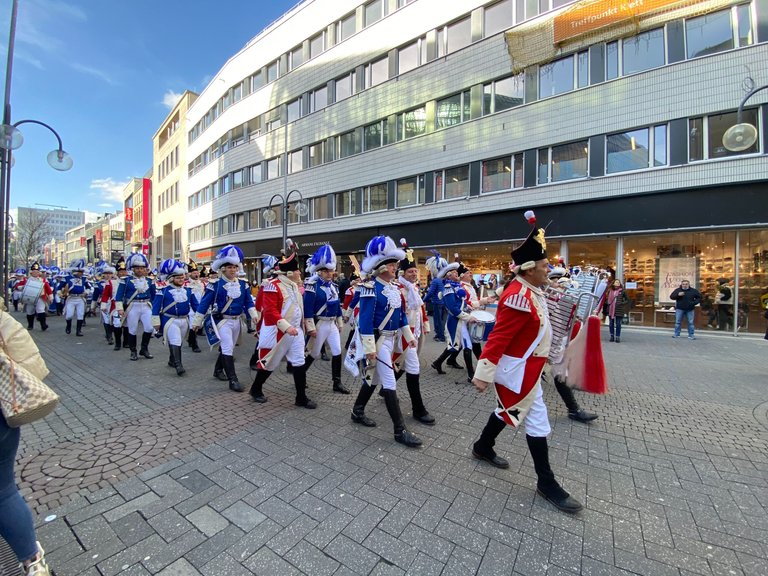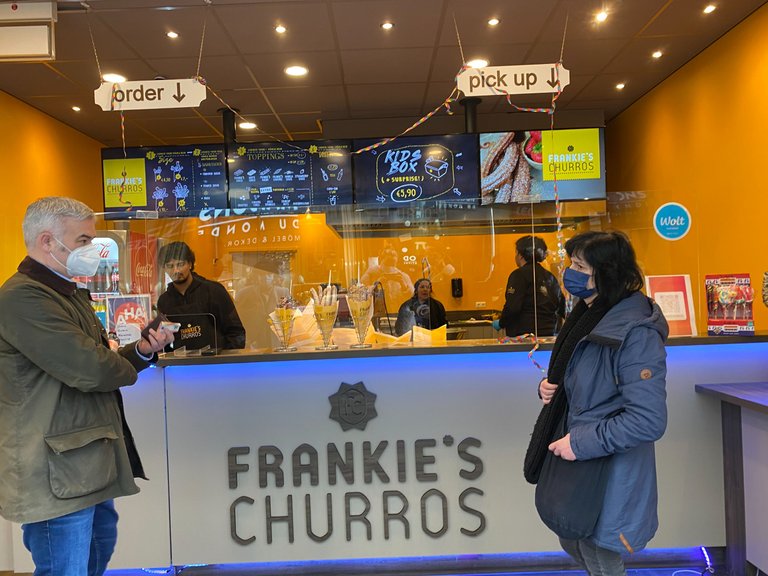 We (a friend and I) had actually planned to go to the botanical garden in Cologne, but then stopped at a stand for churros. It´s one of my favorite snacks and so we took a medium bag with us. Here you can see the stand, the churros tasted very delicious.
As you can see, the shop is called "Frankie's Churros" - I can only recommend them.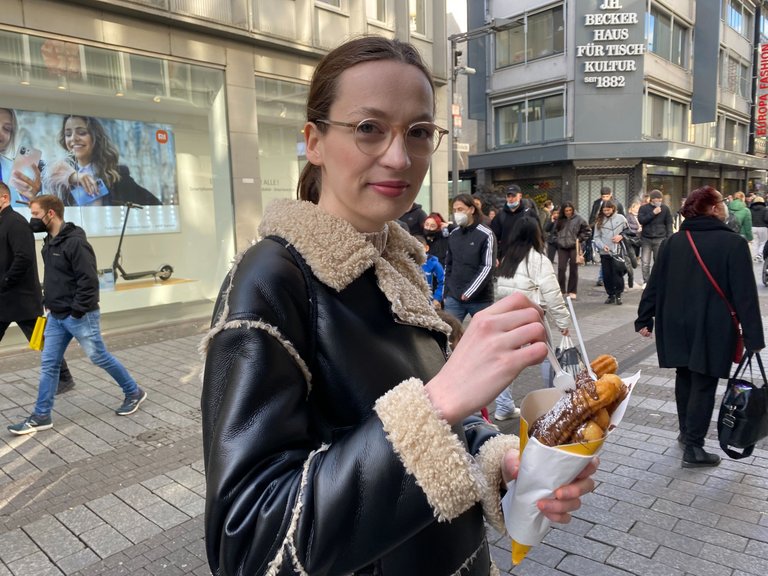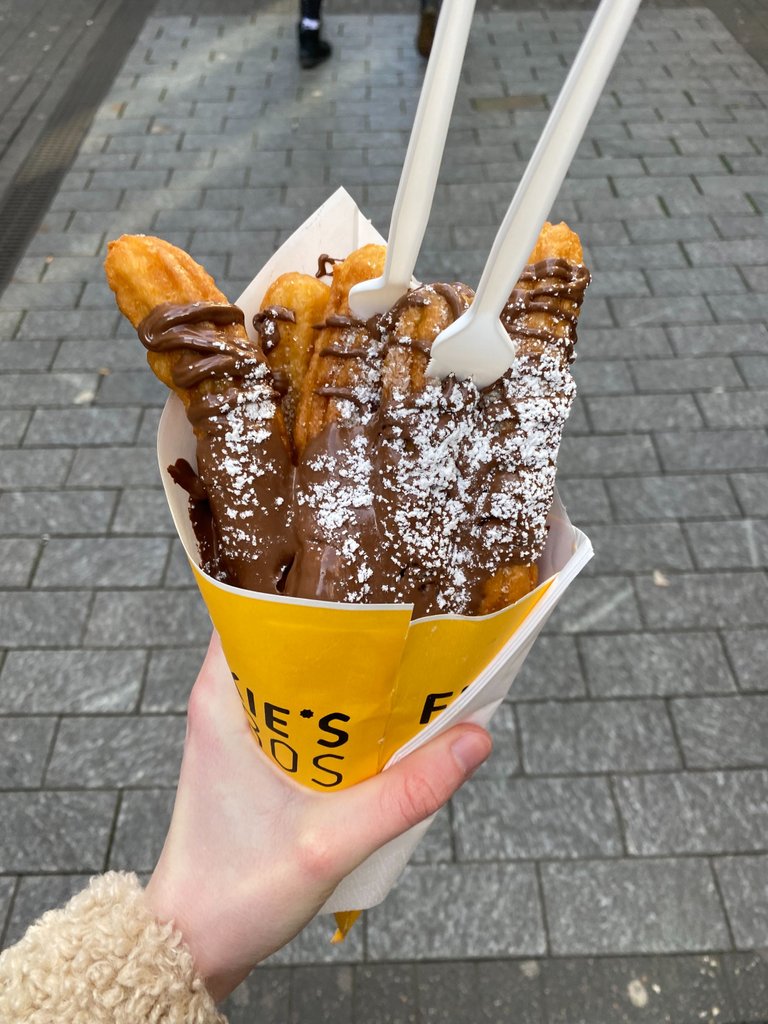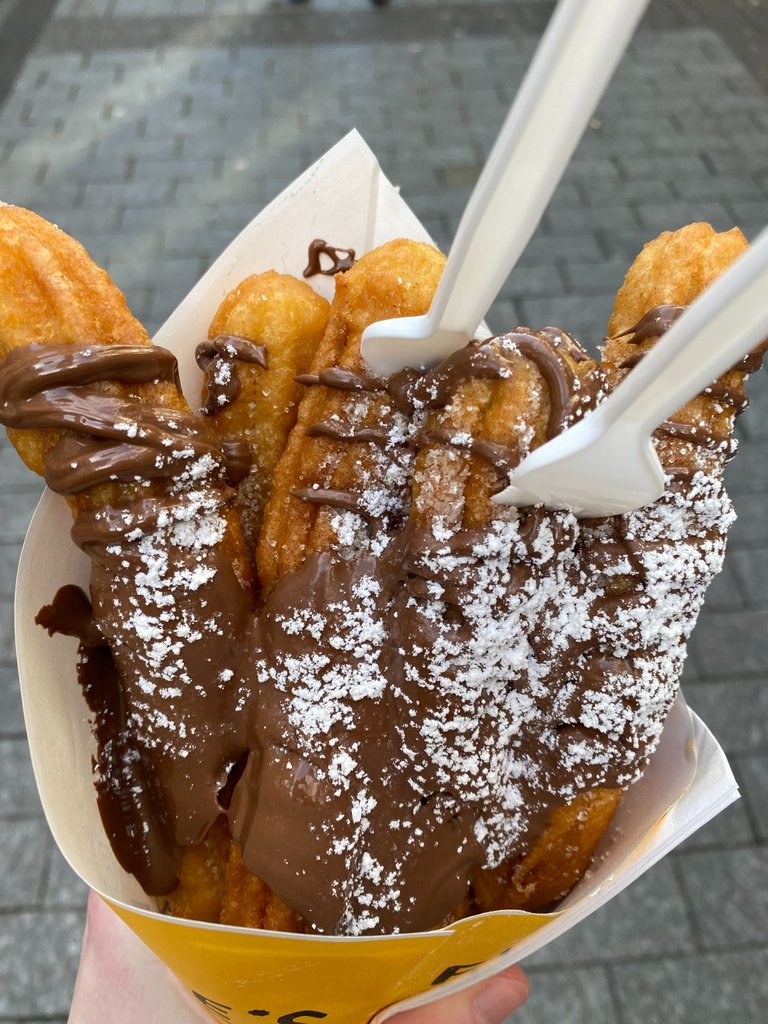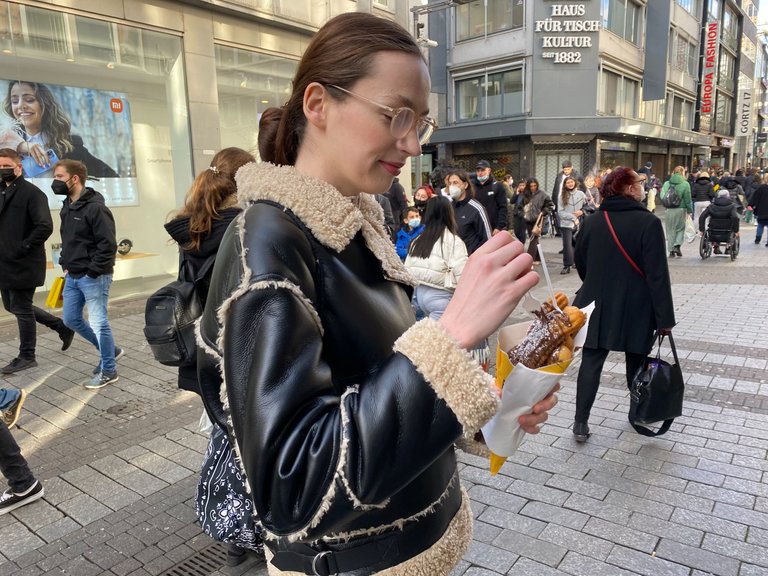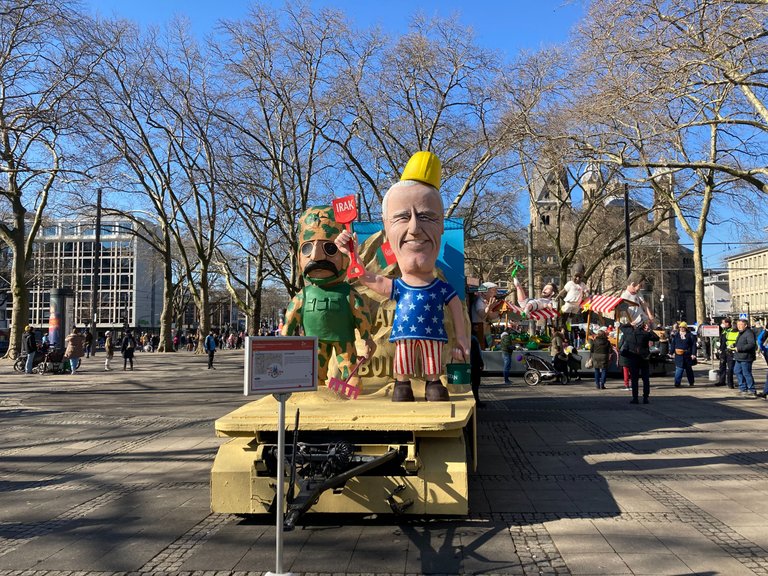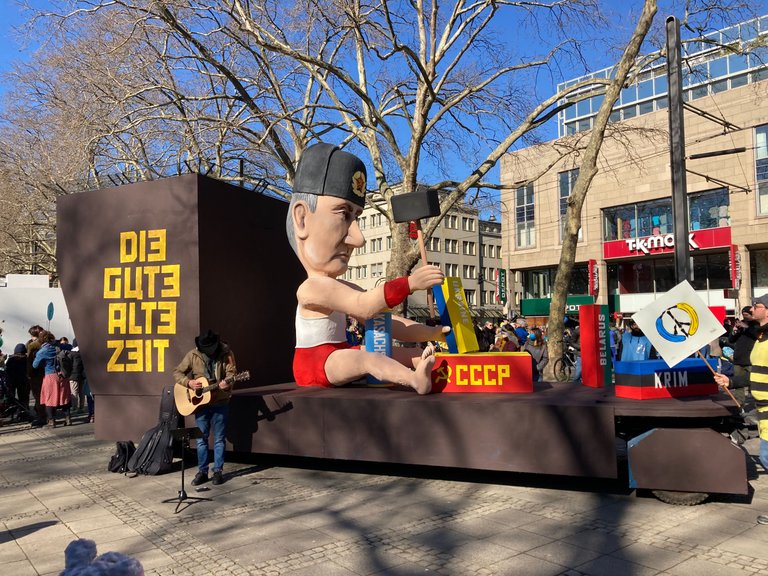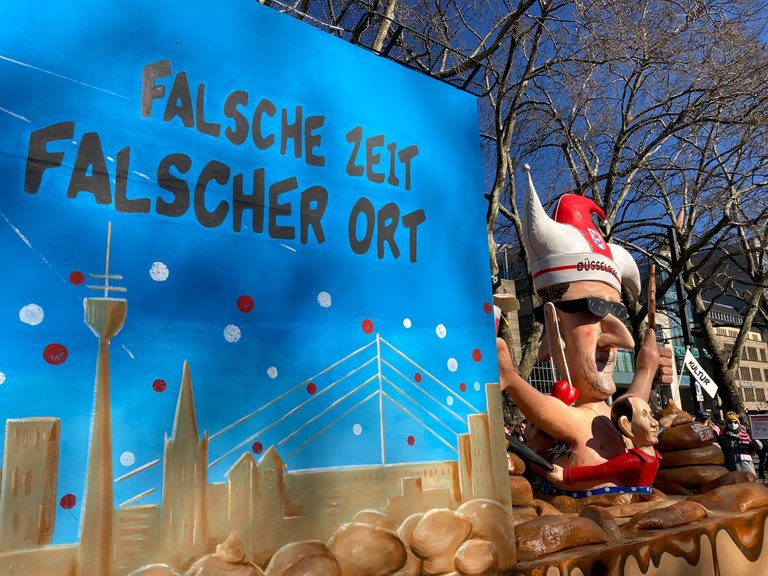 Here you can see a few more models, I think you know what they refer to. On the blue sign you can see the inscription "wrong time wrong place" and on the hat it says "Düsseldorf" - also a big city like Cologne in the Ruhr area.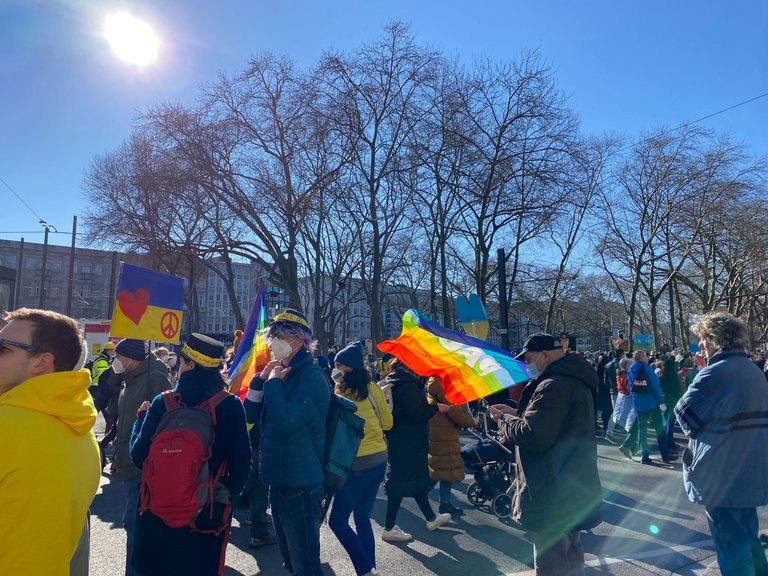 The peace demonstration began in the morning with a rally at which Cologne Mayor Henriette Reker also appeared. She described the demonstration as a signal "against war in Europe" and that now also rather politically uninterested people would become active. What do you think? Have you also noticed this in your environment? Until the afternoon there were probably 150,000 people and the route was about 5 km through the city center. We left by train in the morning and had to get off two stations beforehand because a very large area of the city center was closed off.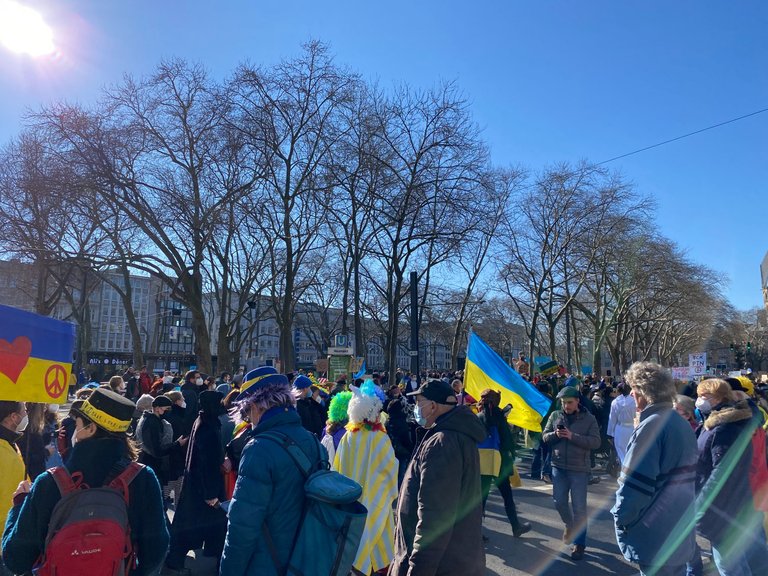 According to the festival committee, the peace demonstration is by no means a carnival procession, which is why typical features of a procession such as camels, floats or carriages were dispensed with. Nevertheless, it should be a colorful and noisy parade. Before the start of the march, the committee let fly peace doves, of which I have no photo, however, because we were there too late. The traditional Rosenmontagszug should be canceled because of Corona before, but because of the Ukraine crisis also the alternative variant in the football stadium was canceled in favor of the peace demo. In many other cities in Germany like Berlin and all over the world the peace demonstrations are taking place right now.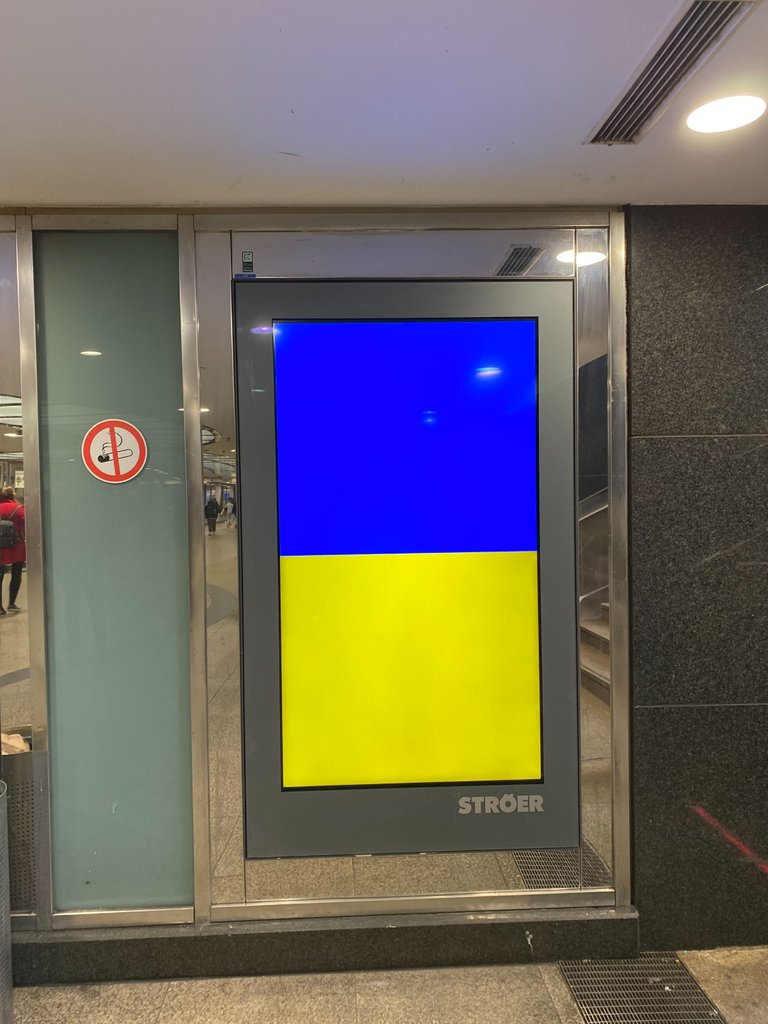 Here you can see more pictures of the peace demonstration, signs with the Ukrainian flag are being held up, as well as those of Putin and Lukashenko.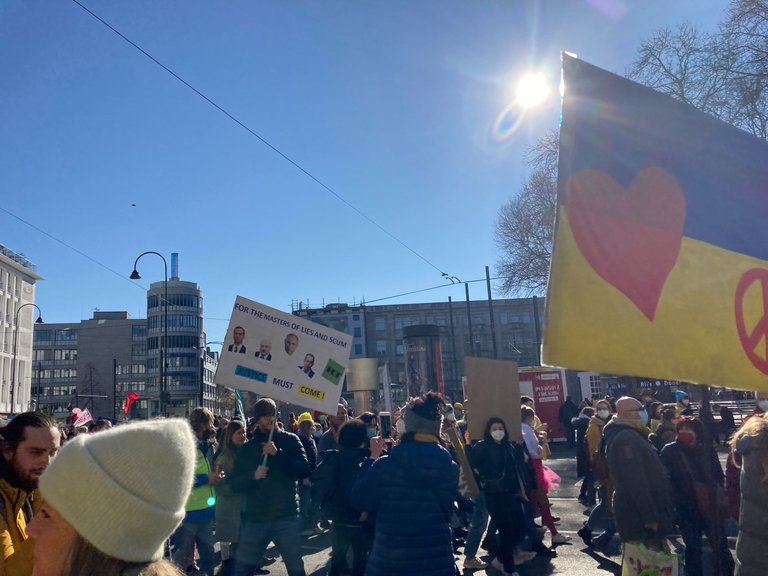 I've been thinking for the last days about whether I should post this post and write about this topic, but I just wanted to show you the impressions from my city. How are your cities doing? Are there demonstrations too?
I hope I was able to show you my impressions of the last three days in Cologne and the balancing act between carnival and the demonstrations. Of course, this balancing act is not easy, because so many people are losing their homes again, have to flee, families are being torn apart.
For me it was definitely the right decision not to celebrate carnival this year - what Europe can and must do now is support - everyone can support in their own way. Whether it's praying, donating, or demonstrating. That was a different post today, but I felt I should write it.
---
---