The "Gauja" Nationalpark, sunk in the snow
Hi Hive Friends,
over the winter time I visited for a few days a friend in Latvia, who comes from there but studies in Cologne with me. When I saw the pictures on my phone the other day, I found them so beautiful that I had to share them with you. I was allowed to get to know Riga but also some more rural parts of Latvia. Today I would like to introduce you to a national park. It is the Gauja National Park, the first Latvian national park I visited. It is the biggest and oldest national park in Latvia. It is famous for its great biodiversity, especially in the animal kingdom. In addition, there are many reliefs of different shapes in it, as well as springs and sandstones that are exposed. What I liked very much was that we were allowed to visit the national park in winter - after it had snowed. It was such a picturesque landscape, the fir trees were covered with quite a lot of snow, but so were the sandstone formations and the reliefs, so unfortunately some things are not quite as visible. I hope you don't mind;)
During our hike through the national park we also passed many cultural monuments. But I'd rather tell you everything from the beginning....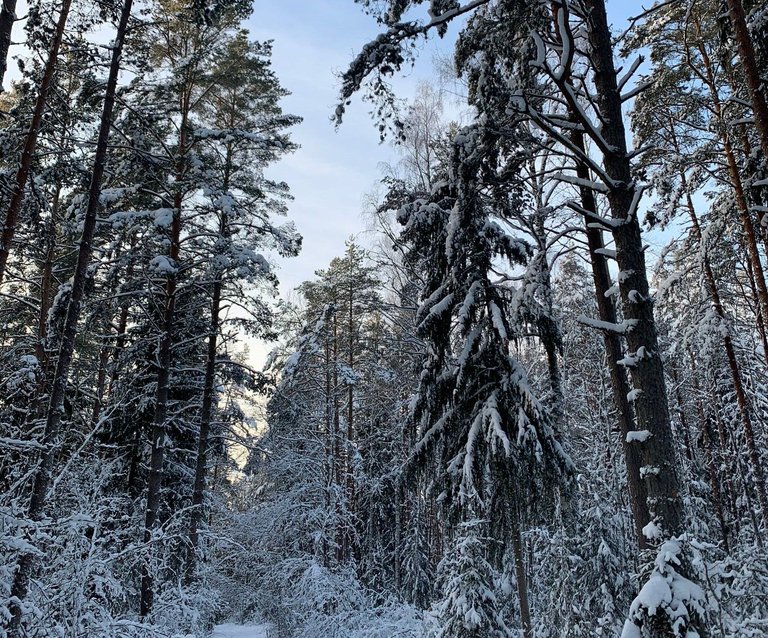 "Livonian Switzerland"
The Gauja National Park was established in 1973. It is located in the area of Sigulda and Cēsis. The name "Gauja" of the national park comes from the river Gauja. This river flows through the national park. The area around the national park is also often called "Livonian Switzerland". There I had discovered again a German term ;) . It derives from the red-yellow shining sandstone rocks from the Devonian.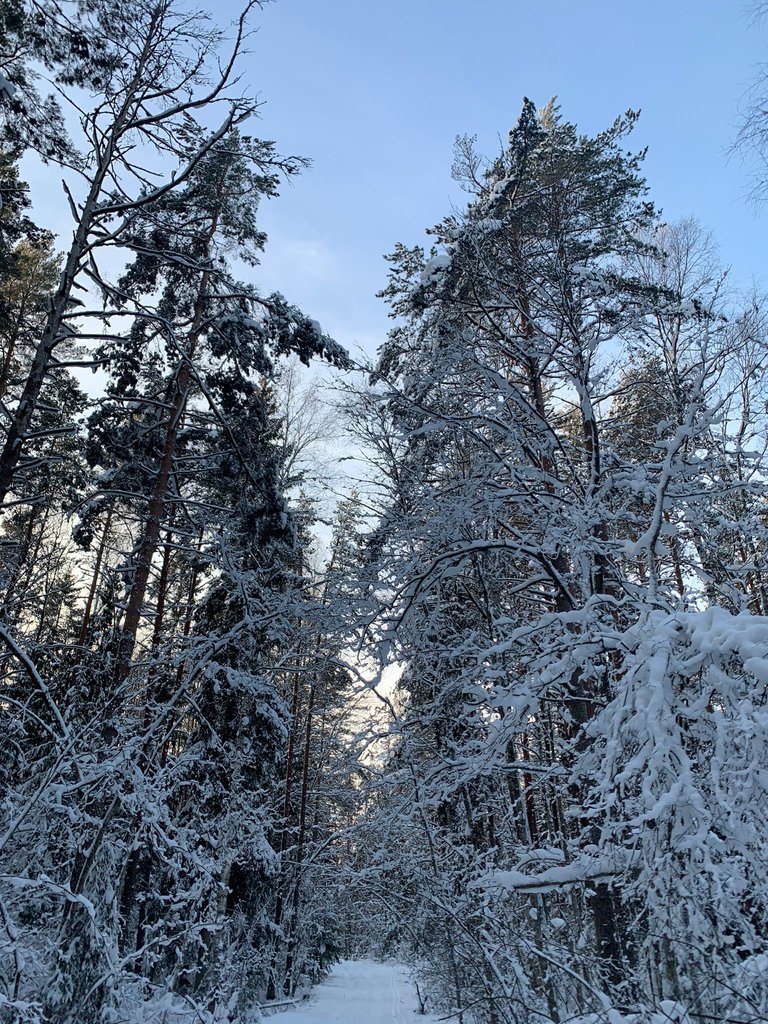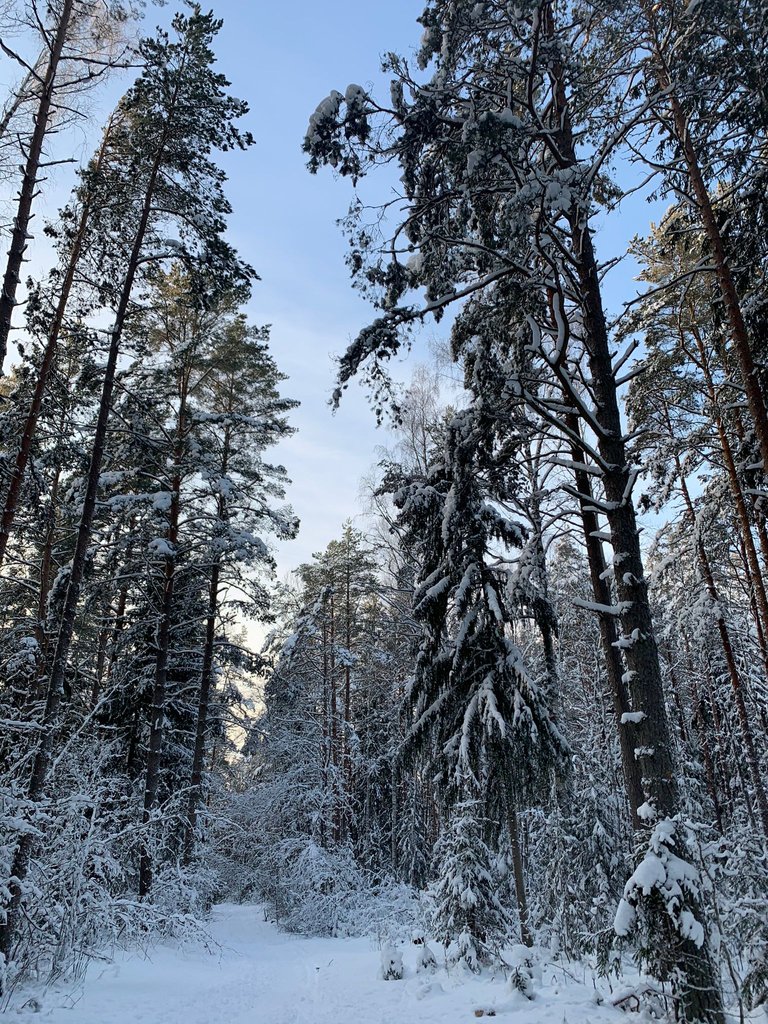 The biodiversity is said to be enormous in the park. On a display board I saw that there should be almost 1000 plant species here. In addition, there are 150 species of birds and quite a few species of fish and mammals. These are not always all to be seen in the park, because some use the area also only as a resting place. But you can see a few here in any case. In the rivers you can see salmon and sometimes a bear in the forest. To be honest, I am very glad that I did not meet any bear. Should one run away ? I don't know ;) Pictures I would have shot in any case nciht, even if my blog is very close to my heart;)). What you may also guess from my pictures is that the national park consists of a lot of forest. A whole 47% of the national park is covered with forest. I would have thought even more. But I also think it depends on which area of the national park you look at.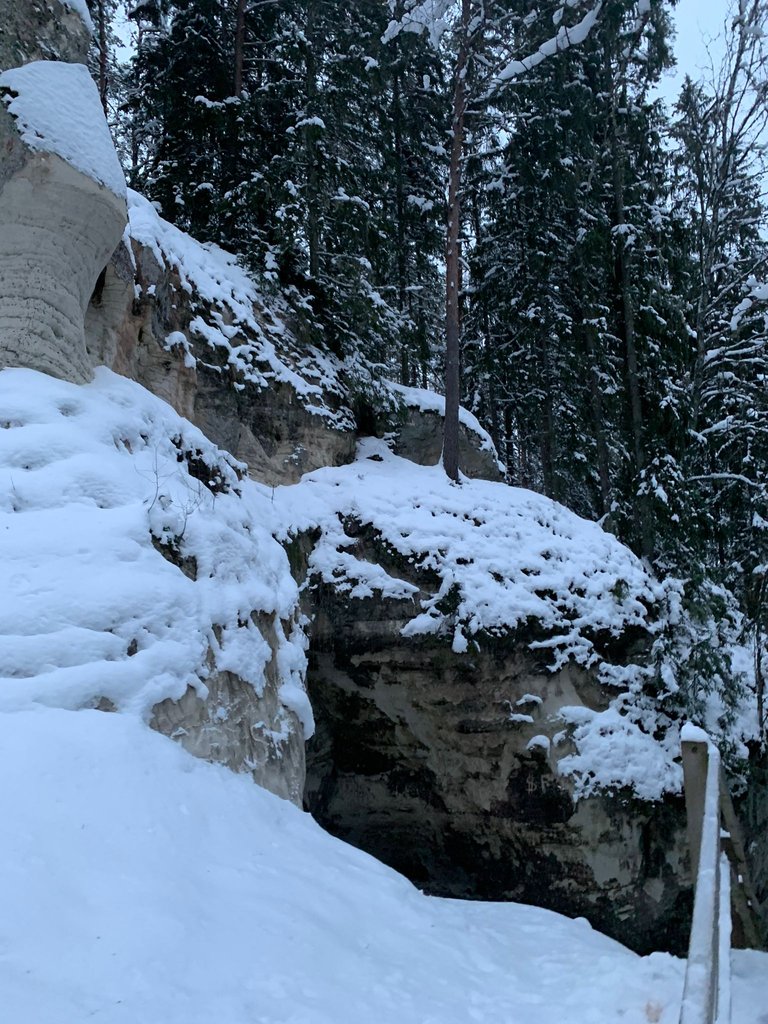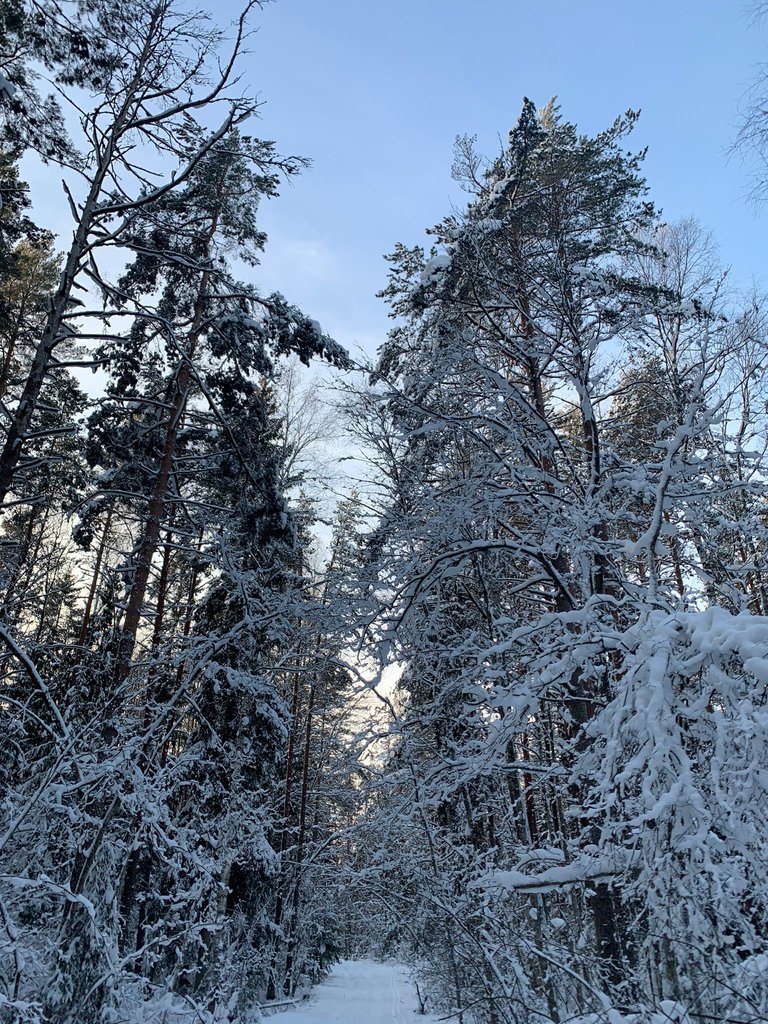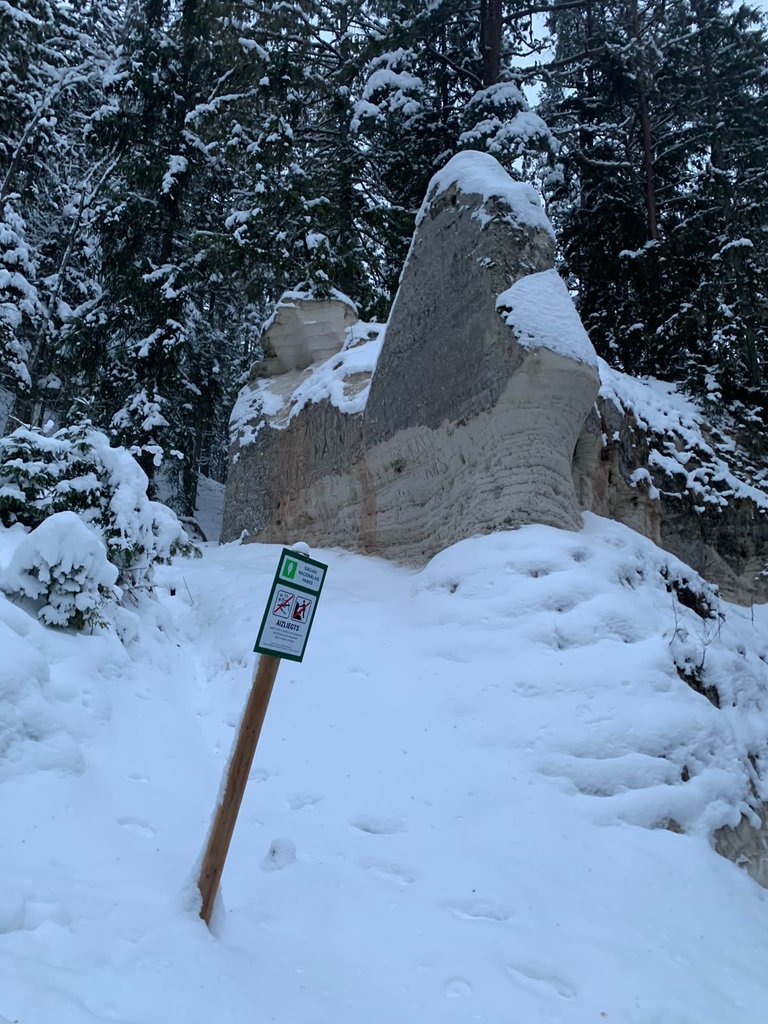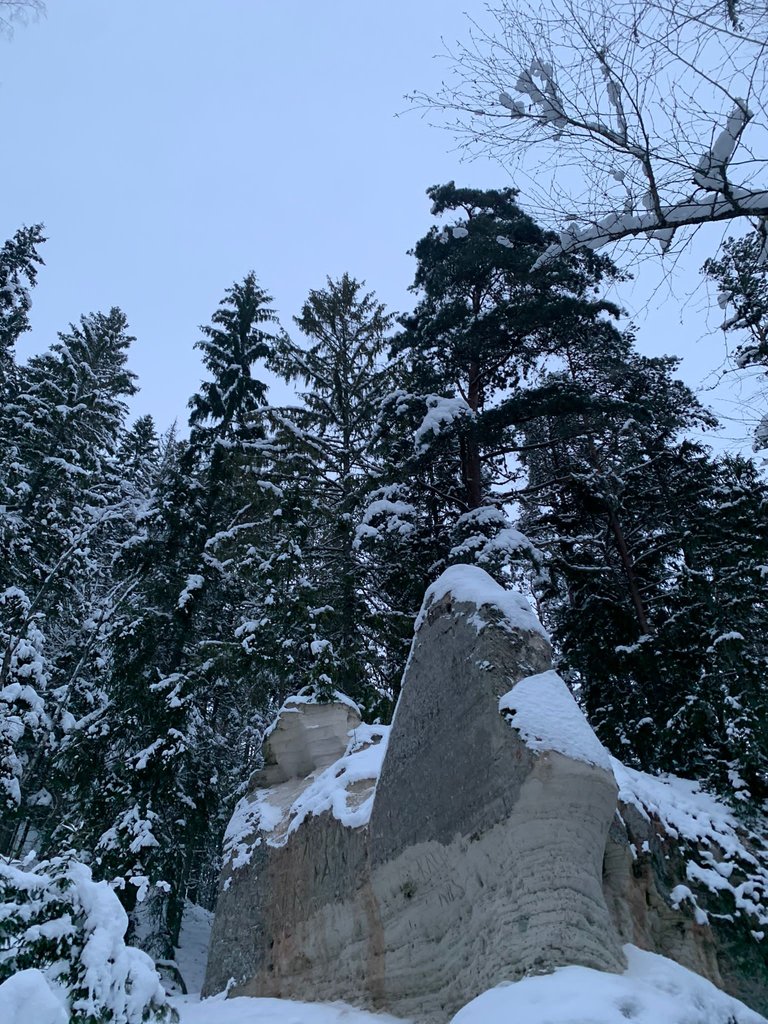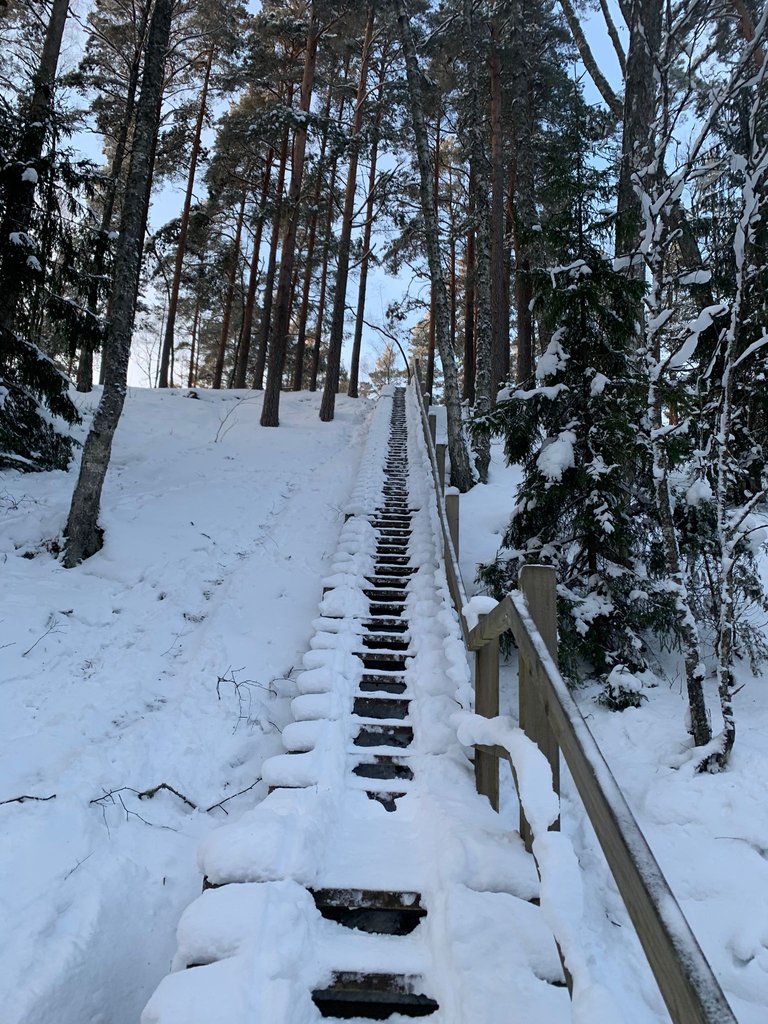 Hike between Valmiera and Sigulda
The national park itself is divided into five zones. Some of the zones are very different from each other. There are the towns of Sigulda and Cēsis. These two cities are suitable if you want to see mainly castles, palaces and parks and sports facilities. You know me, I love castles. But on this day we preferred to go for a hike. Do you know these winter walks? It was one of them. In Āraiši there is an open air museum that you can visit. Here you can see a replica of a medieval wooden Latgalian water castle and its village. Ungurmuiža, located near Cēsis, shows you a bit of the history of the region.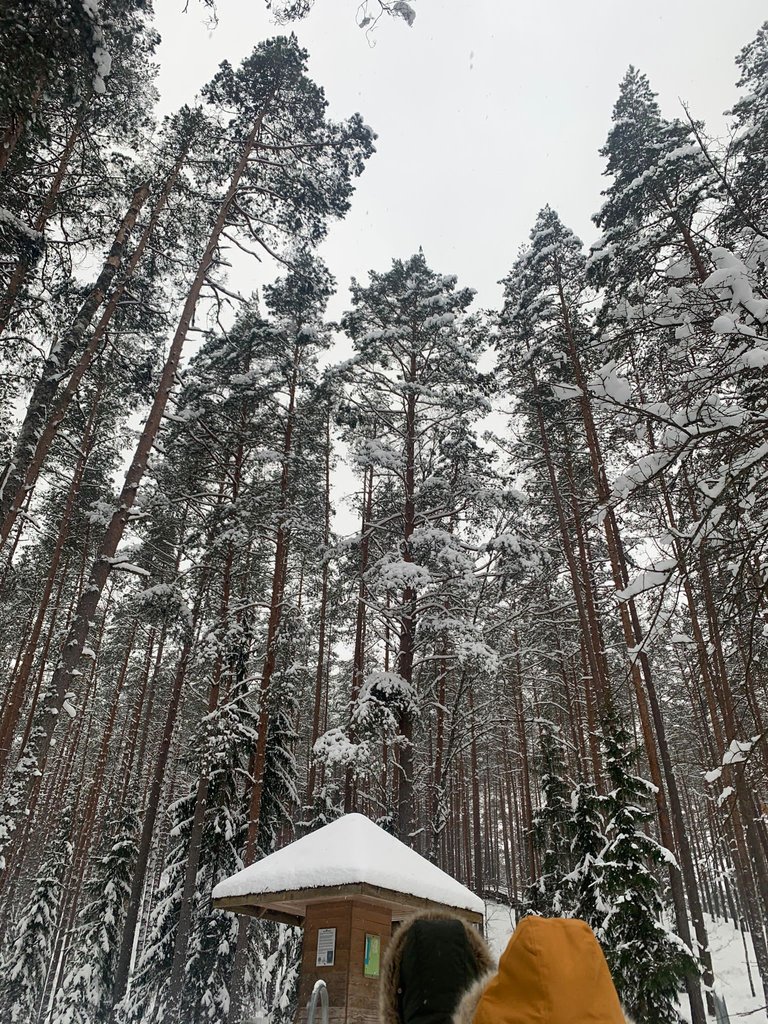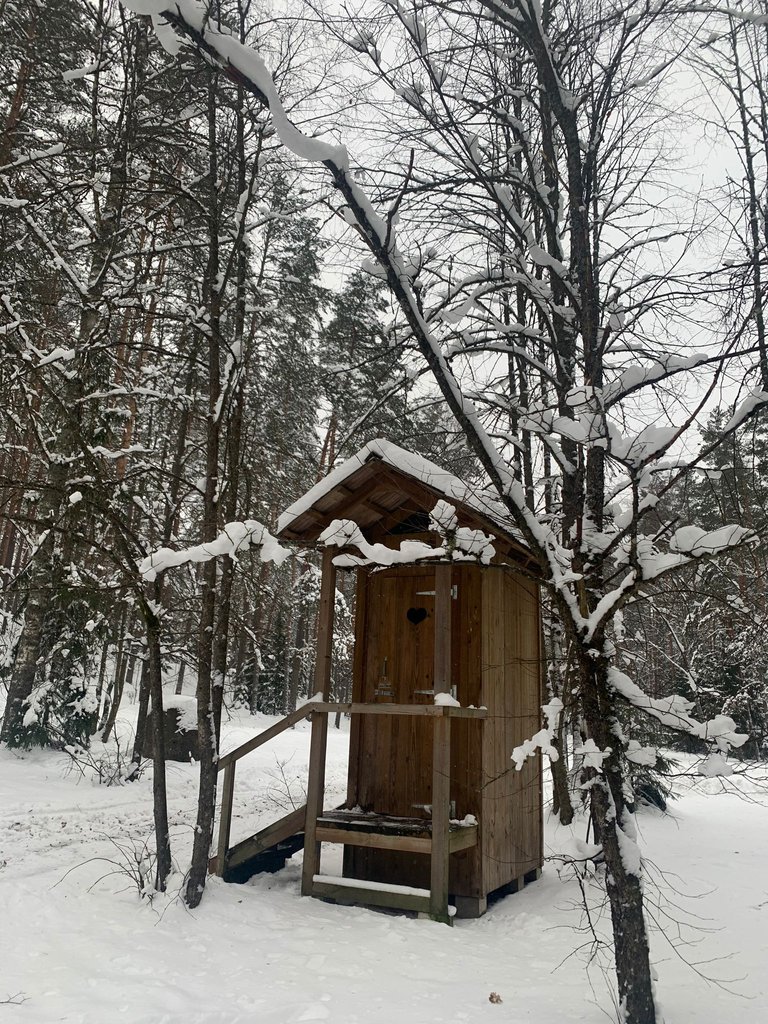 I have already told you that we went for a hike. Not too long, because it was a bit cold. So we have chosen the most popular route among tourists. So it is no longer an insider tip. So if you want to explore an area in the national park that is a little less touristy, then rather explore Ungurmuiža.
We did the hike between Valmiera and Sigulda. Here you can experience boat trips or canoeing on the Gauja River, especially in the summer. Besides, here you can also see the "eagle cliffs" (Latvian: Ērģeļu Klints) at Cēsis, which narrow the river, and for several hundred meters!
We walked past the Sietiņiezis rocks. Do you see the tombstone on one of the pictures? It is a monument to the Sietiņiezis rocks.
There is also a Gutmann's Cave, Viktor's Cave and Devil's Cave here. They were formed thousands of years ago in the rock cliffs on the bank of the river near Sigulda.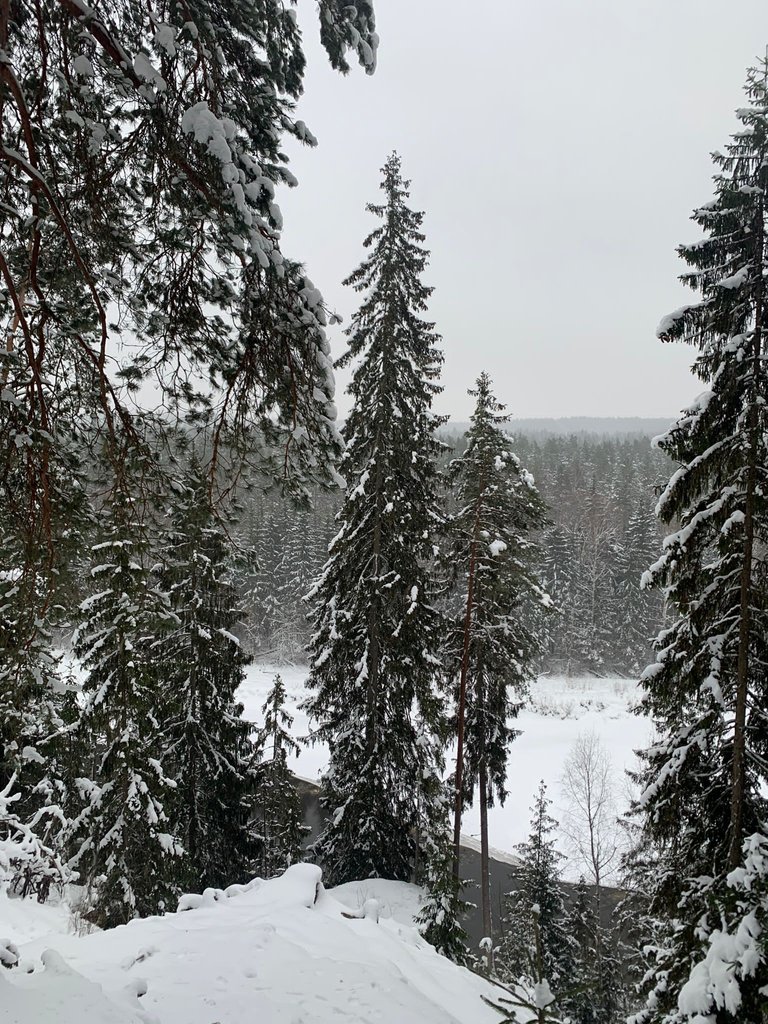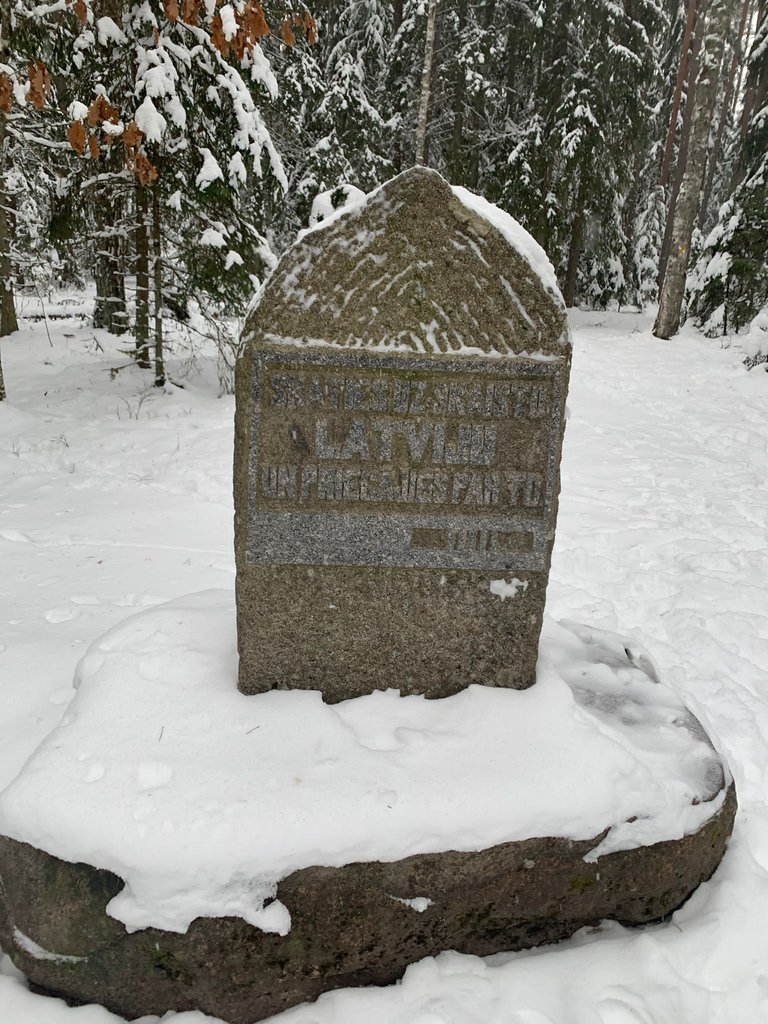 Monument to the Sietiņiezis rocks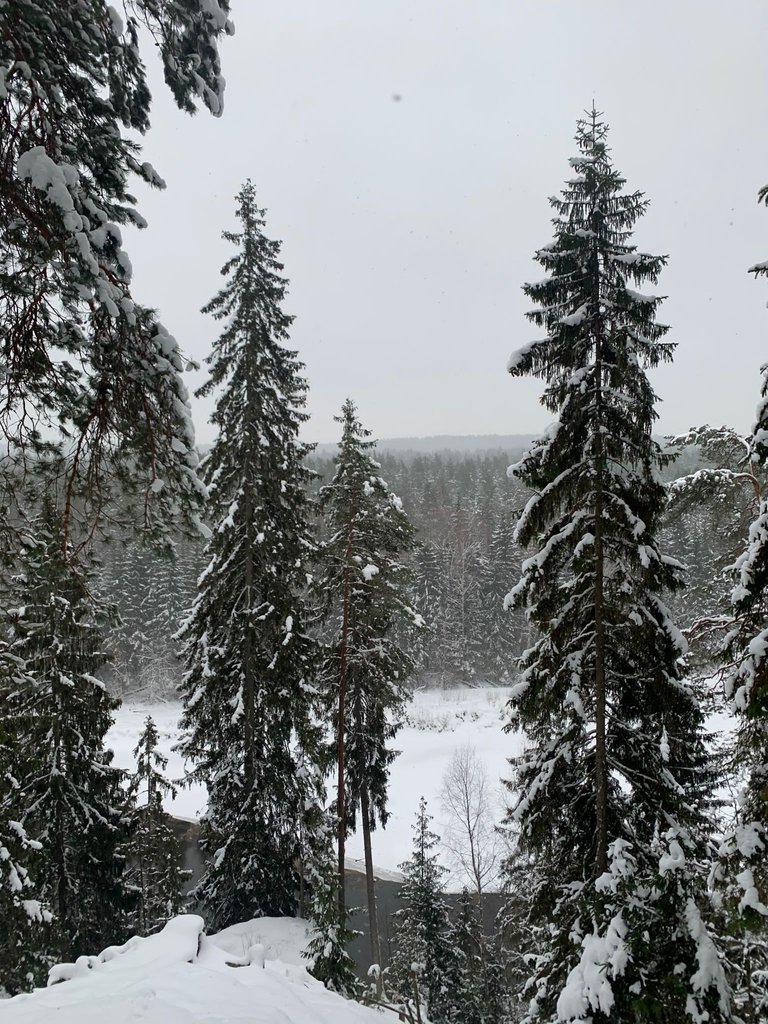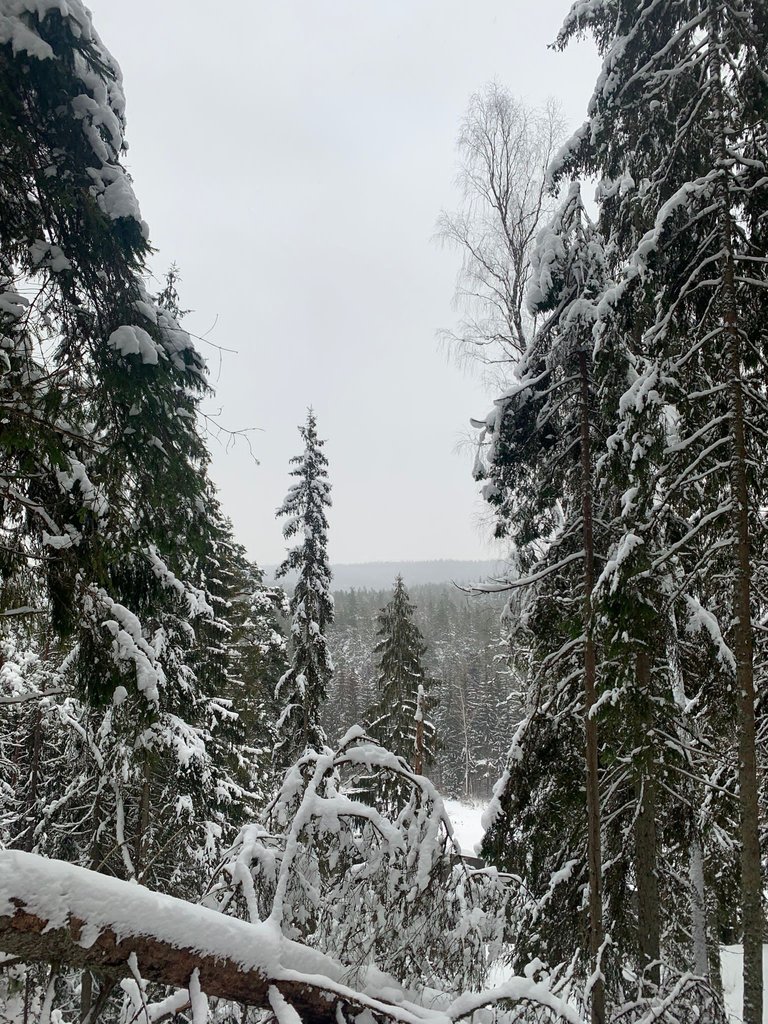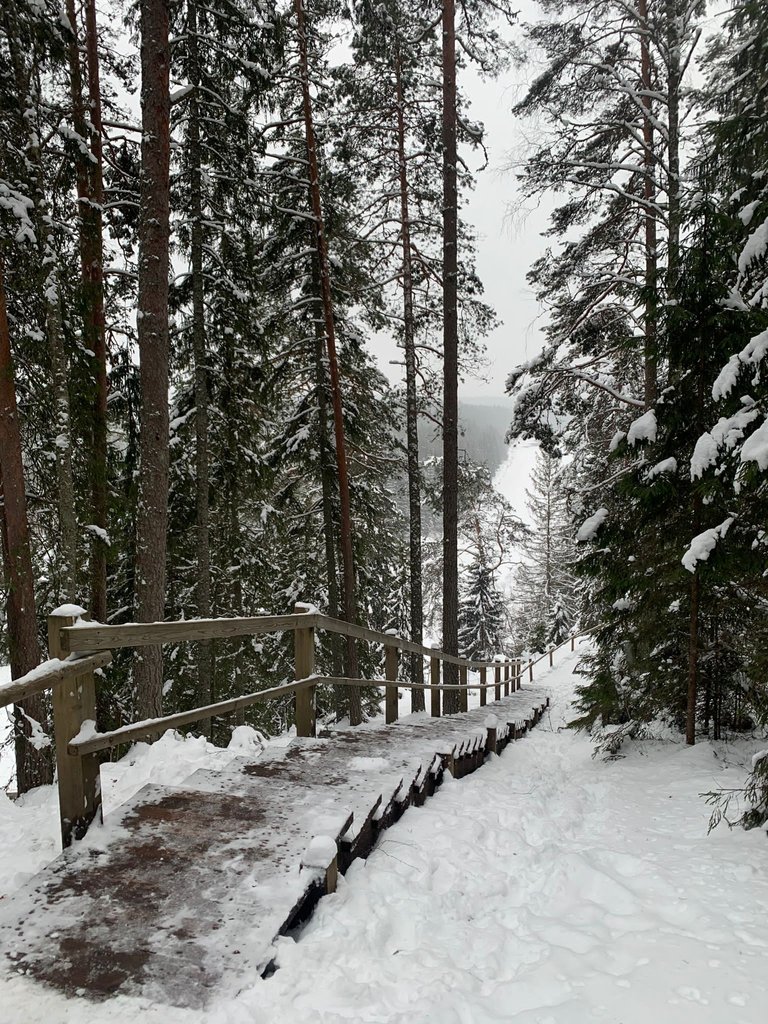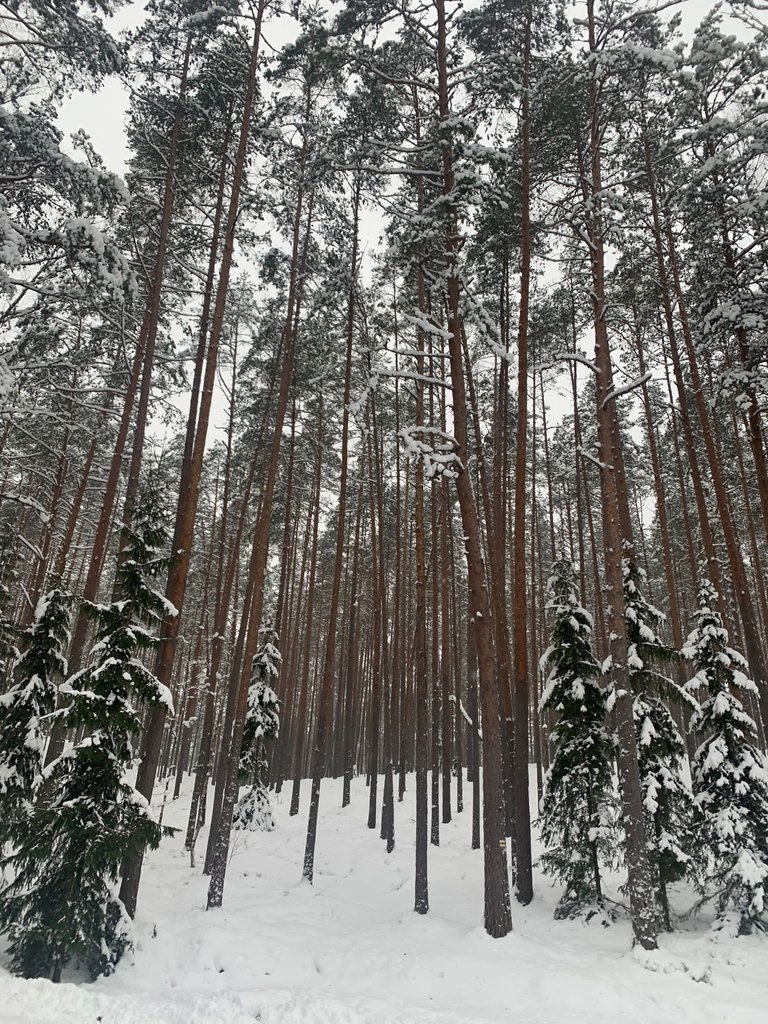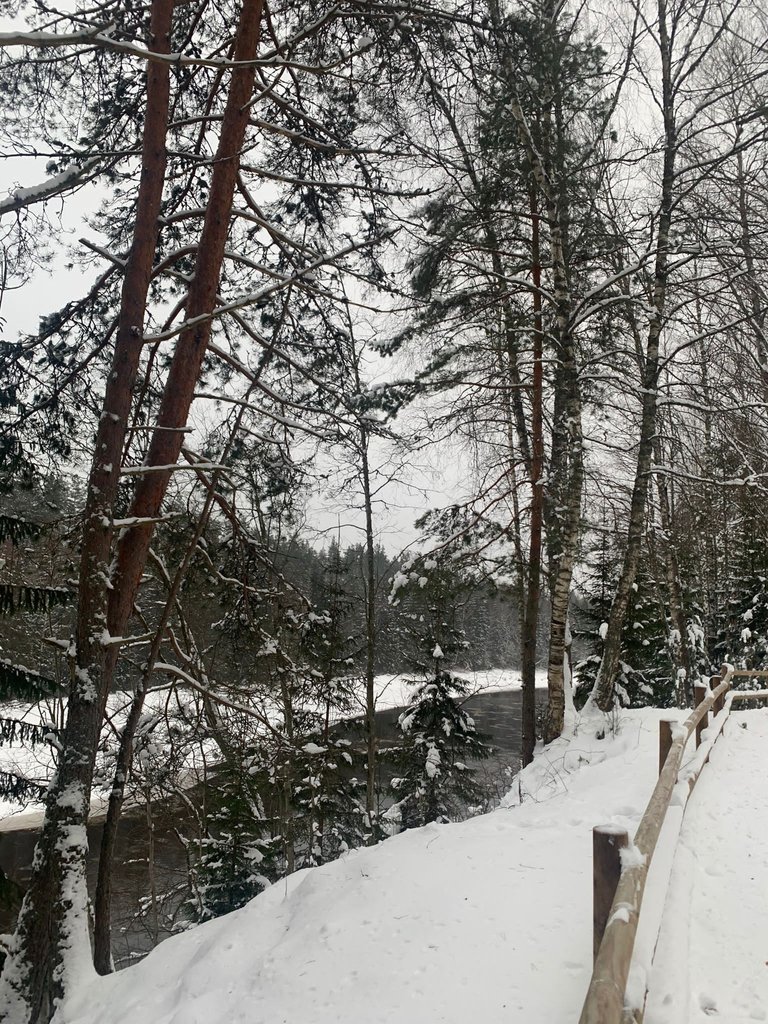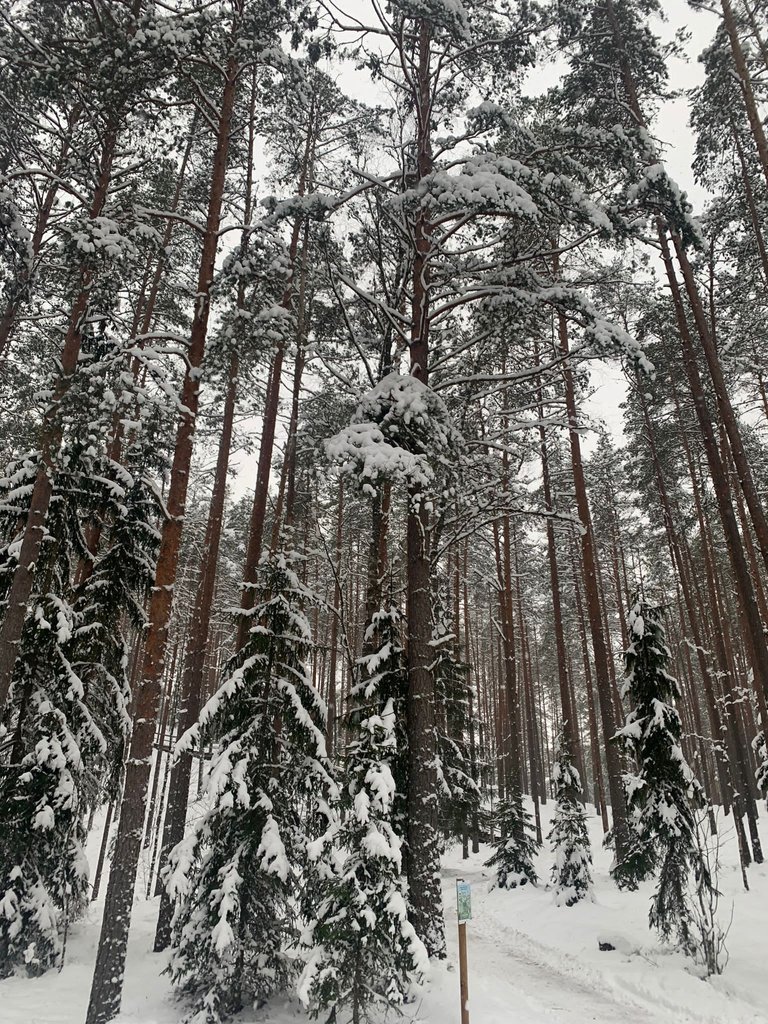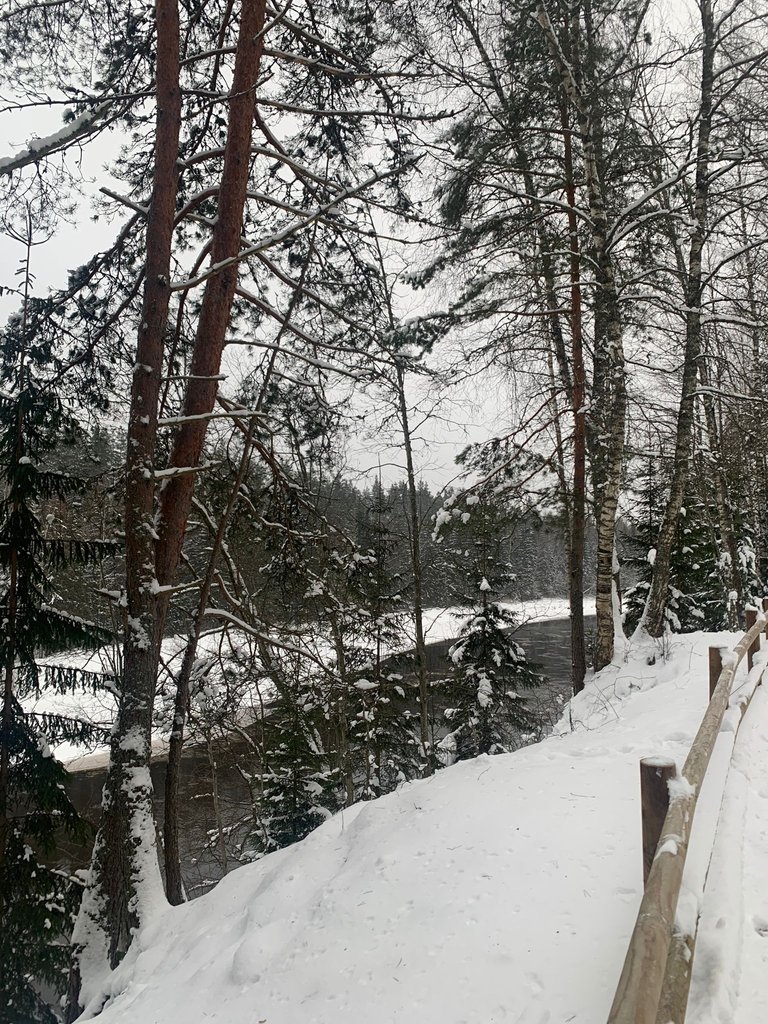 How did you like my post about the Gauja National Park? Unfortunately, you can not see too much on the pictures. This is partly because the forests and the sanstone formations, which otherwise appear reddish golden, were covered with snow. I find that it has so something very wintry. That's why I thought it would be a good time to post this. Maybe I'll visit the national park again in the summer, then I can show you some more meaningful pictures. See you next time!
---
---