A boat trip on Lake Lucerne: palm trees and banana trees on the lakeshore
Hi Hive Friends,
how are you so close to christmas? Today there will be my last post about Switzerland. I think I said that in my last post too, but I wanted to introduce you to Lake Lucerne (lake Viwerwaldstätter) a little more. And then conclude my travelogue to Switzerland.
On lake lucerne we made a boat trip. The Vierwaldtstätter See is a must have when you visit Lucerne. It was definitely one of my highlights in Lucerne. What makes the lake so beautiful in my opinion is that it stretches like a fjord. That is, it's not just a round or oval circle, but cuts through the foothills of the Alps, leaving little "peninsulas" as well. Lake Lucerne is surrounded by mountains of the foothills of the Alps. It is therefore a lake at the edge of the Alps in the middle of Switzerland.
Such lakes are often called "tongue basin lakes". The lake has many branch basins, which is why the shore length is relatively large in relation to the lake area. The shore stretches for 150 km.
This can be seen especially well during a hike in the Alps. From there you have a great view of the lake. Please have a look at my last posts.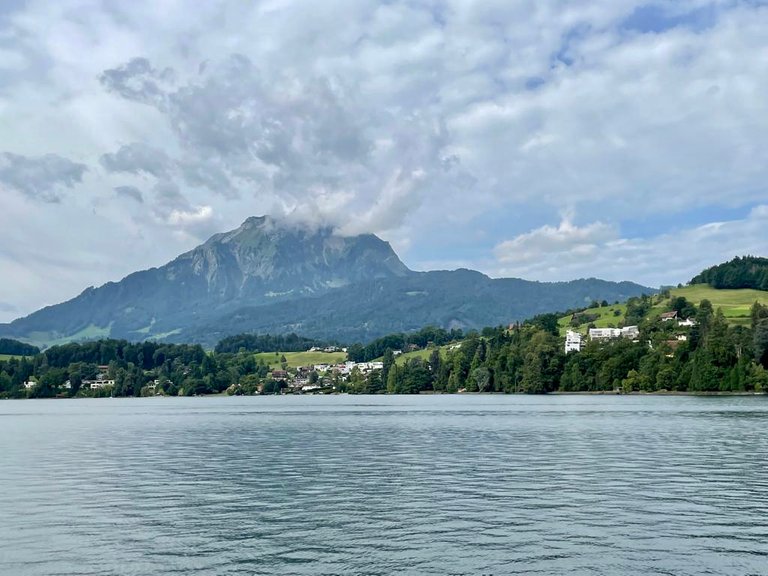 Chocolate productions directly on the lake next to palm trees and banana trees
Directly on the lake there are many production sites for chocolate, for example. What is written here very hich, is sustainability.
Despite the proximity to the Alps, the nature around the lake is very diverse and even palm trees and banana trees bloom here! Would you have expected that in Switzerland?! I honestly did not. I think it makes the picture but even more beautiful, especially if you then have a great panoramic view of the lake with its almost turquoise, but from some perspectives then dark blue water (especially from the view from the Alps). This one image I had of Switzerland before I came here, of a rather cool landscape with mountains, has not necessarily come true. Sure, there are mountains here and also lots of forests. But also palm trees and banana trees. Especially in autumn. And when I see them, I almost feel like I'm at the equator. You can almost call the lake and its surroundings a Mediterranean biotope, and that in the middle of Switzerland.
I have been told that at other times of the year, fruit and almond trees bloom here. I think I will come here again in spring.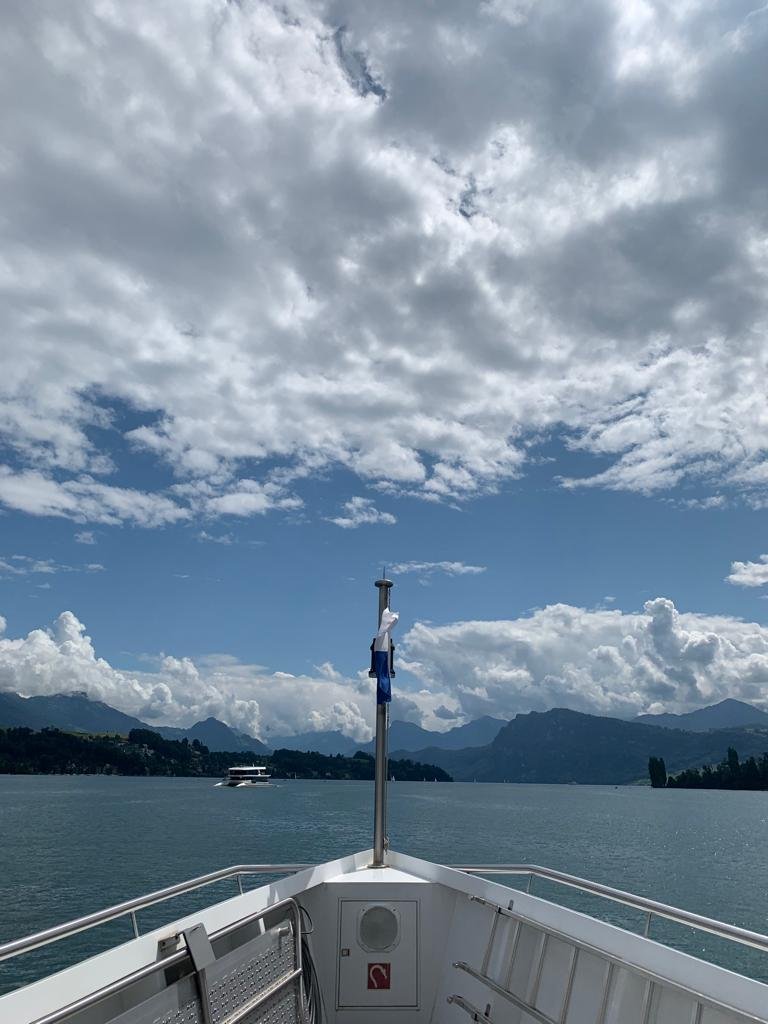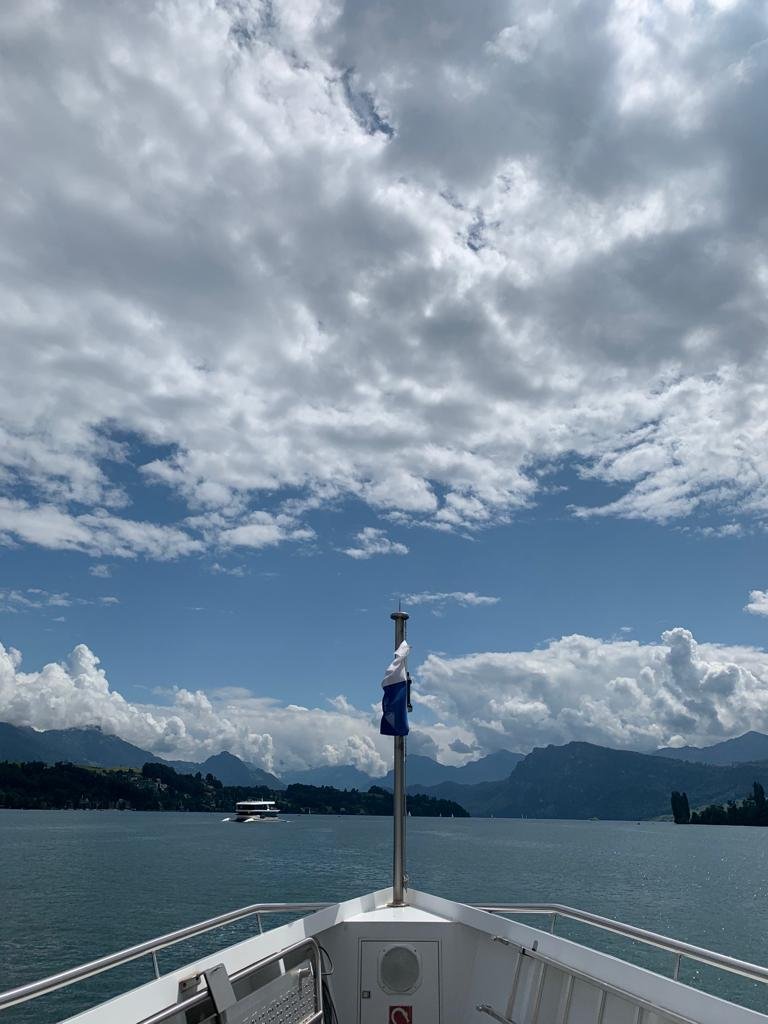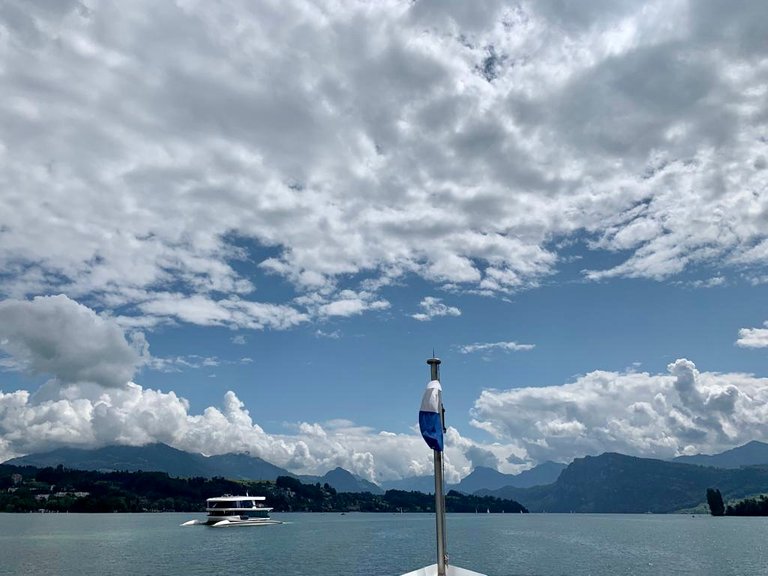 From the landscape I sometimes felt transported back to New Zealand
We explored Lake Lucerne near Lucerne by boat. You can do this, for example, with a steamboat or with a motorboat. We made a round trip with a motorboat from Lucerne to Beckenried and back. I don't think there was any particular reason why we chose the motorboat. I think there is a great view on both ships. During the trip we had a view of the
Pre-Alps around the lake and the shores lined with palm trees. I actually felt like I was in New Zealand sometimes. I can't say exactly why, it was probably because of the scenery. Have you ever been to Lucerne and New Zealand? What do you say?
From Lucerne to Beckenried to Lucerne
So from Lucerne we went to Beckenried and back to Lucerne. The village of Beckenried has only about 3,500 inhabitants.
It is a municipality of the canton of Nidwalden and lies 435 meters above sea level. The characteristic feature of the village is that its shape is very elongated - it stretches in the south between the Klewenalp and in the north on the southern shore of Lake Lucerne. The Lielibach stream runs through the village and finally flows into Lake Lucerne.
Beckenried is especially known for its culinary specialties. Because not only chocolate is produced at the lake. Here in the village you will find many regional cheese specialties such as Klewenalp mountain cheese or Beckenrieder honey.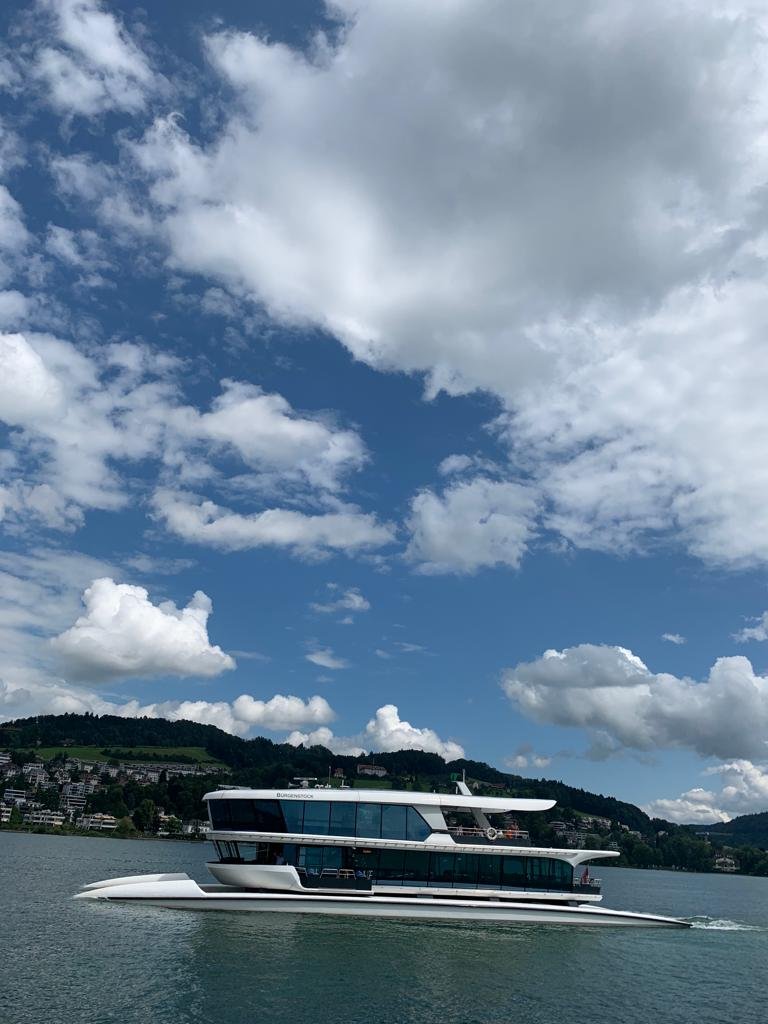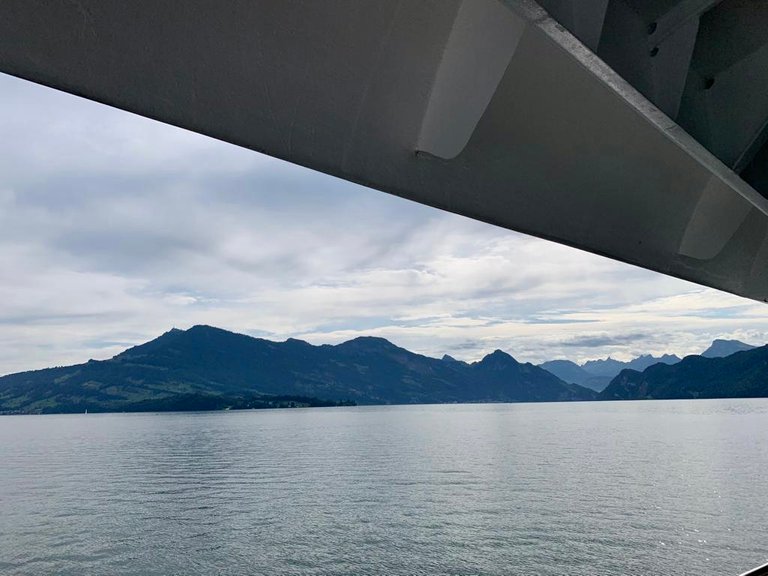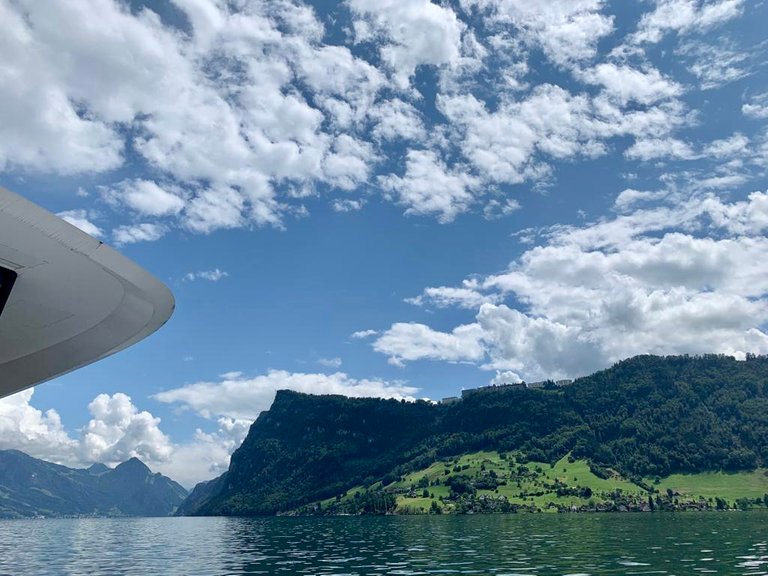 The role of sweet chestnuts
The water, as I learned during the cruise, is of drinking water quality! Nevertheless, I have not drunk from it haha. But it looked really clean. The water quality is even monitored. In summer, it is a good idea to swim in the lake, because then the water has a temperature of 22 °C. The climate is, as you can imagine if banana trees can grow here (of which I unfortunately did not shoot a photo) relatively mild.
But not only banana trees can be found here, but also hemp palms, figs, yuccas, cypresses, opuntias, sweet chestnuts and other southern plant species.
The sweet chestnuts actually played a great role for the Swiss. They were used economically as food until the 19th century. The potato, however, displaced the production of the chestnut.Nevertheless, in Greppen, for example, there is still a regular chestnut market, the so-called Chestene-Chilbi. We did not have time to visit it, but I will definitely do so the next time I am here.
Chestnut products can be found, if you know the background, but relatively often still in small stores on the lakeshore.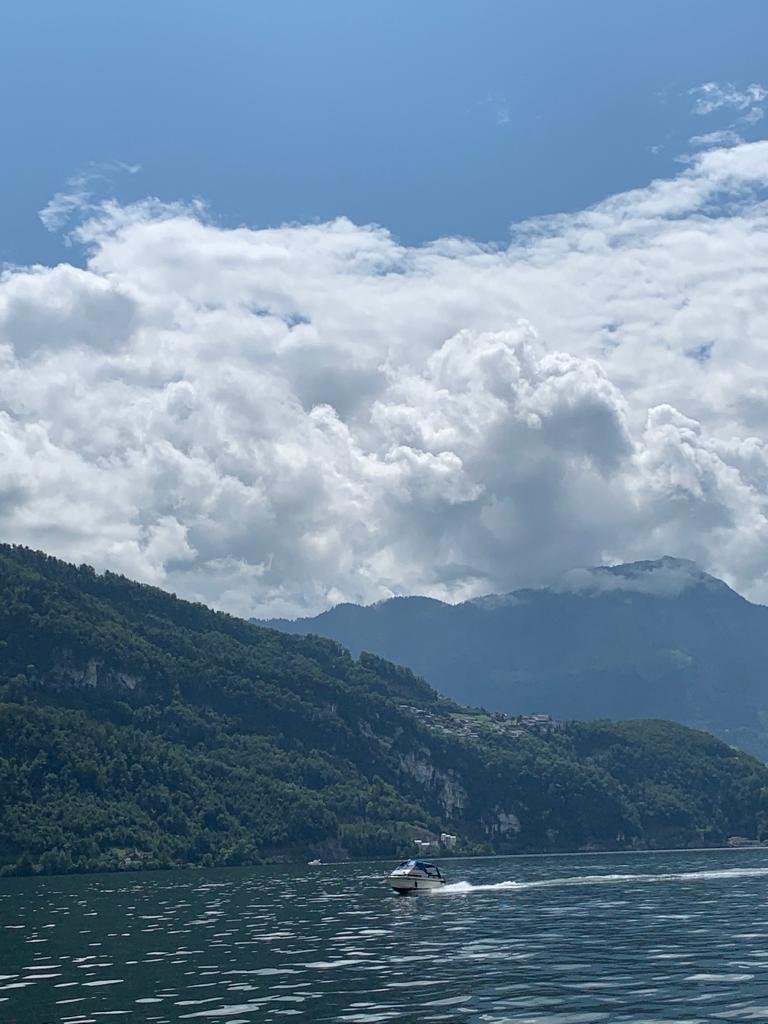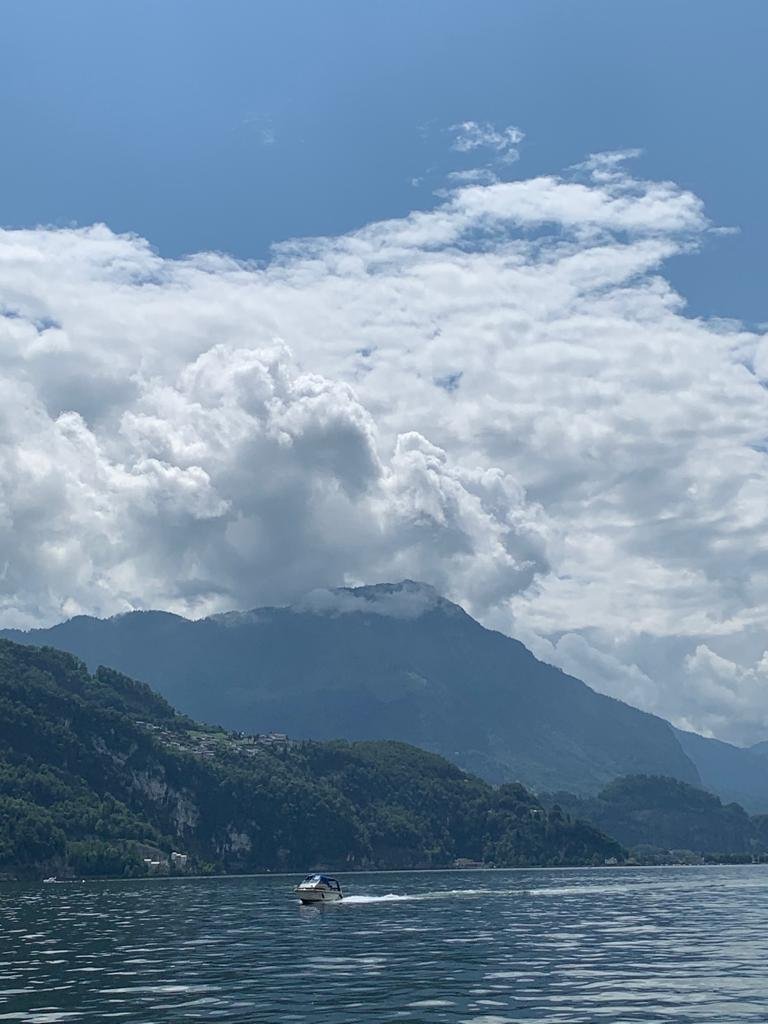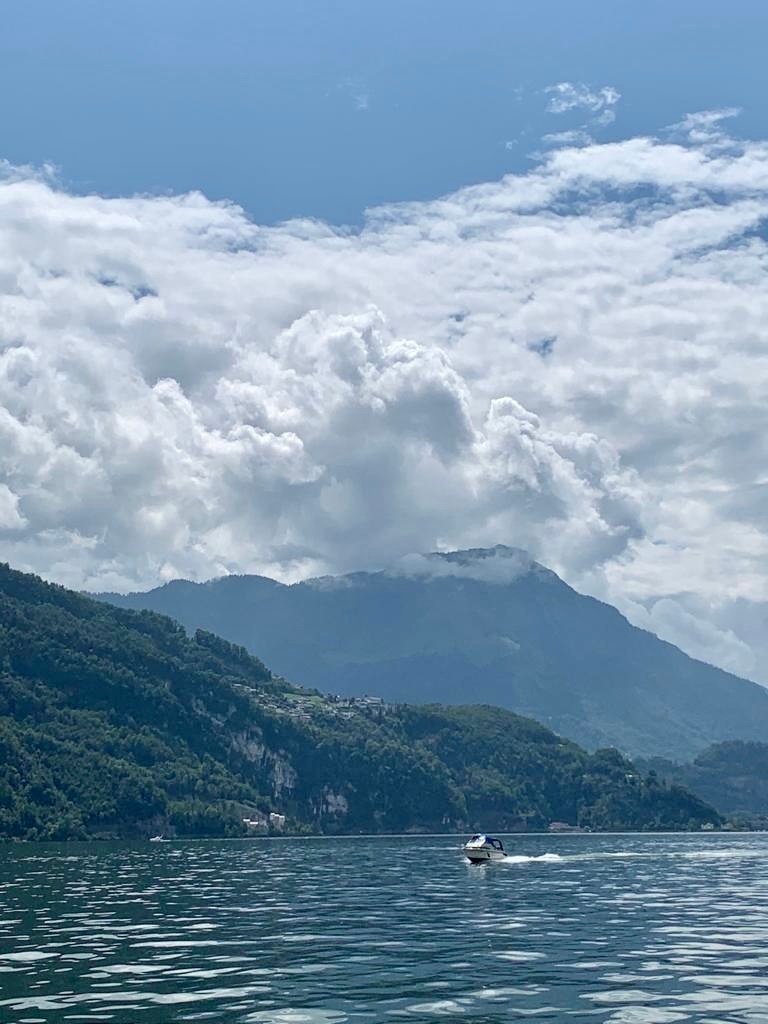 How did you like my post about Switzerland? Have you ever been to Lake Lucerne and taken a boat tour there? Feel free to write your feedback in the comments. See you next time! Yours, Katrin
---
---