[ESP/ENG] HERMOSAS PINZAS PARA EL CABELLO TEJIDA A CROCHET PARA LAS MAS PEQUEÑITAS DE LA CASA/BEAUTIFUL CROCHETED HAIR CLIPS FOR THE SMALLEST IN THE HOUSE.

Muy buena noche deseo a todos en @needleworkmonday, deseo estén teniendo un hermoso fin de semana, hoy les muestro un muy fácil y sencillo tutorial de cómo hacer lindas pinzas para el cabello para las princesas de la casa.
Good night I wish everyone at @needleworkmonday, I wish you are having a beautiful weekend, today I show you a very easy and simple tutorial on how to make cute hair clips for the princesses of the house.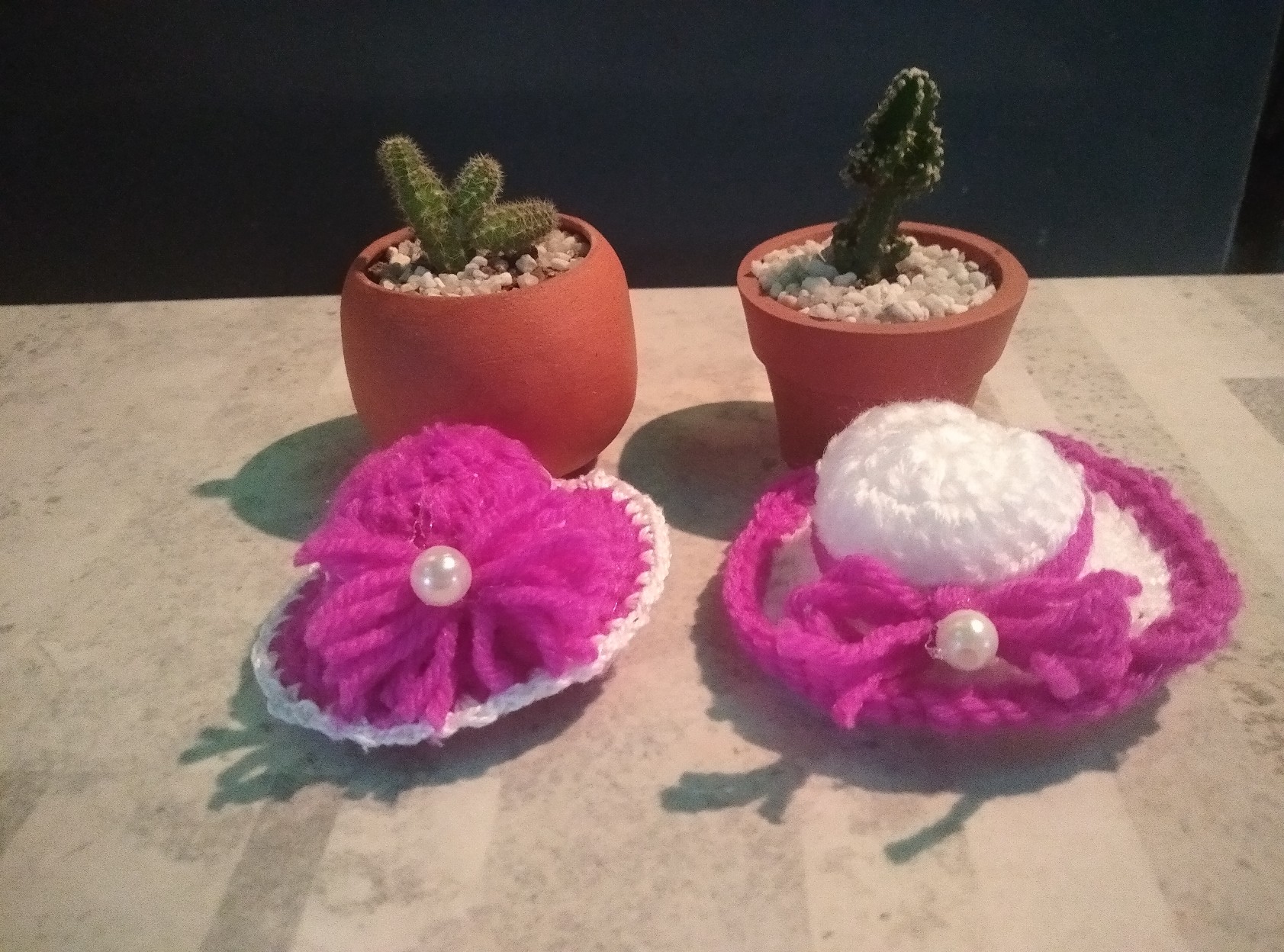 Materiales:
Hilos de tejer color blanco y morado.
. Aguja para tejer
. Cinta color blanca
. Perlas de plástico color blanco
. Pinzas de metal
. Pegamento caliente.
. Tijera
Materials:
White and purple knitting threads.
. Knitting needle
. White ribbon
. White plastic beads
. Metal tweezers
. Hot glue.
. Scissor.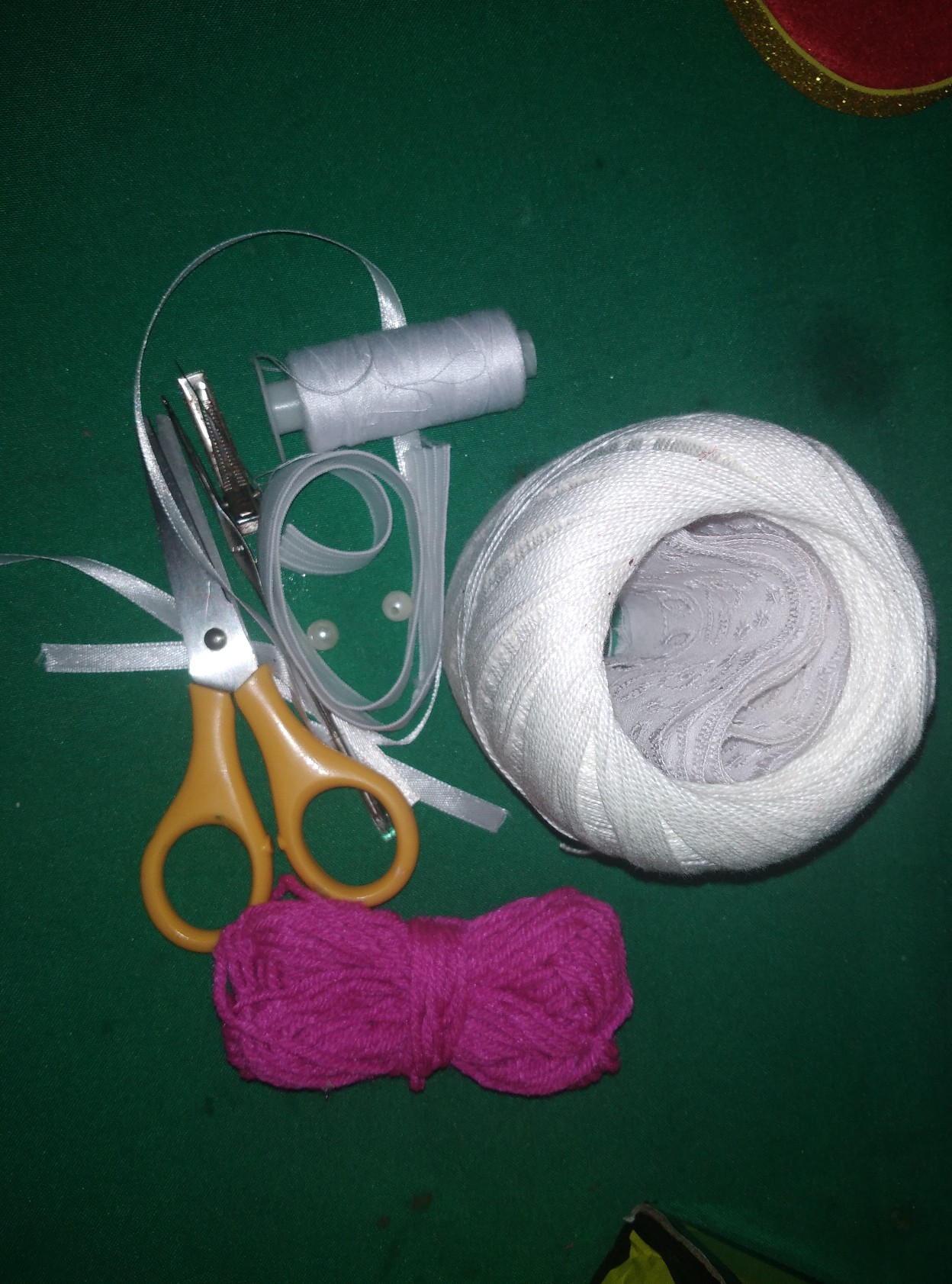 Pasos:. STEPS:
1.) Dentro de un nudo deslizado hago 12 puntos baretas y cierro con punto deslizado, antes cierro el nudo deslizado, de la misma manera tejo una segunda vuelta haciendo 4 aumentos.
1.) Within a slipped knot I make 12 bareta stitches and close with a slip stitch, before closing the slipped knot, in the same way I knit a second round making 4 increases
![IMG_20211217_165821_copy_1248x1683.jpg](UPLOAD FAILED)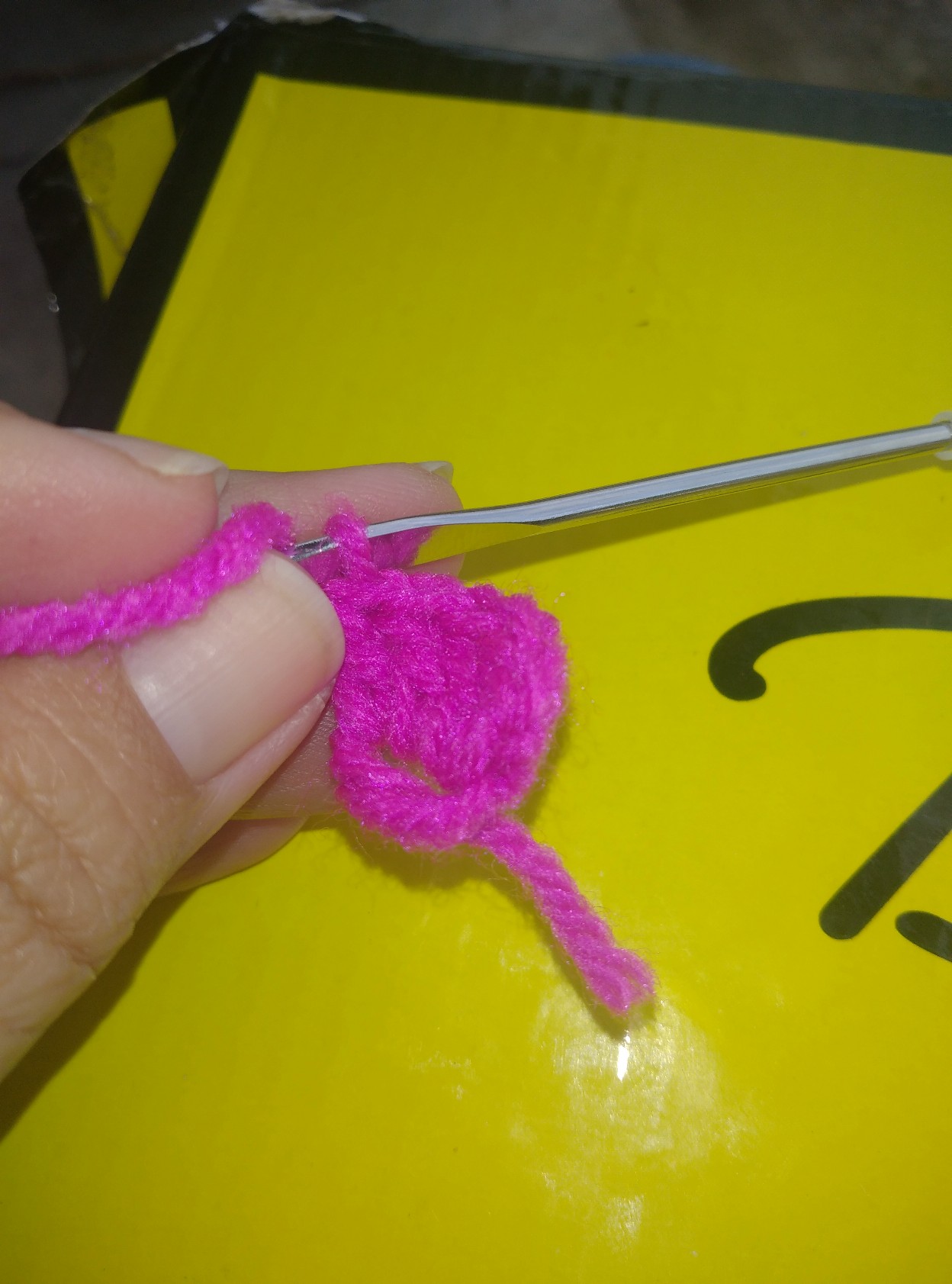 2.) Las siguientes dos vueltas la tejere tratando de dar forma para engorrar y hacer la copa del sombrero.
2.) The next two rounds weave it trying to shape it to make it fat and make the top of the hat.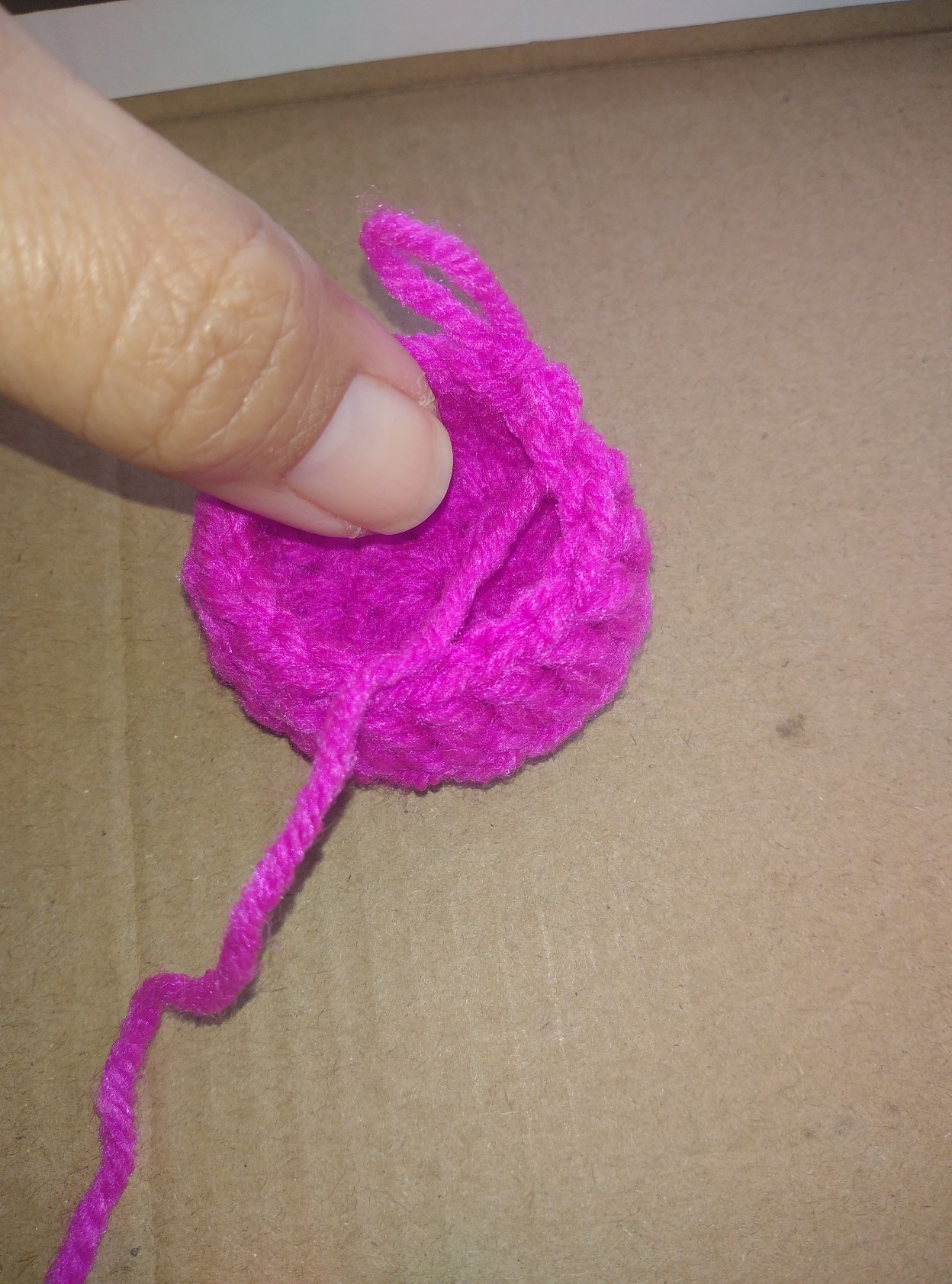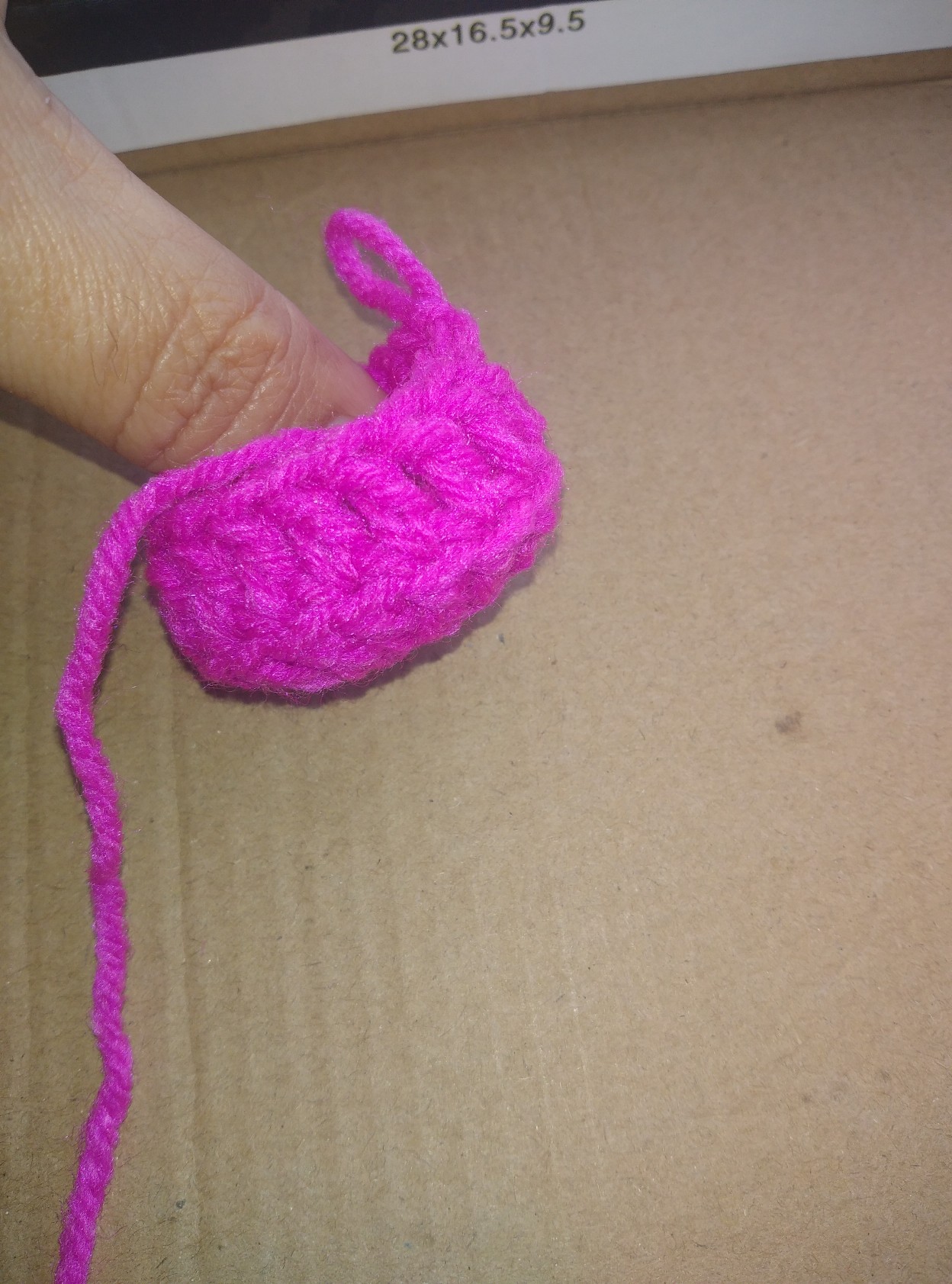 3.) Para esta vuelta tejere todo el alrrededor con puntos baretas y fformas la ala del sombrero repetire esta vuelta y para finalizar tejo con punto medio todo el borde de el sombrero.
3.) For this round, knit all the way around with bareta stitches and shape the brim of the hat. Repeat this round and finally knit the entire edge of the hat with a mid-point.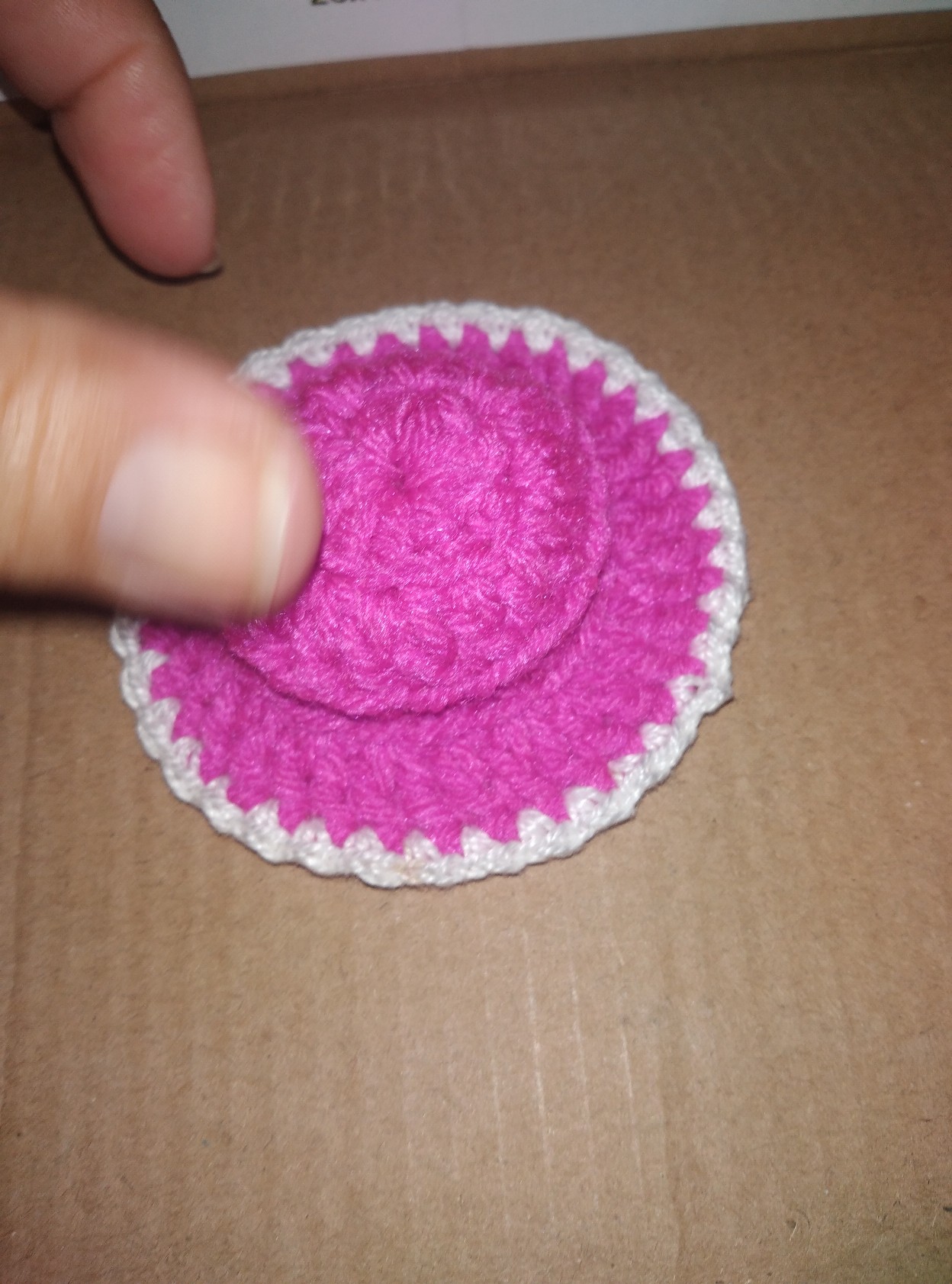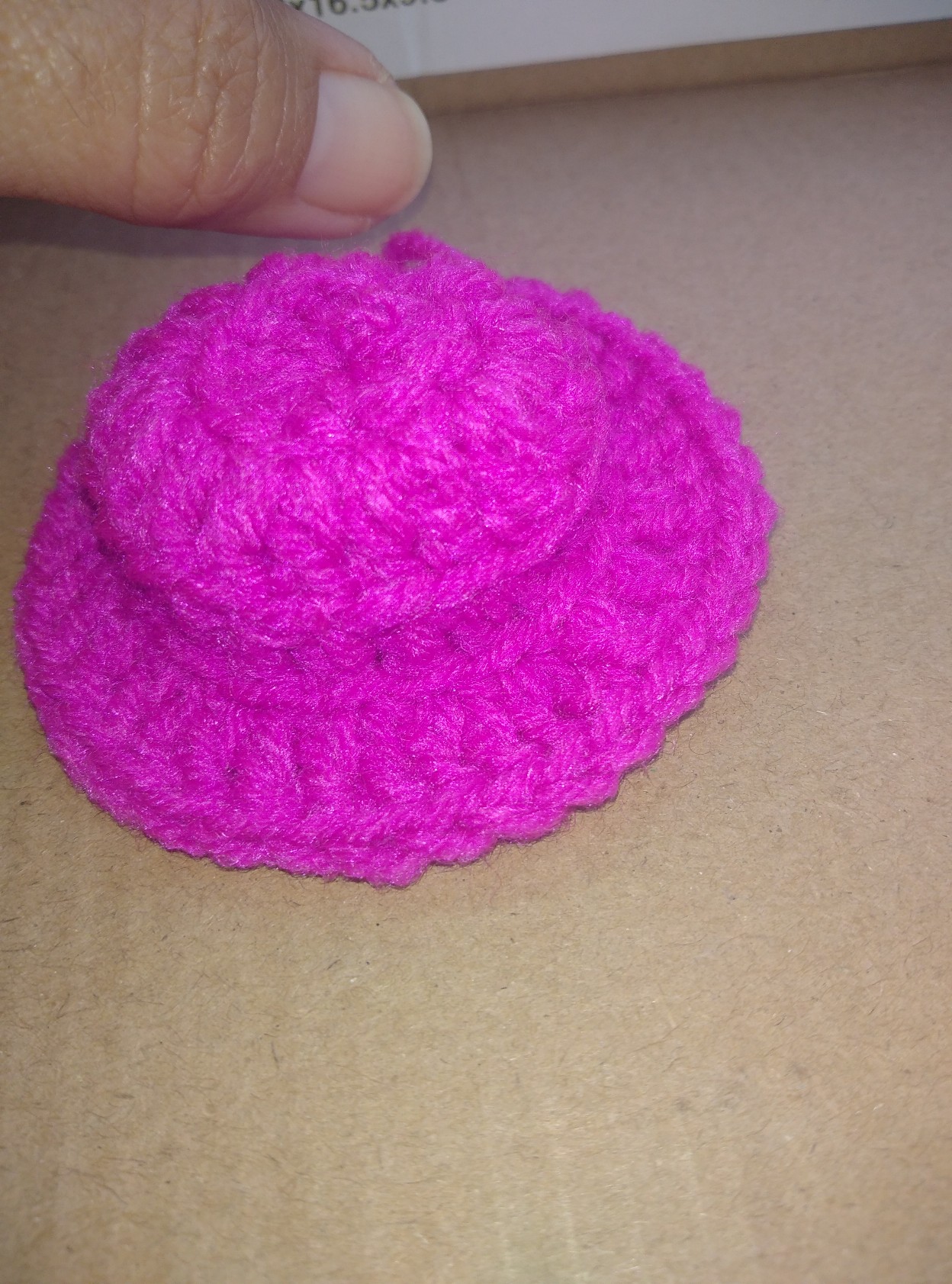 4.) Corto un trozo de cinta y doy puntadas para pegar en todo el alrededor de la copa, corto hilo, armó un lazo y aplico un poco de pegamento para pegar la perlita en medio de el lazo.
4.) I cut a piece of ribbon and stitch to glue all the way around the cup, cut the thread, put together a bow and apply a little glue to stick the pearlite in the middle of the bow.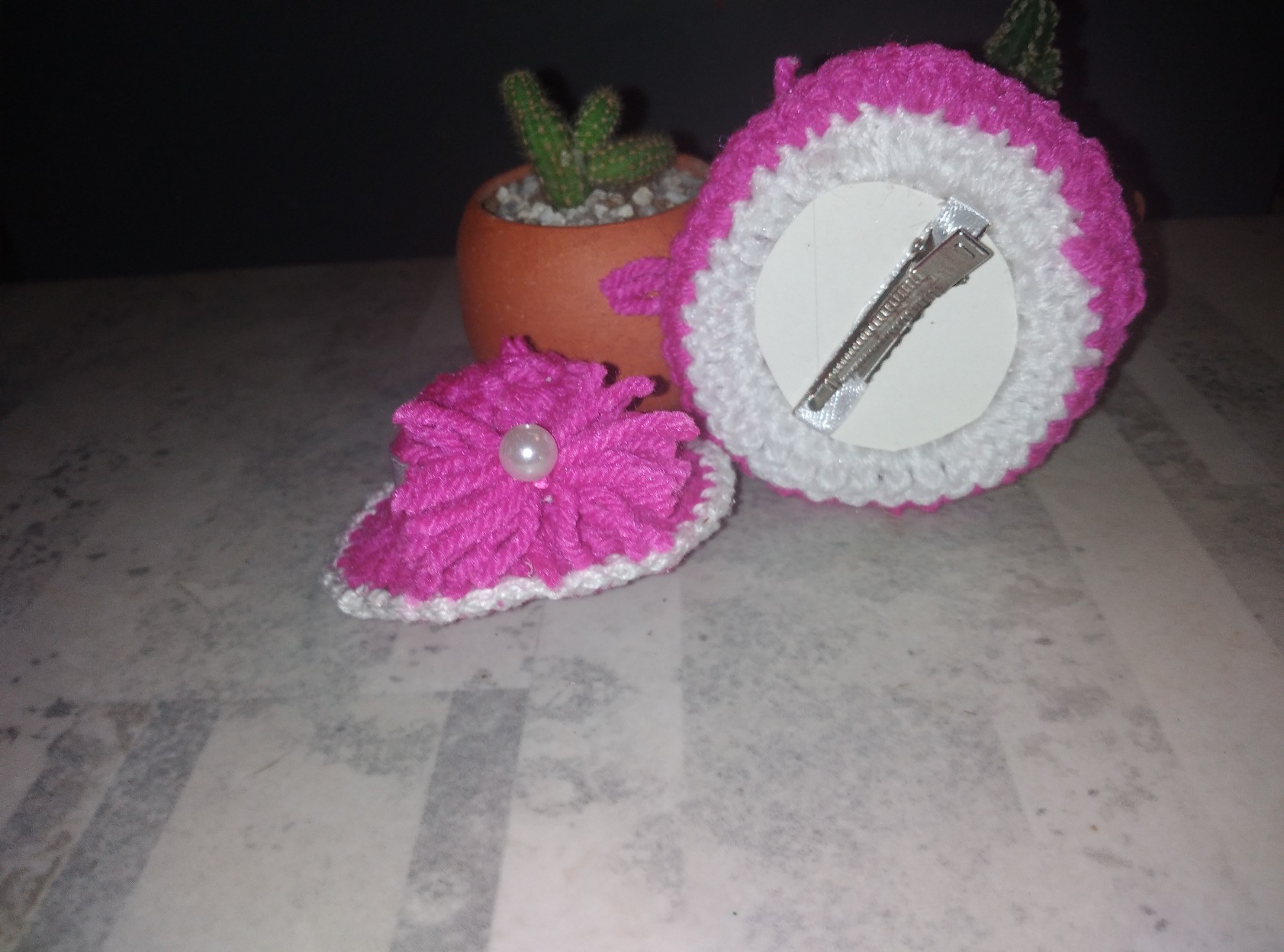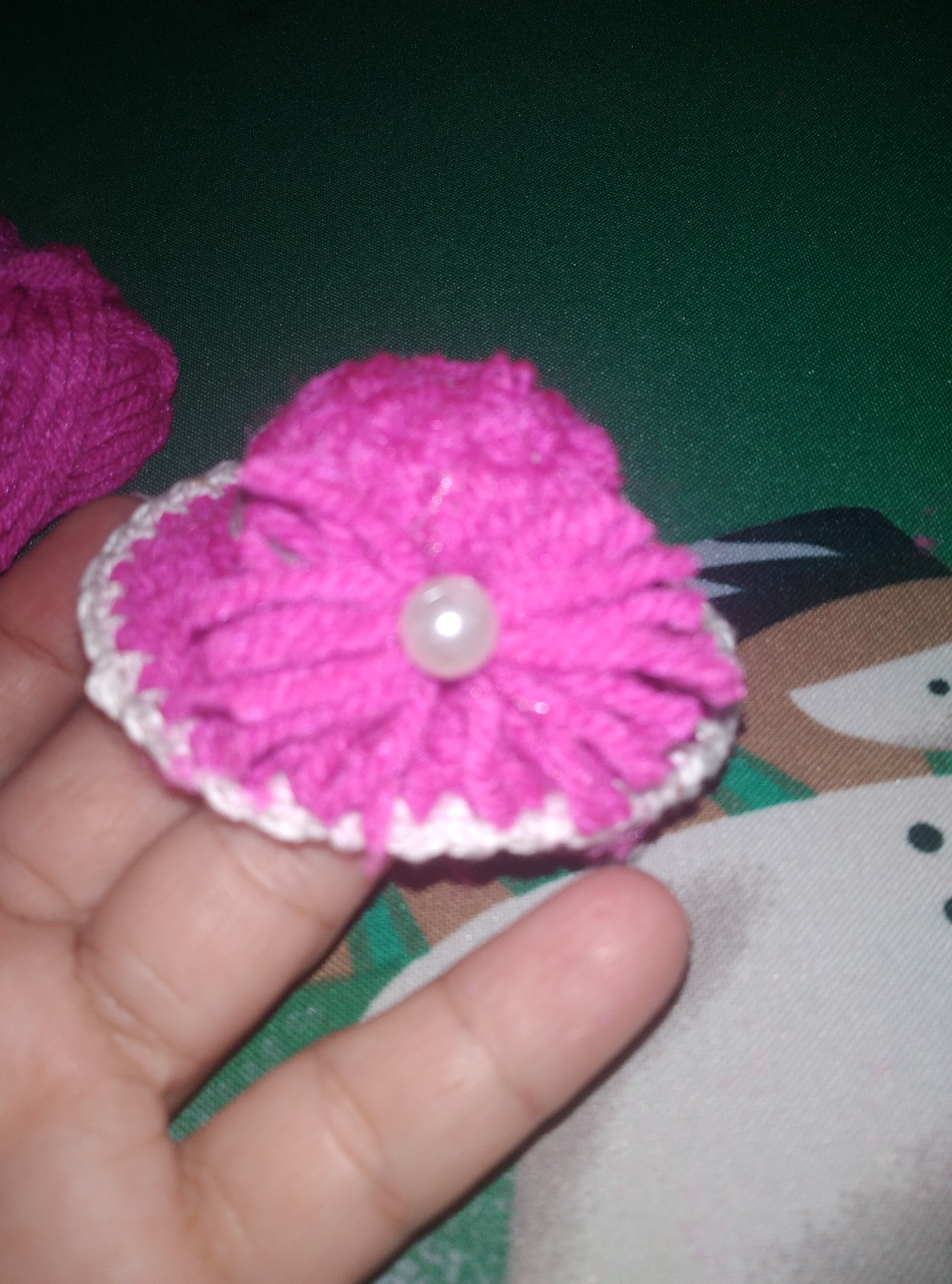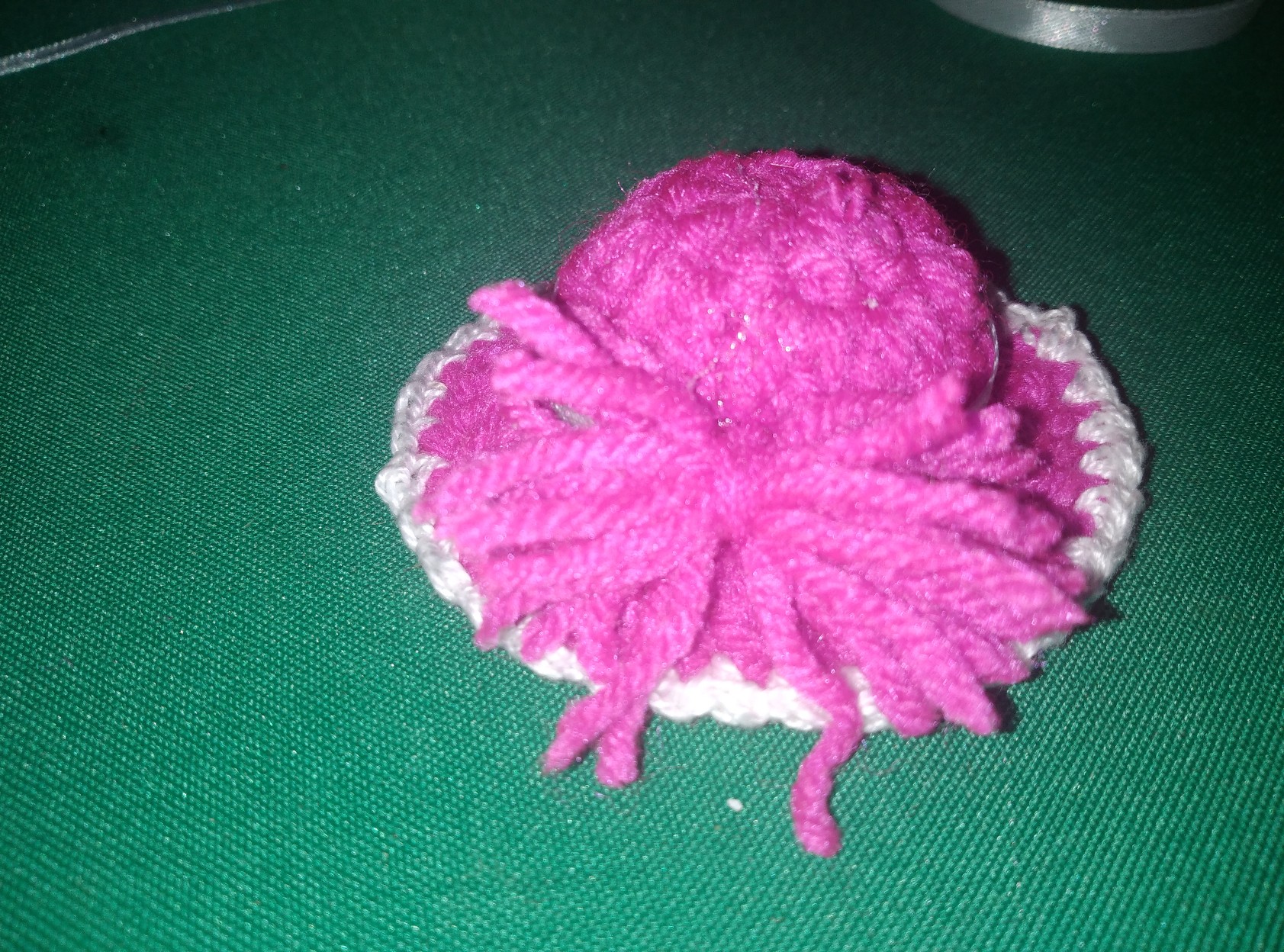 5.) Corto un círculo De cartón pego en el fondo de el sombrero y pego la pinza, antes forrada con cinta.
5.) I cut a circle of cardboard I glued to the bottom of the hat and I glued the clothespin, previously lined with ribbon.
![IMG_20211218_122018_copy_1683x1248.jpg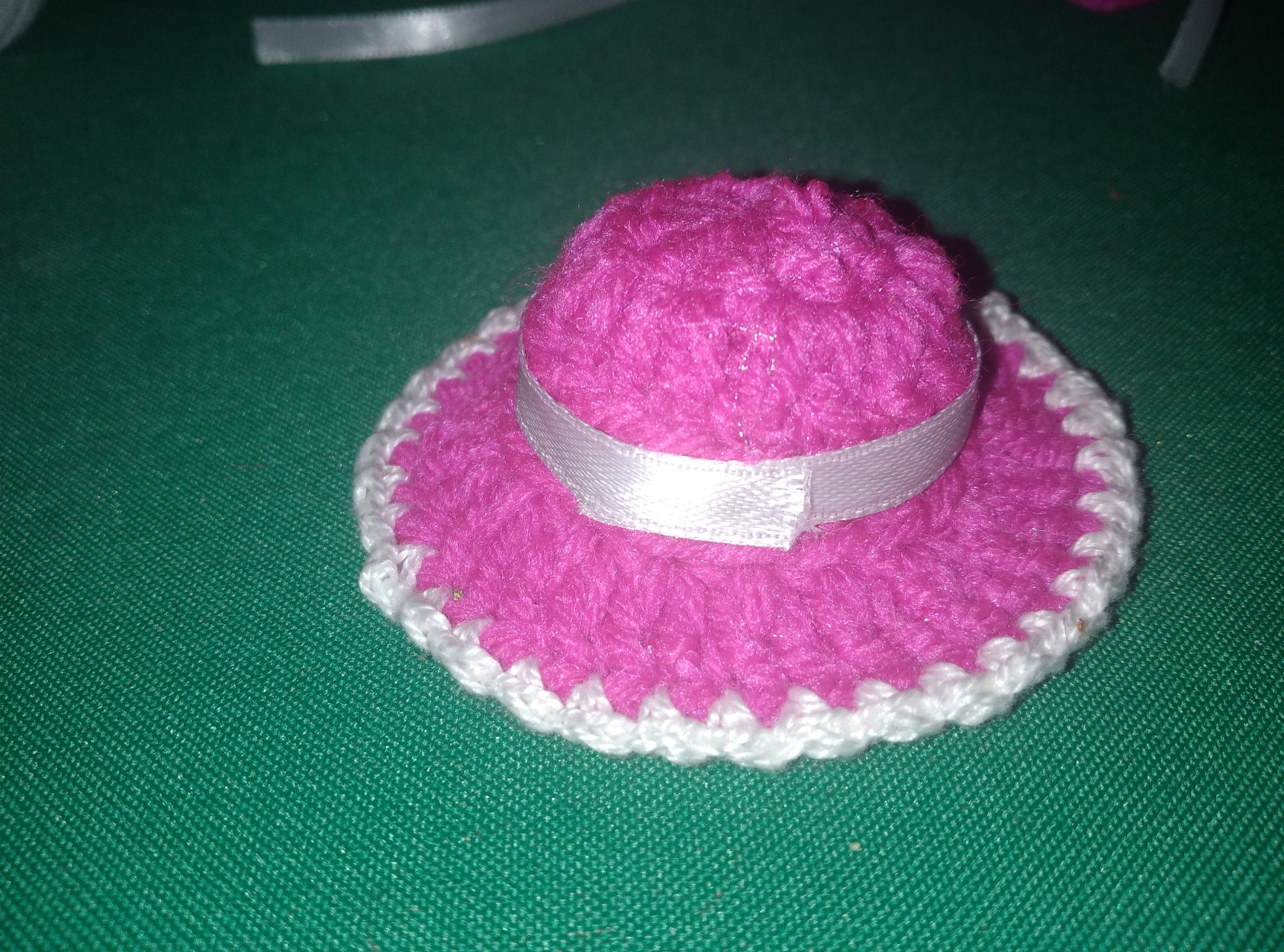 )
Gracias por visitar mí blog hasta pronto.
Thanks for visiting my blog see you soon.
---
---