🎬The Tomorrow War 🍕(Pizza 🍕and Cinema 🎬)
👩‍🔬Looking for solutions👩‍🔬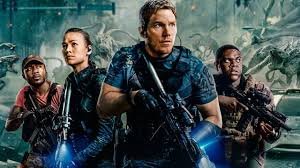 Source
How many movies about the future, black holes, portals and aliens 👽 have you seen?
The big screen 📺 lately has materialized so many stories, that they leave us perplexed 🤪and inotized 😎 with the plot they present to us.
If you are a viewer who loves life, action movies🤺, drama😭, love❤️ and a lot of suspense, I send you a direct invitation to see 👀
The Tomorrow War
| Actors | Characters |
| --- | --- |
| Chris Pratt. | Dan Forester |
| J.K. Simmons | James Forester |
| Yvonne Strahovski | Romeo Command. |
| Betty Gilpin | Emmy Forester |
Production
David Ellison
Dana Goldberg
Don Granger
David S. Goyer
Adam Kolbrenner
Jules Daly
Duration time
Premiere
Although its premiere was scheduled to premiere on December 25, 2020 by Paramount Pictures,
due to the reasons of the pandemic it was postponed to July 2, 2021
In the year 2022: humanity is visited from the future (2051)
by expert scientists👩‍🔬🕵️ and special military forces 👩‍✈️ through a portal they managed to make an appearance and notify 🗣️ the entire population that the future of humanity is being attacked by supernatural forces👻👽 and alien monsters👺 where they are carried over the whole city. That is why they traveled from the future to ask for help and support🤝 and to fight a war that may be difficult to win💪.
They recruit millions of soldiers👮💂, but it has been a failure, that is why they have asked for the support of common society🚶.
Dan Forester🤵. Professor of biology, former green beret💂 and father of a family👨‍👩‍👧 has been selected🤳 to fight and, against his will, he places a bracelet on him, which is monitored and will prevent him from avoiding🏃 the responsibility of fighting🤼.
Although his wife and daughters 👩‍👧 "did not want him to leave, he had no choice but to attend training and preparations to fight for the future of humanity, promising his family that he would return" 👨‍👩‍👧.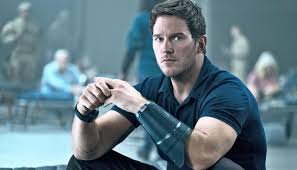 Source
Before having completed the necessary preparations🤺 ", an emergency arises and they must go until 2051. Their landing has been chaotic" where the majority did not resist. "Only one group managed to survive and they will have the task ✍️ to fight with their weapons. And rescue a group of scientists👩‍🔬 who are working 👩‍💻 on an antidote🌡️ to defeat that strong wave of aliens. But everyone is surprised , All died.
And that's where the real action begins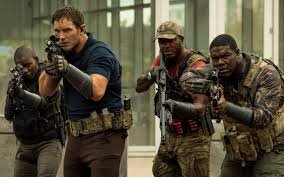 source
To accompany this film, we can choose a succulent Cheese pizza, pepperoni with spicy chorizo ​​partially covered with a piece of semi-melted chocolate, a combination of flavors that leads us to action and family love. in this way it could connect with the plot of the film.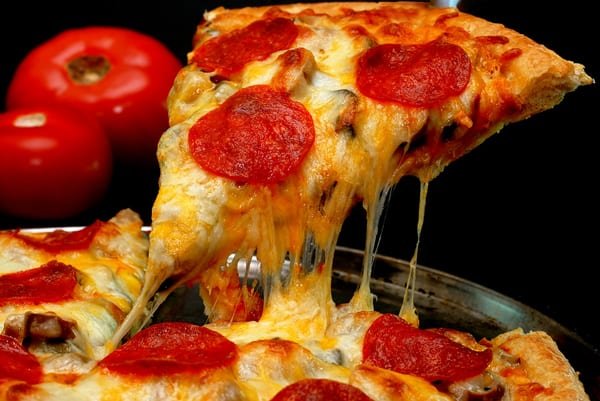 Source
Would you be willing to travel and participate in a future war to save tomorrow for humanity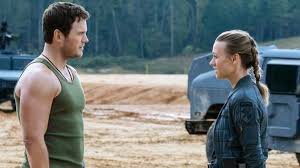 source
This is my entry to the contest: CINE X PIZZA Classic Pairings Competition- $100 USD in prizes! If you are passionate about movies and a pizza lover, do not hesitate to participate
---
---