💏An unconditional love 💏 [Esp-Ing]
💞🤱Daughter of my life👩‍👧💞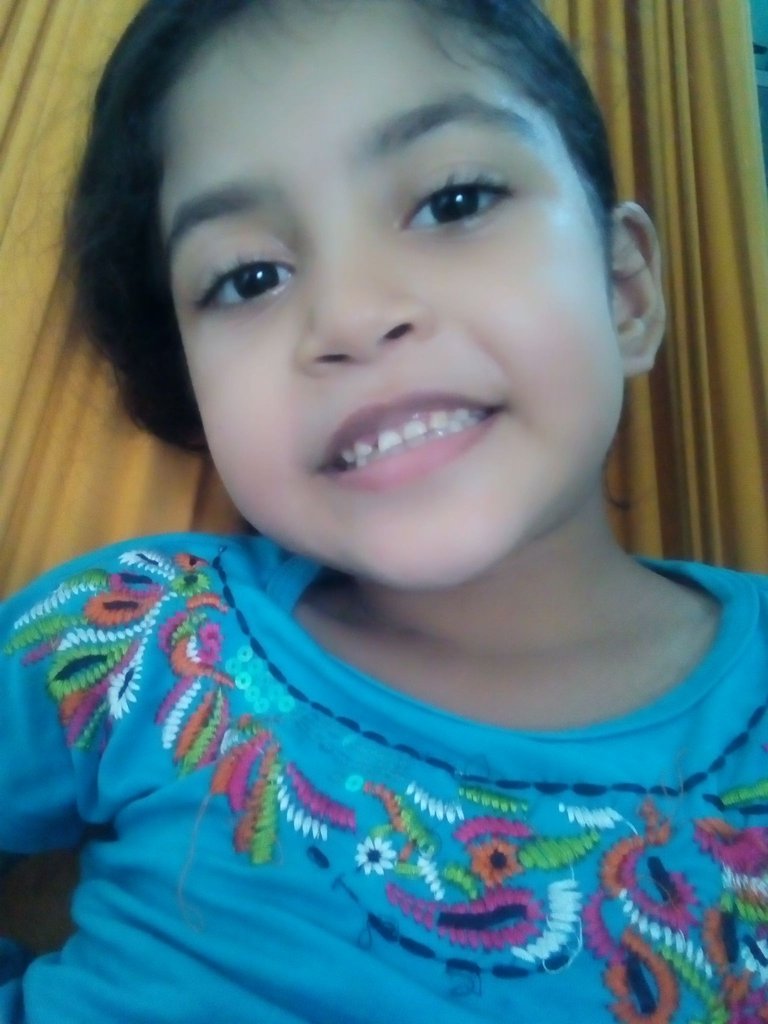 Mi felicidad 💏:
Tiene nombre y apellido✍️, y cuando llegó🤱, cambió mi vida por completo en todos los sentidos. Sin embargo, salí victorioso frente a la adversidad, y mi recompensa es ver esta sonrisa 😁todos los días🌞🌜.
My happiness 💏:
He has a first and last name✍️, and when he arrived🤱, he changed my life completely in every way. However, I was victorious in the face of adversity, and my reward is seeing this smile 😁 every day 🌞🌜.
Puedo caer🤕 y levantarme😍 como todo ser humano pero ella 👸🏻está ahí, ese pequeño rayo de luz🌟, alegría y felicidad💞. Ella es mi despertador 🕡que todas las mañanas visita sutilmente mi habitación 🛌y me susurra al oído, mamá️, ¿estás dormida😴? Y casi me despierto, la abrazo muy fuerte🤗 y le digo buenos días, mi princesa👸🏻.
I can fall🤕 and get up😍 like every human being but she 👸🏻is there, that little ray of light🌟, joy and happiness💞. She is my alarm clock 🕡which every morning subtly visits my room 🛌and whispers in my ear, mom️, are you asleep😴? And I almost woke up, I hug her very tight🤗 and say good morning, my princess👸🏻.
¡Me encanta escucharla decirme! ¡Eres la mejor mamá del mundo❤️❤️! Te amo mami, es realmente emocionante escuchar la sinceridad con la que se expresa, el amor y la pasión con la que lo dice💞.
I love hearing her tell me! You are the best mom in the world❤️❤️! I love you mommy, it is really exciting to hear the sincerity with which she expresses herself, the love and passion with which she says it💞.
Nunca imaginé que ser madre👩‍👧 podría sentirse tan hermoso😍, por supuesto que hay momentos difíciles pero eso se compensa. La felicidad que proviene de tener un ser que te ama incondicionalmente a tu lado es como ninguna otra cosa.
I never imagined that being a mother👩‍👧 could feel so beautiful😍, of course there are difficult moments but that is compensated. The happiness that comes from having a being who loves you unconditionally by your side is like nothing else.
La vida es un poco dura y los niños👩🏻 vienen a traer alegría y color a la familia👨‍👩‍👧, son sinónimo de luz, vida, amor, alegría y armonía. Amemos esos tesoros inocentes y démosles días de alegría👯, siempre están dispuestos a recibir el amor de sus padres😍.
Life is a bit hard and children👩🏻 come to bring joy and color to the family👨‍👩‍👧, they are synonymous with light, life, love, joy and harmony. Let us love those innocent treasures and give them days of joy👯, they are always ready to receive the love of their parents😍.
Estar presente en todos los días de su vida👩‍👧, verla crecer, jugar y verla como la niña de mis ojos me enorgullece, cada día me preocupo por ser la madre que se merece, y darle el amor y el apoyo que necesita. No me cansaré de agradecer a Dios por darme esta bendición🙏
Being present in every day of her life👩‍👧, watching her grow, playing and seeing her as the apple of my eye makes me proud, every day I worry about being the mother she deserves, and giving her the love and support she needs. I will not tire of thanking God for giving me this blessing🙏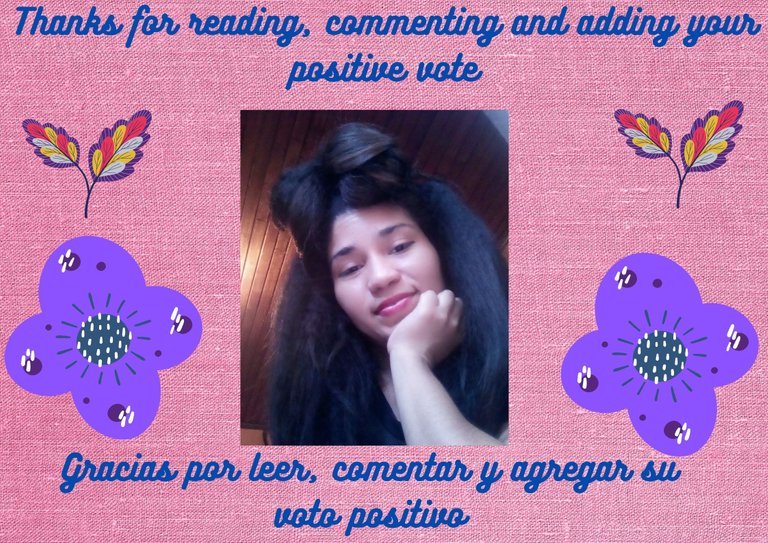 ---
---