[ESP/ENG] Talento y material de sobra para el gran evento/Talent and material to spare for the big event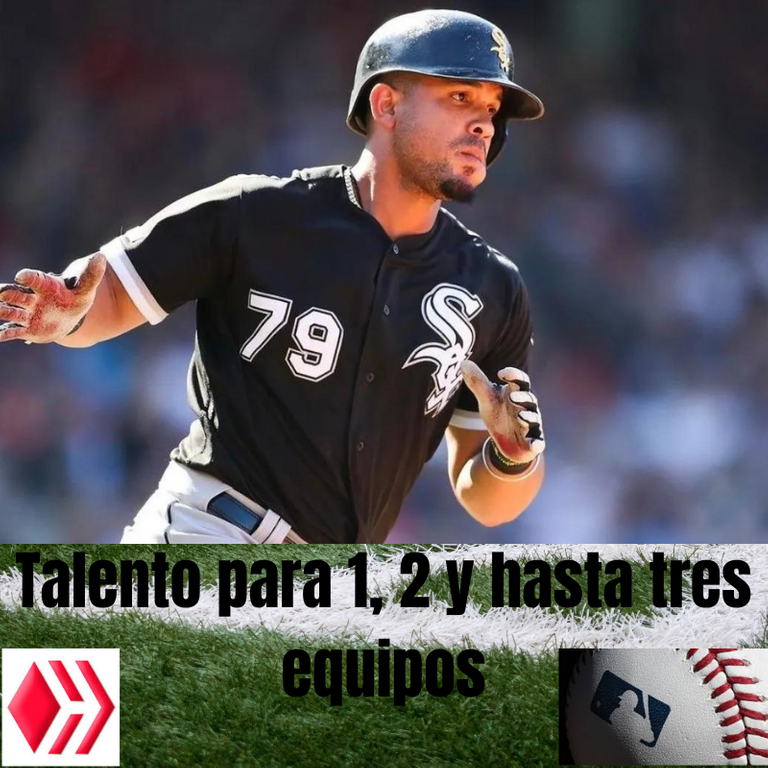 Fuente de la fotografía usada para la elaboración de la portada de esta publicación


El béisbol es tendencia a nivel general por la cercanía del Clásico Mundial de esta especialidad, es un verdadero lujo para quienes seguimos este deporte y lo sentimos en las fibras y células de nuestra sangre, las selecciones que van a participar en dicho evento, estarán plagadas de superestrellas, hasta un país sin muchas tradiciones beisbolísticas como Israel, tendrán una cantidad bastante llamativa de peloteros del sistema de la MLB, y ni hablar de los países de Latinoamérica y Asia, aunque no tenemos los nombres de las selecciones que completaran los grupos de este mundial, que son cuatro, pero seguramente Panamá y Brasil estén presentes.
Mucho se ha escrito sobre el poderío de las selecciones de Republicana Dominicana, Estados Unidos, Puerto Rico, Japón y Venezuela, pero no es justo dejar por fuera de este debate a los Cubanos, Cuba es un país de tradición en cuanto al béisbol, aunque hoy en día no tienen una liga profesional, si exportan talento a ligas otras ligas que si lo son, como por ejemplo, México, ligas independientes y para el lejano Oriente, (Japón), y ni hablar de los peloteros que por distintas razones han decidido abandonar su amada Isla y han terminado jugando en las grandes ligas, hace algunos meses esos peloteros presentes en la MLB, dijeron que querían representar a Cuba.
Pero esa idea no se puede llevar a cabo, ya que cada federación tiene la potestad de armar cada una de las selecciones que representaran a cada Nación, por ende queda sin efecto ese deseo de los peloteros de la gran carpa en representar a la Isla Caribeña, en esta publicación, analizaremos que peloteros podrían estar en un hipotético line up con esas grandes figuras, y créanme, salen hasta dos equipos con todas esas estrellas que hoy en día tienen gran importancia en los Estados Unidos.

Baseball is a general trend due to the proximity of the World Baseball Classic, it is a real luxury for those of us who follow this sport and feel it in the fibers and cells of our blood, the teams that will participate in this event, will be full of superstars, Even a country without many baseball traditions as Israel, will have a fairly striking amount of MLB system players, not to mention the countries of Latin America and Asia, although we do not have the names of the teams that will complete the groups of this world, which are four, but surely Panama and Brazil will be present.  

Much has been written about the power of the teams of the Dominican Republic, United States, Puerto Rico, Japan and Venezuela, but it is not fair to leave out of this debate the Cubans, Cuba is a country of tradition in baseball, although today they do not have a professional league, if they export talent to other leagues that are, For example, Mexico, independent leagues and to the Far East (Japan), not to mention the players who for various reasons have decided to leave their beloved island and have ended up playing in the big leagues, a few months ago those players present in the MLB, said they wanted to represent Cuba.

But that idea can not be carried out, since each federation has the power to assemble each of the selections that will represent each nation, therefore it is without effect that desire of the players of the big top to represent the Caribbean Island, in this publication, we will analyze which players could be in a hypothetical line up with those great figures, and believe me, there are even two teams with all those stars that today are of great importance in the United States.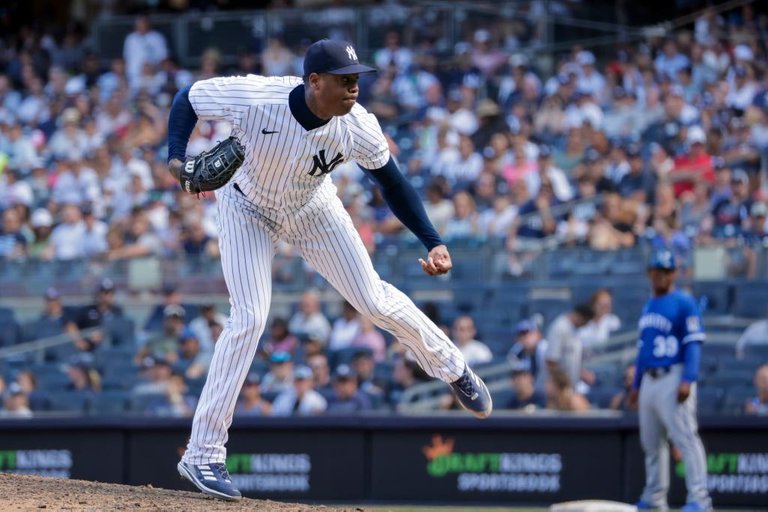 Fuente de la foto, Aroldis Chapman
Vamos a comenzar esta alineación alternativa con la posición 1 del juego, que es nada más y nada menos que el picheo. Como abridor sería genial tener a un zurdo, y hay un cubano con grandes números con los Yankees de New York, se trata de Néstor Cortés, nació 10 de diciembre de 1994, actualmente tiene 27 años, tiene 9 ganados y 4 derrotas, con una buenísima efectividad de 2.68, si vamos a hablar del relevo, tenemos al derecho de los Bravos de Atlanta Raicel Iglesias, en esta temporada ha participado en 53 juegos y tiene 17 salvados y una efectividad de 3.17, y como relativista zurdo tendríamos al lanza llamas, Aroldis Chapmán, quien ha pasado gran parte de la temporada lesionado.
En la receptoría estaría el bateador de ambos lados Yasmani Grandal, quien pertenece a las Medias Blancas de Chicago, en la inicial estaría el también miembro de los White Sox Jose Abreu, quien actualmente está en la pelea para ser líder bate de la liga Americana, Jose Iglesias, mejor conocido como candelita, es un pelotero que está viviendo una campaña de ensueño con Colorado, puede cubrir segunda base y también el campo corto tranquilamente podría ser el primer bate de la selección de Cuba. En tercera base, nadie mejor que Yoan Moncada, es un pelotero de gran defensa y de bateo sólido, que pudiera estar en el centro de la alineación.
Jorge Soler es un pelotero de gran `poder que podría cubrir bien sea el jardín izquierdo o derecho, soler actualmente pertenece a los Miami Marlins, viene de ser más valioso de la serie mundial con el equipo de los Bravos de Atlanta, seria con seguridad el 5 bate detrás de Jose Abreu, Randy Arozarena del equipo de Tampa Bay sería el que cubra el jardín central, tiene la rapidez y el contacto necesario para cubrir dicha posición, mientras que el candidato a más valioso Jordan Álvarez completaría el trío de jardineros, para redondear la ofensiva, el designado seria Yulieski Gurriel, que también puede combinarse con Jose Iglesias para hacer dobles plays al rededor de la segunda base, y en la Reserva tener a Lourdes Gurriel Jr. seria fantástico.

Let's start this alternative lineup with position 1 of the game, which is nothing more and nothing less than the pitching. As a starter it would be great to have a lefty, and there is a Cuban with great numbers with the New York Yankees, he is Néstor Cortés, born December 10, 1994, currently 27 years old, has 9 wins and 4 losses, with a very good effectiveness of 2. 68, if we are going to talk about the reliever, we have the right-hander of the Atlanta Braves Raicel Iglesias, this season he has participated in 53 games and has 17 saves and an effectiveness of 3.17, and as a left-handed reliever we would have the flame thrower, Aroldis Chapman, who has spent much of the season injured.

At catcher would be the two-way hitter Yasmani Grandal, who belongs to the Chicago White Sox, in the initial would be the also member of the White Sox Jose Abreu, who is currently in the fight to be bat leader of the American League, Jose Iglesias, better known as candelita, is a player who is living a dream campaign with Colorado, he can cover second base and also the short field, he could be the first bat of the Cuban team. At third base, nobody better than Yoan Moncada, is a player with great defense and solid batting, who could be in the middle of the lineup.

Jorge Soler is a player of great power who could cover either left or right field, Soler currently belongs to the Miami Marlins, he comes from being the most valuable of the World Series with the Atlanta Braves, he would surely be the 5 bat behind Jose Abreu, Randy Arozarena of the Tampa Bay team would be the one to cover center field, He has the speed and contact needed to cover that position, while the most valuable candidate Jordan Alvarez would complete the trio of outfielders, to round out the offense, the designated hitter would be Yulieski Gurriel, who can also combine with Jose Iglesias to make double plays around second base, and in the Reserve to have Lourdes Gurriel Jr. would be fantastic.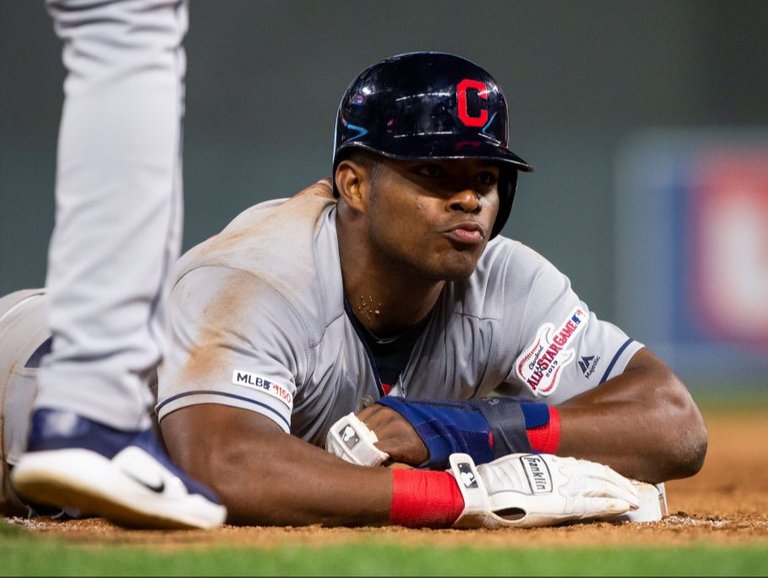 Fuente de la foto, Yasiel Puig
Sin duda alguna la Isla tendría una selección completamente favorita para obtener el título de este Clásico Mundial de Béisbol, hemos construido una poderosa alineación de peloteros, y estamos dejando por fuera a otros buenos peloteros, como es el caso del jardinero de poder Yasiel Puig, que en la actualidad está jugando en Japón, este pelotero viene de jugar la temporada pasada en México, pero esa experiencia no fue del todo positiva, ya con esta sería la segunda campaña fuera del sistema de la MLB, lamentablemente su comportamiento dentro y fuera del campo de juego ha dejado mucho que desear.
Aunque estamos claros, que el line up de Cuba será otro, no cabe duda que estarán luchando cada uno de los juegos en donde estén participando, y tienen mucho chance de estar en la segunda ronda de este evento, sus peloteros son amateur, pero solo en el papel, porque el potencial de cada uno de ellos, es de profesionales, solo toca esperar que comience este campeonato para poder evaluar que tan competitiva será dicho equipo, pues cada vez falta menos para la voz de play ball.

Undoubtedly the Island would have a completely favorite team to win the title of this World Baseball Classic, we have built a powerful lineup of players, and we are leaving out other good players, as is the case of power outfielder Yasiel Puig, who is currently playing in Japan, this player comes from playing last season in Mexico, but that experience was not entirely positive, and with this would be the second campaign outside the MLB system, unfortunately his behavior on and off the field has left much to be desired.

Although we are clear that Cuba's line up will be different, there is no doubt that they will be fighting every game in which they are participating, and they have a good chance to be in the second round of this event, their players are amateur, but only on paper, because the potential of each one of them is professional, we just have to wait for this championship to begin to evaluate how competitive this team will be, because there is less and less time to play ball.


---
---