[ESP/ENG] En la etapa culminante de una gran temporada/At the culmination of a great season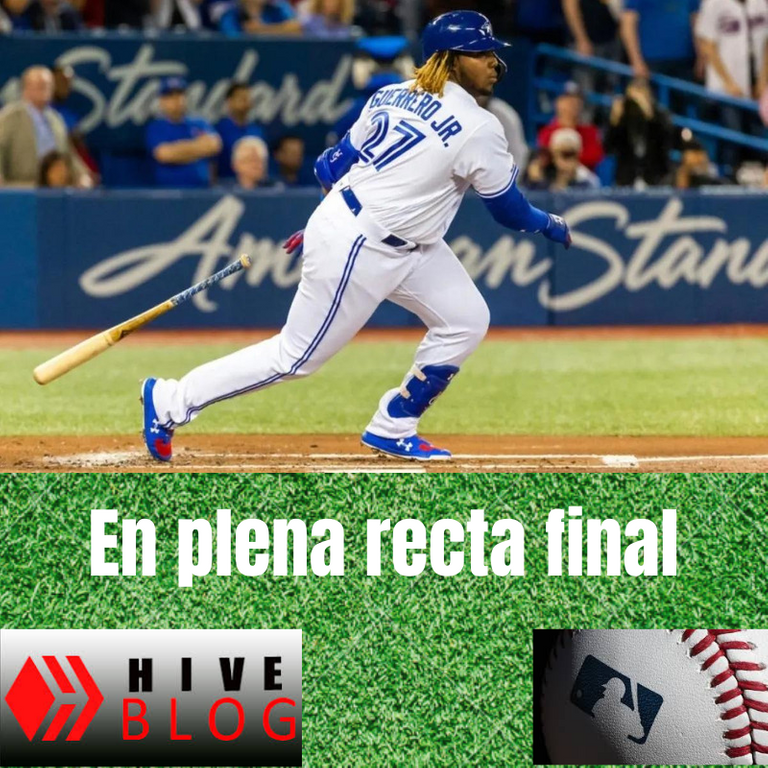 Fuente de la foto usada para elaborar la portada de esta publicación


En lo deportivo, el 2022 nos trae una serie de campeonatos y grandes eventos, incluyendo la copa mundial de fútbol, pero en la actualidad tenemos la ronda eliminatoria del mejor béisbol del mundo, como lo es las grandes ligas, la cual esta es su recta final, a partir de mañana inicia la semana final de esta zafra, de donde saldrán 12 clasificados a la postemporada, seis por cada liga, distribuidos de la siguiente manera: tres campeones divisionales y tres comodines, es decir los tres mejores registros, luego de los tres campeones de división.
Los dos mejores récords de ganados y perdidos por cada liga aseguran su pase directo a la serie divisional, el campeón con peor récord de las tres conferencias se enfrentaría al comodín de peor balance de ganados y perdidos, lo que al día de hoy dejaría a los Astros de Houston y los Yankees de New York como los únicos por la liga Americana con el pase directo a las semis finales o series de división, mientras que los Guardianes de Cleveland jugaría ante los Marineros de Seattle que es el tercer comodín, y la otra seria será la de los Azulejos de Toronto y los Rays de Tampa Bay.
Por su parte, en la liga Nacional los Dodgers de los Ángeles y los Mets de New York ya estarían directo en la otra fase esperando los enfrentamientos entre Cerveceros y los Padres de San Diego, el otro enfrentamiento en donde se verian las caras, sera el protagonizado por los Bravos de Atlanta y la Filis de Filadelfia, una serie a muerte entre los de Acuña Jr y los del Astro Bryce Harper, solo dos equipos de 4 en esas series, tanto en la Nacional, como en la Americana, tendrán acceso directo a las semis finales de cada liga.

In sports, 2022 brings us a series of championships and major events, including the World Cup, but currently we have the elimination round of the best baseball in the world, as is the major leagues, which is in its final stretch, starting tomorrow begins the final week of this season, from which will come 12 qualifiers for the postseason, six for each league, distributed as follows: three divisional champions and three wild cards, that is, the three best records, after the three division champions.

The two best won-lost records for each league secure their direct pass to the divisional series, the champion with the worst record of the three conferences would face the wild card with the worst won-lost balance, As of today, this would leave the Houston Astros and the New York Yankees as the only American League teams with a direct pass to the semifinals or division series, while the Cleveland Rangers would play against the Seattle Mariners, which is the third wild card, and the other would be the Toronto Blue Jays and the Tampa Bay Rays.

Meanwhile, in the National League, the Los Angeles Dodgers and the New York Mets would already be directly in the other phase waiting for the clashes between the Brewers and the San Diego Padres, the other confrontation where they would see the faces, will be the one between the Atlanta Braves and the Philadelphia Phillies, a series to death between Acuña Jr. and the Astro Bryce Harper, only two teams of 4 in these series, both in the National League and in the American League, will have direct access to the final semis of each league.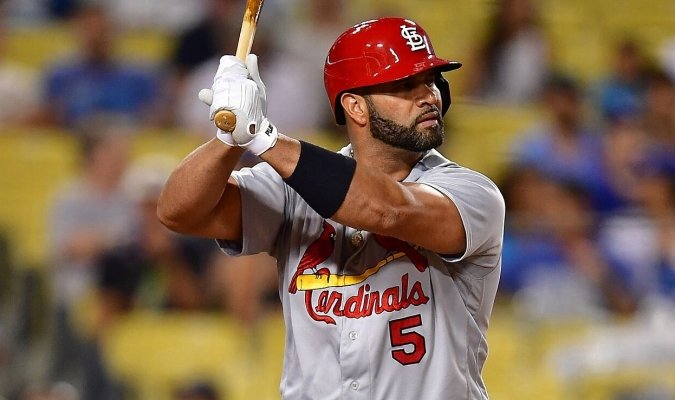 Fuente de la foto,Albert Pujols
La campaña del presente año, nos ha deparado un sin fin de sorpresas y muy agradables. De eso no hay dudas, se hicieron anuncios de retiros como peloteros activos de varios jugadores de renombre, como es el caso de Yadier Molina y de Albert Pujols, ambos peloteros perteneciente al equipo de los Cardenales de San Luis, conjunto que vio dar lo mejor de cada uno de ellos y que sin duda brillaron y abrieron su camino al salón de la fama en esta hermosa ciudad de los Estados Unidos de América.
Nadie le paso por la mente que Pujols, conectaría los 20 jonrones que le hacían falta para llegar a la cifra redonda de los 700 batazos de vuelta completa de por vida en su exitosa carrera, pero es que desde el mes de agosto el oriundo de la República Dominicana encendió los motores y lleva 15 home runs, con un ritmo que solo se le veía hace unos 8 años atrás cuando aún era un pelotero de todos los días, es que para nadie es un secreto que los Cardenales le dieron un contrato, solo para que realizara su despedida, y para que jugara de manera esporádica, pero el pelotero con su bate se encargó de abrirse paso en un equipo que será el campeón de la división central de la liga Nacional.
Los Dodgers fueron los testigos y a su vez víctimas del estacazo de este gran bateador, pues la noche del viernes dicho jugador bateo el 699 y en el tercer episodio y una entrada más tarde conecto el 700, no es fácil dar 700 sencillos en grandes ligas y mucho menos dar esa cantidad de jonrones, solo 4 peloteros están en ese selecto club de los 700, Barry Bonds (762) líder de todos los tiempos, Hank Aaron (755), es el segundo en esta lista, como tercero está una verdadera leyenda, Babe Ruth (714) y ahora entra a este excelente grupo, Albert Pujols.
This year's campaign has brought us an endless number of pleasant surprises. There is no doubt about it, announcements of retirements as active players of several renowned players were made, as is the case of Yadier Molina and Albert Pujols, both players belonging to the St. Louis Cardinals, a team that saw the best of each of them and that undoubtedly shined and opened their way to the hall of fame in this beautiful city of the United States of America.

No one ever thought that Pujols would hit the 20 home runs he needed to reach the round number of 700 round-trippers in his successful career, but since August, the native of the Dominican Republic has started his engines and has hit 15 home runs, With a pace that was only seen about 8 years ago when he was still an everyday player, it is no secret that the Cardinals gave him a contract, just to make his farewell, and to play sporadically, but the player with his bat was responsible for making his way in a team that will be the champion of the central division of the National League. 

The Dodgers were the witnesses and at the same time victims of this great hitter, because on Friday night he hit 699 and in the third episode and one inning later he hit 700, it is not easy to hit 700 singles in the big leagues and much less to hit that number of home runs, Only 4 players are in this select club of the 700, Barry Bonds (762) leader of all time, Hank Aaron (755), is the second in this list, as third is a true legend, Babe Ruth (714) and now enters this excellent group, Albert Pujols.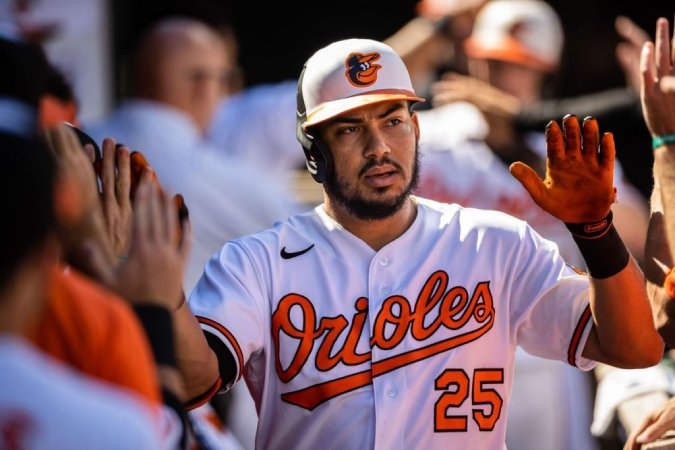 Fuente de la foto, Santader
Así como hemos visto a lo largo de esta temporada logros individuales, también tenemos que reconocer y darle méritos a los logros en conjunto, como es el caso de los Orioles de Baltimore, un equipo que venía de campañas espantosas, para muchos especialistas y hasta para mí, esta novena estaba para perder 100 o más juegos, y la sorpresa que nos llevamos es que lucharon por un puesto de comodín hasta el final, tanto es así, que al día de hoy domingo aún tienen una leve esperanza de estar en las series por el comodín del joven circuito, es decir la liga Americana, figuras como Anthony Santander le han dado una nueva cara a este equipo. Seguramente en futuras temporadas y con más experiencia van a estar entre los contenedores de las grandes ligas.
Just as we have seen throughout this season individual achievements, we must also recognize and give merit to the achievements as a whole, as is the case of the Baltimore Orioles, a team that came from dreadful campaigns, for many specialists and even for me, this ninth was to lose 100 or more games, and the surprise we got is that they fought for a wild card spot until the end, so much so, that as of today, Sunday, they still have a slight hope of being in the series for the wild card of the young circuit, that is the American League, figures like Anthony Santander have given a new face to this team. Surely in future seasons and with more experience they will be among the containers of the big leagues.


---
---