Hive Open Mic Semana 147 | A Grateful Heart | It's A Beutiful Day Violin & Cuatro Cover 🎻🎶
---
Compañeros de Open Mic y de todo Hive Blog, Gracias por estar en este post una semana más dónde podemos compartir.
Fellow Open Mic and all of Hive Blog, Thank you for being in this post for another week where we can share.
Esta semana recibí una noticia inesperada al enterarme del fallecimiento de algunas personas que llevaba en mi corazón con peculiar cariño. Uno de ellos, mi profesor de inglés del bachillerato, mi amigo, compañero de canciones, un hombre apasionado por la vida y por cumplir cada uno de sus objetivos. Con menos de 30 años tuvo que partir de esta tierra.
This week I received unexpected news when I learned of the passing of some people that I carried in my heart with special affection. One of them, my high school English teacher, my friend, my song partner, a man passionate about life and to fulfill each of his goals. With less than 30 years old he had to leave this land.
Pero agradezco infinitamente a @hopestylist por haber escogido un tema tan idóneo para tantas situaciones que nos continúan sacudiendo en la comunidad, cada uno tiene algún pesar y algún dolor. Pero es importante recordar aún en estos momentos que con todas las dificultades debemos tener un corazón agradecido.
But I am infinitely grateful to @hopestylist for having chosen such a suitable theme for so many situations that continue to shake us in the community, everyone has some regret and some pain. But it is important to remember even in these moments that with all the hardships we must have a grateful heart.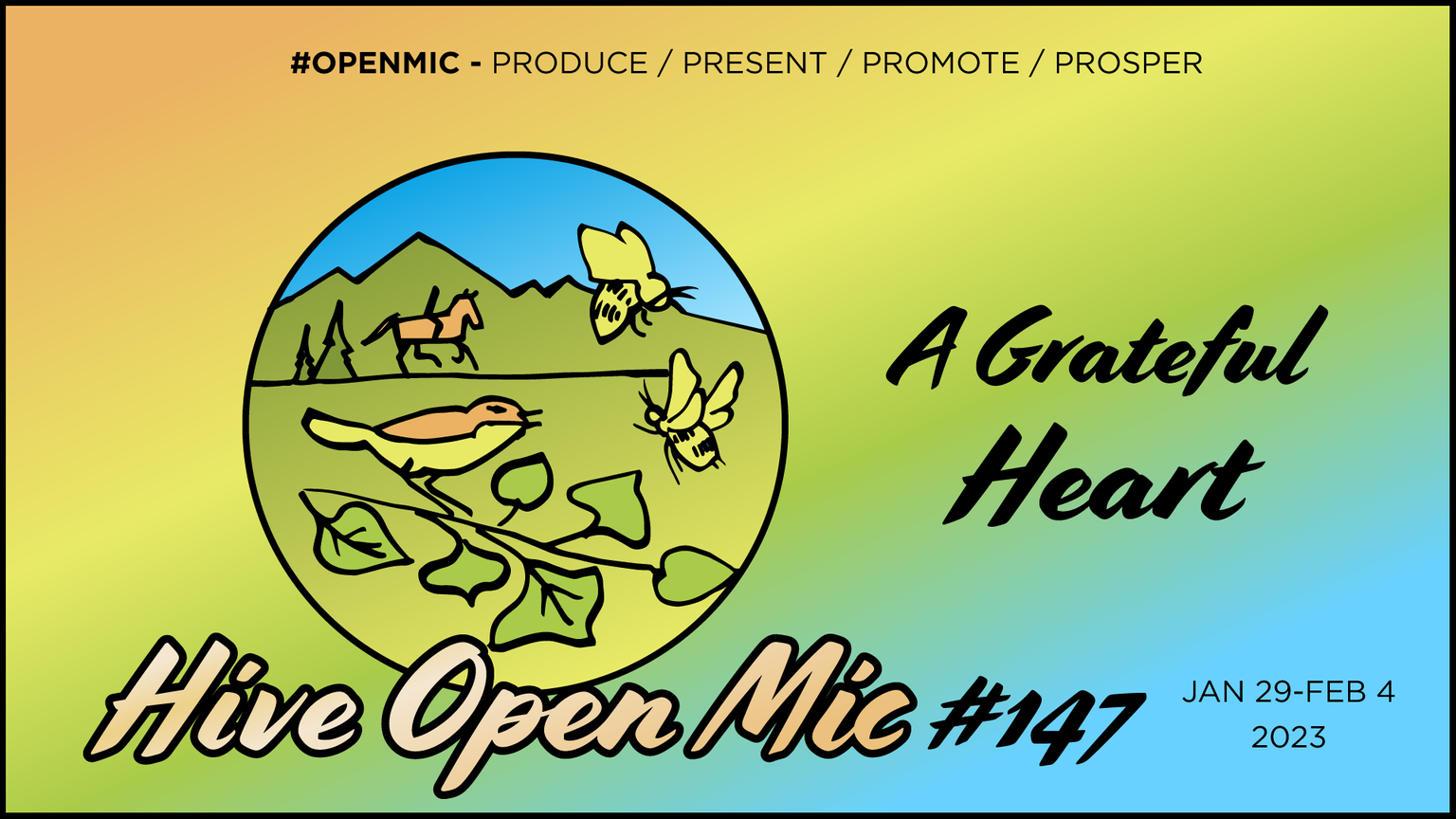 A Grateful Heart fue un tema que me dejó pensando en la canción correcta durante casi dos semanas y fue donde recordé un vídeo de un pequeño cantando una canción titulada It's A Beutiful Day donde relata motivos para agradecerle a Dios por lo que nos da. Fue entonces cuando decidí cuál sería la canción que les traería está semana con Violín y Cuatro Popular Venezolano!
A Grateful Heart was a theme that left me thinking about the right song for almost two weeks and it was where I remembered a video of a little boy singing a song titled It's A Beutiful Day where he relates reasons to thank God for what He gives us. That's when I decided which song I would bring you this week with Violin and Venezuelan Popular Cuatro!
Espero que lo disfruten
I hope you enjoy it
Letra/Lyrics
Nunca quiero actuar, demasiado alto y poderoso
Porque mañana puedo caerme de frente
Así que en todo, Señor, te doy alabanza
Y eso pone una sonrisa en mi cara
Señor, te doy gracias por la luz del sol
Gracias por la lluvia
Gracias por la alegría
Gracias por el dolor
Es un hermoso día, hermoso día
Es un hermoso día
/
Don't ever wanna act too high and mighty
'Cause tomorrow I can fall down on my face
So in everything, Lord, I give You praise
And that puts a smile on my face
Lord, I thank You for sunshine
Thank You for rain
Thank You for joy
Thank You for pain
It's a beautiful day, beautiful day
It's a beautiful day
---
▶️ 3Speak
---
---