Hive Open Mic Week 114-Semana 114 | More Than Words / Más Que Palabras | Vas A Quedarte

Hola qué tal mis queridísimos amigos de Hive Open Mic!
Hello my dearest friends of Hive Open Mic!
Gracias por haber venido de nuevo a este post.
Esta semana tiene un tema muy bonito que es More Than Words. Gracias a
@davidbolu34
por escoger este tema genial.
Debo contarles que esta semana dudé muchísimo de grabar y de qué grabar. Pero al final me decidí por una canción realmente hermosa.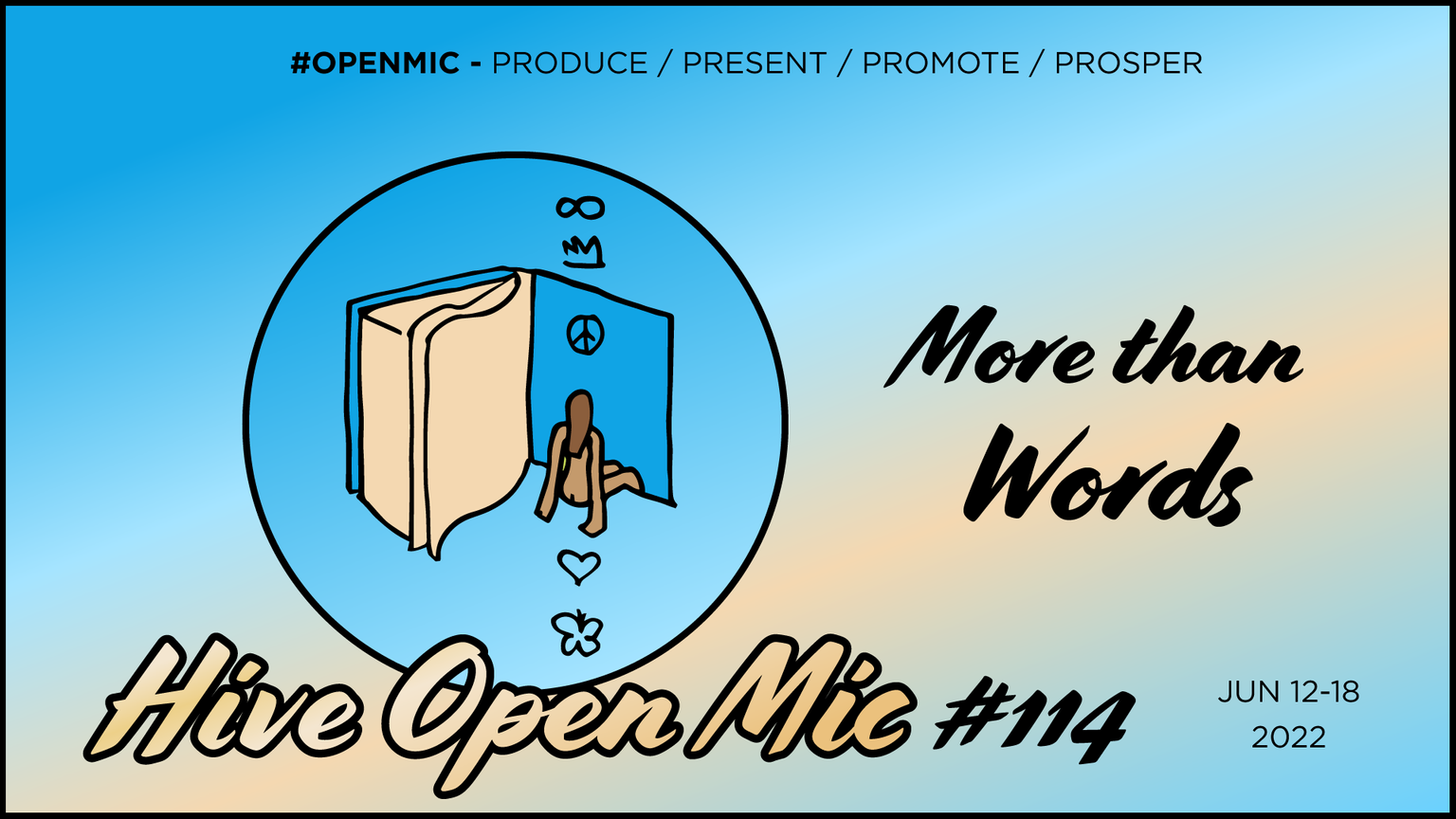 Debo confesarles que no fue sencillo, detrás de este video y de muchos más hay personas apoyándome del modo en que pueden hacerlo. Unos me asesoran vocalmente, otros me dan ánimos, otros me ayudan a sentir seguridad y es algo que agradezco enormemente. Y agradezco también a ustedes por tomarse el tiempo de apreciar cada detalle siempre.
Vas A Quedarte es la pieza que quise mostrarles en esta ocasión. Originalmente es interpretada por Aitana, una cantante española contemporánea con una tesitura extraordinaria, sinceramente considero que muchísimas de sus canciones tienen una gran exigencia vocal que ella cubre de manera casi natural.
Sobre la pieza, la considero una declaración, un juramento y Más Que Palabras algo en lo que se está trabajando para arreglar. Esta canción me encanta porque se trata de alguien que reconocer sus errores y quiere corregirlos, quiere ser mejor y admitir sus sentimientos, sentimientos que por no revelar a tiempo alejaron a una persona que ella se promete a sí misma ir a buscar y hacer incluso más de lo que ha podido hacer hasta el momento.
Por eso elegí esta canción, espero que me den su opinión sobre ella.
Como siempre grabé con un teléfono Alcatel y editando con un ZTE Blade A3 en KineMaster.
Espero que todos tengan una hermosa semana y que la armonía de la música nos siga uniendo.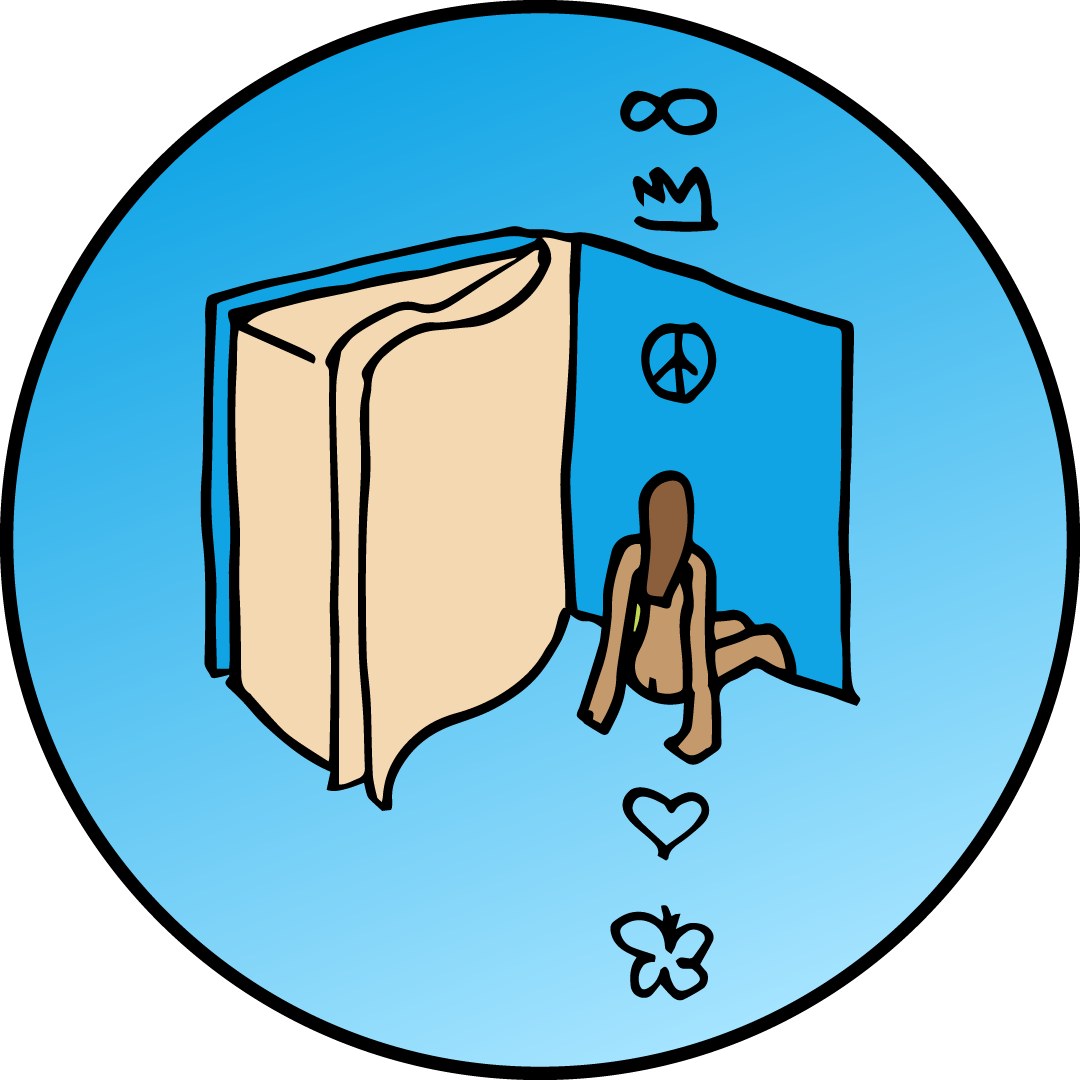 Thank you for coming back to this post.
This week has a very nice theme which is More Than Words. Thanks to
@davidbolu34
for choosing this great theme.
I must tell you that this week I hesitated a lot to record and what to record. But in the end I decided for a really beautiful song.
I must confess that it was not easy, behind this video and many more there are people supporting me the way they can. Some advise me vocally, others give me encouragement, others help me to feel confident and that is something I am very grateful for. And I also thank you for always taking the time to appreciate every detail.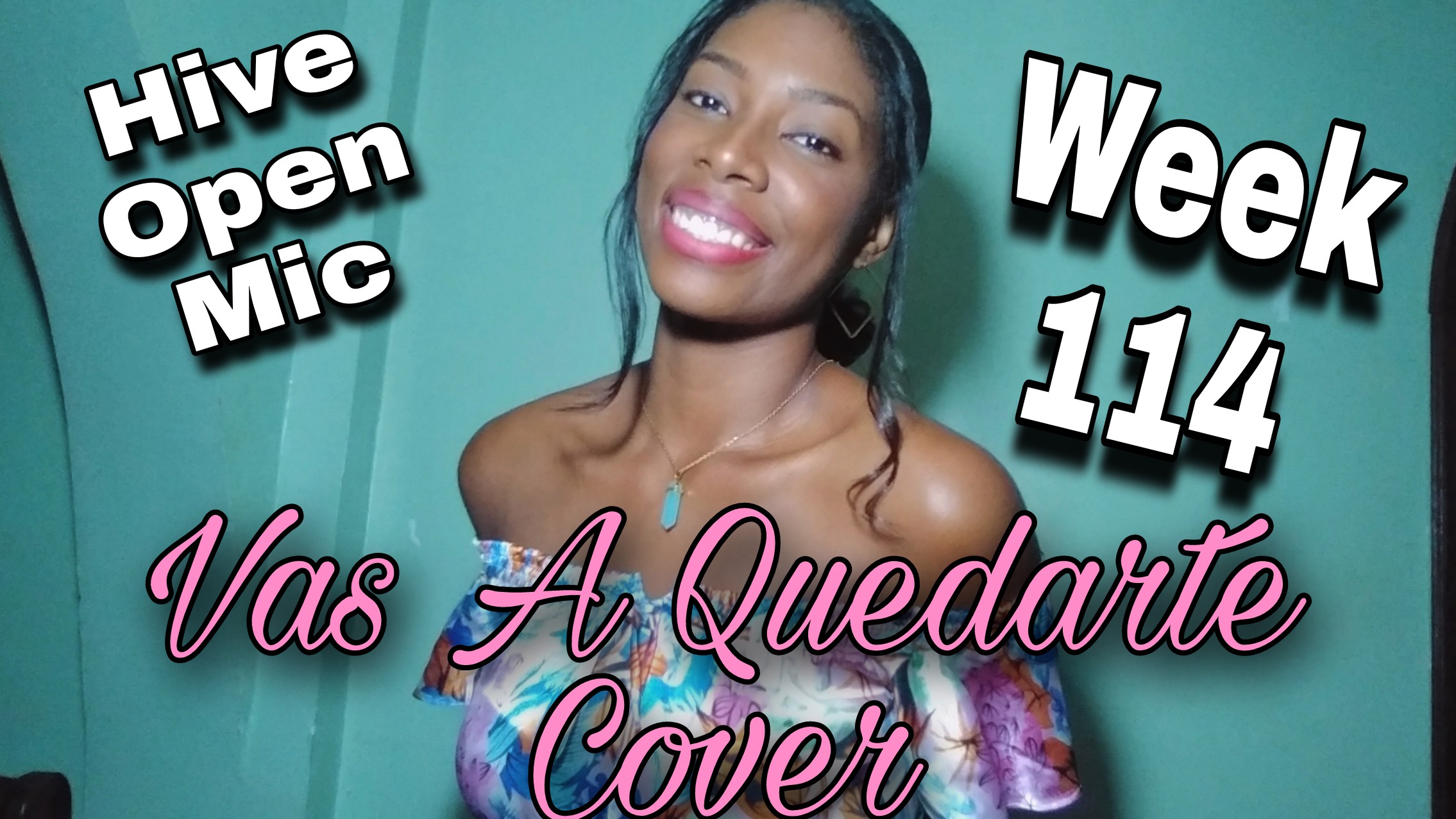 Vas A Quedarte is the piece I wanted to show you on this occasion. It is originally interpreted by Aitana, a contemporary Spanish singer with an extraordinary tessitura, I sincerely consider that many of her songs have a great vocal demand that she covers in an almost natural way.
About the piece, I consider it a statement, an oath and Más Que Palabras something that is being worked on to fix. I love this song because it is about someone who recognizes her mistakes and wants to correct them, she wants to be better and admit her feelings, feelings that by not revealing in time drove away a person that she promises herself to go after and do even more than she has been able to do so far.
That's why I chose this song, I hope you will give me your opinion about it.
As always I recorded with an Alcatel phone and editing with a ZTE Blade A3 in KineMaster.
I hope you all have a beautiful week and that the harmony of music continues to unite us.
Regards-Saludos
💬Let's read each other down here....
💬Nos leemos aquí abajo...
Letra/lyrics
Yo sé que fue por mí que acabó esta historia
Y queda en manos de mi memoria
Que por las noches te pueda ver
¿Por qué nunca admití estar enamorada?
Siempre lo supe y no dije nada
Mi corazón se quiso esconder
Dirá la gente que yo estoy loca
Si yo estoy loca es porque andas en mi cabeza
Quise obligarme a olvidar tu boca
Y ahora mi boca dirá que si tú regresas
Vas a quedarte
Porque te juro que esta vez voy a cuidarte
A nuestra historia le hace falta una segunda parte
Aunque nos digan que eso nunca sale bien
Vas a quedarte
Yo haré de todo por volver a enamorarte
Yo tengo miedo porque nunca pude reemplazarte
Y si lo intentas te prometo que esta vez
Vas a quedarte
Yo que me acostumbré a estar arrepentida
Sigo esperando a que llegue el día
En el que decidas volverme a ver
¿Por qué nunca admití estar enamorada?
Siempre lo supe y no dije nada
Quise gritarlo y no dije nada
Dirá la gente que yo estoy loca
Si yo estoy loca es porque andas en mi cabeza
Quise obligarme a olvidar tu boca
Y ahora mi boca dirá que si tú regresas
Vas a quedarte
Porque te juro que esta vez voy a cuidarte
A nuestra historia le hace falta una segunda parte
Aunque nos digan que eso nunca sale bien
Vas a quedarte
Yo haré de todo por volver a enamorarte
Yo tengo miedo porque nunca pude reemplazarte
Y si lo intentas te prometo que esta vez
Vas a quedarte
Porque aunque sé que te perdí, yo iré a buscarte
Y sé que no podré dormir hasta encontrarte
Le prometí a mi corazón volverte a ver
Vas a quedarte
Y haré de todo por volver a enamorarte
Yo tengo miedo porque nunca pude reemplazarte (no, oh)
Y si lo intentas te prometo que esta vez
Vas a quedarte
Vas a quedarte
I know that it was because of me that this story ended
And it remains in the hands of my memory
That at night I can see you
Why did I never admit to being in love?
I always knew and I never said anything
My heart wanted to hide
People will say that I'm crazy
If I'm crazy it's because you're in my head
I wanted to force myself to forget your mouth
And now my mouth will say that if you come back
You're gonna stay
Because I swear this time I'm gonna take care of you
Our story needs a second part
Even though they tell us that it never works out
You're gonna stay
I'll do anything to make you fall in love again
I'm afraid because I could never replace you
And if you try I promise you that this time
You're gonna stay
I who got used to being sorry
I'm still waiting for the day to come
When you decide to see me again
Why didn't I ever admit to being in love?
I always knew and said nothing
I wanted to shout it out and I said nothing
People will say that I'm crazy
If I'm crazy it's because you're in my head
I wanted to force myself to forget your mouth
And now my mouth will say that if you come back
You're gonna stay
Because I swear this time I'm gonna take care of you
Our story needs a second part
Even though they tell us that it never works out
You're gonna stay
I'll do anything to make you fall in love again
I'm afraid because I could never replace you
And if you try I promise you that this time
You're gonna stay
Cause even though I know I lost you, I'll go looking for you
And I know I won't be able to sleep until I find you
I promised my heart I'd see you again
You're gonna stay
And I'll do anything to make you fall in love again
I'm afraid because I could never replace you (no, oh)
And if you try I promise you that this time
You're gonna stay
You're gonna stay
---
---