Burgruine El Castillo / Ruined Castle El Castillo [DE/EN]

Hallo zusammen,
dies ist heute mein erster Beitrag unter #wednesdaywalk :)
Ich finde die Idee toll, auf diese Weise an den Spaziergängen von Menschen an vielen verschiedenen Orten teilhaben zu können!
Hello everyone,
this is my first post today under #wednesdaywalk :)
I love the idea of being able to share people's walks in many different places this way!
Ich habe schon einige Eurer Spaziergänge mitverfolg, und heute nehme ich Euch mit zu meinem #wednesdaywalk!
Da wir in eine benachbarte Stadt zum Kinderarzt mussten, um ein Rezept abzuholen, haben wir dieses mit einem Spaziergang rund um die Vlothoer Burg verbunden.
Tatsächlich handelt es sich um eine Burgruine. Von der Burg, die um 1250 erbaut wurde sind nur noch ein paar Mauern,ein Wachturmrelikt und ein Brunnen vorhanden.
Mit der Vlothoer Burgruine verbinden mich viele Kindheitserinnerungen. Viele Spaziergänge, einige Veranstaltungen sowie meine Klassenfahrt in der 4. Klasse habe ich dort erlebt.
I have already followed some of your walks, and today I take you with me to my #wednesdaywalk!
Since we had to go to a neighboring town to the pediatrician to pick up a prescription, we combined this with a walk around the Vlotho castle.
In fact, it is a ruined castle. From the castle, which was built around 1250, only a few walls, a watchtower relic and a well are left.
I have many childhood memories of the ruins of Vlotho Castle. Many walks, some events as well as my class trip in the 4th grade I have experienced there.
---
Wir sind heute zunächst direkt hinein in den Wald, um den Weg unterhalb der Burg zu laufen. Es war heute wieder sehr warm und somit im Wald wesentlich angenehmer.
We are today first directly into the forest to run the path below the castle. It was very warm again today and thus much more pleasant in the forest.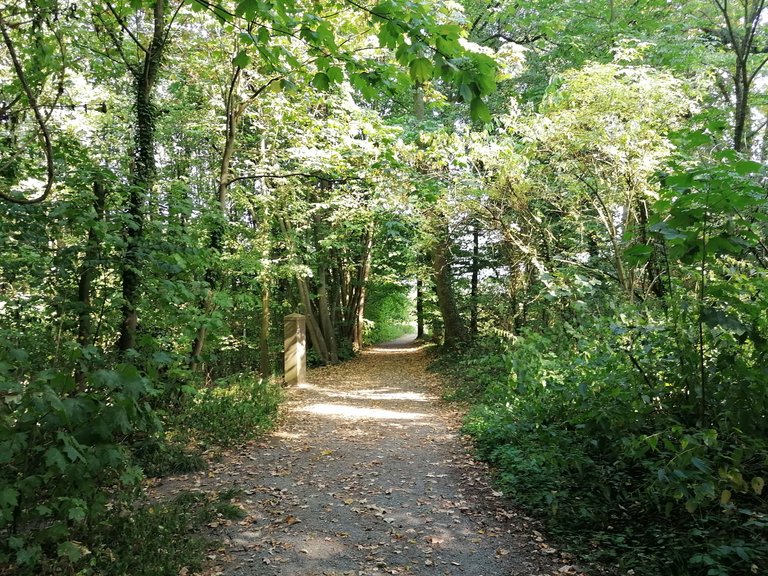 Es gibt rund um die Burg viele kleine verwunschene Pfade, die man entlangwandern kann.
There are many small enchanted paths around the castle that you can walk along.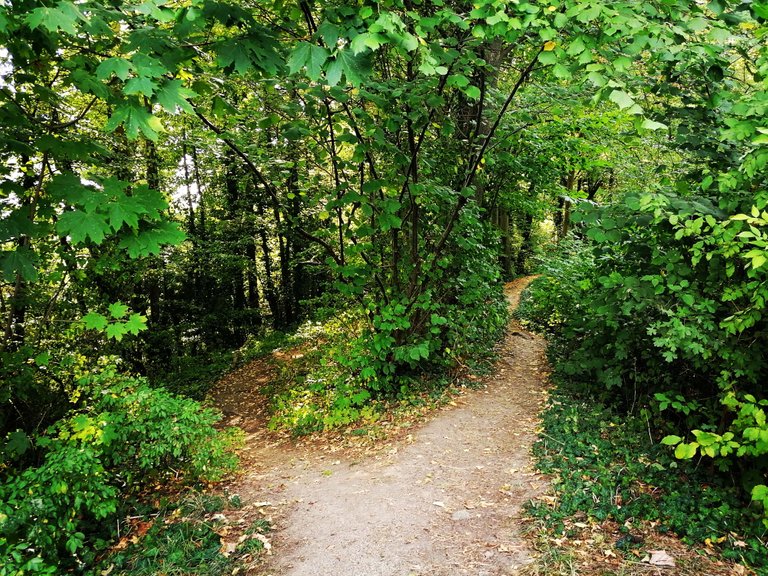 Erste Blicke auf das alte Burggemäuer / First views of the old castle walls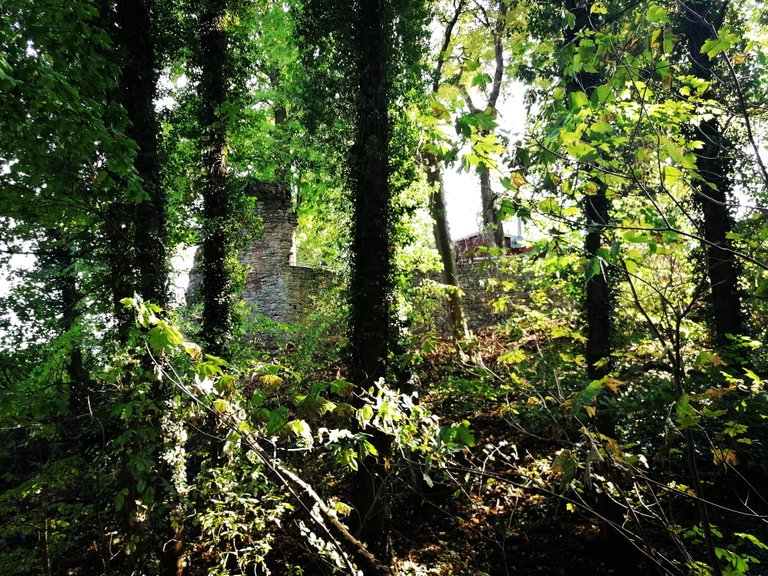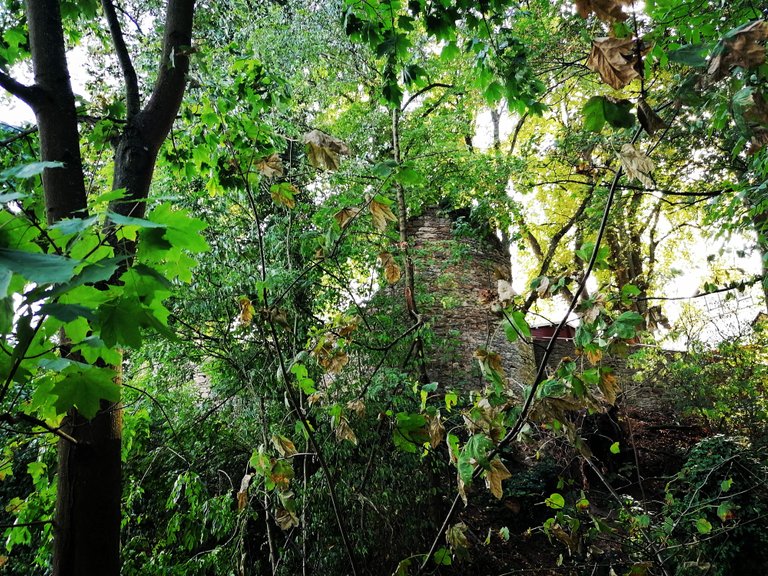 Aussicht auf den Beginn des Weserberglandes / View of the beginning of the Weserbergland region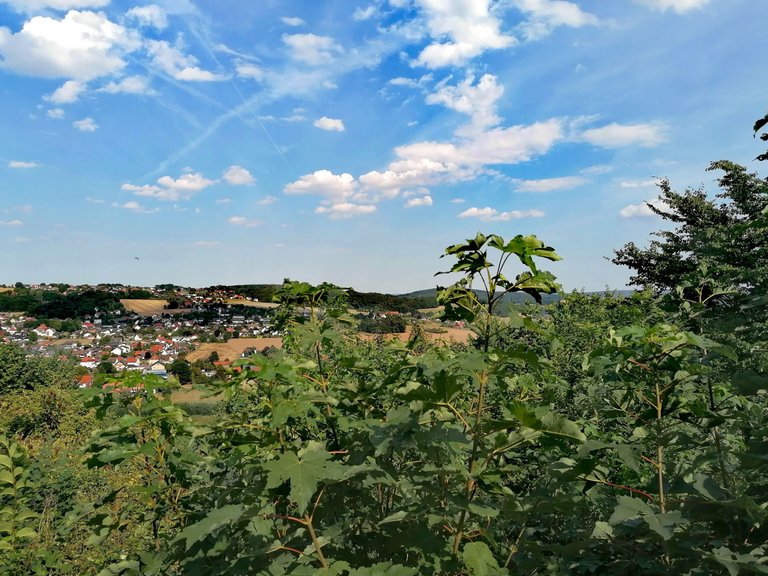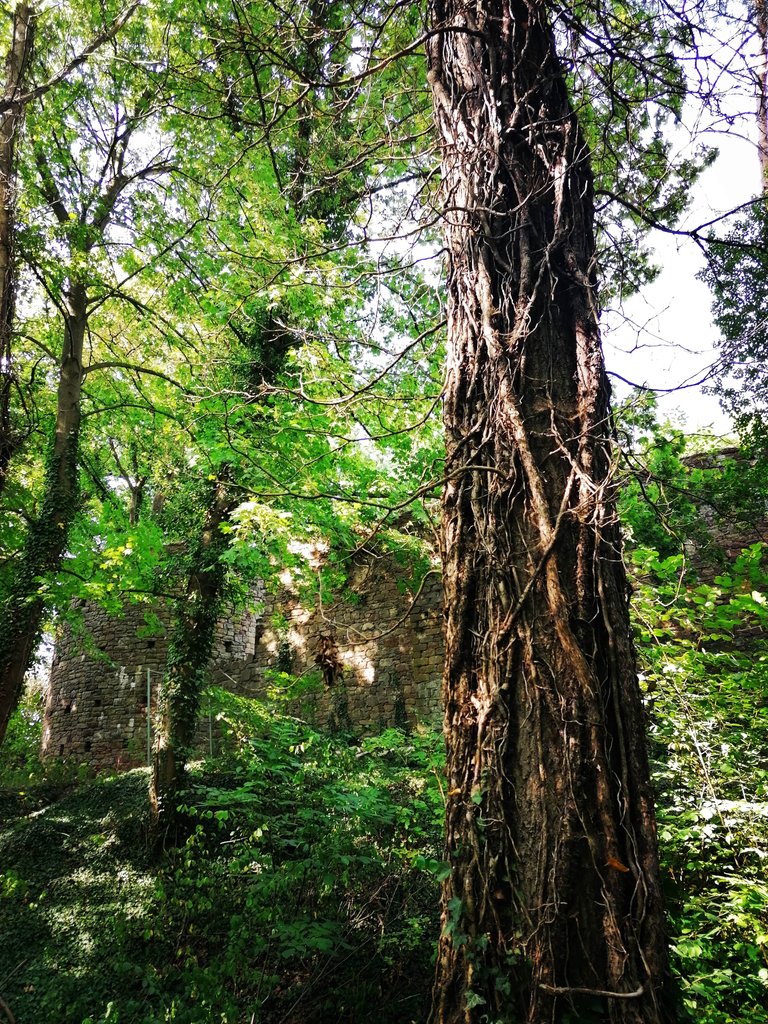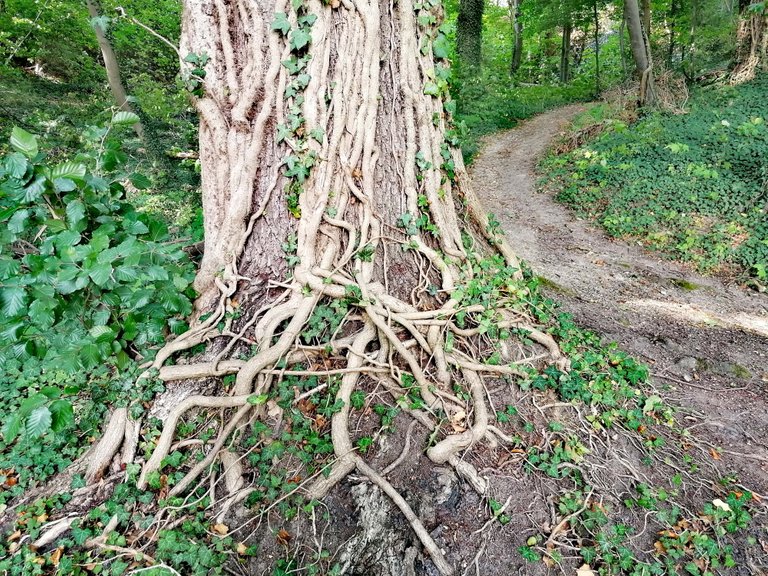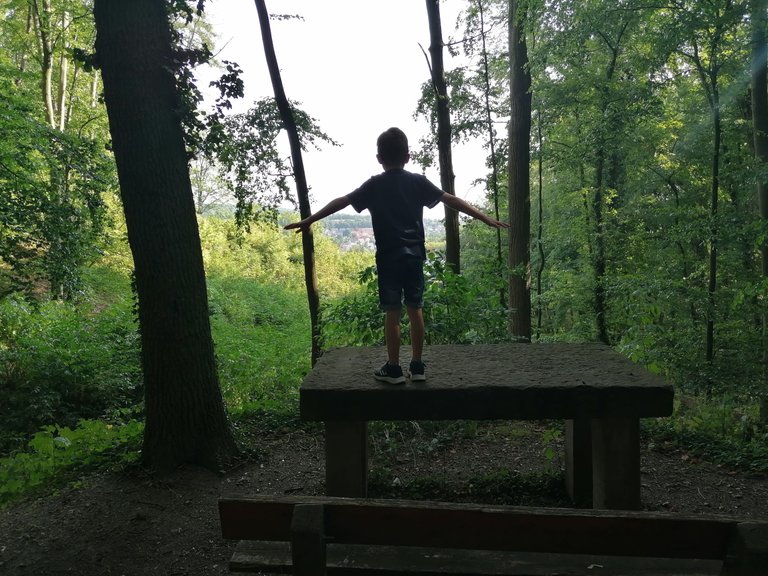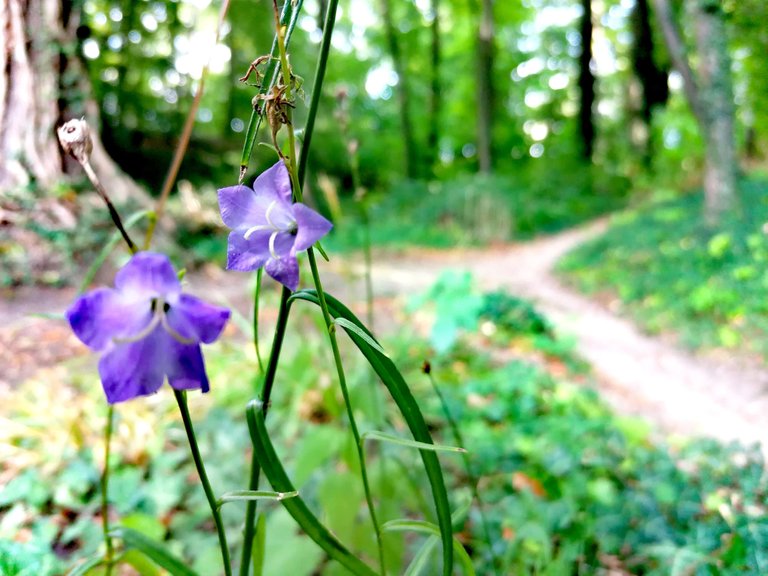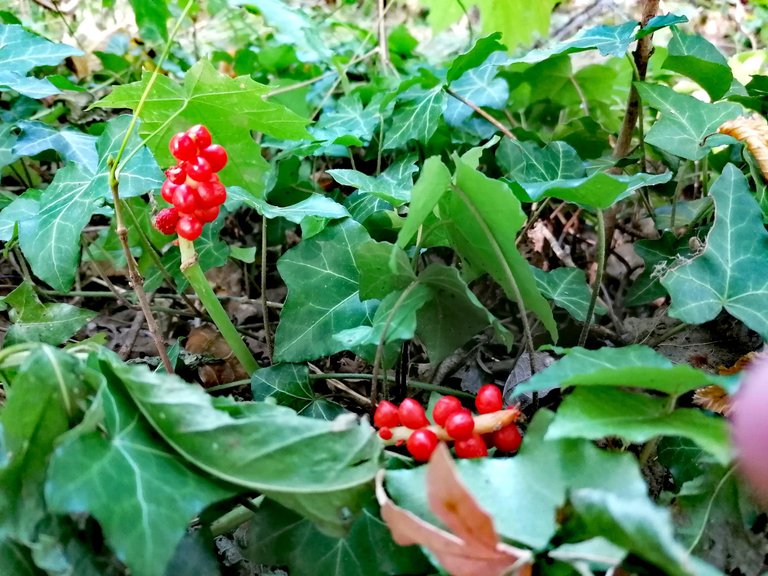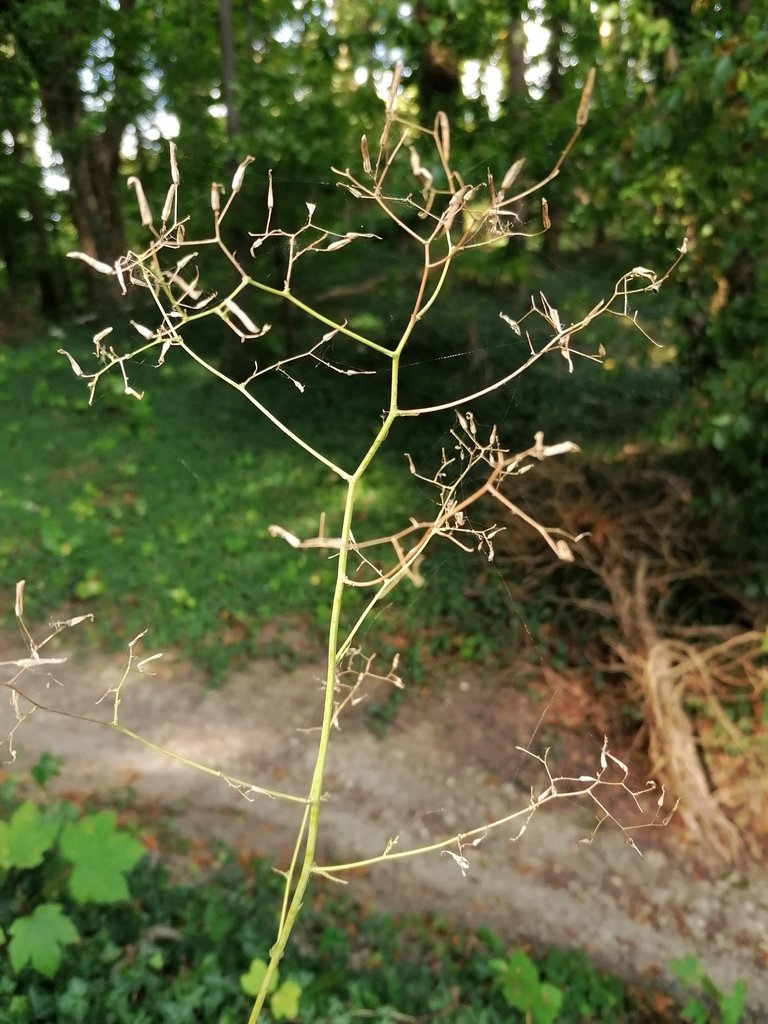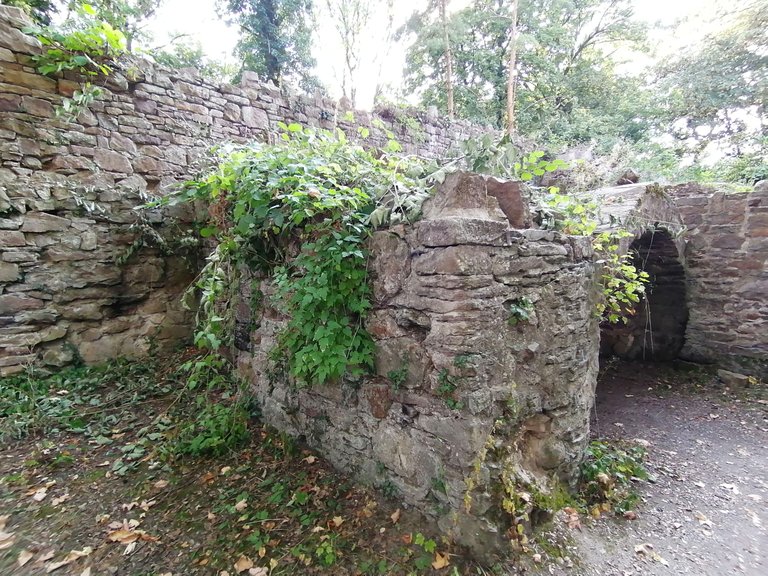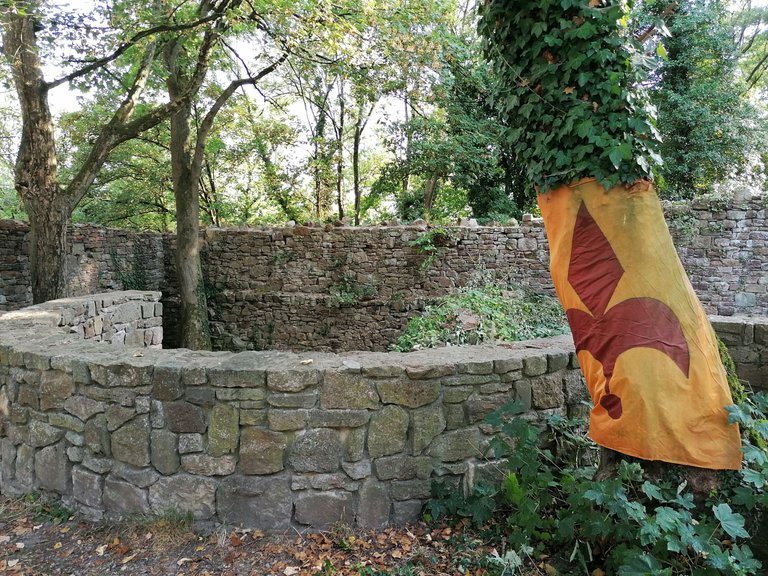 ---
El Castillo
Die Lage auf dem Amtshausberg mit einem tollen Ausblick in Richtung Weserbergland und das Burgrestaurant El Castillo machen die Burgruine zu einem beliebten Ausflugsziel.
In den vergangenen Jahren haben einige Gastronomen ihr Glück auf dem Burggelände versucht, und viele sind gescheitert.
Das El Castillo scheint nun aber ein passendes Konzept für das Gelände gefunden zu haben. Mit spanischen Tapas und spanischer Gelassenheit kann man auf dem schön dekorierten Gelände entspannt chillen und die Aussicht und das Ambiente genießen. Seit kurzem laufen auch Hühner frei auf dem Geländer herum, deren Eier laut Aussage des Besitzers auch eventuell zu Deinem spanischen Omelette verarbeitet werden ;)
The location on the Amtshausberg with a great view in the direction of the Weserbergland and the castle restaurant El Castillo make the castle ruins a popular destination.
In recent years, several restaurateurs have tried their luck on the castle grounds, and many have failed.
El Castillo, however, now seems to have found a suitable concept for the site. With Spanish tapas and Spanish serenity, you can chill out on the beautifully decorated grounds and enjoy the view and ambiance. Recently, chickens have also been running around freely on the railing, whose eggs, according to the owner, will also eventually be processed into your Spanish omelet ;)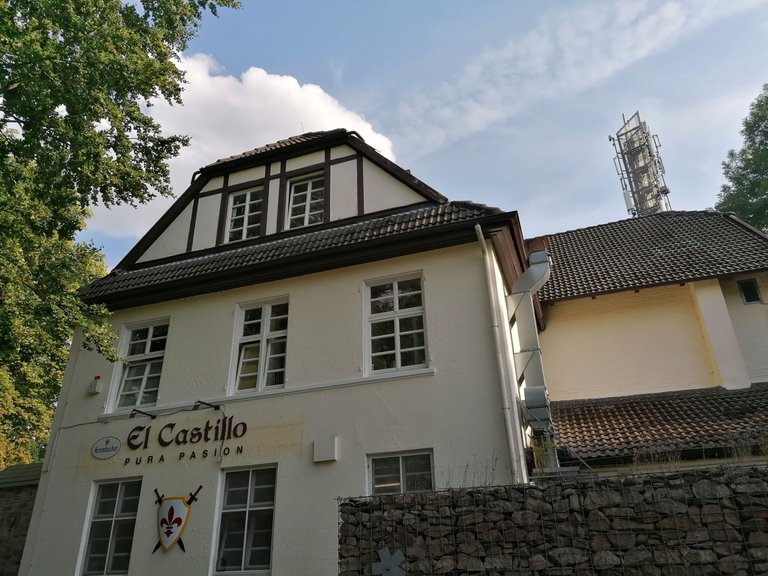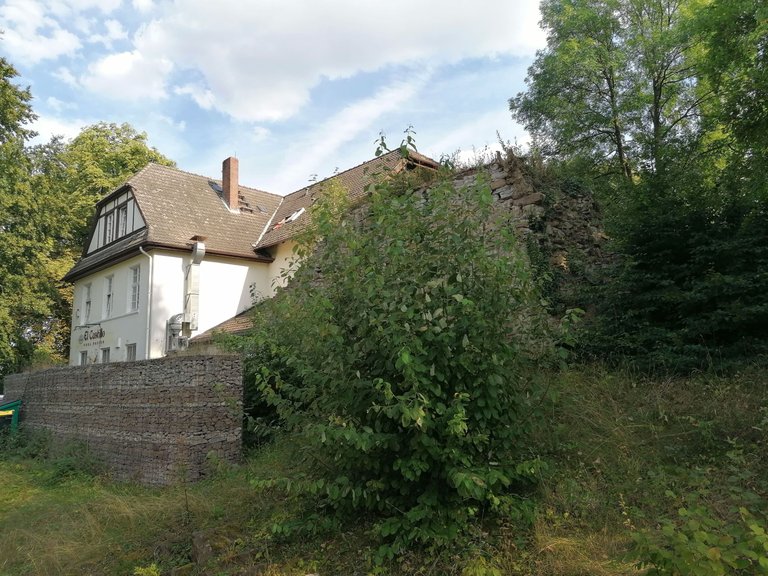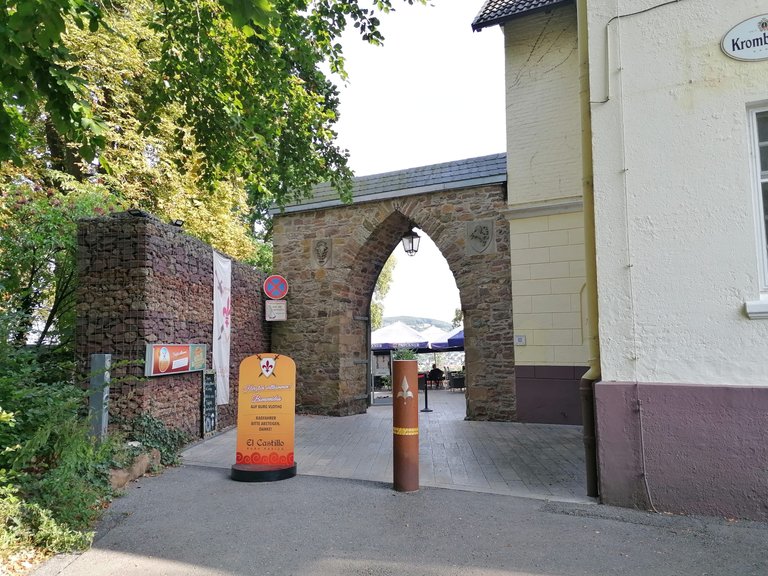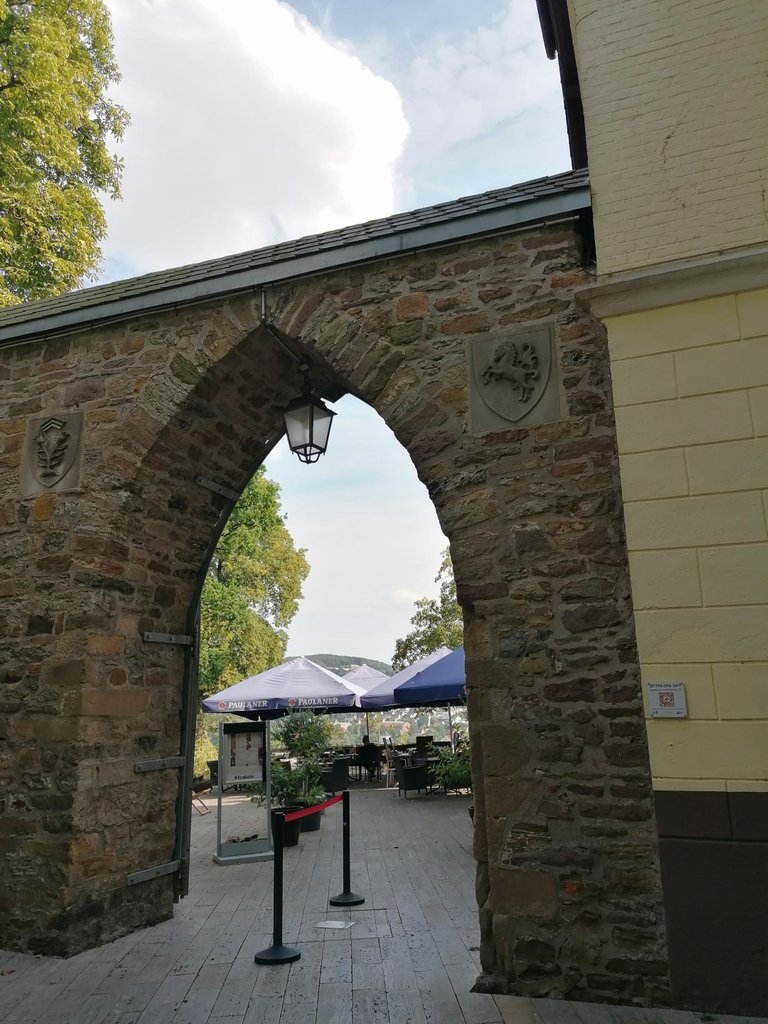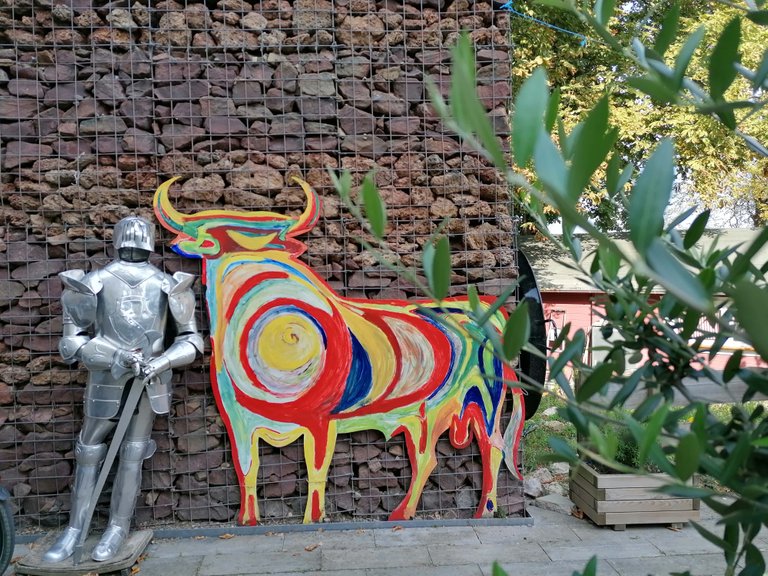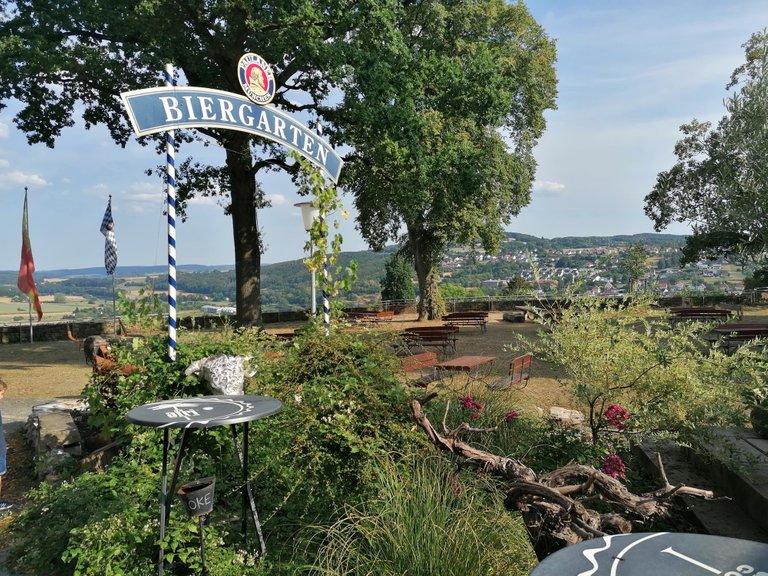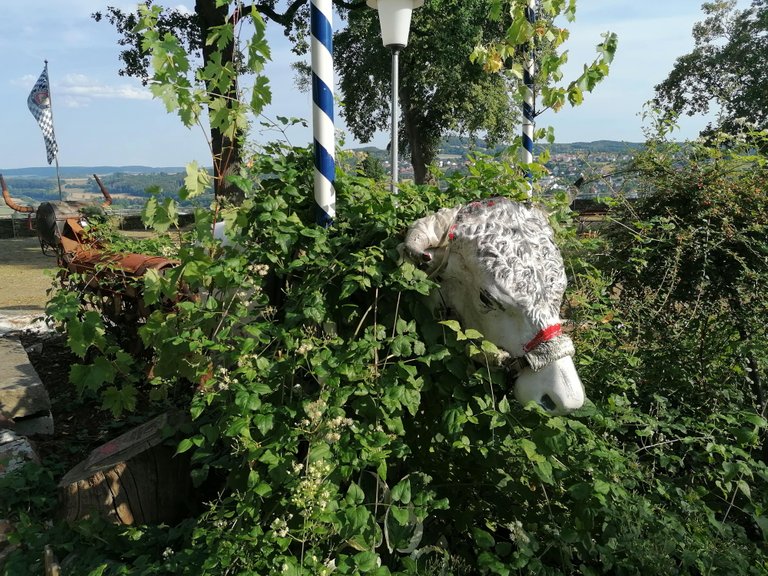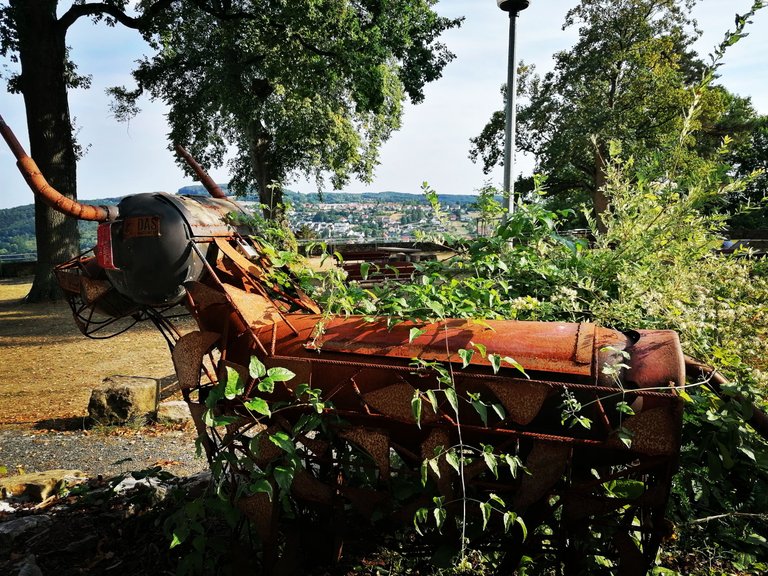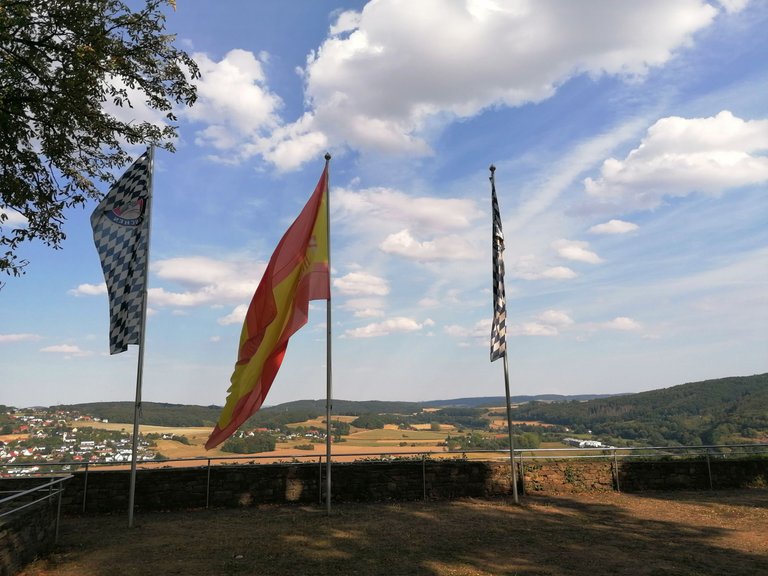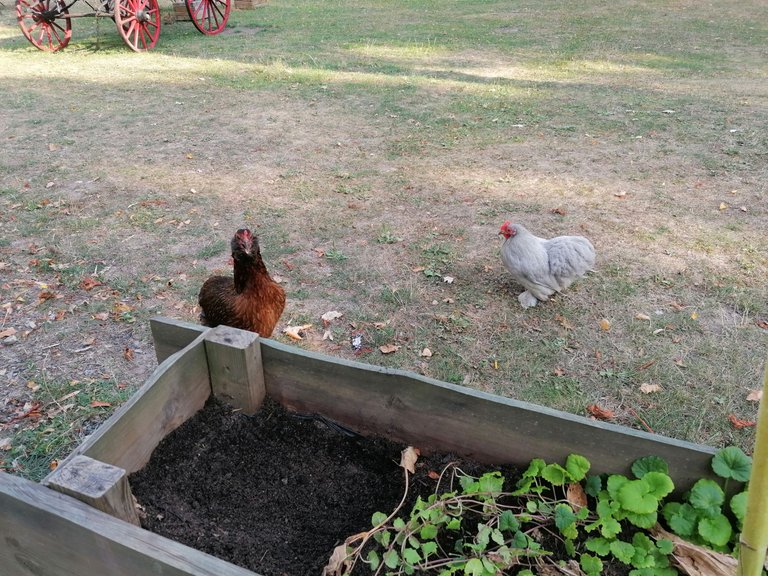 ---
Ich hoffe, Euch hat mein #wednesdaywalk gefallen!
Wir haben uns vorgenommen, demnächst mal abends im El Castillo einzukehren und dort mit der schönen Aussicht und einem guten Glas Wein den Tag ausklingen zu lassen. Gerne werde ich Euch davon berichten ;)
I hope you enjoyed my #wednesdaywalk!
We have planned to stop soon times in the evening at El Castillo and there with the beautiful view and a good glass of wine to let the day end. Gladly I will tell you about it ;)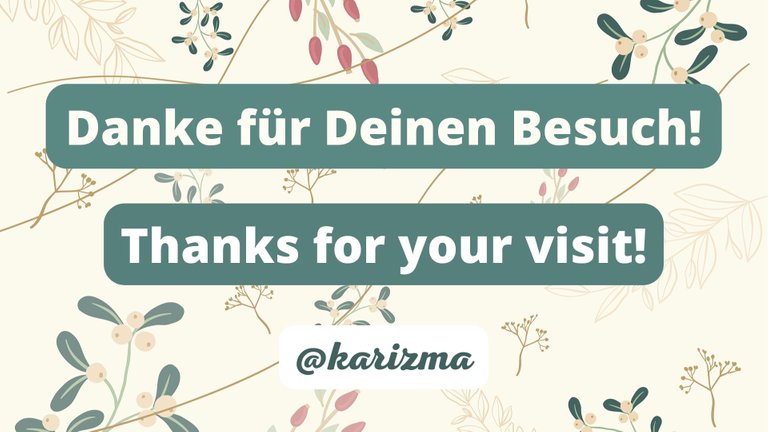 ---
---