Bad Salzuflen - Sole Heilbad am Teutoburger Wald / Bad Salzuflen - Saline Bath at the Teutoburg Woods [DE/ENG]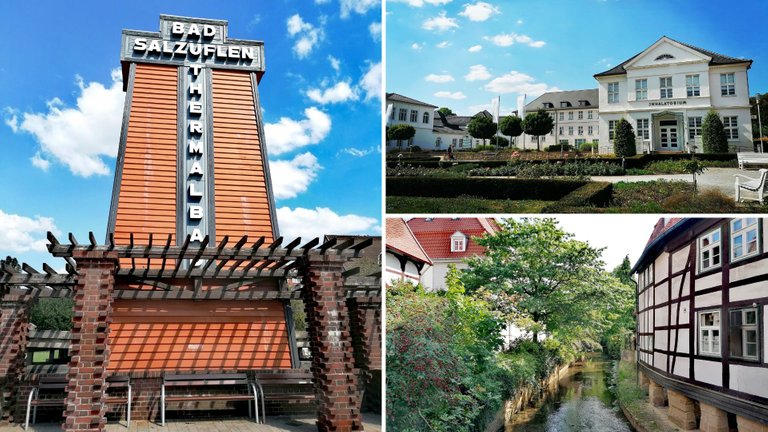 Bad Salzuflen
Hallo zusammen,
heute nehme ich Euch wieder mit in eine schöne und historische Stadt am Teutoburger Wald. Wir haben Bad Salzuflen erkundet - ein Sole-Heilbad mit imposanten Gradierwerken, alten Fachwerkhäusern herrschaftlichen Villen, einem schmucken Kurpark und pittoresken Cafés und Restaurants. Wenn wir die Stadt besuchen, kommt bei uns immer ein wenig Urlaubsstimmung auf, da sie einfach so ein gewisses Flair vermittelt ;)
Hello to all,
today I take you again to a beautiful and historic town on the Teutoburg Forest. We have explored Bad Salzuflen, a saline spa with impressive graduation towers, old half-timbered houses, stately villas, a beautiful spa park and picturesque cafes and restaurants. When we visit the city, we always get a little vacation mood, because it just gives such a certain flair ;)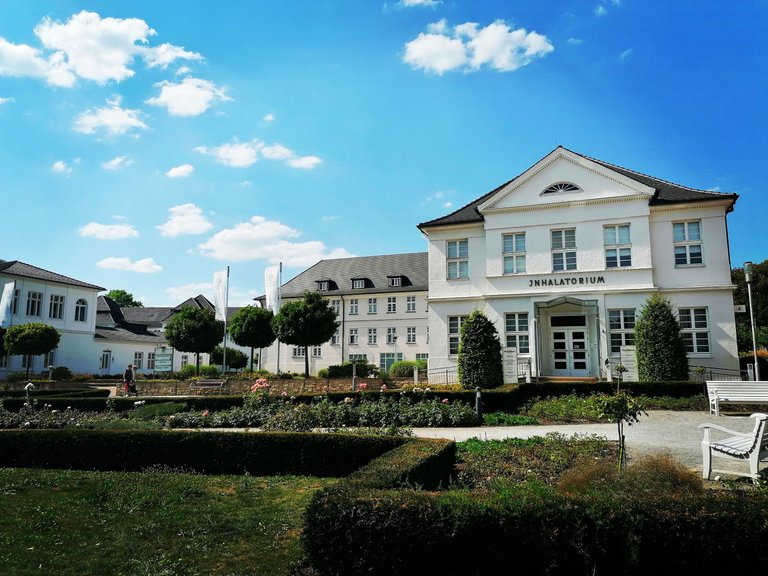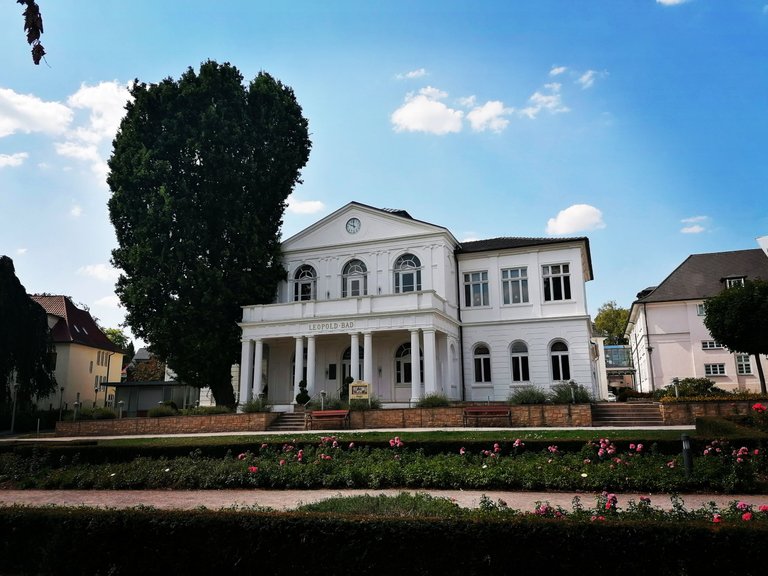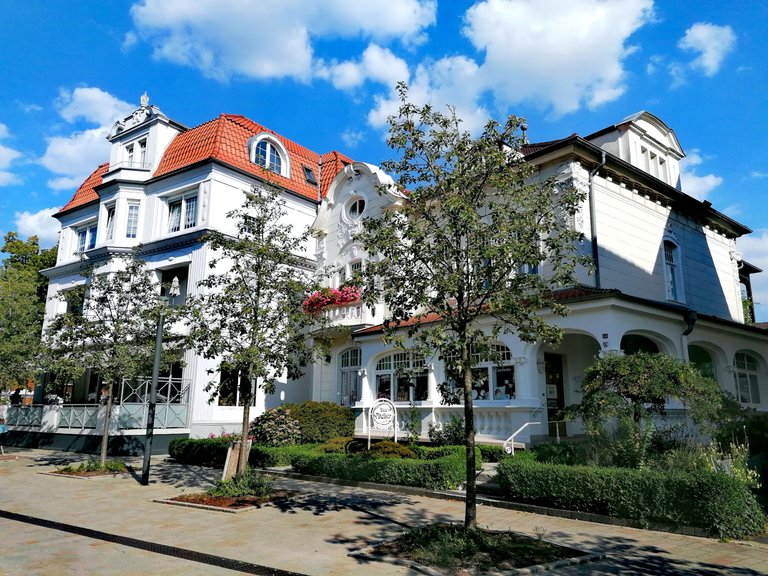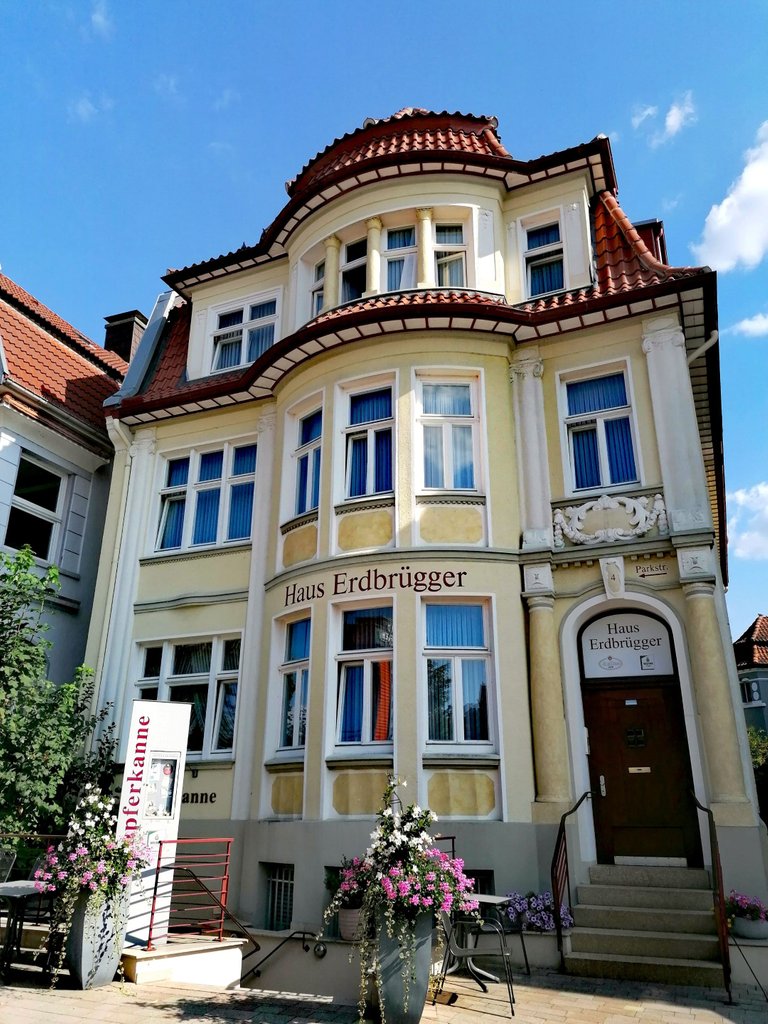 ---
Die Gradierwerke / Graduation Tower
Früher dienten die Gradierwerke der Salzgewinnung, heute der Gesundheit. Bis zu 600.000 Liter Sole rieseln jeden Tag über die Schwarzdornwände der Gradierwerke, von denen es gleich mehrere in Bad Salzuflen gibt. Der feine Nebel, der dadurch entsteht, schafft ein Klima, welches dem an Meer gleicht.
Wir hatten heute 30 Grad, und es war sehr erfrischend, an den Salinen entlangzulaufen und die leicht salzige Luft zu inhalieren.
In the past, the graduation towers were used for salt production, today they are used for health. Every day, up to 600,000 liters of brine trickle over the blackthorn walls of the graduation towers, of which there are several in Bad Salzuflen. The fine mist that this creates creates a climate similar to that at the sea.
We had 30 degrees that day, and it was absolutely refreshing to walk along the salt works.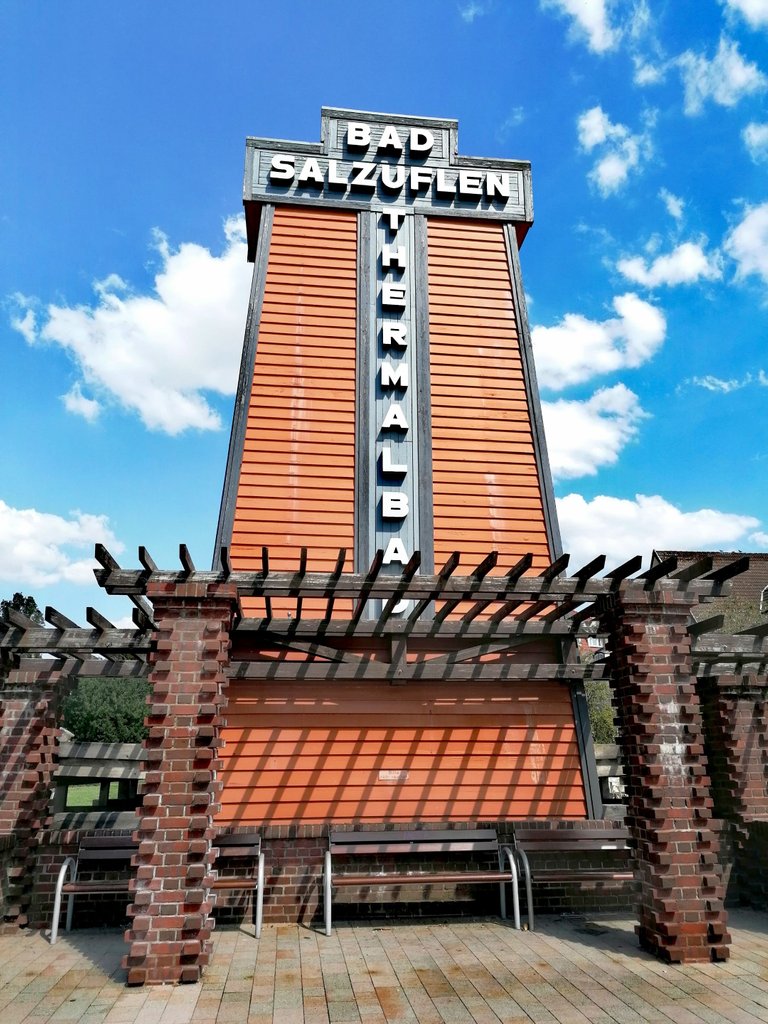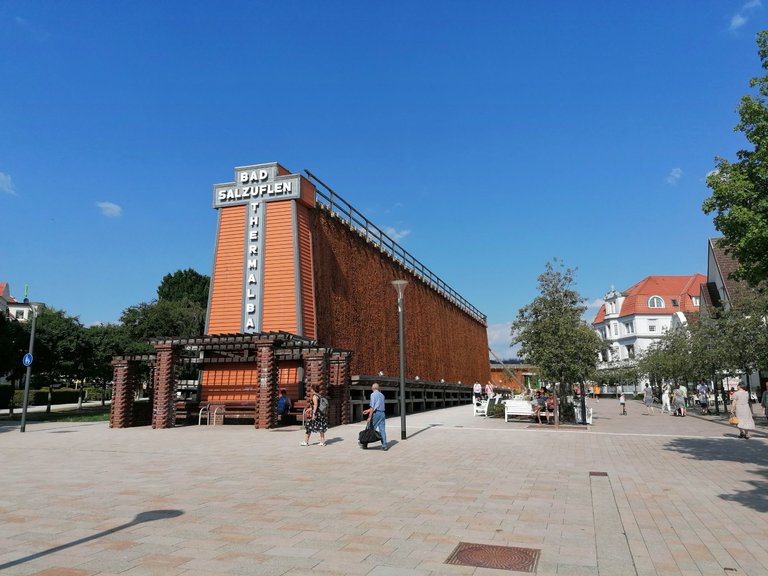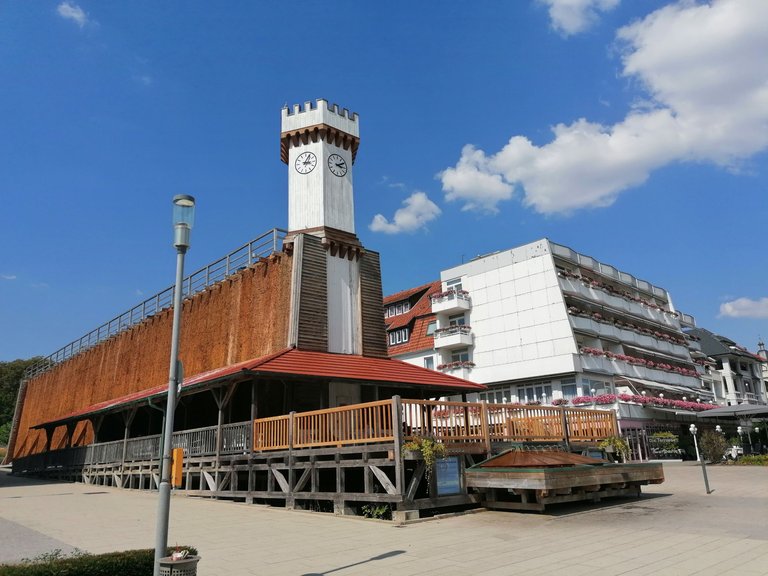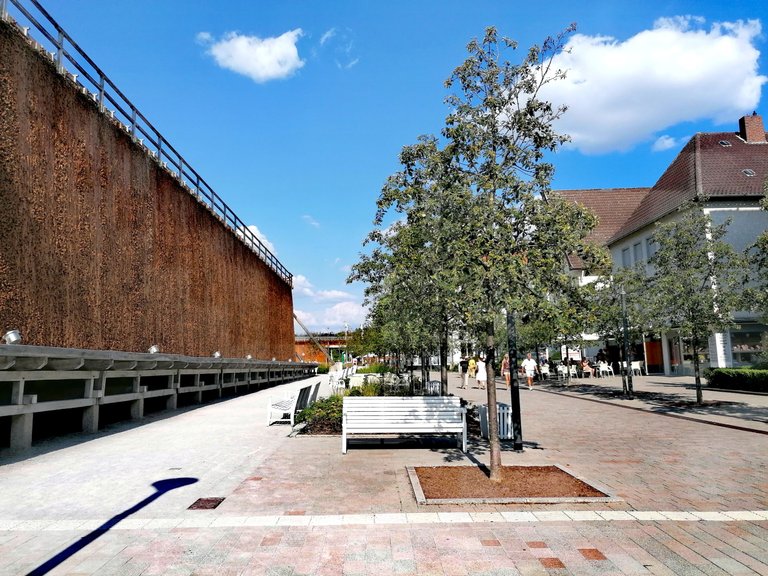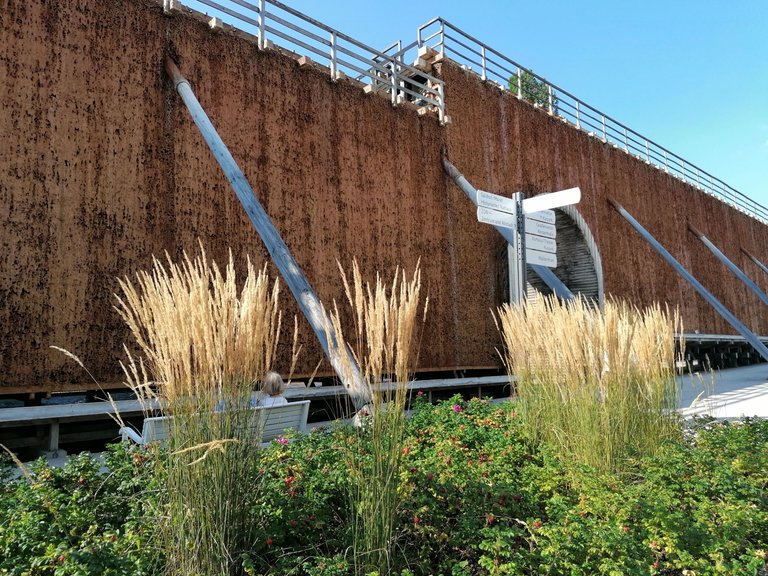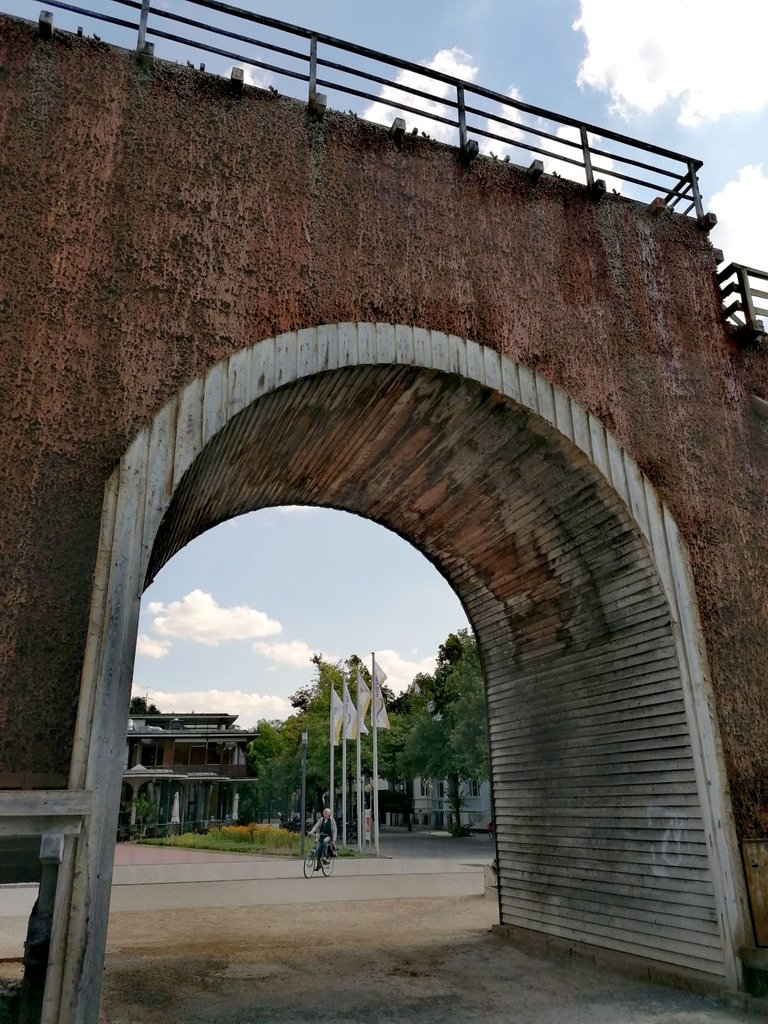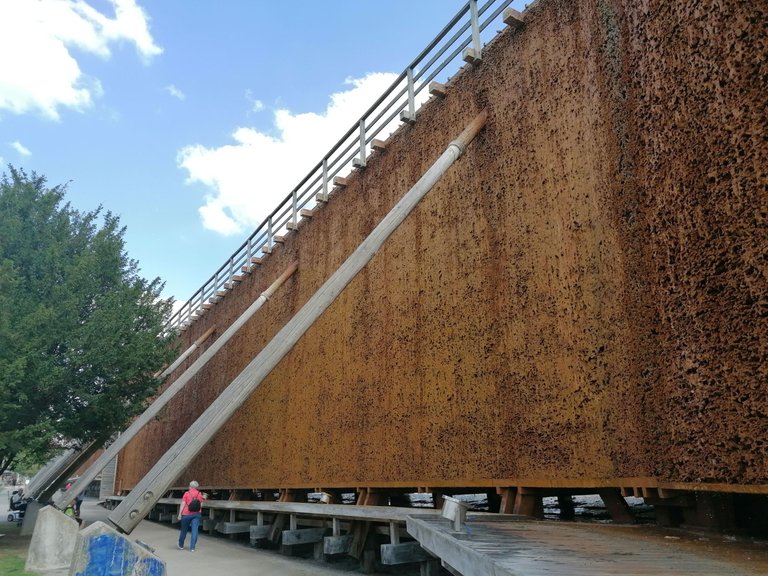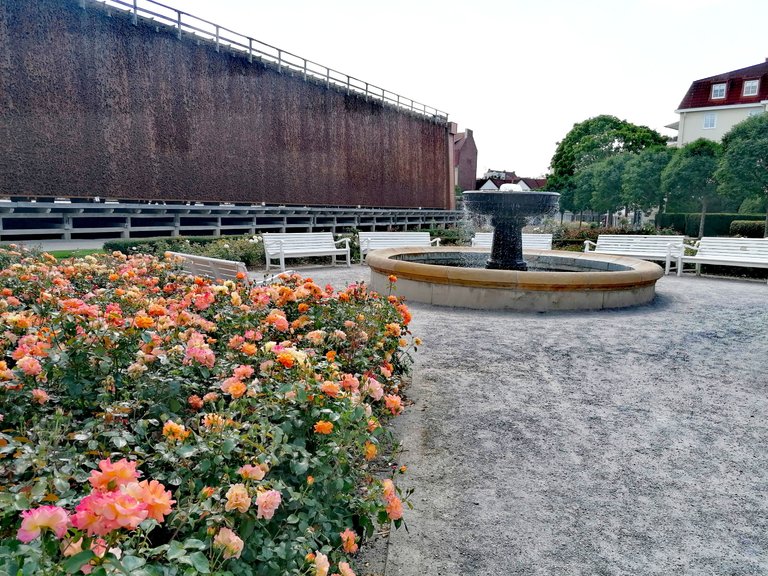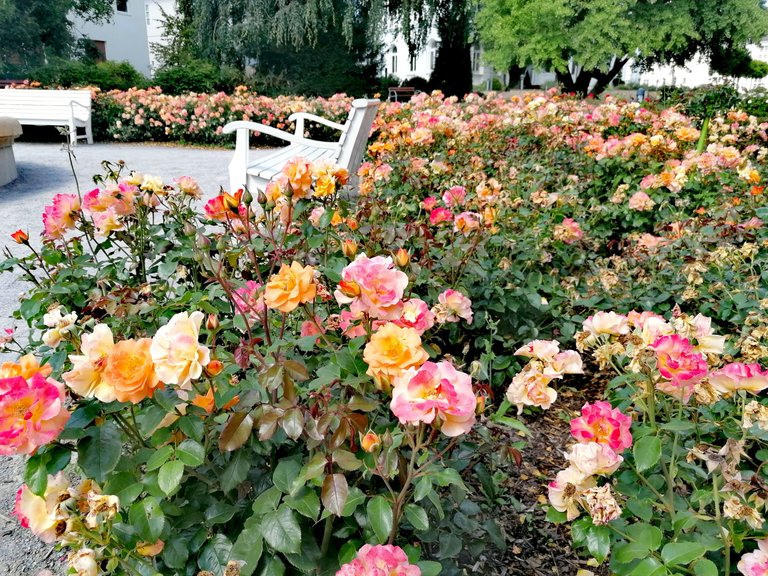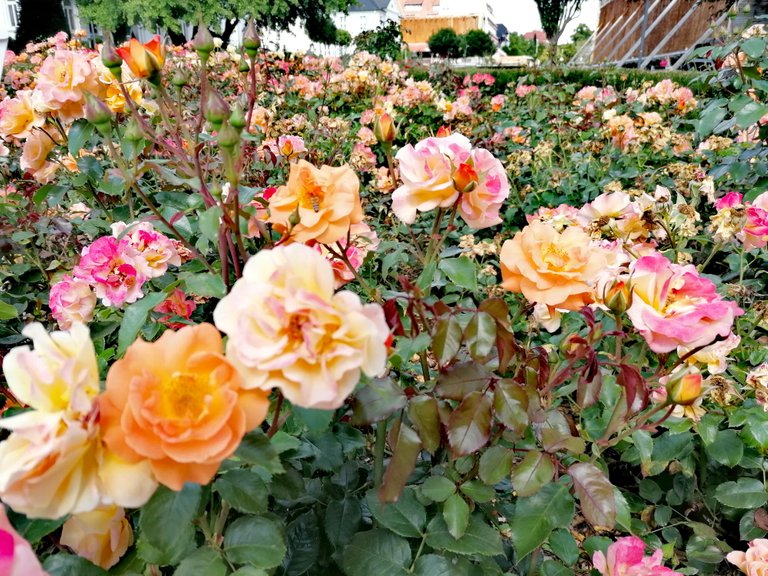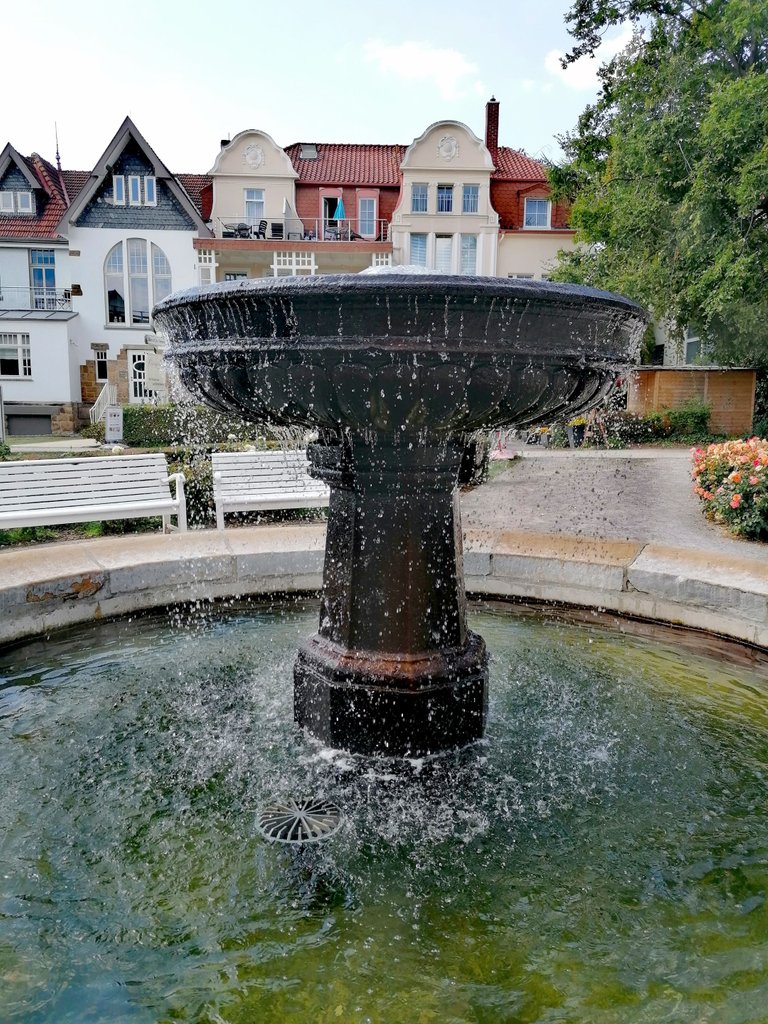 ---
Weinfest / Wine Festival
Am Wochenende war Weinfest in Bad Salzuflen. Viele Winzer aus verschiedenen Anbaugebieten präsentierten ihre Weine. Dazu gab es Live Musik und auch für das leibliche Wohl war gesorgt.
Ich trinke sehr gerne Wein und freue mich, wenn ich verschiedene Sorten probieren kann. Man kommt auch schnell in Kontakt mit den Winzern und kann so gleich noch mehr Hintergrundwissen über den jeweiligen Wein bzw. das Anbaugebiet vertiefen.
Da ich noch Auto fahren musste, blieb es bei 2 Verköstigungen, welche mir hervorragend gemundet haben.
Ein Riesling und ein Sauvignon Blanc des Weinguts Weinbach aus dem südlichen Rheinhessen, wobei ich den Sauvignon präferierte :)
Der Winzer nahm in seiner Pause kurz an unserem Tisch platz und erzählte uns ein wenig über die Arbeit im Weinanbau. Es ist interessant, wenn man auch mal die Menschen hinter den Produkten kennenlernt.
Nach der Weinprobe ging es weiter mit dem Bummel durch die malerische Altstadt.
On the weekend was wine festival in Bad Salzuflen. Many vintners from different growing areas presented their wines. In addition, there was live music and also for the physical well-being was provided.
I like to drink wine very much and I am happy when I can taste different wines. One also quickly comes into contact with the winemakers and can thus also immediately gain more background knowledge about the respective wine or the growing region.
Since I still had to drive, it remained with 2 tastings, which had tasted excellent to me.
A Riesling and a Sauvignon Blanc of the winery Weinbach from the southern Rheinhessen, whereby I preferred the Sauvignon Blanc :)
The winemaker took a short seat at our table during his break and told us a little about the work as a winemaker. It's nice when you also get to know the people who produce the wine.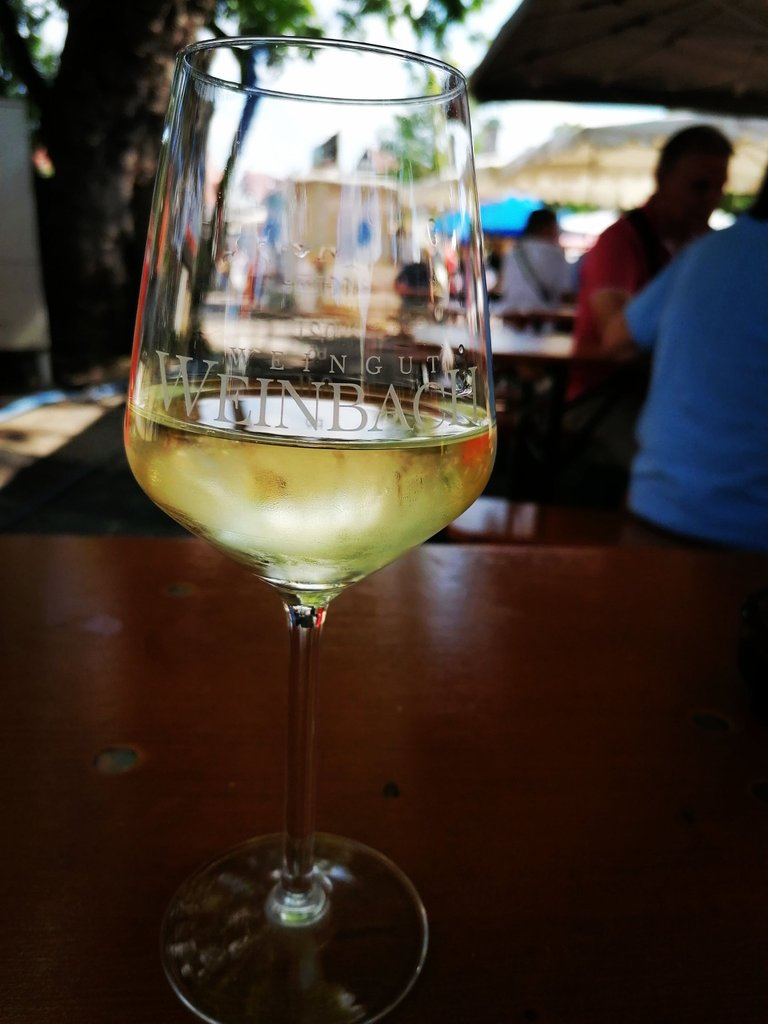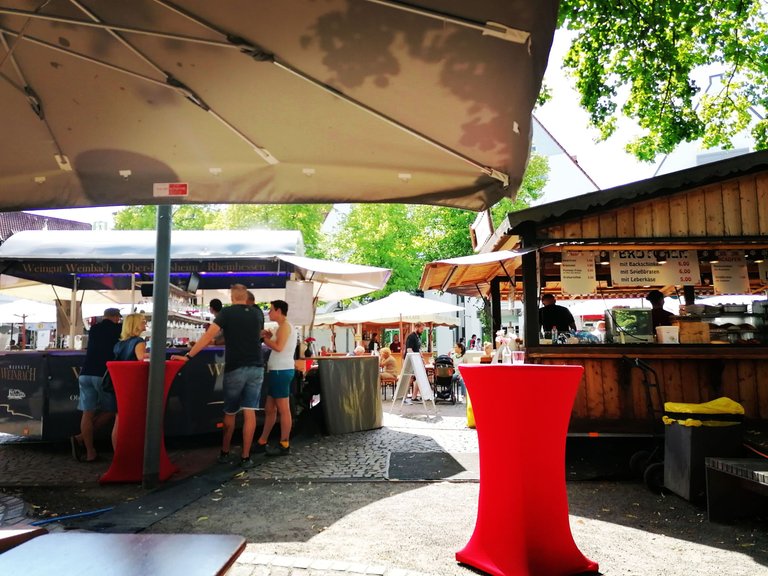 ---
Die Altstadt / The Old Town
In der Altstadt von Bad Salzuflen gibt es eingige wunderschön verzierte Fachwerkhäuser aus dem 16. Jahrhundert im Stil der Weserrennaissance zu bewundern. In vielen dieser Gebäude findet man Restaurants oder kleine Cafes.
In the old town of Bad Salzuflen there are some beautifully decorated half-timbered houses from the 16th century in the Weser Renaissance style to admire. In many of these buildings you can find restaurants or small cafes.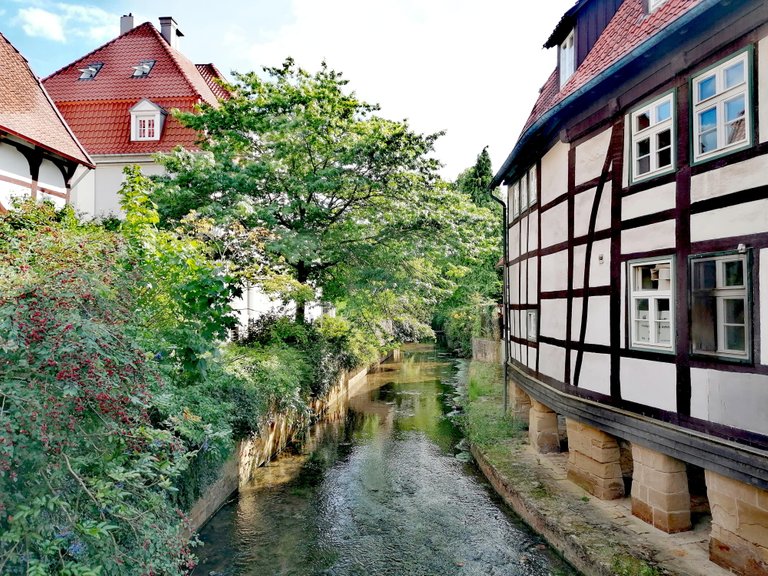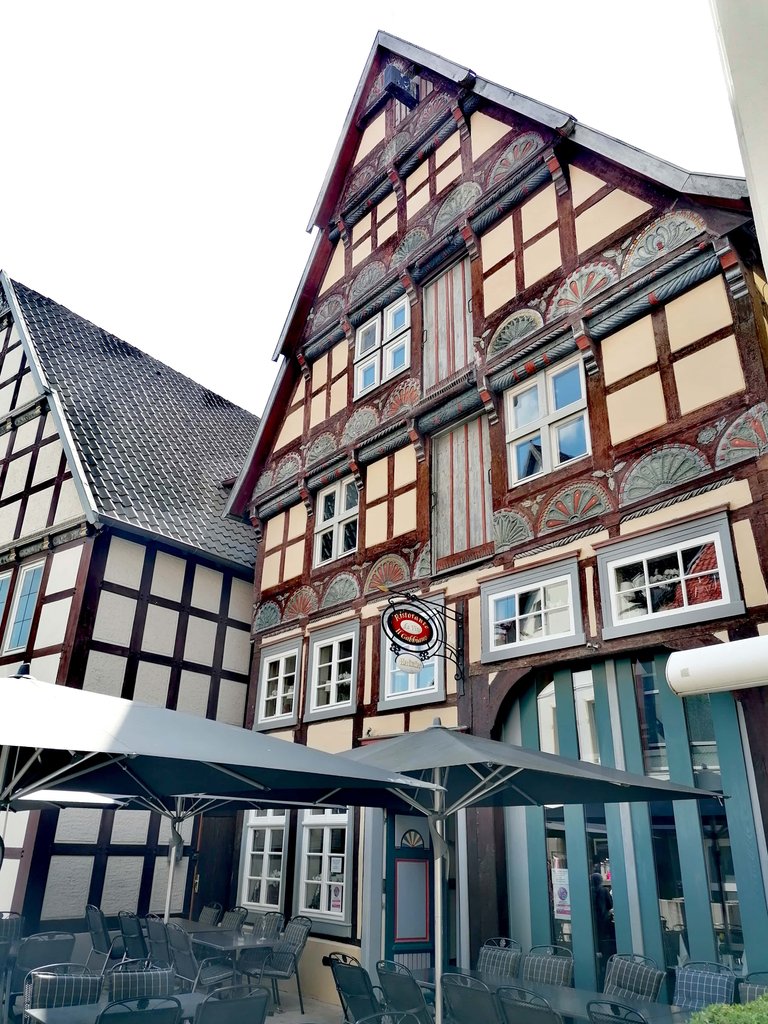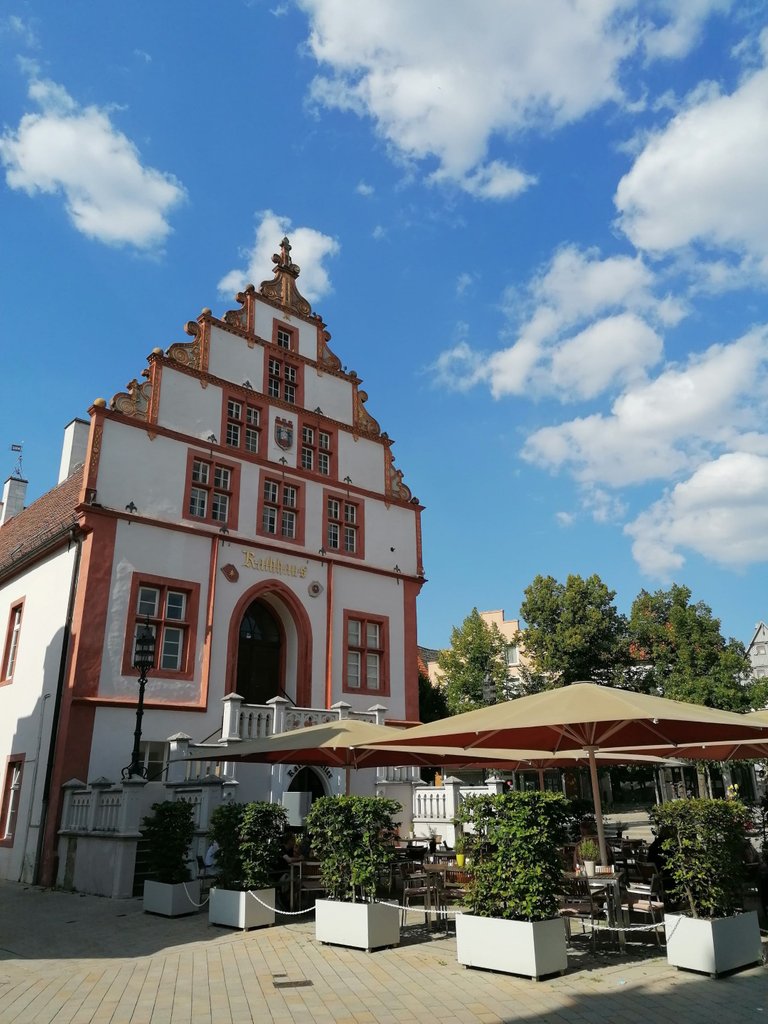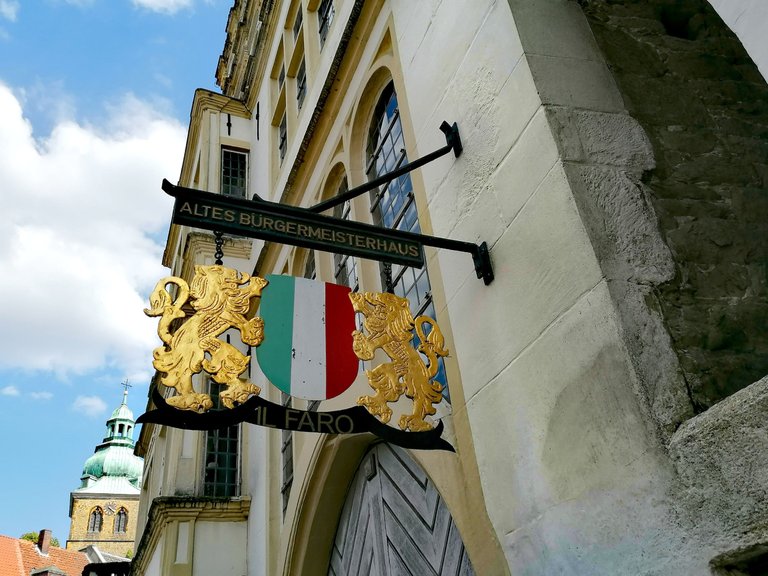 Brunnen am Markt / Fountain at the market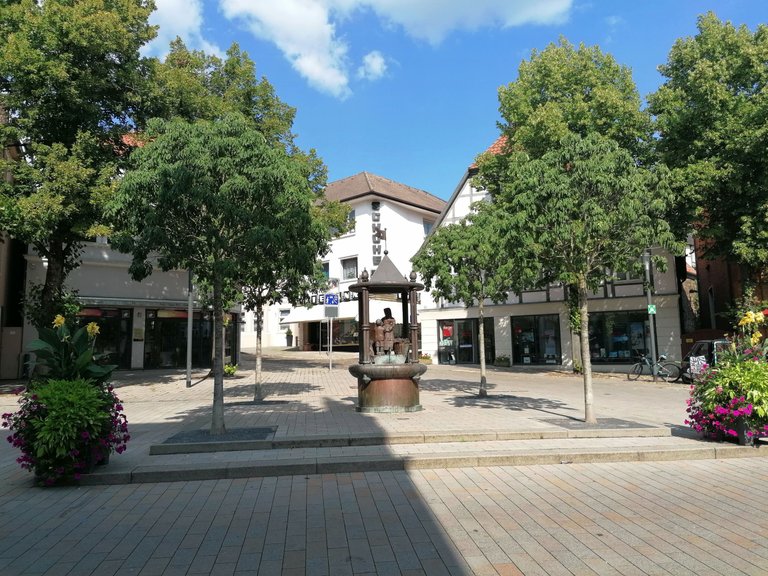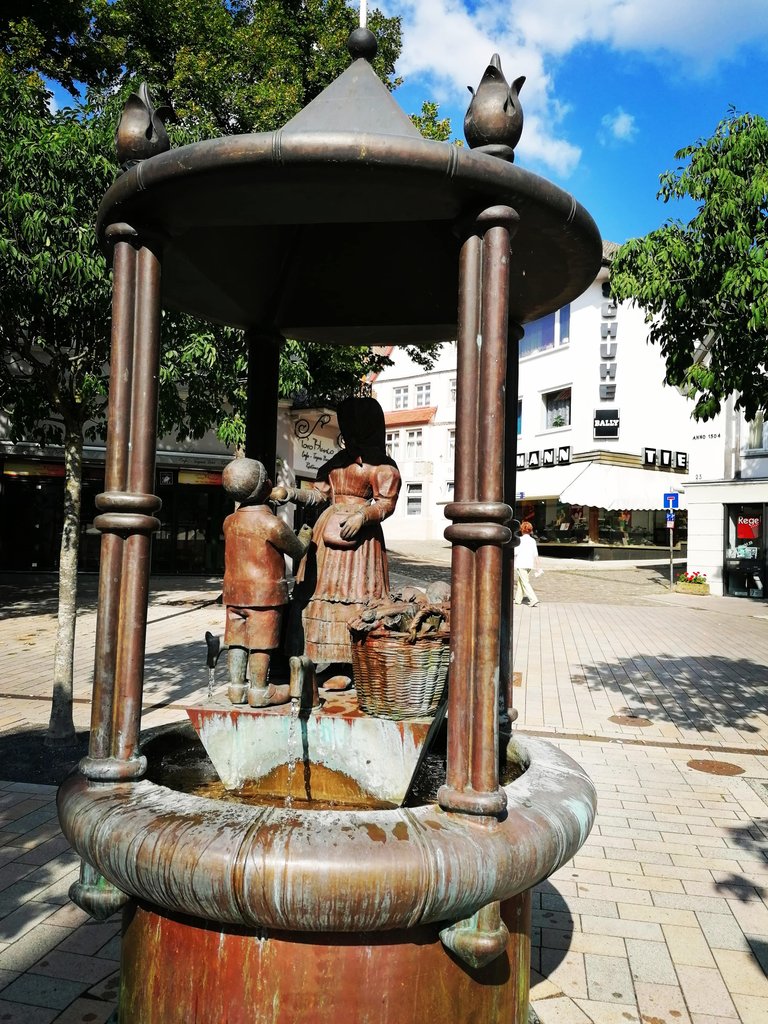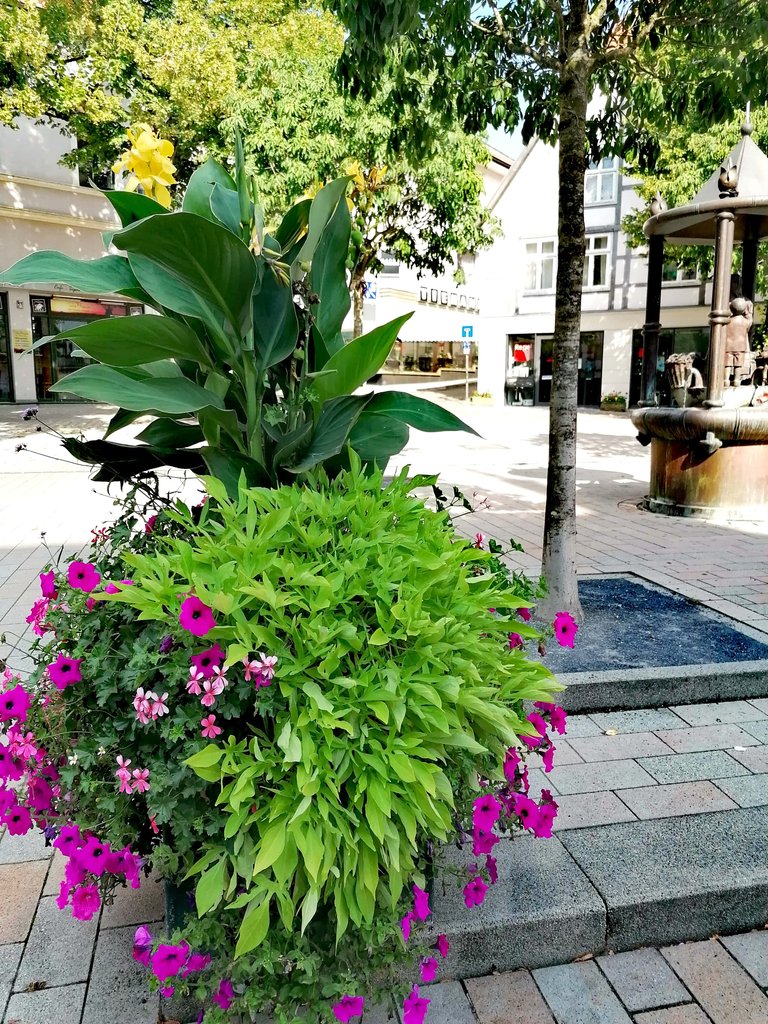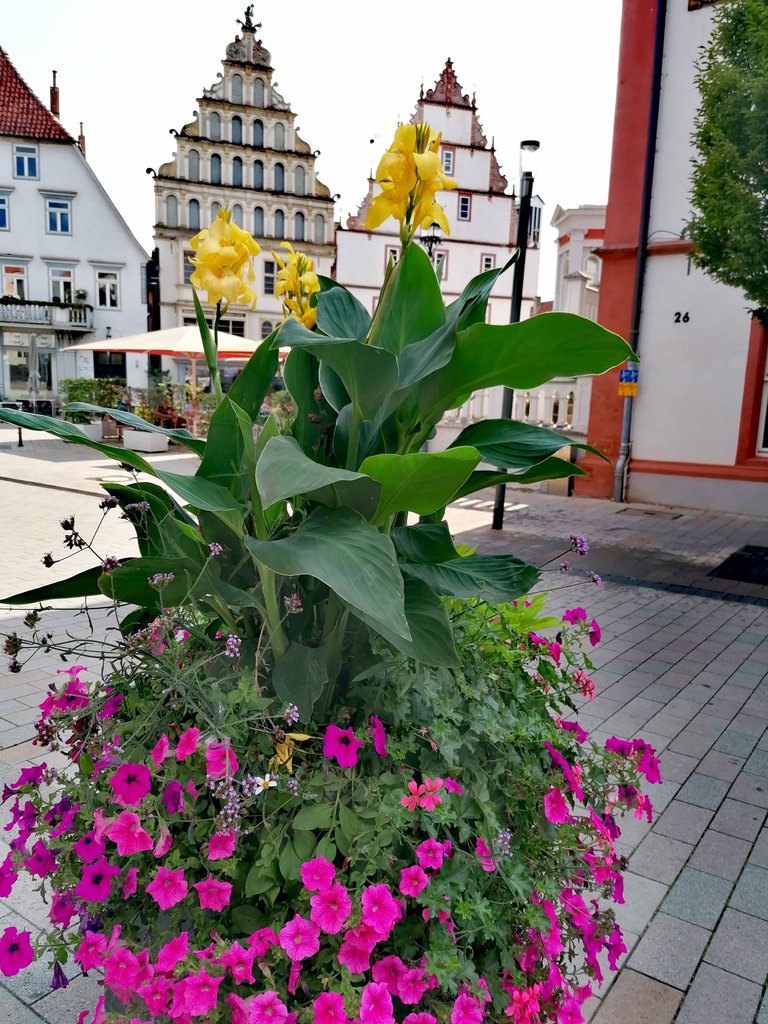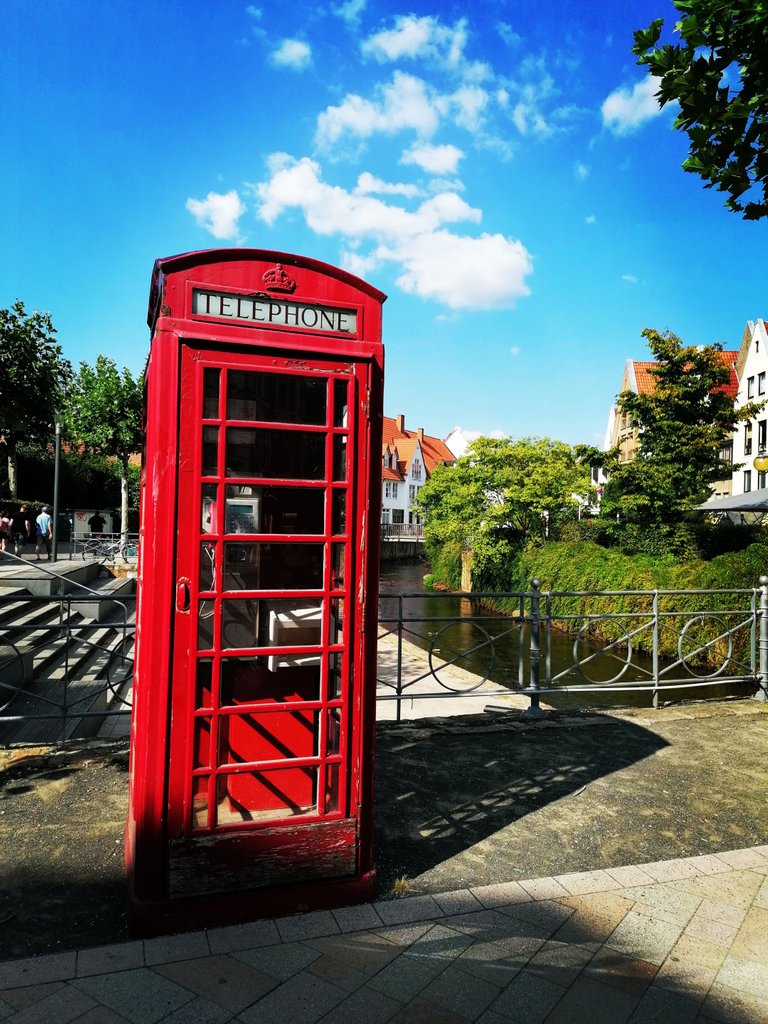 ---
Wasserspiele / Water Features
Wasser findet man in Bad Salzuflen überall in der Stadt. In Form eines kleinen Baches, der durch die Stadt verläuft, es gibt einen Wasserspielplatz und einige Brunnen und Wasserspiele.
Gerade durch die klimabedingte Erwärmung gerade in den Städten finde ich es sehr wichtig, dass es viele Bereiche mit Wasser und auch Bäumen gibt, damit sich die Menschen abkühlen können.
Eigentlich sollte dieses vom gesunden Menschenverstand her selbstverständlich sein, aber in der Realität müssen diese "Oasen" wieder neu und kostenintensiv installiert werden. Als ob man vor ein paar Jahren noch nicht absehen konnte, dass Steingärten und nur aus Beton bestehende Innenstädte einer höheren Erwärmung ausgesetzt sind, als begrünte Flächen.
Auf jeden Fall war es eine Wonne, den Kindern beim Planschen mit Wasser zuzuschauen. Unser Sohn hat natürlich auch gleich mitgemacht und war nach kurzer Zeit pitschnass. Wie gut, dass ich fast immer Wechselwäsche dabeihabe...so ist man auf jeden Spass vorbereitet ;)
Water can be found everywhere in Bad Salzuflen. In the form of a small stream that runs through the city, there is a water playground and some fountains and water features. Especially with the climate warming up, especially in the cities, I think it's very important to have lots of areas with water and also trees so people can cool off.
Actually, this should be self-evident from common sense, but in reality these "oases" have to be installed anew and cost-intensively. As if one could not foresee a few years ago that rock gardens and inner cities consisting only of concrete are exposed to a higher warming than greened areas.
In any case, it was a great fun to watch the children splashing around with water. Of course, our son joined in right away and was soaking wet after a short time. How good that I almost always have a change of clothes with me...so one is prepared for any fun ;)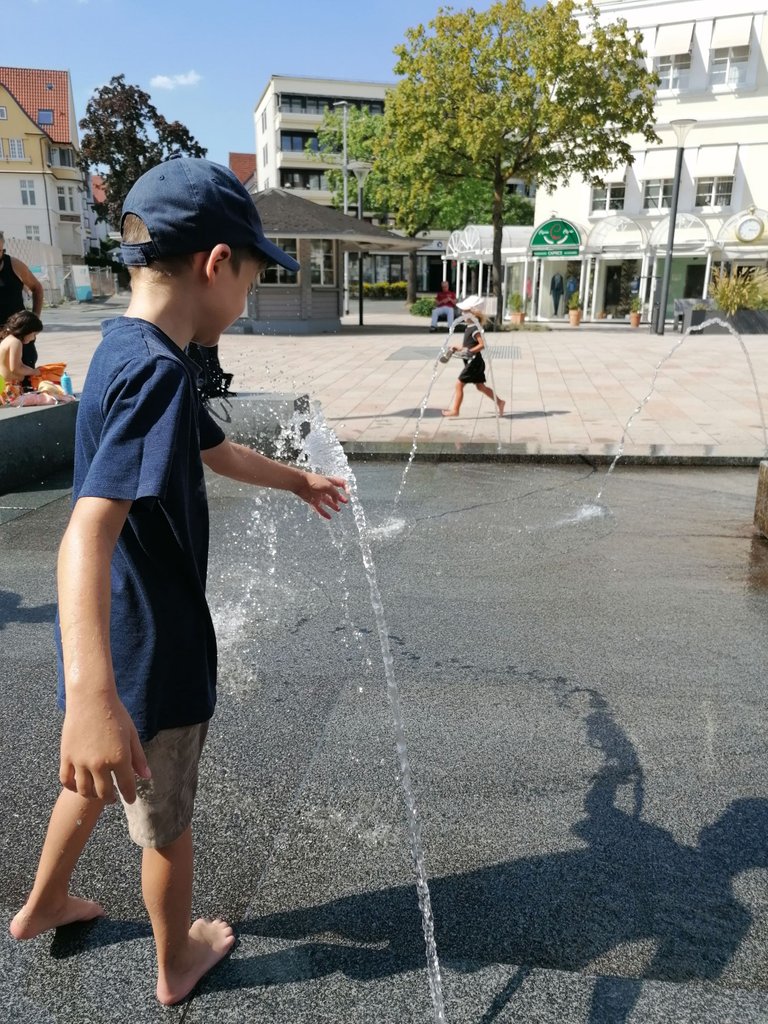 ---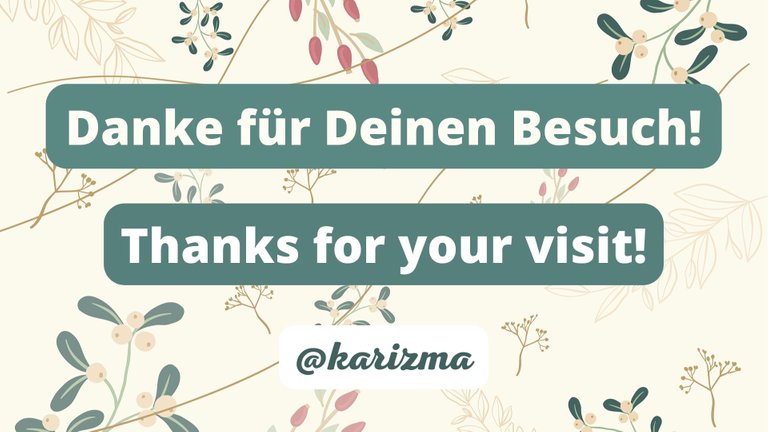 All photos are taken by myself
---
---