Road to Hivefest | I got me a minnow ticket and actually it is a good deal

The Road to Hivefest is never a cheap one, but for this year it is a lot easier since Hivefest is held in my own country. This takes away a tremendous amount of travel expenses and the Hivefest entrance fee ticket and a place to sleep somewhere is the only thing I need.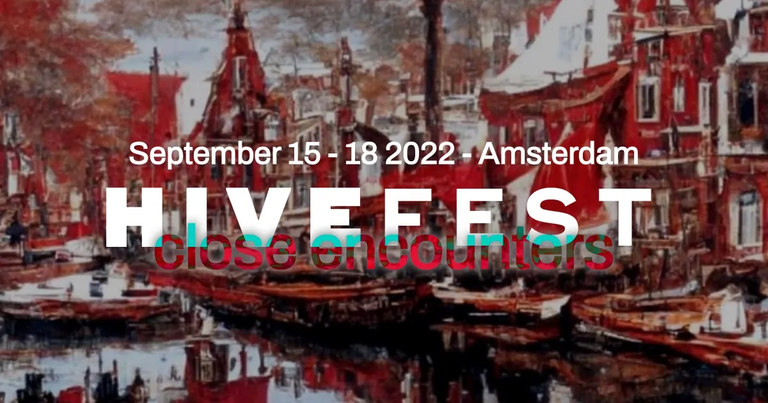 But it always starts with getting an entrance ticket, and those were the ones I needed to think a second about because of the costs of it. Not that I wouldn't go because of it, but more if I would use crypto or fiat to buy it. With the current prices it feels like this ticket would take a really big chunk out of my precious Hive stash, so I decided to go for the fiat option this time.

But what do you mean with cheap? Isn't this a lot of money?
Yes it it a lot of money, but you have to put things in perspective. At first I must admit, I was able of getting a minnow ticket, and that already severely reduces the costs. If you are allegible for a minnow ticket and want to pay with fiat, you need to get a discount code, but getting one took less than a day. So instead of 500 bucks I ended up paying $310, yeah Euro that is...but the exchange rate is like 1-to-1 at the moment right? Hot topic!
Then when you go and think about what is done from this price, this is actually kind of interesting. Renting a venue isn't cheap at all for starters, and especially not in Amsterdam. A lot of the speakers have to be flown in as well from different countries and ticket prices are not cheap at the moment.
Then you have the biggest cost in the current time. The prices of food and drinks. I am not sure how it is in your country at the moment, but in Holland when you want to buy a beer in the beer you pay $3 minimum and I guess in Amsterdam even more. The same issue with food. There are lunches and dinners covered in the price and at the moment this really is not cheap at all.
And activities you were saying? My guess is that the team will put in another nice trip or something to do in the evenings, all of these things are not for free and really expensive at the moment.
So my minnow ticket for $300? Feel almost too cheap to be real, so the sponsorships really have done their magic to keep it all affordable in the Dutch measures.

What can you do as a user to help others also get there?
We are a social community so the whole idea is to help others and get together every now and then. Remember you have a replenishing voting option called Hivepower. Give people who are considering going an extra vote here and there so they can pay for some expenses with hive.
And in this post organiser @roelandp was talking about bringing back the Travel Reimbursement Fund to help out the people who need some extra back. Cool initiatives!
I am really looking forward to seeing all of you now I have actually bought my entrance fee ticket. Now the damn place to sleep as step 2..
---
---