Wednesday Walk:cats like graffiti,เดินเจอแมวชอบศิลปะภาพวาด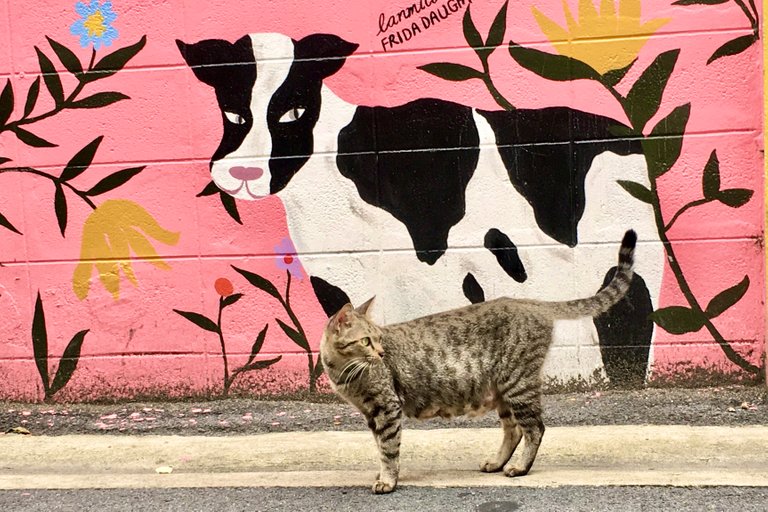 The other week I went for a walk by the small pier by the oldest hotel. After taking some photos at the pier, I walked towards the old custom house some ten minutes walk away. I hadn't been to this area for years; so I was quite surprised to see the new building inside the French Embassy. The geometry of the white building looked very strange and cold to me. The old neo-colonial style building was much warmer and more friendly. The security cameras on the massive wall made me felt that the diplomatic corps were well prepared for any alien attack. I walked towards the old Custom House but it was closed to the public due to the pandemic.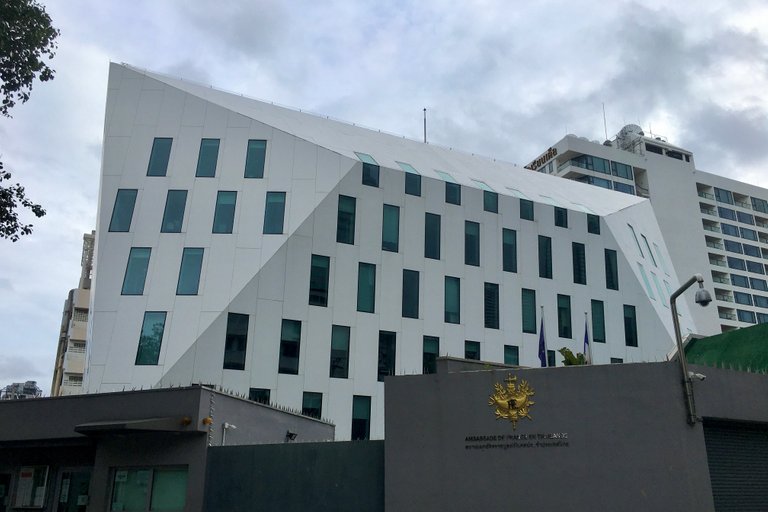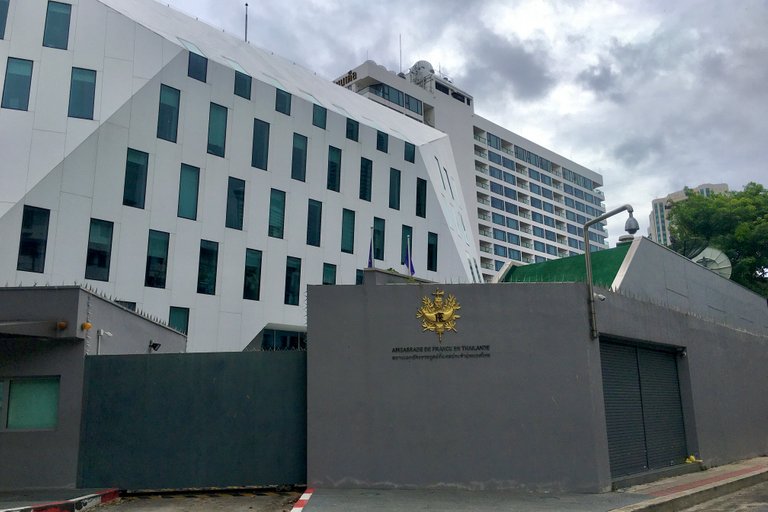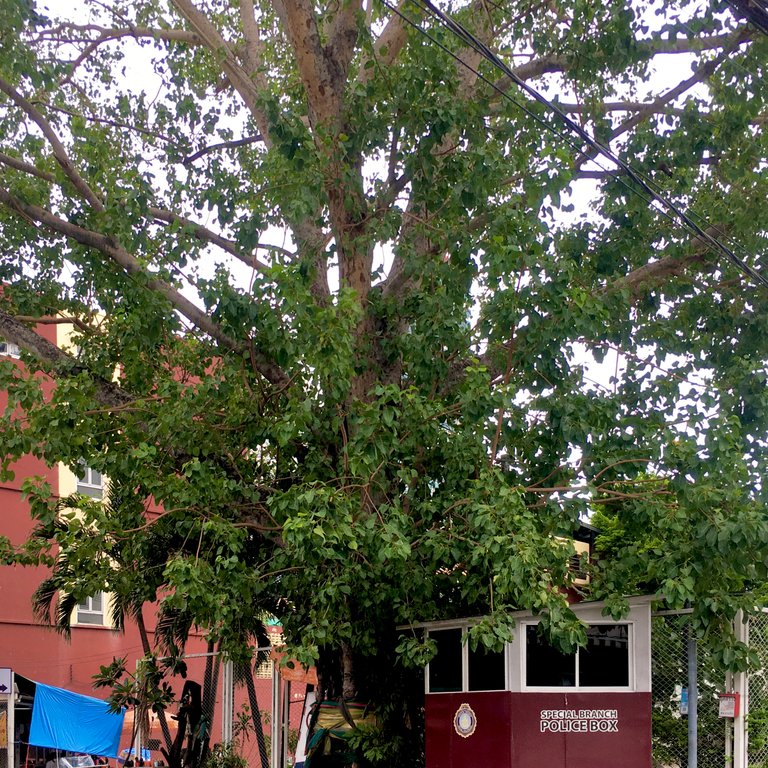 So, took photos of the surrounding area as a souvenir for the future. I noticed an old wooden house which was in the same style as the old French embassy building. This house must have been over a hundred years old; I noticed a security camera inside the gate. There's an old Muslim community by the river front; their snack stalls were all closed unfortunately. Then, I decided to try my luck for some snack at any side street nearby; the walk took me about ten minutes. I tried to observe everything and take some mental pictures of the quiet atmosphere and my eirre feeling about the future. It felt like things would soon change drastically forever.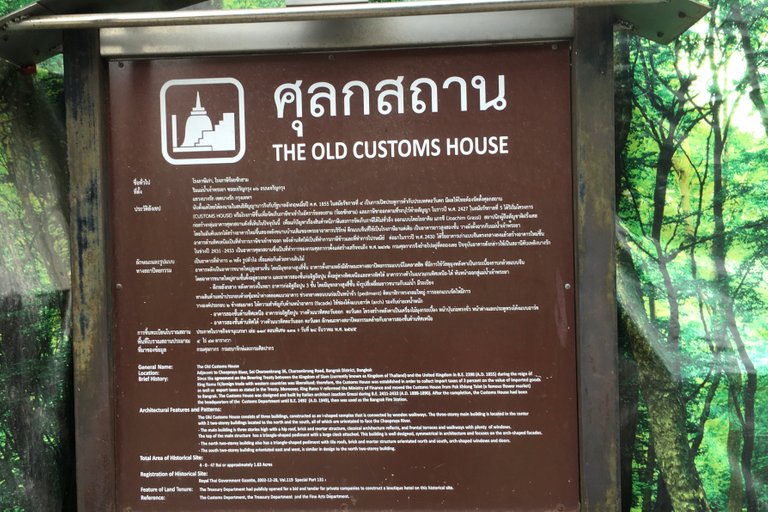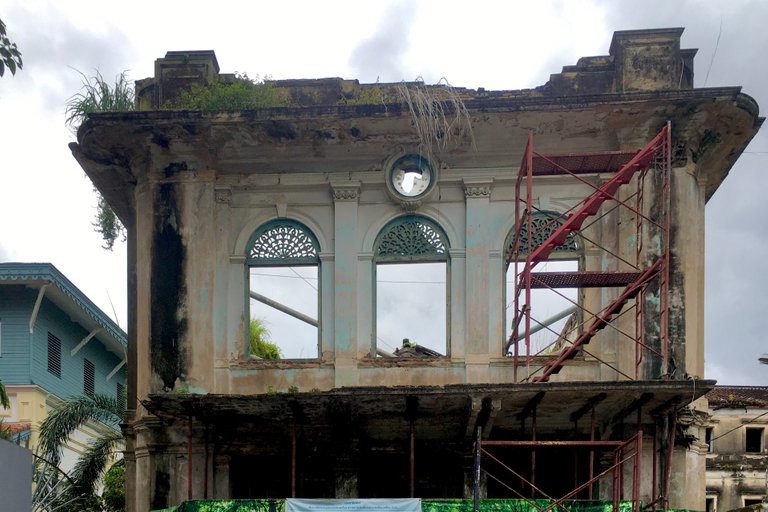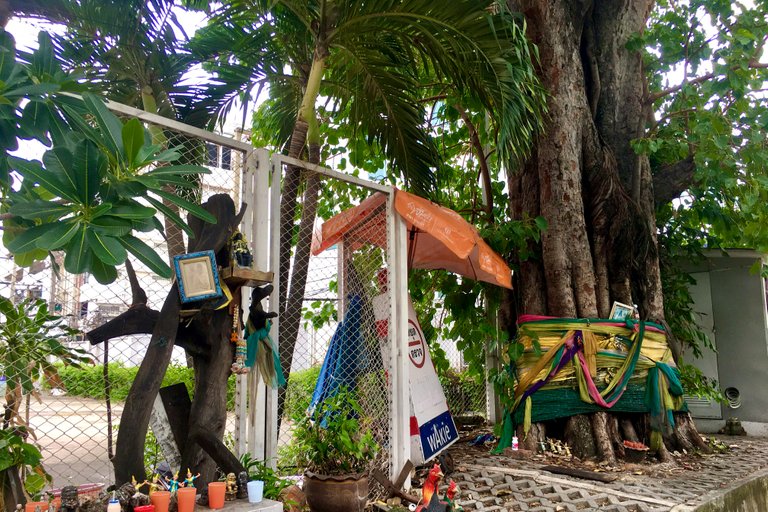 What I found in the other narrow alley was quite uplifting and cheerful. It was late afternoon so someone had come to feed all the stray cats in this area. It was fun seeing so many stray cats enjoying some testing time after their dinner. These were specially artistic cats as they seemed to enjoy their rest in front of graffitis along the wall. These cats were very polite and introvert just what I could expect from artistic cats.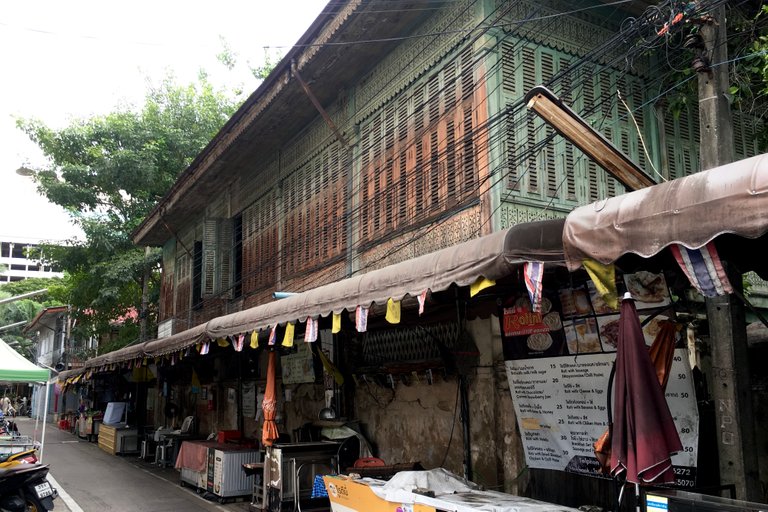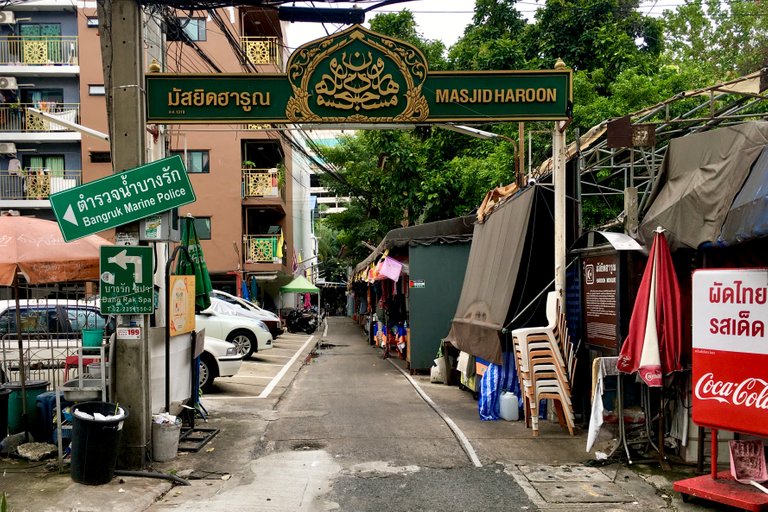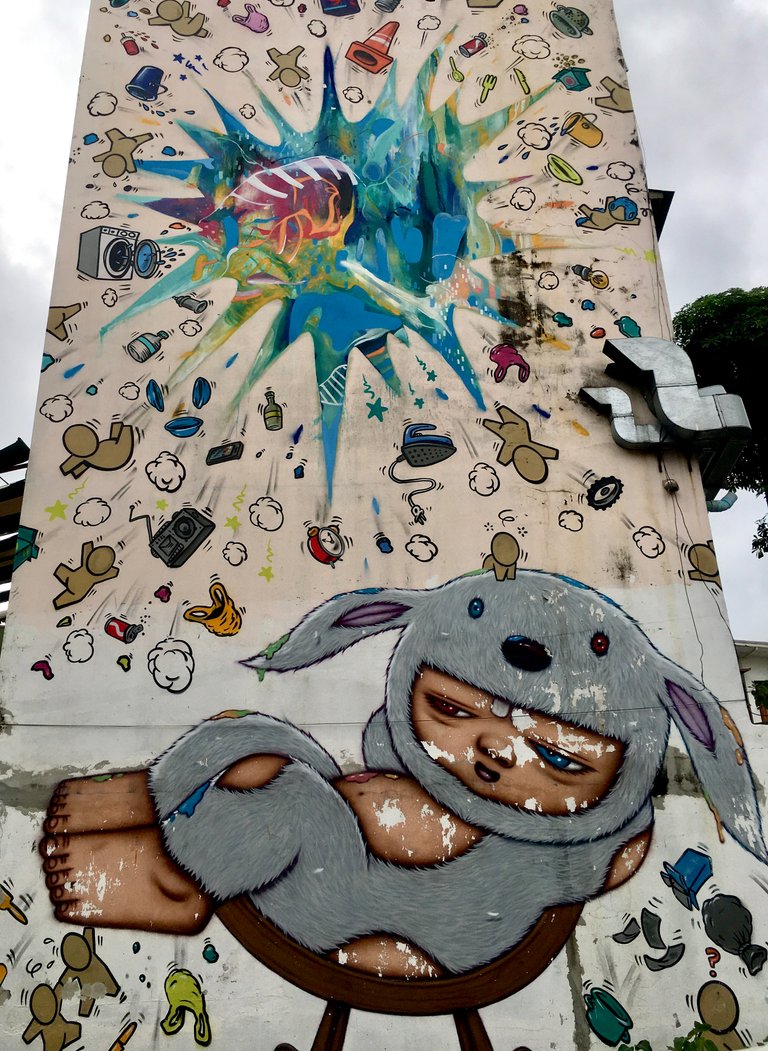 These cats lived in their world of artistic imagination and creativity. They didn't like a stranger like me to barge into their private art gallery. I did try my best to engage in a conversation with some cats, but I couldn't answer any of their questions on artistic interpretation of any of the art on the wall. So, they politely told me to leave them alone. I really must take up some art appreciation course one day!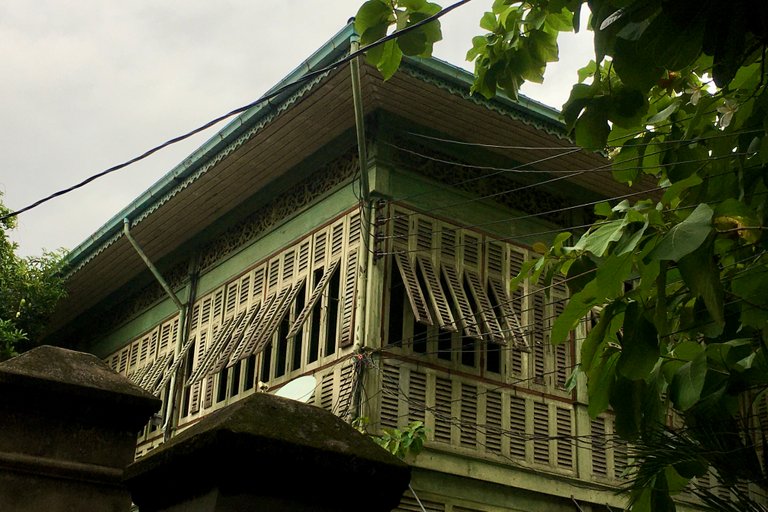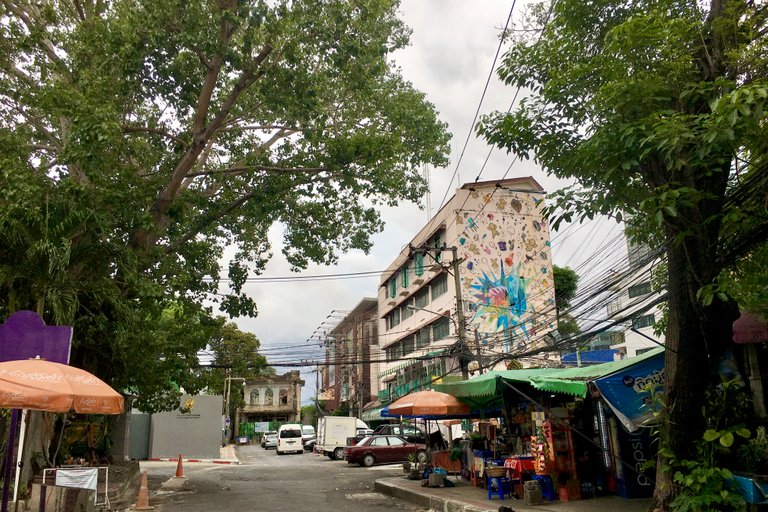 The only consolation to myself for being rejected by all these snobbish artistic cat was to have special pineapple smoothie without added sugar at a small coffee shop. Luckily, the owners were very kind and tried to comfort me a bit; these cats have become too eccentric and secular in their choice of artistic companions. At least they kept the barbarian-mice from destroying the art work. Time was hard, some gangster mice wound certainty steal the art work to make some money in the black market. So, people were quite happy with these artistic bodyguards.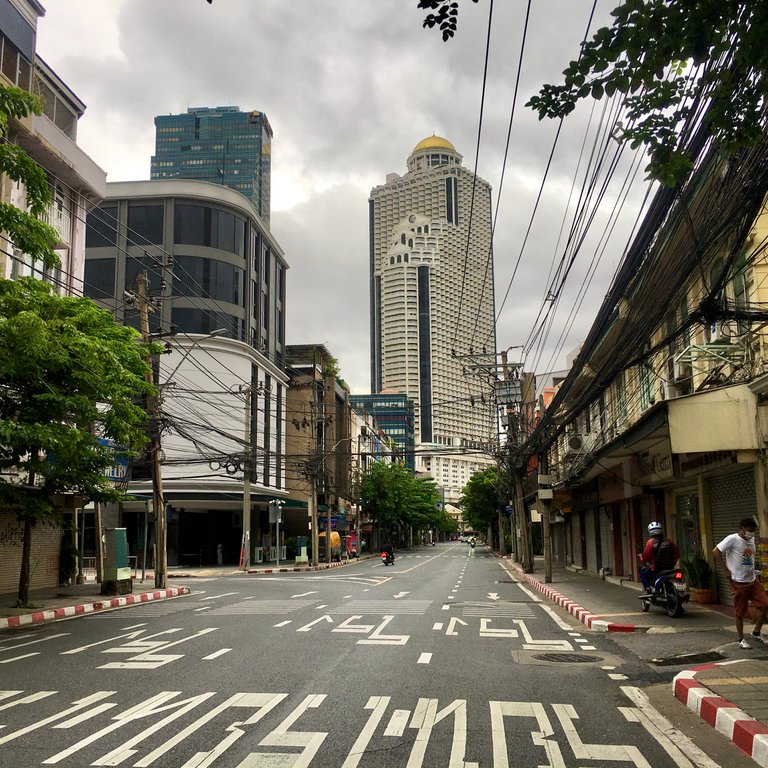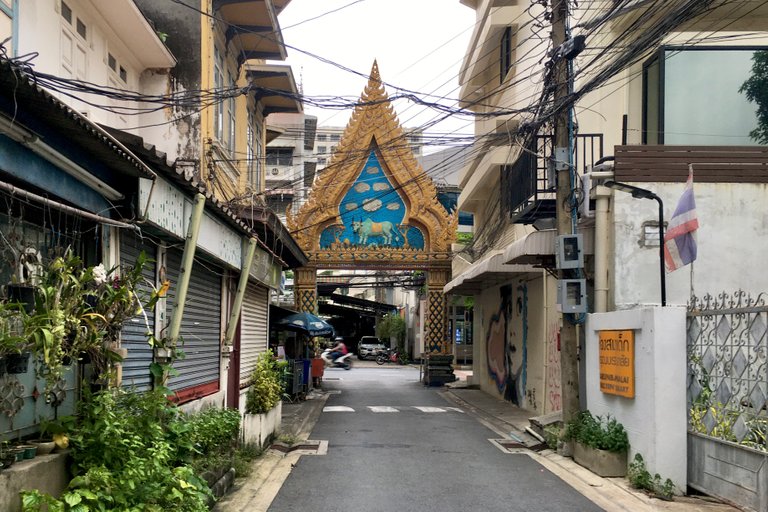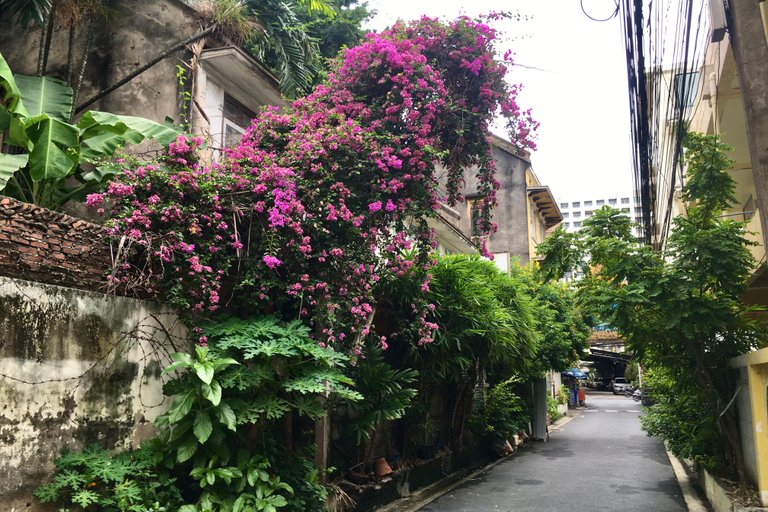 สัปดาห์ก่อนเราไปเดินเที่ยวแถว ท่าน้ำเล็กๆที่อยู่ติดโรงแรมโอเรียนทัล เราเดินถ่ายรูปอยู่พักใหญ่ พยายามจำภาพต่างๆไว้ และบรรยากาศที่เงียบเหงาวังเวงด้วย เราไม่เคยเห็นบ้านเมืองอยู่ในสภาพแบบนี้มาก่อน และเราก็กลัวว่าในอนาคตจะมีการเปลี่ยนแปลงที่กระทันหัน และน่าตกใจมากขึ้นไปอีก เรารู้สึกเหมือนกับว่าโลกและบ้านเมืองกำลังจะเปลี่ยนแปลงไปแบบไม่มีวันหวนกลับคืนดังเดิม เราก็เดินเลยต่อไปทางสถานฑูตฝรั่งเศส เราก็ต้องแปลกใจมากกับตึกใหม่และกำแพงสูงใหญ่ของสถานฑูต มันต่างจากภาพที่เราเคยจำในสมองเราเมื่อสิบปีที่ผ่านมา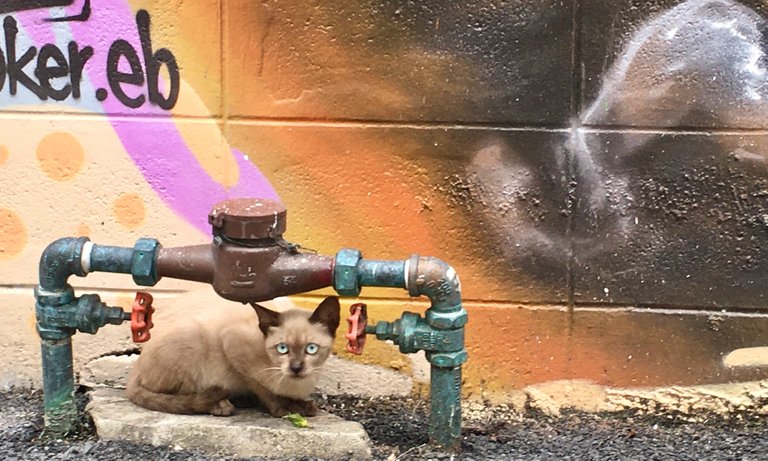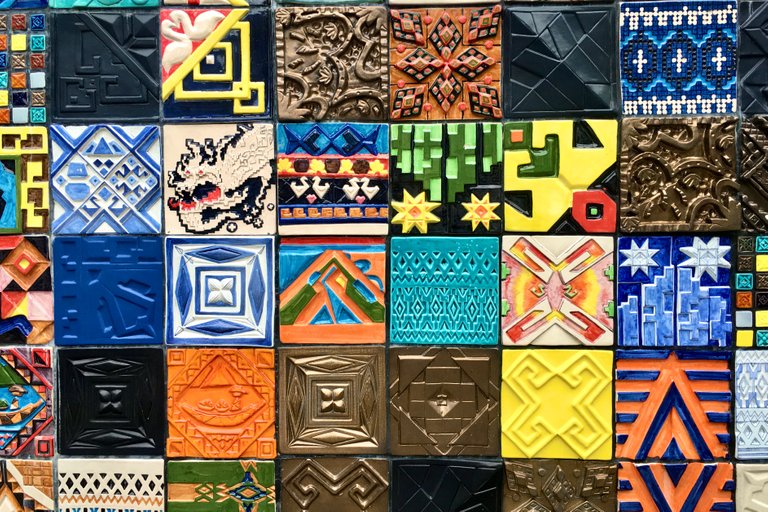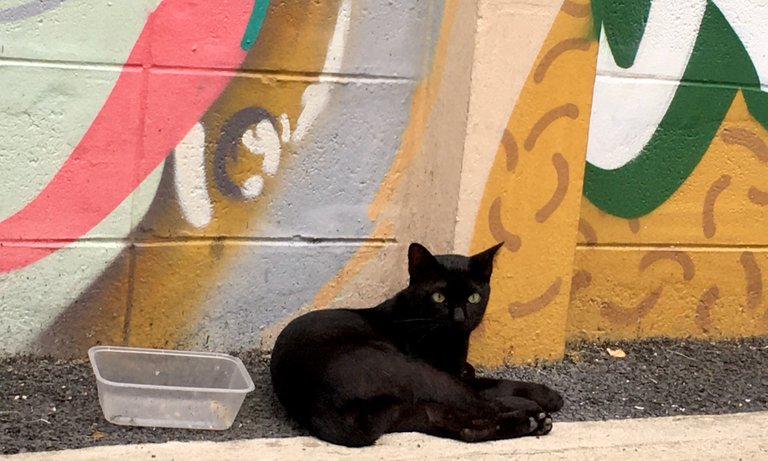 ตึกสีขาวเกมือนกับยานมนุษย์ต่างดาวบนโลกแบบประยุกต์ ส่วนกำแพงที่สูงและแข็งแรง ตลอดจนกล้องวงจรปิดโดยรอบ ทำให้เรารู้สึกราวกับว่า เขาเตรียมรับมือกับการจู่โจมโดยมนุษย์ต่างดาวที่มาจากดาวที่ไกลออกไปในจักรวาล เราเดินต่อไปที่ตึกเก่าแก่ที่เคยเป็นที่เก็บภาษีพวกเรือสินค้าที่ล่องเจ้ามาค้าขายในสยาม แต่เขาปิดไม่ให้เราเจ้าไปเดินเล่นถ่ายรูป ก็เลยต้องเดินถ่ายรูปในบริเวณนั้นแทน ทำมก้เราสังเกตเห็นบ้านไม้เก่าแก่ของคหบดีสมัยก่อน รูปทรงบ้านเหมือนกับตึกเก่าของสถานฑูตเลย บ้านนี้สวยมาก เป็นไม้สักทั้งหลัง ถึงแม้จะดูเก่าแต่ก็มีกล้องวงจรปิดตรงทางเข้าบ้านด้วย แถวนั้นมีชุมขนของชาวมุสลิมที่ตั้งมานานที่ริมแม่น้ำเจ้าพระยา ร้านขายขนมปิดกันหมด เราจึงอดซื้อของกินเล่น เรารีบเดินไปที่ถนนถัดไปเพื่อไปหาของว่างกิน เดินไปเกือบสิบนาที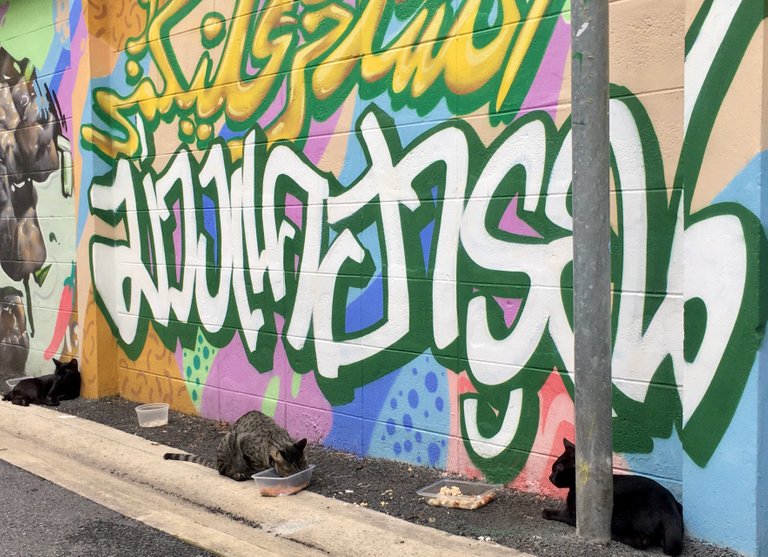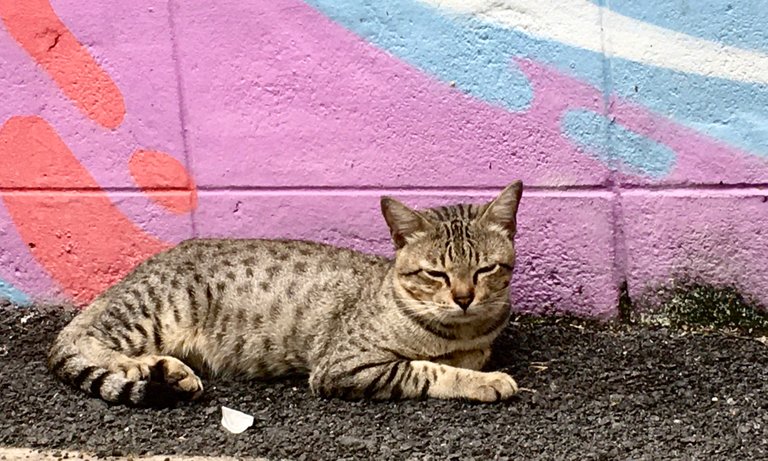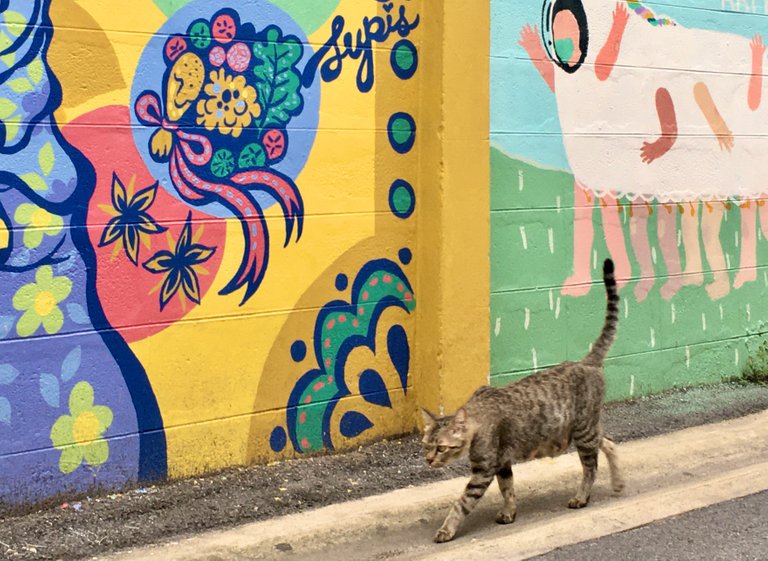 ตอนนั้นก็บ่ายแก่มากจนถึงเวลาเย็นแล้ว เราก็เลยเห็นแมวเร่ร่อนออกมากินอาหารเย็นที่คนเอามาเลี้ยงตามถนน เราไม่เคยเห็นแมวมากมายหลายสีแบบนี้มาก่อน พวกมันดูเหมือนเป็นเจ้าของถนน และเป็นเจ้าถิ่น แมวดูไม่สนใจใครเลย พอกินอิ่มแล้วก็พากันนั่งชมภาพเขียนฝาผนังแบบผ่อนคลายมาก เราก็พึ่งได้รู้ว่าแมวที่นี่มีความเป็นศิลปินสูงมาก เราพยายามคุยกับแมวบางตัว แต่แมวก็หมางเมินเรา เพราะเราไม่สามารถตอบคำถามทางศิลปะได้เลย แมวเบื่อที่จะคุยกับคนที่ไม่มีความรู้ทางศิลปะเลย. เราก็ต้องถอยออกมาเพราะแมวบอกว่าขออยู่เงียบๆ เพื่อชมงานศิลป์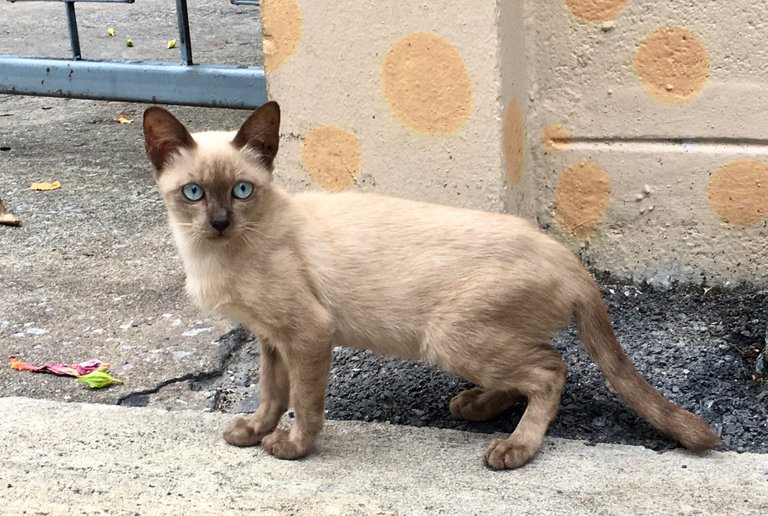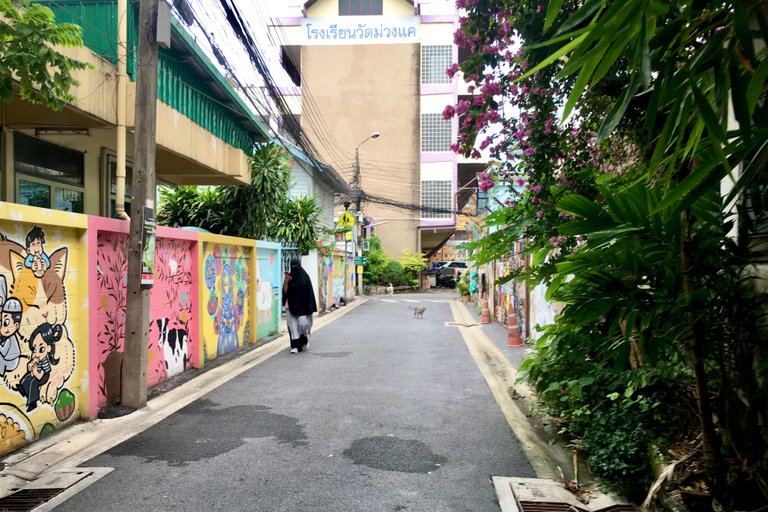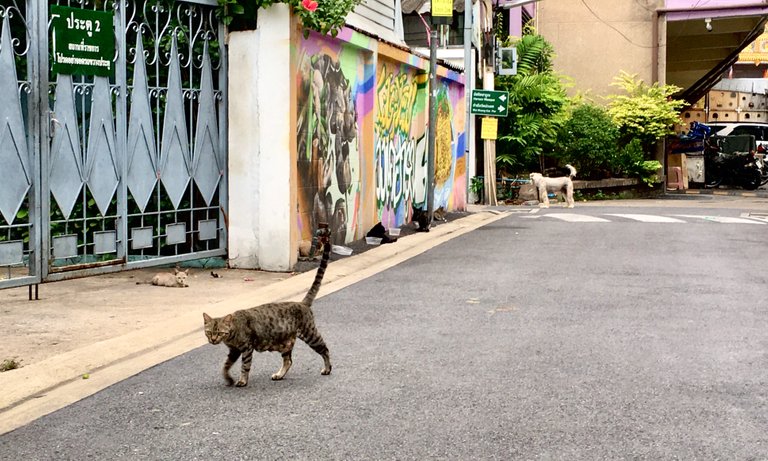 เราก็ต้องปลอบใจตัวเองโดยไปหาของกินที่ร้านกาแฟเล็กๆแถวนั้น โชคดีที่ร้านเปิด และเจ้าของร้านทำน้ำสัปปะรดปั่นได้รสชาดเข้มข้นมาก เราขอแบบพิเศษไม่ใส่น้ำตาลด้วย เราก็ได้นั่งพักเหนื่อยและคุยกับเจ้าของร้าน เขาก็มีความเป็นห่วงว่าอนาคตจะเป็นอย่างไร เพราะเขาได้รับผลกระทบโดยตรงจากการล็อกดาวน์ เราต่างกังวลกับความไม่แน่นอนของอนาคต เราก็คุยกันว่าพวกเราคงต้องเตรียมรับมือกับสิ่งที่ไม่เคยคาดคิดมาก่อน และเราอาจจะต้องออกไปอยู่ต่างจังหวัดเพื่อความปลอดภัยในชีวิต บ้านเมืองอาจจะต้องผ่านความวุ่นวายและการจราจลเพราะปัญหาทางการเมืองด้วย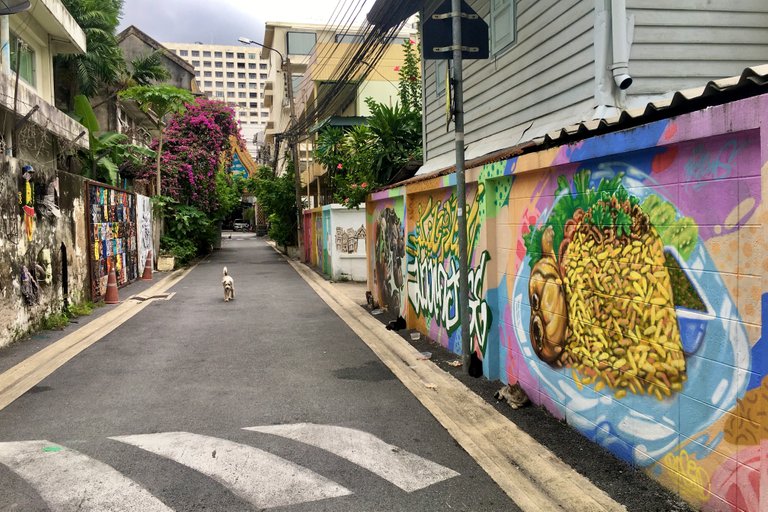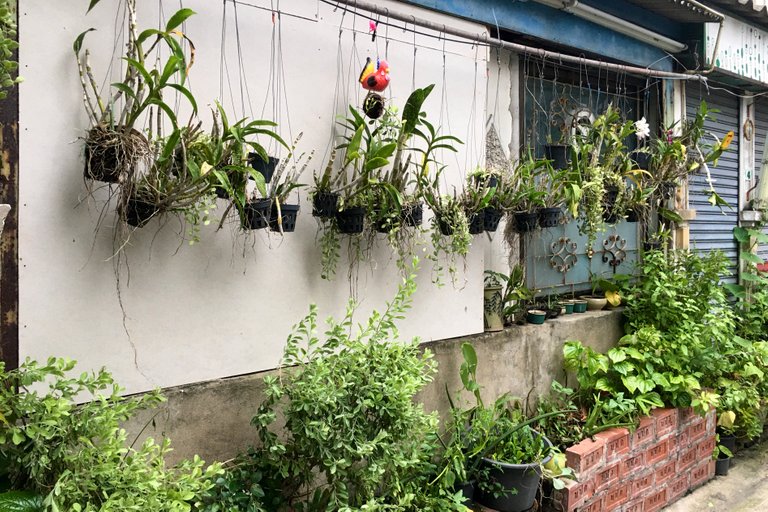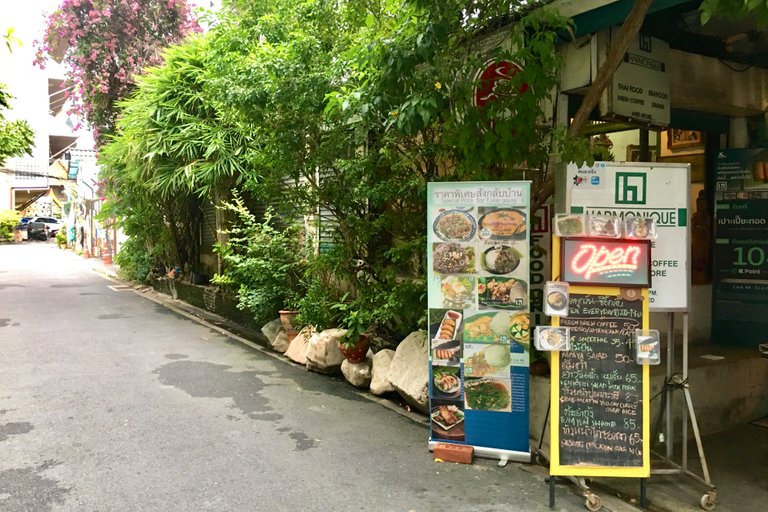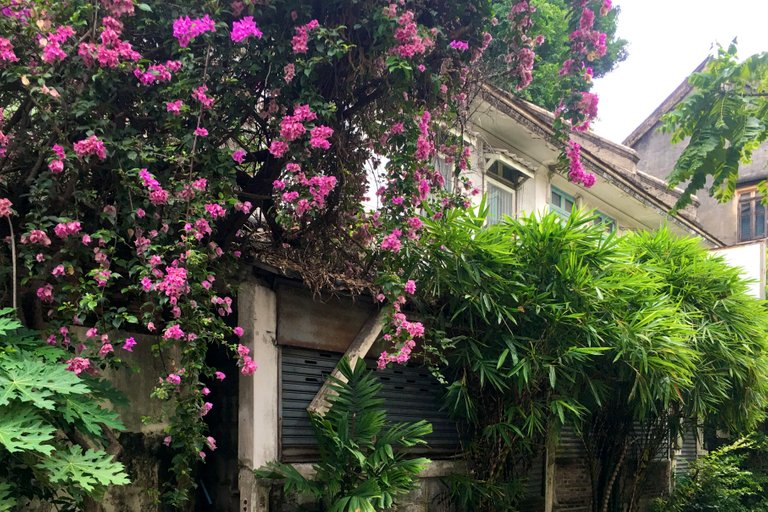 Wishing you peace, good health and prosperity.
Stay strong and cheerful.
---
---