Beautiful Sunday: life by the river, wondering about the future.

The train arrived just before the sunset, so I told the tuk-tuk driver to go along the waterfront. It used to be very quiet and looking abandoned for the whole year during the plandemics. I often wondered whether all the restaurants, coffee shops and pubs would ever be able to recover from zero tourism. Very slowly, local people have braved the slow economic recovery and opened up their restaurants. The mobile food vendors were able to make a come back much sooner as they sold cheap street food. There used to be tons of people along the promenade doing aerobic dancing, kids on skate boards, elderly people taking evening walks and tourists enjoying the colourful sunset by the river.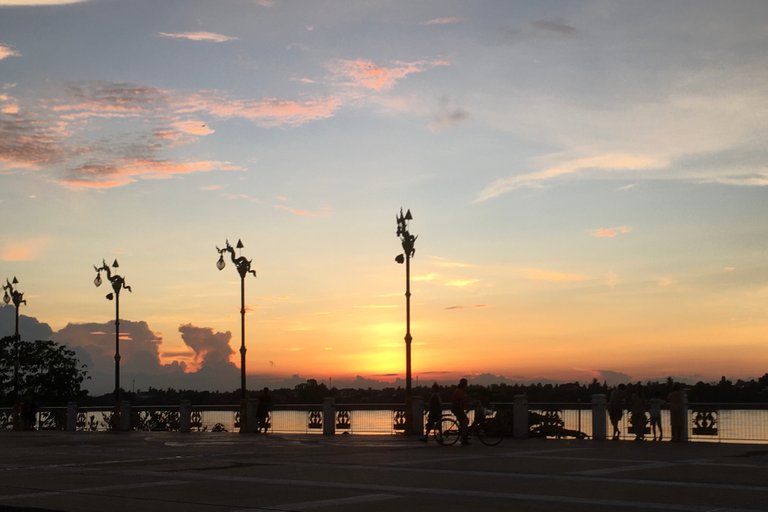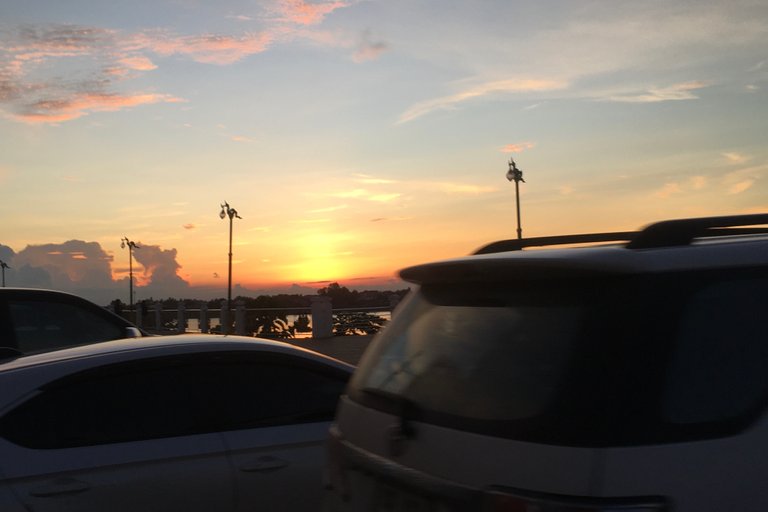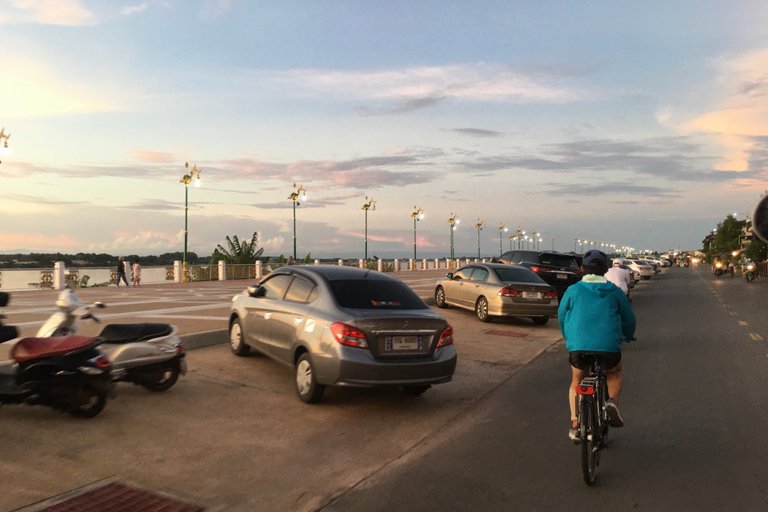 There were two new hotels which started their construction two years ago. They had to be closed as soon as they were opened due to national lockdown and zero tourism. I thought these country people were superstitious and had consulted their astrologers or Feng Shui masters before any major investments. As an amateur in Feng Shui, I could predict unfavorable conditions for investments and some troubles with regards to natural disaster in our country in the near future.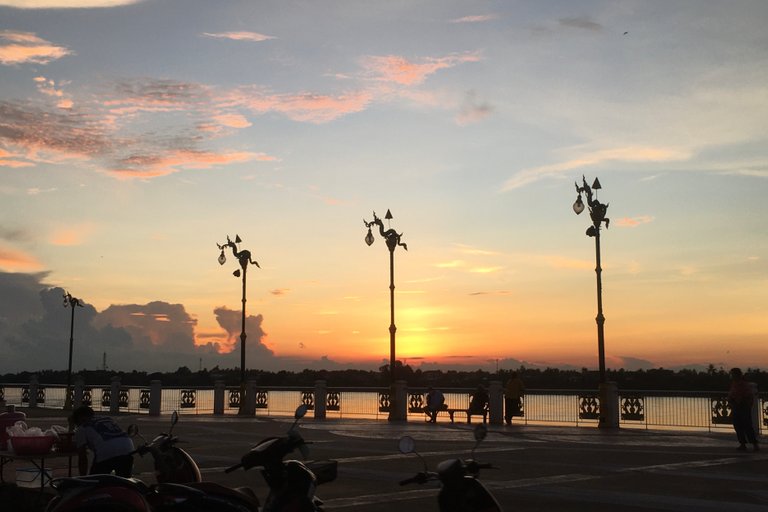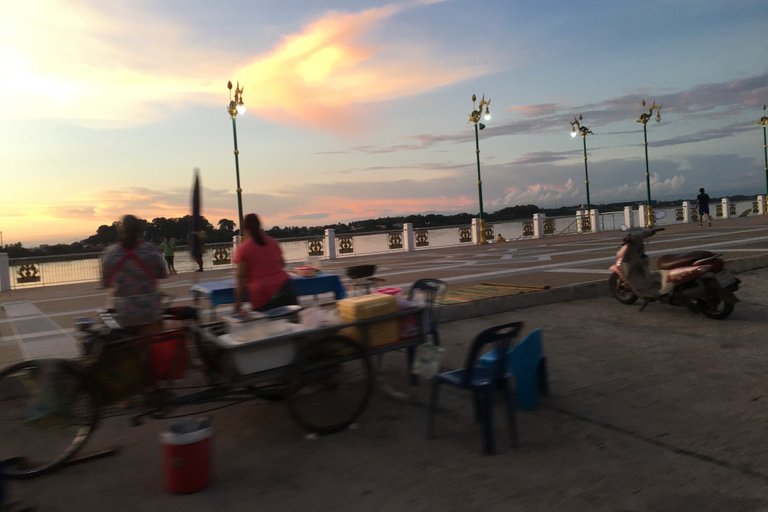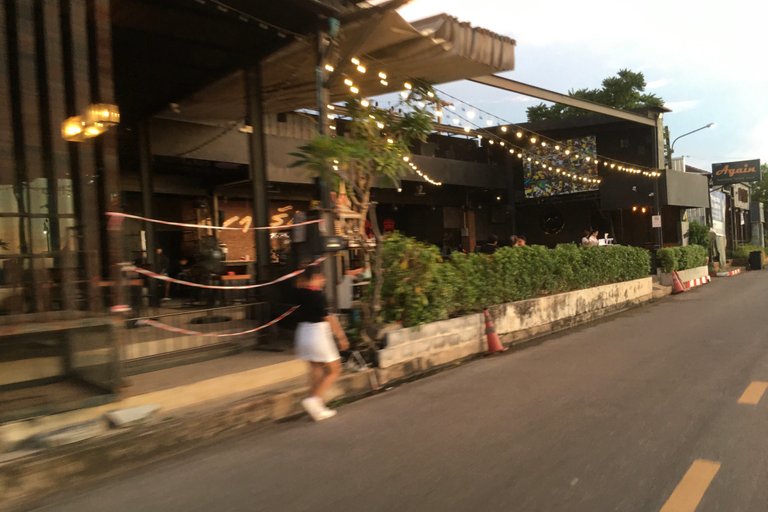 Most wealthy people and top politicians regularly consulted their astrologers before embarking on big projects. I used to know some of these famous astrologers years ago; they charged enormous fees though their faces didn't convey much in terms of psychic abilities to me. Only one astrologer stood out as being very sharp and good at astrological calculations; he could memorise the astrological calendar! We became good friends but he got too involved with politicians so I had to fade myself out of that circle. I was invited to join a circle of advisers to a prime minister but that really wasn't my lifestyle. It's much better to stick to gardening and feeding stray cats.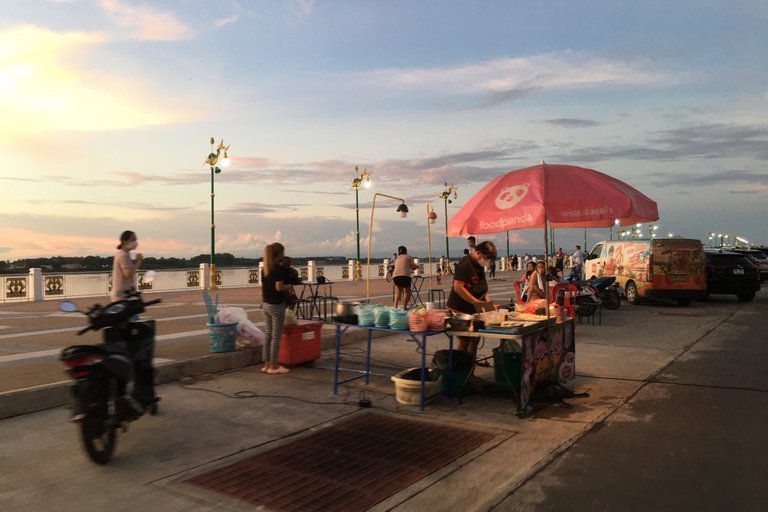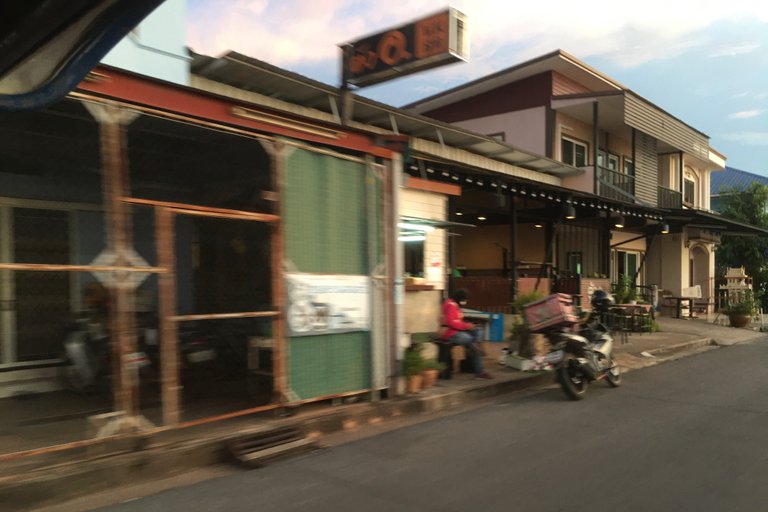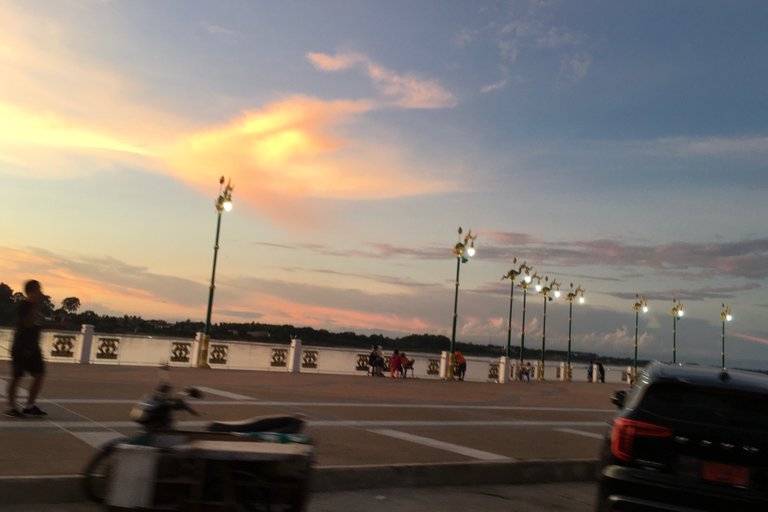 Recently, I told all my friends to halt any investments for three years, just to stay on the safe side. The other day I just advised a taxi driver not to put any more money into the expansion of his family restaurant in Surin. I had been warning some friends and villagers to prepare for a world war or big regional conflict three years ago. My old friend had taken my warning seriously and has a safe house under construction some two hours' drive from Bangkok. I did buy some spare tanks for storing petrol for my garden last year well before the rise in gas prices and sanction of Russia. I told friends and villagers to stock up cooking oil, dry food or storable food as these would become very expensive. These warnings have now become reality. I have been checking the level of water in the river during the last few days and asked my gardener about the river level everyday. Some dams upstream have released big volume of rain water a few days ago. The vision I saw into the future was not pretty; all I could do was to keep praying and sending good vibes to Mother Nature.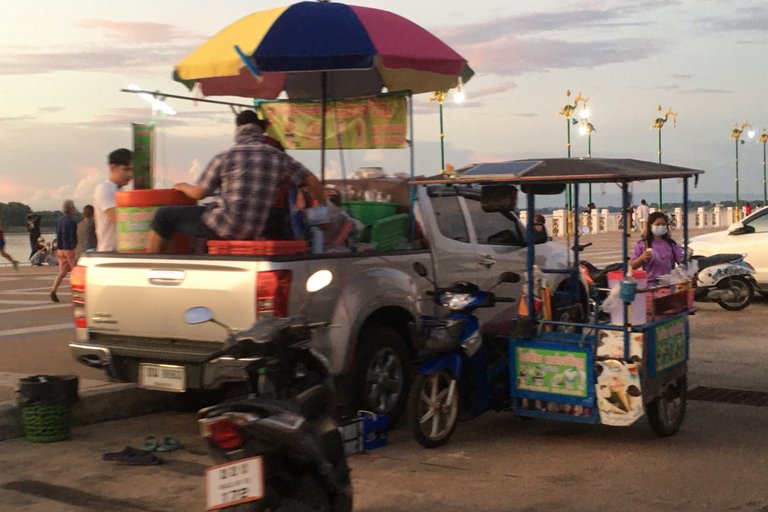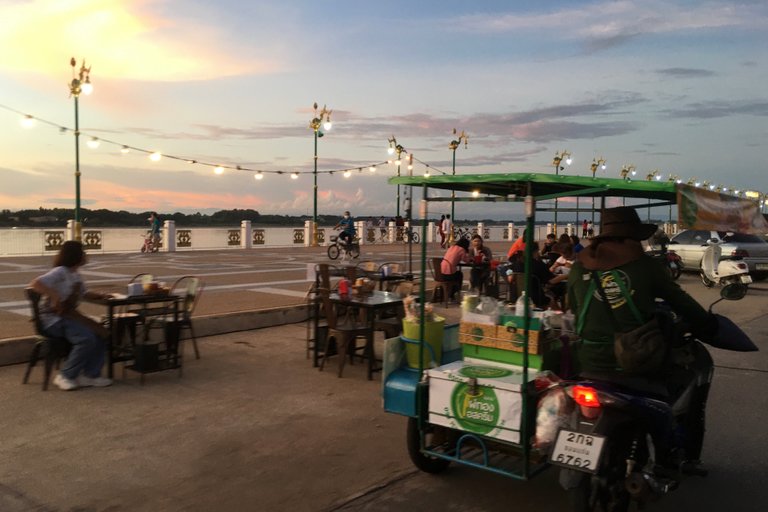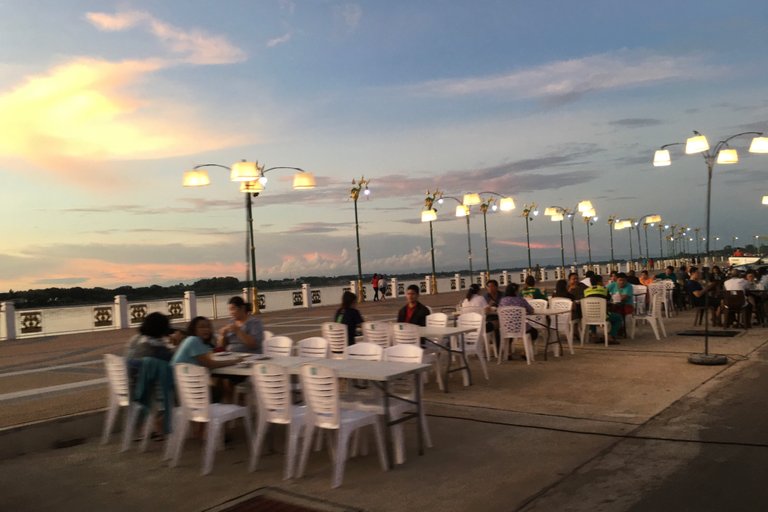 The waterfront in the town center has started to wake up with more people coming out to enjoy themselves. Fear was very effective instrument in controlling people's behaviours. It took a lot of patience to talk logic and science with some local villagers so that they could save themselves from being coerced into taking experimental product. I did save a few people and helped healing several villagers with adverse effects. They were quite puzzled that a strange-looking city dweller could turn out to be correct on many things. I needed to preserve my tribal people who would be my strength and supporters in the near future.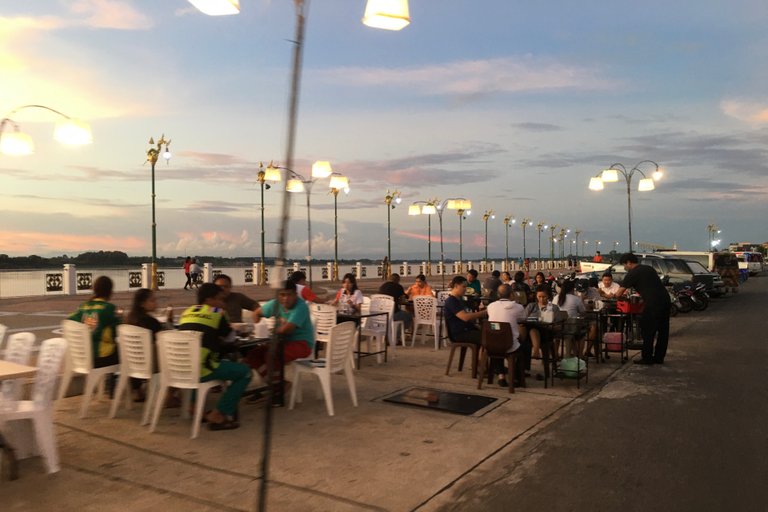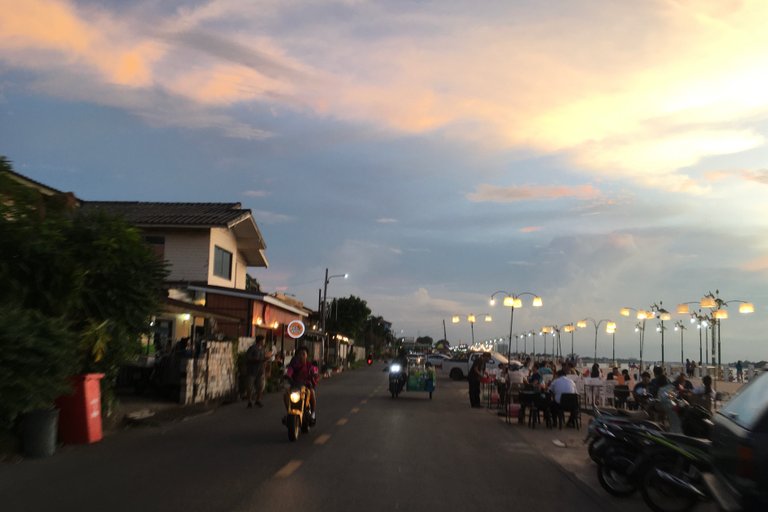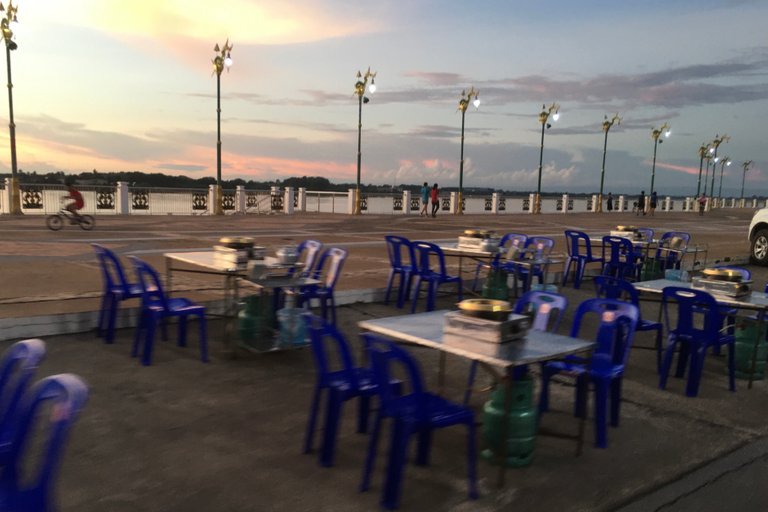 Night life is slowly coming back to the promenade and restaurants. The lively atmosphere was uplifting for my spirit. I hope people would be stubborn and persistent in living their usual lifestyle and carry on with routine exercises by the river. This small town has been lucky as the silent majority of older generations of people still remain pure blood; that was why there wasn't any outbreak among the elderly. Most people who had died unexpectedly were those people who got the third and fourth injections. So, I was hopeful that the local economy could still move on steadily without too much disruption.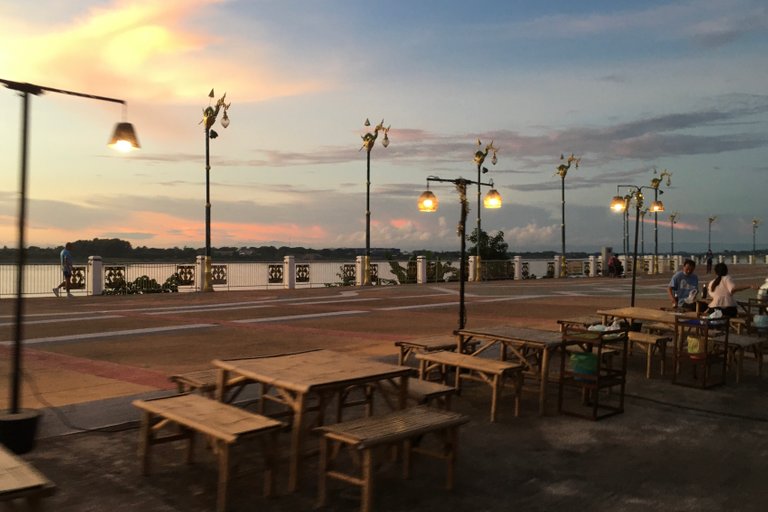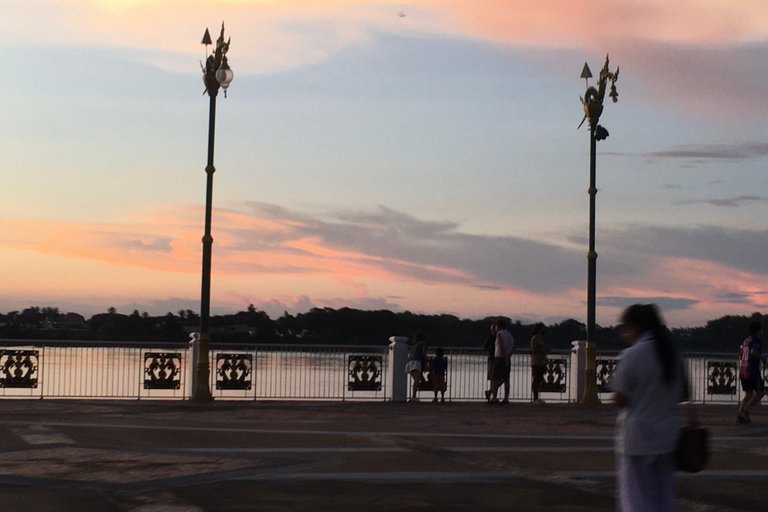 The charming atmosphere of the sunsets did attract tourists from nearby provinces and people to have dinner by the river. Some big night clubs were still closed as these did depend on big numbers of tourists to be cost effective. The oldest and biggest hotel in town had shut down and I expected other big hotels to go under soon. It was sad to see things turned out as I predicted two years ago. But I knew this was just the beginning; I did tell my gardener to repair her house one year before prices of building materials went up 30%. We would have some breathing space or grace period before the next tsunami of bad news would arrive out of nowhere. That's why I have been under a lot of pressure to get things in order. Having limited budget made it more difficult to follow my plans. Additionally, unexpected things seemed to pop up along the way to slow me down.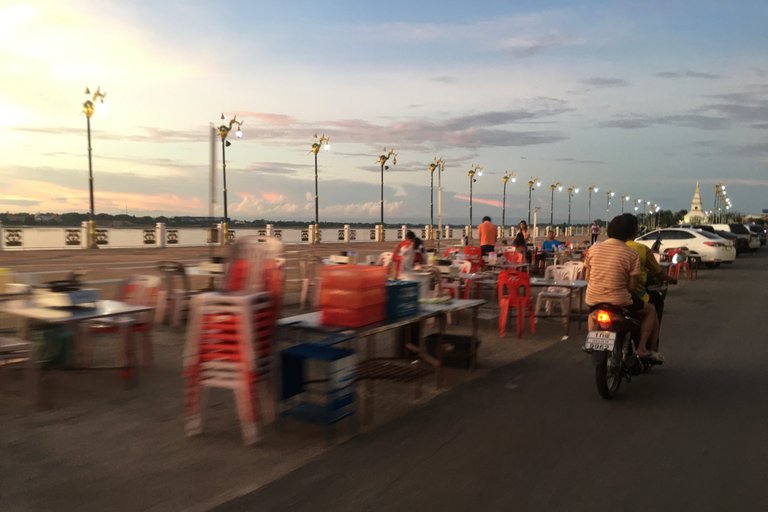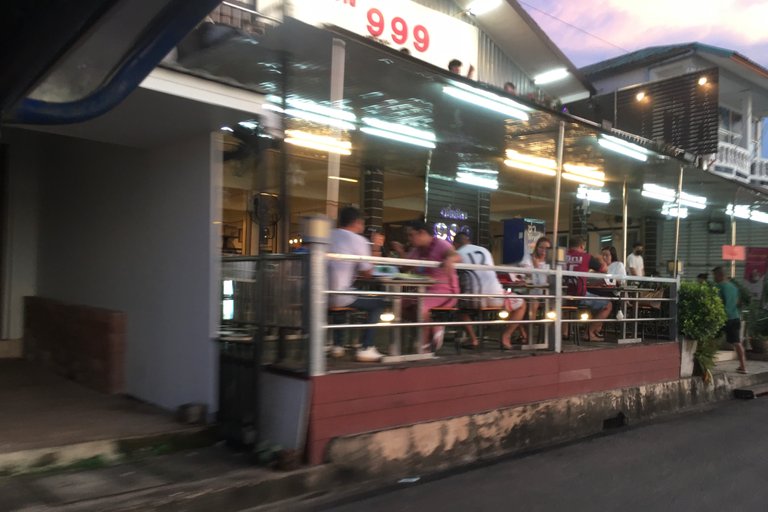 Theses local people were having a good time for a change, though most of them had no clue about so many uncertainties in the future. We just have to enjoy the good time while we still could. The driver has taken my advise and planted several more crops for self-sufficiency. He even started keeping many chickens and could sell fresh eggs for extra income. My gardener has reported that all those jabbed villagers have been complaining about getting exhausted very easily and could not do heavy gardening work any more. Some couldn't move their arms and became breathless easily. Those who had heeded my advice and detoxed last year still remained strong and could continue with routine work. I have been trying to build up some local supporters who could join me in handling future eventuality of chaos and sudden changes. I know we need a tribe of sympathetic and healthy people but this seems almost impossible. However, I do believe that good things will find those who deserve them. So, I should continue my spiritual quest for enlightenment and follow Buddhist teaching as much as I could.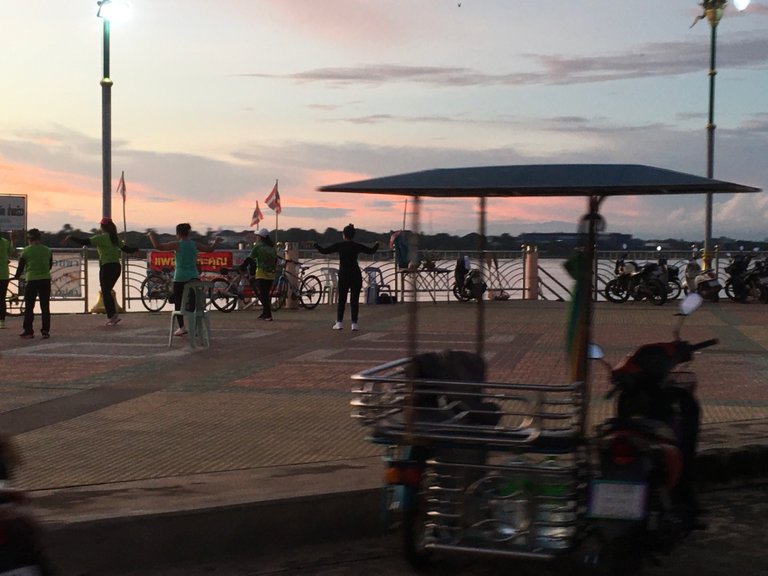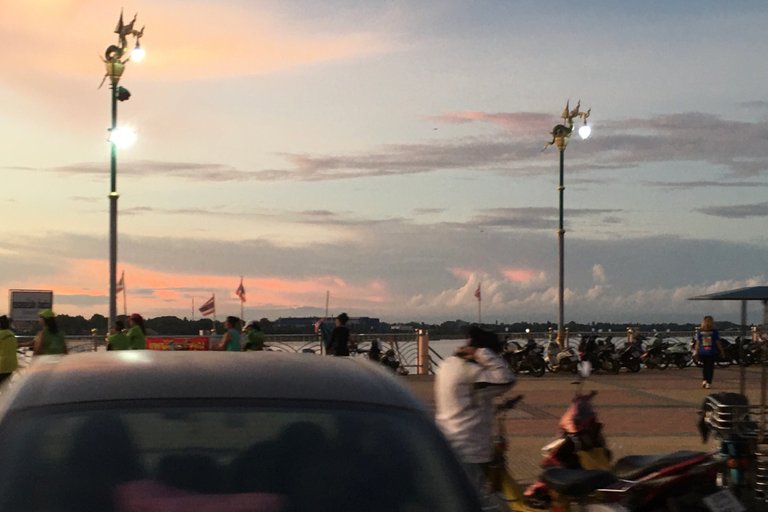 Wishing you peace, good health and prosperity.
Stay strong and cheerful.
---
---