Movies & TV shows contest||y favorite TV series|| 24hours series|| Concurso de películas y programas de televisión||Mi serie de televisión favorita||Serie de 24 horas
My favorite TV series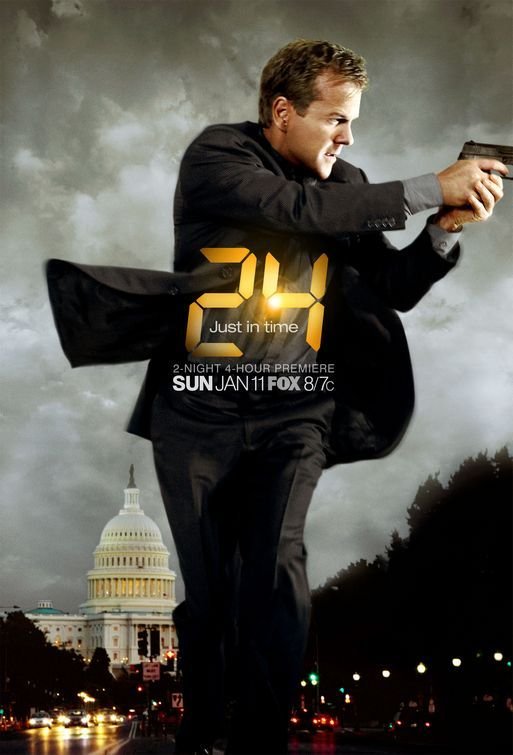 This is my first time posting in this community. I am glad I was given the advantage to display my love for this TV series.
Different people like me pass time with several things from playing games, watching films, listening to music, reading books and gisting among others.
Am not a fan of romantic films, action films serve me the best. During my tender age, I watched Nollywood action films and warrior history movies.
Action films dominated the movie industry because they gave no room for dull moments. My love for action movies influenced me to buy toy guns. I buy a gun almost every day. At one point I intended to join the military because of the influence of this series on me.
---
24 hours- Jack Bauer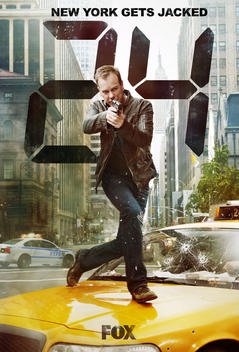 I don't feel happy when there is a break in transmission either by power supply interruption or my parents calling on me.
This series is programmed to serve twenty-four hours per season. The main actor is Jack Bauer. This film featured technological advancement, terrorism, bad government officials, and a lot of political games within and without. Chloe O'Brian played a meaningful role at Counter Terrorist Unit (CTU) she had a strong belief in Jack Bauer. The movie is based on their acting in America and America is used as a case study.
From the beginning to the end, America has been fighting against terrorists from the very first hour of the movie. They fight against ISIS within and outside the state among other terrorist groups. Some public officials betrayed their country by selling vital information for money or materials. Some are even in support to topple the Government on the seat. Jack Bauer accomplished with other agents fights against terrorist attacks, investigating and interrogating criminals in collaboration with the FBI.
They made us know that some terrorist organizations tagged themselves with Islam jihadists whereas they are non-muslim.
Jack Bauer and a couple of agents' loyalty and dedication almost get them killed by some corrupt public office holders and even some government officials including an acting president.
Bauer displayed leadership skills, commitment to the unit in serving, and a spare head majority of the operation, which made him neglect his beautiful daughter Kim Bauer, he lost every single loved one around him.
At one point, he decided to stay away from loved ones for their safety. He at one point faked his death to relieve himself of the threat of death. He is willing to die for his country, a very rare dedication that is lost in this century. He displayed some self-defense measures that every viewer can practice and learn easily.
Bauer also prefers peaceful coexistence to conflict.
Aside from the fun of the combat fighting, the periodic shooting, the sniper action, and the hard torture. You will never be easily deceived if you watch the series well. You should be more careful and less careless. And you will also be a subscriber of peace.
---
Permit me to recommend this incomparable TV series; 24-hours series.
---
Thanks for your time 😘
The pen keeps dazzling 🖌️
Mi serie de televisión favorita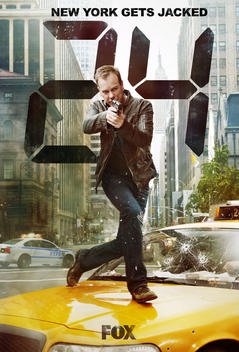 Esta es la primera vez que posteo en esta comunidad, estoy contento de que me hayan dado la ventaja de mostrar mi amor por esta serie de TV.
Diferentes personas como yo pasan el tiempo con varias cosas desde jugar, ver películas, escuchar música, leer libros y gisting entre otros.
No soy un fanático de las películas románticas, las películas de acción son las que más me gustan. Durante mi tierna edad, veía películas de acción de Nollywood y películas de historia de guerreros.
Las películas de acción dominaban la industria cinematográfica porque no daban cabida a los momentos aburridos. Mi amor por las películas de acción me influyó para comprar armas de juguete. Me compro una pistola casi todos los días. En un momento dado tuve la intención de alistarme en el ejército debido a la influencia de esta serie en mí.
---
24 horas- Jack Bauer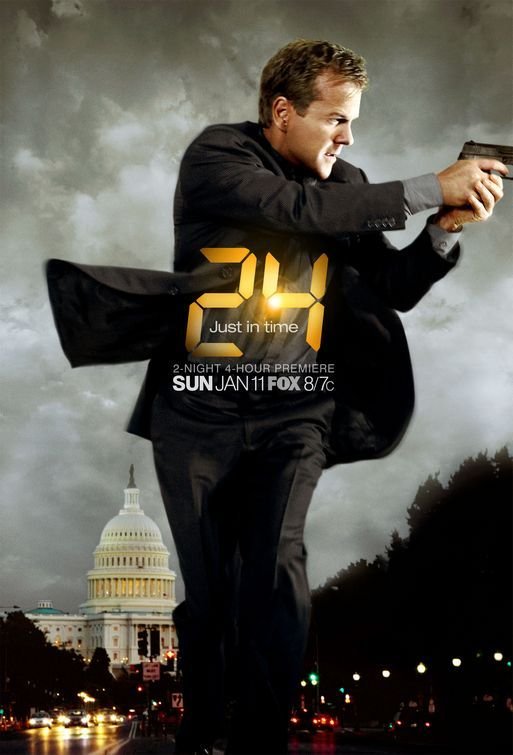 No me siento feliz cuando se interrumpe la transmisión, ya sea por una interrupción del suministro eléctrico o porque mis padres me llaman.
Esta serie está programada para servir veinticuatro horas por temporada. El actor principal es Jack Bauer. En ella aparecen avances tecnológicos, terrorismo, malos funcionarios del gobierno y un montón de juegos políticos internos y externos. Chloe O'Brian desempeñó un papel importante en la Unidad Antiterrorista (CTU), que creía firmemente en Jack Bauer. La película se basa en su actuación en Estados Unidos y este país se utiliza como caso de estudio.
Desde el principio hasta el final, Estados Unidos lucha contra los terroristas desde la primera hora de la película. Luchan contra el ISIS dentro y fuera del Estado, entre otros grupos terroristas. Algunos funcionarios públicos traicionan a su país vendiendo información vital por dinero o materiales. Algunos incluso apoyan el derrocamiento del Gobierno en el asiento. Jack Bauer logró con otros agentes lucha contra los ataques terroristas, la investigación y el interrogatorio de los criminales en colaboración con el FBI.
Nos hicieron saber que algunas organizaciones terroristas se etiquetan con yihadistas del Islam mientras que son no musulmanes.
La lealtad y la dedicación de Jack Bauer y un par de agentes casi consiguen que los maten algunos cargos públicos corruptos e incluso algunos funcionarios del gobierno, incluido un presidente en funciones.
Bauer demostró sus dotes de liderazgo, su compromiso con la unidad en la que servía y la mayoría de la cabeza de la operación, lo que le hizo descuidar a su hermosa hija Kim Bauer, perdió a todos los seres queridos que le rodeaban.
En un momento dado, decidió alejarse de sus seres queridos por su seguridad. En un momento dado, fingió su muerte para librarse de la amenaza de muerte. Está dispuesto a morir por su país, una dedicación muy rara que se ha perdido en este siglo. Mostró algunas medidas de autodefensa que todo espectador puede practicar y aprender fácilmente.
Bauer también prefiere la coexistencia pacífica al conflicto.
Además de la diversión de los combates, los disparos periódicos, la acción de los francotiradores y las duras torturas. No se dejará engañar fácilmente si ve bien la serie. Deberás ser más cuidadoso y menos descuidado. Y también serás un suscriptor de la paz.
---
Permítanme recomendarles esta incomparable serie de televisión; la serie 24 horas.
---
Gracias por tu tiempo 😘
La pluma sigue deslumbrando 🖌️
---
---