REVEALED-What could be next for Pep Guardiola in 2022
Spanish tactician Pep Guardiola has remained a sublime manager all through his coaching days. In his career, he has managed the likes of Barcelona, Bayern Munich, and Manchester City. Winning several trophies with them all.
However, many have wondered what could be next if Pep decides to leave Manchester City. This article would discuss the potential destination for Pep if he leaves the Etihad.
Pep Guardiola's next option
According to reports in Netherland, the FA has revealed that the country would be offering Pep Guardiola instant access to their coaching opportunity if he decides to leave Manchester City.
The decision would be made regardless of who is a manager at the time. Although the target is sometime in 2023, they have revealed Pep would be their number one target for the time being.
Pep Guardiola's history
Wherever he has gone, Pep has succeeded in exacting his dominance and his presence is constantly felt. From Spain to Germany and now England.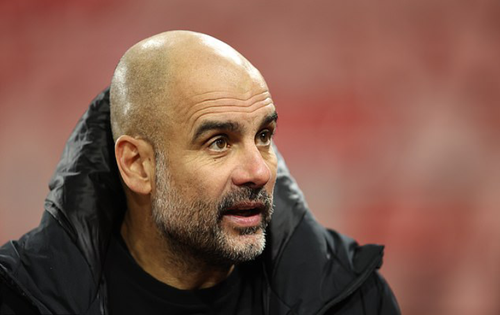 In England, Pep has clinched several trophies in charge as City manager. Ranging from the Premier League title to the FA cup and the EFL trophy. All more than once asides from the FA Cup.
Conclusion
No doubt, Pep has proven himself to be a force to reckon with in terms of his managerial achievements. Hence, the interest from the Netherlands.
Holland remains a possible destination for Pep, as the FA have revealed they would do all within their powers to convince the Spaniard.
#HIVE-101690 #SPORTS #HIVE-ENGINE
#DIESELPOOLS #ARCHON #CTP #LEOFINANCE #NEOXIAN #PALNET
#POB #SPORTSTALK
---
---