Blogging Challenge Parte 1 -Día 12- 3 Hábitos saludables | 3 Healthy habits
Hola querida comunidad, es un placer compartir con ustedes mi décimo segundo día de Bloggin Challeng, donde comentare mis tres hábitos saludables, no sin antes hablar un poco de este tema.
Hello dear community, it is a pleasure to share with you my twelfth day of Bloggin Challengeng, where I will comment my three healthy habits, not without first talking a little about this topic
Los hábitos saludables, son todas esas conductas o patrones que seguimos y nos hacen sentir bien, incidiendo de forma positiva en nuestro organismo y manteniendo un equilibrio en nuestra vida cotidiana. Generando a su vez, un bienestar físico, mental y social en el individuo.Lo que hace que los hábitos se conviertan en algo automático cuando lo ejecutamos regularmente y no a merita ningún esfuerzo porque se convierte en una parte de ti. Sin mas preámbulo comencemos.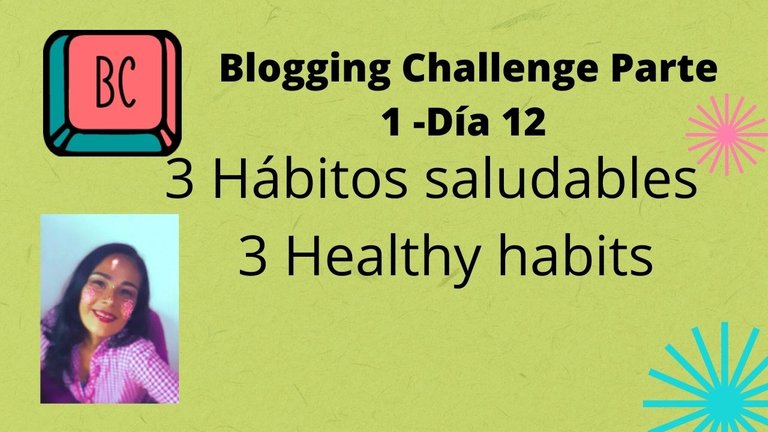 Healthy habits are all those behaviors or patterns that we follow and make us feel good, having a positive impact on our body and maintaining a balance in our daily lives, generating in turn, a physical, mental and social well-being in the individual. Generating in turn, a physical, mental and social well-being in the individual, which makes habits become automatic when we execute them regularly and do not deserve any effort because it becomes a part of you. Without further ado, let's begin .
3 Hábitos saludables
3 Healthy habits
Lo primero que hago es meditar, me siento en la cama cómodamente, me relajo y tratato de estar lo mas cómoda posible, relajo mis músculos y reposo, cierro los ojos y comienzo a respirar, inhalo por la nariz o boca hasta que mi barriga se llene de aire y exhalo por la nariz y permito que mi cuerpo respire a su propio ritmo y mientras respiro me voy relajando mas y mas, visualizo sanación de mi cuerpo, y me dispongo a tener un día maravilloso.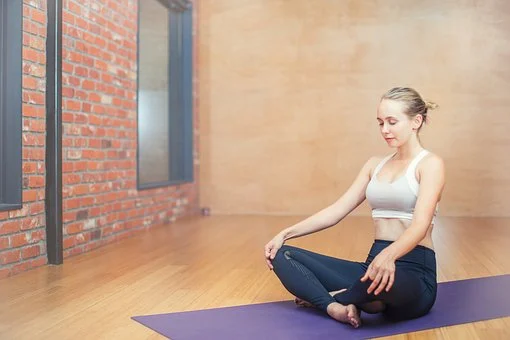 The first thing I do is meditate, I sit on the bed comfortably, relax and try to be as comfortable as possible, relax my muscles and rest, close my eyes and start breathing, inhale through my nose or mouth until my belly fills with air and exhale through my nose and allow my body to breathe at its own pace and as I breathe I relax more and more, visualize healing my body, and set out to have a wonderful day.

Lo segundo que hago es tomarme un vaso de agua tibia en ayunas, para desintoxicar mi organismo, ya que esto permite que los riñones funcionen mejor y puedan al eliminar todas esas sustancias nocivas, permitiendo comenzar el día con mayor vitalidad.Me tomo entre 6 a 8 vasos de agua natural lo que ayuda a mi cuerpo a mantenerse hidratado y mas saludable.
The second thing I do is to drink a glass of warm water on an empty stomach, to detoxify my body, as this allows the kidneys to work better and eliminate all those harmful substances, allowing me to start the day with more vitality, I drink between 6 to 8 glasses of natural water which helps my body to stay hydrated and healthier.

Lo tercero un desayuno nutritivo y balanceado que aporte los nutriente necesario para comenzar el día con energía, eso lo considero una prioridad en vida. Sin el desayuno siento que me desmayo y básicamente no puedo hacer nada....en mi caso ja,ja,.El desayuno considerado por especialista de la salud de su importancia y es necesario en cualquier edad.
The third thing a nutritious and balanced breakfast that provides the necessary nutrients to start the day with energy, that I consider a priority in life. Without breakfast I feel like I faint and basically can't do anything.... in my case ha,ha,.Breakfast considered by health specialist of its importance and is necessary at any age.

Gracias por acompañarme hasta aqui, los espero en el aproximo post.
Thanks for joining me here, I hope to see you in the next post.

---
---