With A Cherry On Top : ZAPFIC50 | Based on 5 Minute Freewrite (Day 1841) | Prompt: extra dose
Source

This microfiction story is for the prompt "extra dose". It reminds me of individuals who require a bit more care in the friend relationship. Viciousness should never be accepted or appeased. However, the old saying, "kill 'em with kindness", goes a long way to preserving your own sanity and the relationships if they are worth saving.
My story for this ZAPFIC50 flash fiction addresses such friend relationships and is told in exactly 50 words. The challenge was created by @felt.buzz.
I based my 50-word story on @mariannewest's Freewrite prompt: Day 1841: 5 Minute Freewrite: Sunday - Prompt: extra dose. If you'd like to join in from the daily prompts, visit @mariannewest's Profile.
Below is my story.

Arriving early, Jeanette and friend, Christy, assisted the hostess by greeting others.
Christy fumed as she couldn't believe the hostess invited Jeanette's ex-husband's new wife.
The hostess smiled broadly as Jeanette approached. "Thanks for inviting Charley's wife. Lots to discuss."
Turning to Christy, Jeanette winked, saying, "Gonna need two cocktails!"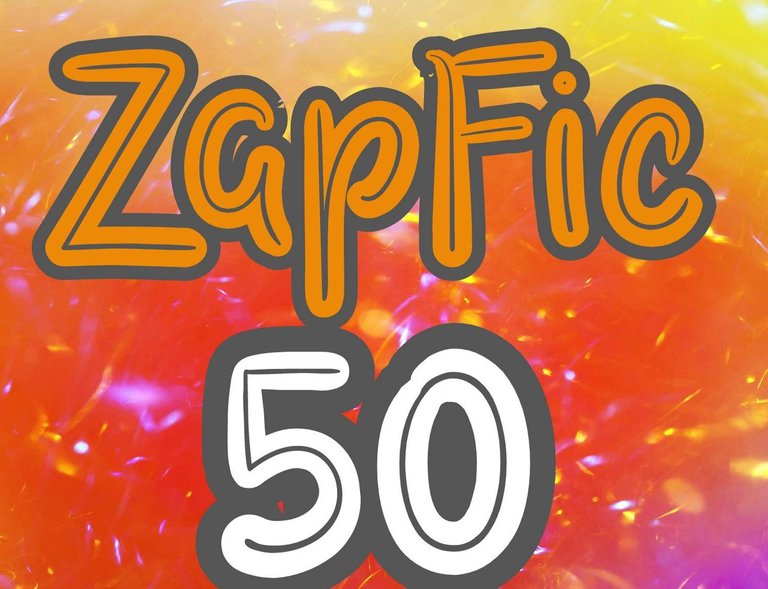 The screenshot at WORDCOUNTER.net evidences my use of exactly 50 words to create my ZapFic50.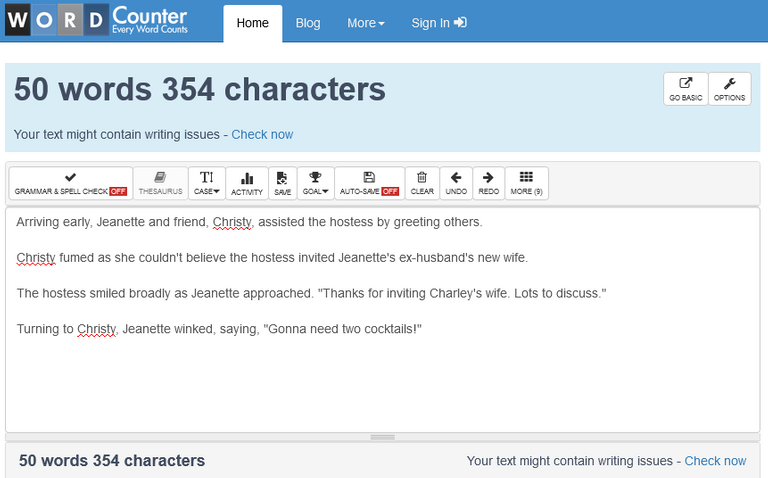 Thanks,
@justclickindiva
Happy rest of the week everyone with whatever your endeavors.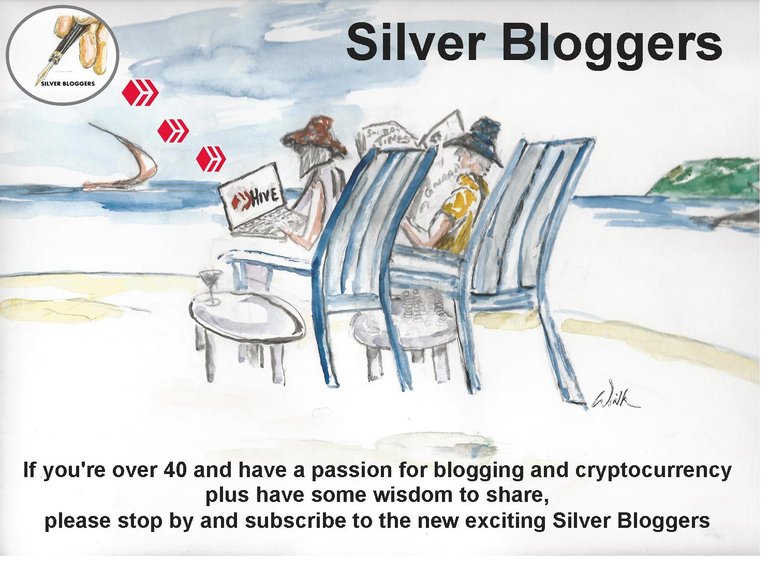 SOURCES:
a) JustClickindiva's Footer created in Canva utilizing its free background and images used with permission from discord admins.
b) Unless otherwise noted, all photos taken by me with my (i) Samsung Galaxy 10" Tablet, (ii) Samsung Phone, & (iii) FUJI FinePix S3380 - 14 Mega Pixels Digital Camera
c) Purple Butterfly part of purchased set of Spiritual Clip Art for my Personal Use
d) All Community logos, banners, page dividers used with permission of Discord Channel admins.
e) Ladies of Hive banner used with permission of and in accordance with the admin's guidelines;
f) Thumbnail ZAPFIC50 Image used with permission of owner;
g) Build-it A DIY and How-to tutorial platform on Hive banner used in accordance with the Community Admin's guidelines;
h) Sandwiteer of March 2021 Banner earned by me as winner of the March, 2021 B.I.S.S. Sandwich Contest.

Your Personal Terminal Discord Invite


---
---