When I Was Young | LET'S MAKE A COLLAGE: ROUND #94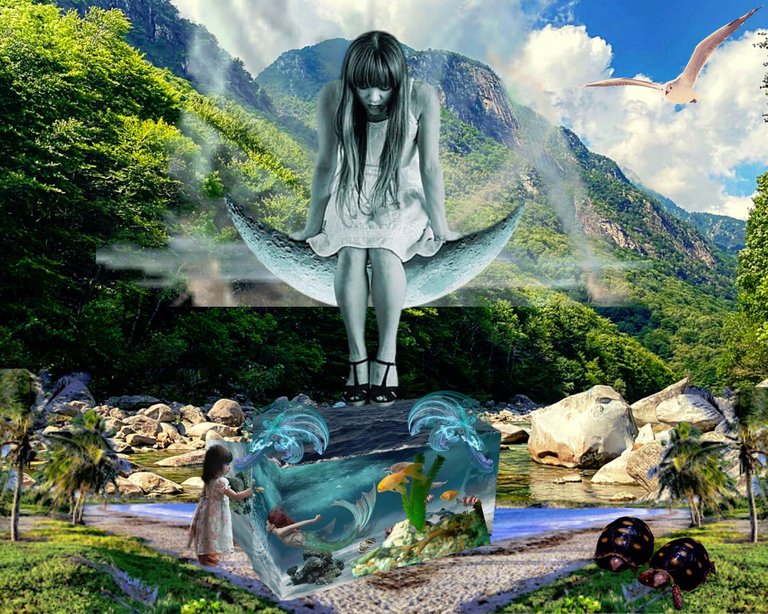 Hello everyone and welcome back. This week for my participation in the Let's Make a Collage ("LMAC") contest, I decided that, instead of going dark and creating an apocalyptic scene, I'd give alien art a break. So, I created a pleasant, scenic collage. Doing so meant I needed to conjure up a pleasant memory.

My childhood days at the beach while my mom fished from the pier is memorable in many ways. Most of all, I remember those large, unforgiving rocks underneath my feet. But my siblings and I didn't care. We were near the splashing waves that chased us back to the shore.
It didn't matter that it took us several hours traveling to reach our destination. Once we arrived and set up my mom in her particular fishing station, we were free to wander. The sand beneath our feet. Hunting for and listening to sea shells. Naming all the fish and mammals we could think of. Imagining we were mermaids and coming ashore to make friends. These were happy memories.
I tried to capture as many of these as I could. It was hard, though, as I was the lead person in attendance to my mom. I was assigned to bait the hook, retrieve the fish, unhook it, then make sure the day's catch was secure for the ride home. I learned all this before the age of eight. Crabs were my specialty. No one wanted their fingers caught in the claws. I made myself useful, therefore, I was taught how to fish in the process.
What I learned was patience, fortitude, how to use the elements to clear my mind, and lastly, acceptance when my hours of sitting on those hard rocks didn't yield not one catch to brag about.
Yes, I remember the beach when I was young.

To create my beach theme, I started with the photograph provided by @shaka in his contest post: Let's Make a Collage - A Contest for All Creatives on Hive - Round 94 - ✨197 HIVE in the Prize Pool!. Then I located a perfect combination to enhance the foreground image by a fellow LMAC member, @hernleon74's photo to add some sea depth and a beach scene.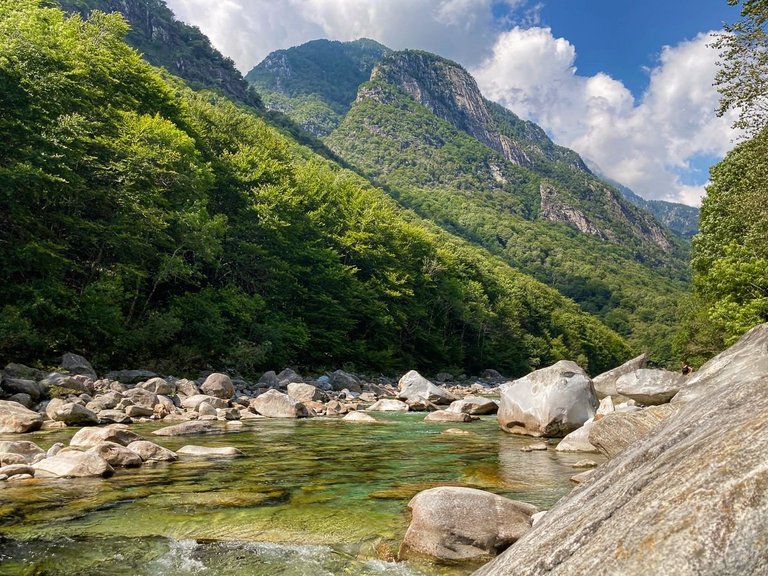 Image used with permission of contest owner for contest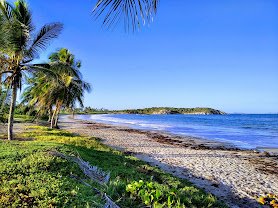 Image of Paisaje de Playa by @hernleon74 from LIL
---

To complete the collage, I uploaded both the contest photo and the image of a beach by @hernleon74 into Canva. I then arranged both to create a beach scene as the bottom landscape.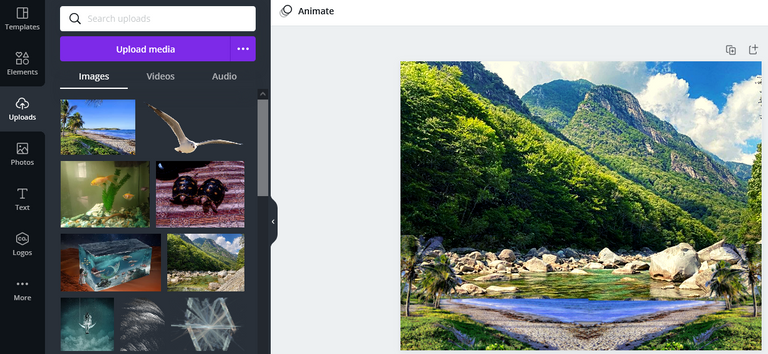 Then I added the following images: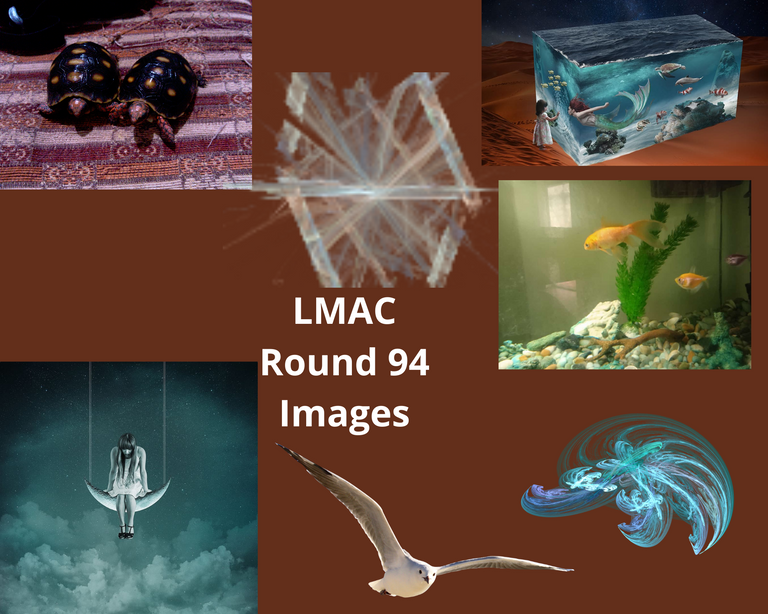 Below is the final result. The older girl is looking down at her younger self. She's remembering what it was like to play at the beach. She remembers imagining all the images she's read about and pictured in her favorite cartoons and series. She remembers how it felt. The addition of the image by @renata96 for the goldfish was a perfect addition to my underwater scene. It looked as though it originally was a part of the image. Thanks so much to @renata96 and all the LIL contributors for helping make my theme look awesome...at least to me.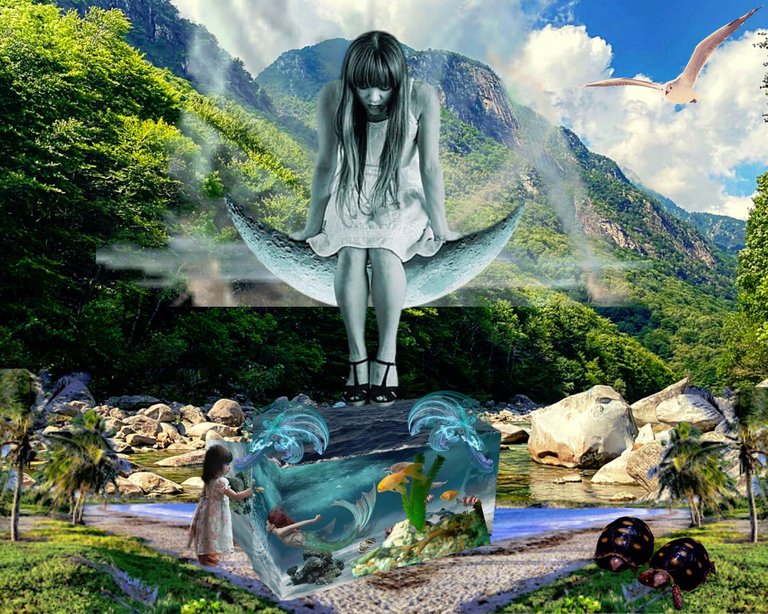 Image created in Canva by @justclickindiva utilizing one of its free templates and free images as set out above
I appreciate your visit and hope you like my collage.

The LMAC Image Library (LIL) is now online at: https://www.lmac.gallery/
As an added bonus, if you give support to your fellow LMAC members by utilizing one of their images in the library and adding them as a 2% beneficiary to your post, you'll get support in return.
If you'd like to preview the indices for the LIL, take click on each link to see the awesome images our LMAC members contributed:
LMAC IMAGE LIBRARY INDICES:
LIL Index post 1 of 8:
Miscellaneous
LIL Index post 2 of 8
Sky, Cloud, Landscape, Sun, Mountain, Lake, Beach, River, Nature
LIL Index post 3 of 8
Insect, Animal, Pet, Cat, Dog, Cow, Bird, Nature
LIL Index post 4 of 8
Flower, Plant, Tree, Organic, Leaf, Fruit
LIL Index post 5 of 8
Stone, Rock, Gravel, Boulder
LIL Index post 6 of 8:
House, Home, Garden,Wall, Window, City, Town,Street, Avenue

CONTEST RULES
IMPORTANT NOTICE:
It is imperative that you read the post LMAC School - Public Domain Picture sources (Free Materials for creating collages) by @quantumg, which discusses public domain issues. The post offers valuable information on images for commercial use. Links are included to sources that offer public domain images and other images that are free for commercial uses. Using public domain pictures and free pictures for commercial use are requirements for all collages that are submitted as entries in the LMAC contest and the LMAC Image Library (LIL).
| What is Let's Make a Collage? | It is a weekly photography and collage contest. |
| --- | --- |
| Who created the contest? | @shaka is the contest owner. |
| What type of contest is it? | This Contest utilizes a single photo provided by the contest owner as the basis for you to create your own photo collage by adding to the photo provided. |
| What are the rules? | 1. Use as your starting point for your collage the photography provided by the contest owner. It is located on the contest owner's post for free use without any copyright protection. |
| | 2. Entries need to be posted to the LMAC community and should contain a reference to this post. |
| | 3. Entries need to set the LMAC account (@lmac) as 20% beneficiary to be eligible for the dynamic component of the prize pool.; |
| | 4. Extra support with the LMAC trail to all collages where LIL assets have been included AND the respective LIL-contributors set as 2% beneficiaries; |
| | 5. By submitting your contribution you agree that your artwork remains public domain and that it can be copied, modified and distributed, even for commercial purposes, without requiring further permission. |
| | 6. Any graphical element that is added to the photography either needs to be your own original work (e.g. own artwork or photography) OR needs to derive from the public domain (having no copyright protection). |
| | 7. IMPORTANT: Indicate the source of all materials used in your accompanying post. Otherwise your entry can NOT be put up for the final vote. |
| | 8. All sort of editing, modification and/or manipulation is allowed as long as no copyright is affected. |
| What do you win? | Prizes listed on the contest owner's post. |

@flaxz - @iamalivechallenge (Created a post for the LMAC Contest for my blog today.)

Thanks,
@justclickindiva
Happy rest of the week everyone with whatever your endeavors.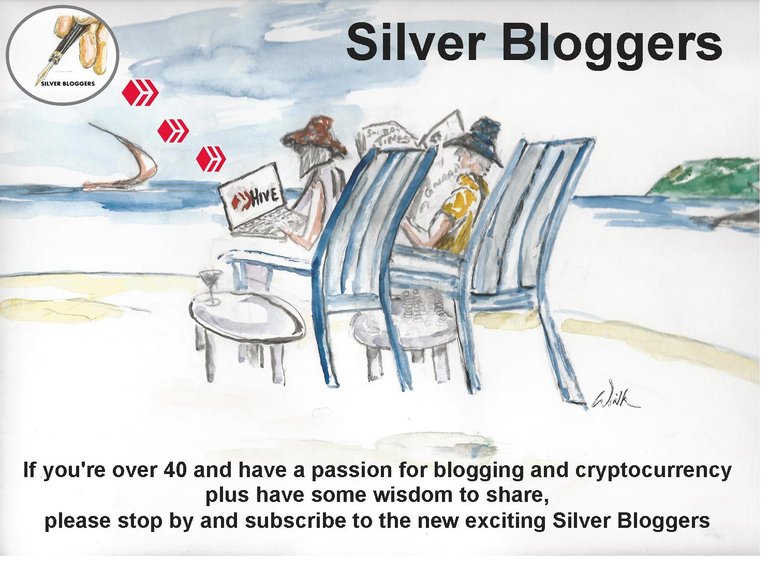 SOURCES:
a) JustClickindiva's Footer created in Canva utilizing its free background and images used with permission from discord admins.
b) Unless otherwise noted, all photos taken by me with my (i) Samsung Galaxy 10" Tablet, (ii) Samsung Phone, & (iii) FUJI FinePix S3380 - 14 Mega Pixels Digital Camera
c) Purple Butterfly part of purchased set of Spiritual Clip Art for my Personal Use
d) All Community logos, banners, page dividers used with permission of Discord Channel admins.
e) Ladies of Hive banner used with permission of and in accordance with the admin's guidelines.
f) Image created in Canva by @justclickindiva utilizing one of its free templates.

Your Personal Terminal Discord Invite


---
---