What Happened To All Those Colors I Shared? | My Life In Color on Blue Monday (5/16/22) | HIGHLIGHTING THE COLOR FOR THE DAY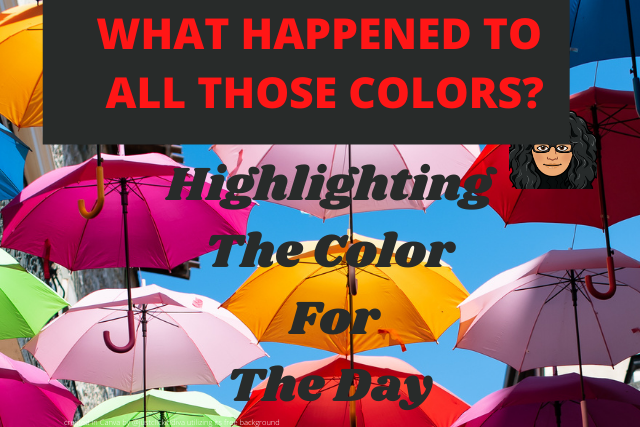 I love sharing my fractals and other digital images I create. Each time I share with you My Life In Color - Highlighting the Color For the Day, do you ever wonder what happens to those colored images? Do I just save them to a file and move on to the next color day? Absolutely Not!
Once I share my images, I then create various art projects from the majority of the images. Some of my fractals and other digital images are used as overlays on other images. Often, I've donated numerous images to a free image library on Hive called LMAC Image Library (LIL). Still other images find their way into amazing design projects.
Whenever I publish a post for the color of the day, I like to remind my readers that the idea for a challenge based on colors assigned to each day is not new. It was the concept of a former Hive member who organized the Color Challenge Community. I participated in numerous days, providing color images.
Since I love digital drawings, I decided to create my own version of the colors assigned to different days. It's not a challenge. I'm only sharing with you many of my personal photos and digital drawing images in my collection.
So, I want to share the whereabouts of my images I've showcased. Many wandered into different communities where appropriate for the drawings.
With that said, today is Blue Monday. A few months ago, I created a fractal that contained beautiful blue hues. If you want to see where I get my colors from, check out my color chart below. I've assigned different days of the week with a particular color or color blend.

Digital Drawings
Apophysis 2.09
For my fractal drawings I create in Apophysis 2.09, I create projects that usually end up in the Alien Art Hive Community. Some are used in collages for the Let's Make a Collage Community each week.
I shared a fractal image that ended up being utilized as an entry in the LMAC contest.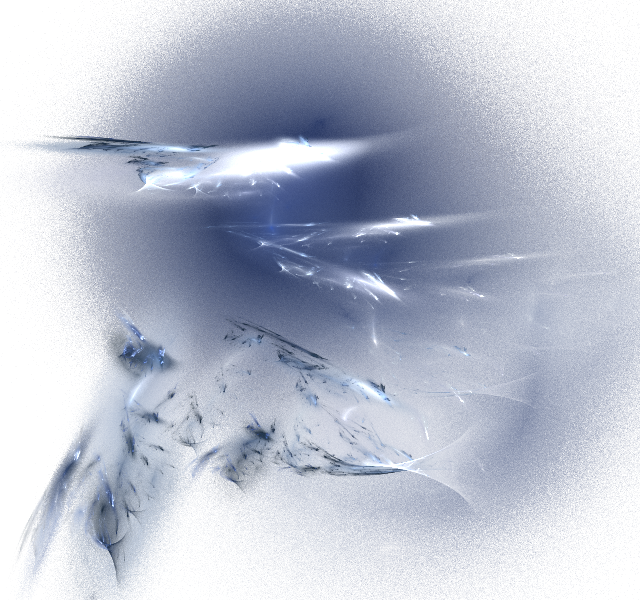 My theme for the collage was a mysterious woman who bathes in shallow water. She's beautiful to behold. A young girl is mesmerized by the woman. She visits and watches her. My fractal is the basis for the mystery cloud in the water that surrounds her. I was particularly pleased with how this collage theme turned out.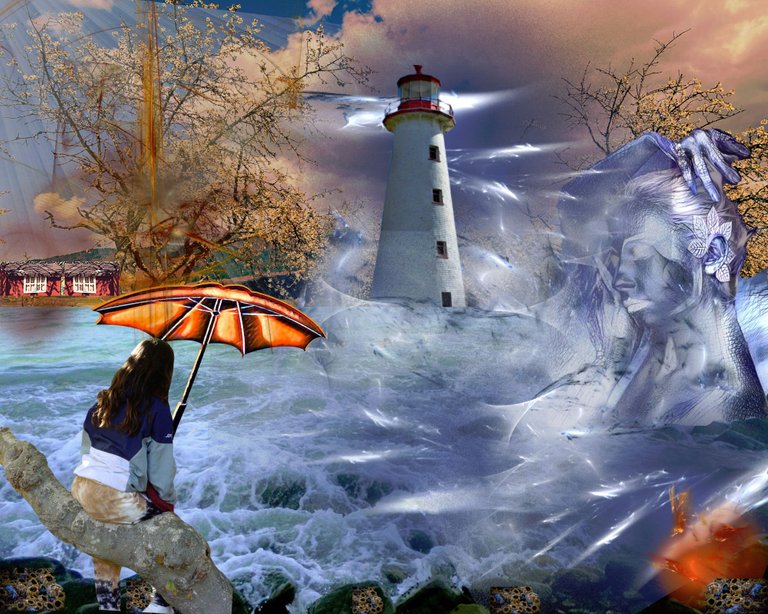 I hope you like how I utilized my fractal art designs. I'll share more once I locate my projects.

MY LIFE IN COLOR - HIGHLIGHTING THE COLOR FOR THE DAY
MONDAY: Blue in Any Shade You Like
TUESDAY: Purple and Pink
WEDNESDAY: Black, White, and Gray
THURSDAY: Red and Brown
FRIDAY: Green and Turquoise
SATURDAY: Orange and Color Burst (Array of Colors)
SUNDAY: Glittering Gold and Brilliant Yellow

Thanks,
Chris
@justclickindiva
Happy rest of the week everyone with whatever your endeavors.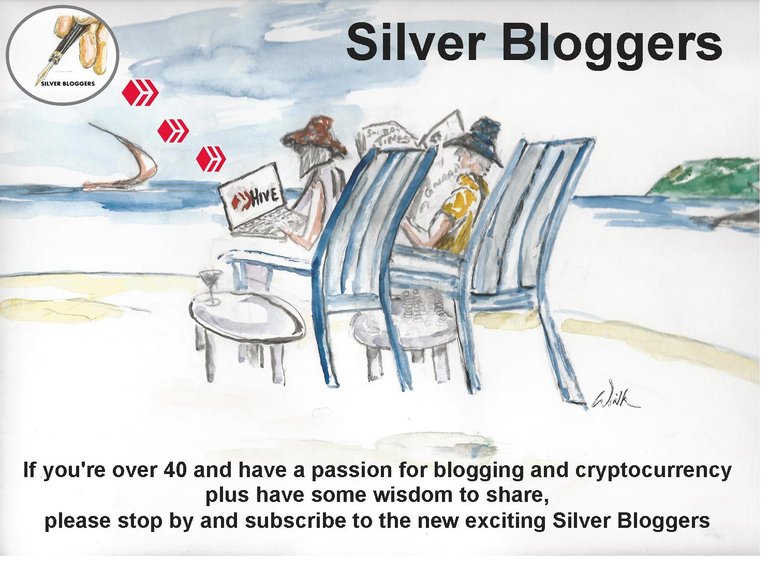 SOURCES:
a) JustClickindiva's Footer created in Canva utilizing its free background and images used with permission from discord admins.
b) Unless otherwise noted, all photos taken by me with my (i) Samsung Galaxy 10" Tablet, (ii) Samsung Phone, & (iii) FUJI FinePix S3380 - 14 Mega Pixels Digital Camera
c) Purple Butterfly part of purchased set of Spiritual Clip Art for my Personal Use
d) All Community logos, banners, page dividers used with permission of Discord Channel admins.
e) Ladies of Hive banner used with permission of and in accordance with the admin's guidelines
f) Thumbnail Image created by me in Canva.

Your Personal Terminal Discord Invite


---
---