Spreading False Information : ZAPFIC50 | Based on 5 Minute Freewrite (Day 1837) | Prompt: GMO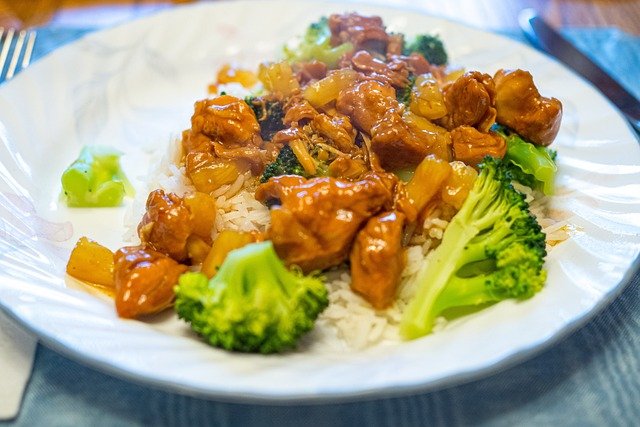 Source

This microfiction story is for the prompt "GMO". It reminds me of individuals who spread false information about an industry or project instead of researching the topic. I wanted to address a particular food item that I love in my ZAPFIC50 story that is told in exactly 50 words. The challenge was created by @felt.buzz.
I based my 50-word story on @mariannewest's Freewrite prompt: Day 1837: 5 Minute Freewrite: Wednesday - Prompt: GMO. If you'd like to join in from the daily prompts, visit @mariannewest's Profile and view each day's freewrite prompt.
Below is my story.

"What's for dinner?" Dominique, who's nine, asked casually.
"Baked chicken with broccoli rice casserole."
"Ronald's mom said broccoli was horrible because it's a GMO."
"Broccoli isn't. Do you know what GMO stands for? 'Genetically modified organism'. I'll explain later. Meanwhile tell Ronald to ask about the Heinz Ketchup he loves."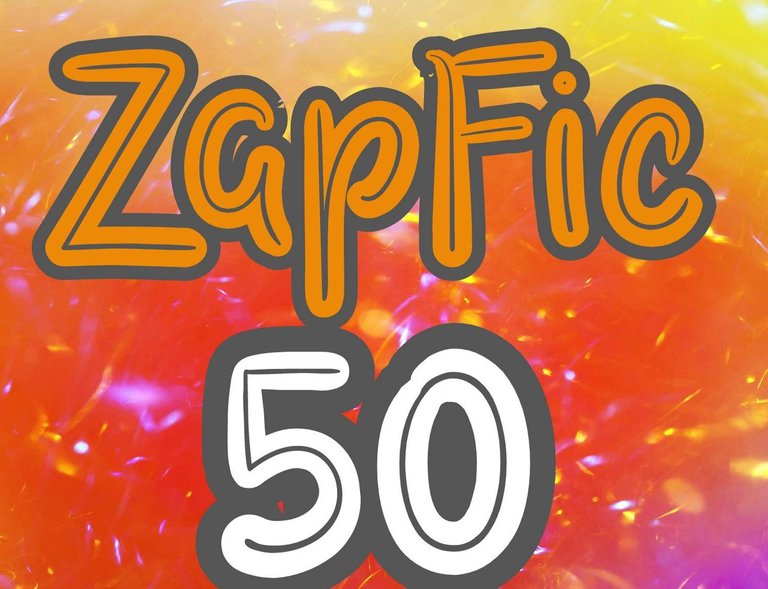 The screenshot at WORDCOUNTER.net evidences my use of exactly 50 words to create my ZapFic50.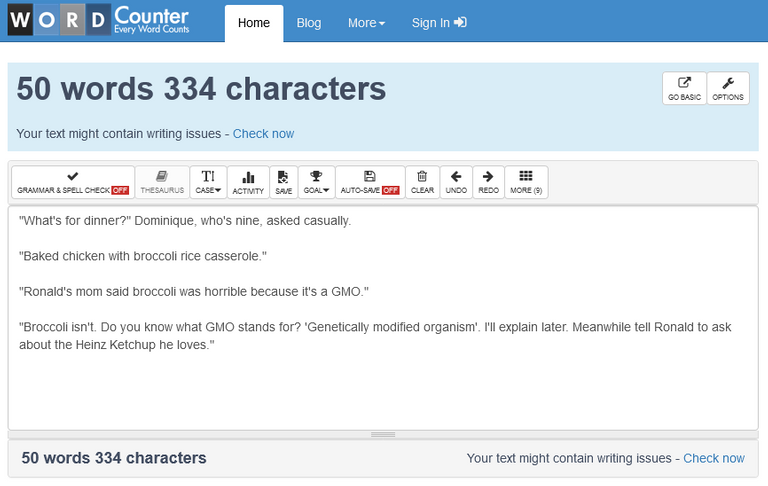 Thanks,
@justclickindiva
Happy rest of the week everyone with whatever your endeavors.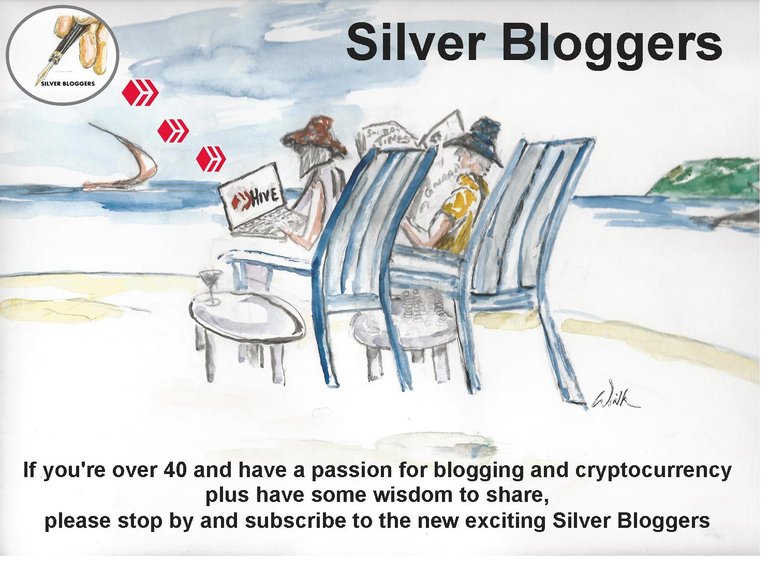 SOURCES:
a) JustClickindiva's Footer created in Canva utilizing its free background and images used with permission from discord admins.
b) Unless otherwise noted, all photos taken by me with my (i) Samsung Galaxy 10" Tablet, (ii) Samsung Phone, & (iii) FUJI FinePix S3380 - 14 Mega Pixels Digital Camera
c) Purple Butterfly part of purchased set of Spiritual Clip Art for my Personal Use
d) All Community logos, banners, page dividers used with permission of Discord Channel admins.
e) Ladies of Hive banner used with permission of and in accordance with the admin's guidelines;
f) Thumbnail ZAPFIC50 Image used with permission of owner;
g) Build-it A DIY and How-to tutorial platform on Hive banner used in accordance with the Community Admin's guidelines;
h) Sandwiteer of March 2021 Banner earned by me as winner of the March, 2021 B.I.S.S. Sandwich Contest.

Your Personal Terminal Discord Invite


---
---