My Life In Color on Blue Monday (7/25/22) | HIGHLIGHTING THE COLOR FOR THE DAY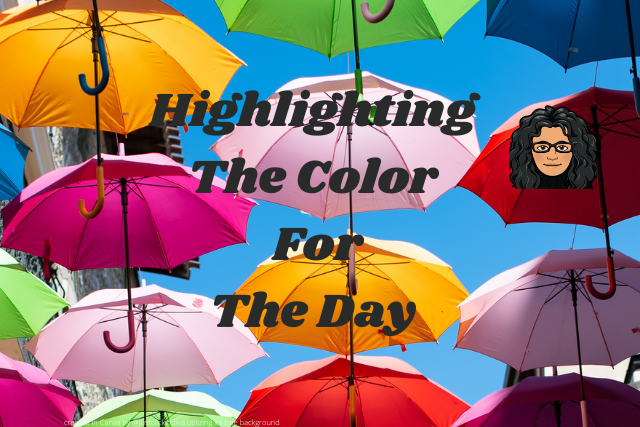 My Life In Color - Highlighting the Color For the Day was a concept I devised based on colors I assigned to each day. However, this concept is not new. It was the brainchild of a Hive member who organized the Color Challenge Community, but is no longer on the blockchain.
I love digital drawings, so I decided to create my own version of the colors assigned to different days. It's not a challenge. I'm only sharing with you many of my personal photos and digital drawing images in my collection.
With that said, today is Monday and that means the color "BLUE" in all its shades. My choice of colors are found in my color chart below in which I assigned a different day of the week with a particular color or color blend.
According to colorpsychology.org, the color Blue is a one of the three primary colors. According to the site, blue is one of the most popular colors people across cultures and generations adore. All we have to do is take a quick look around and the various shades of blue are everywhere that delight and enhance our visuals, such as blue sky, blue ocean, and even blue eyes. 1
The color blue is believed to symbolize peace and calm. This color is perceived to be sublime in that it promotes tranquility, serenity, and order. Perhaps this non-aggression is psychologically associated with the oceans. Also, this color can be soothing mentally for certain individuals. 1
In terms of incorporating blue in my daily life, I don't often utilize it in decorating. For apparel, only if combined with dark colors, such as red, brown and green do I purchase items. I do find that blue pairs well with dark green.
Below are a few art pieces containing the color blue I'd like to share today:

Digital Drawings
Apophysis 2.09
Apophysis 2.09 is a fractal rendering program utilized to create and design fractals. I also use the higher version, Apophysis 7x.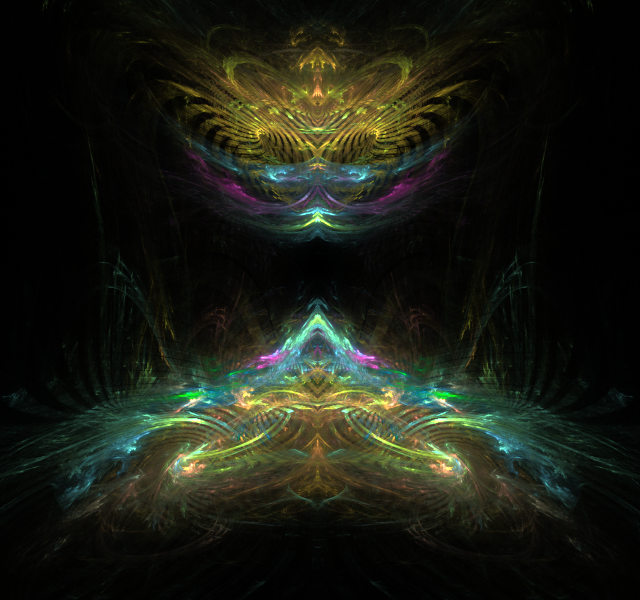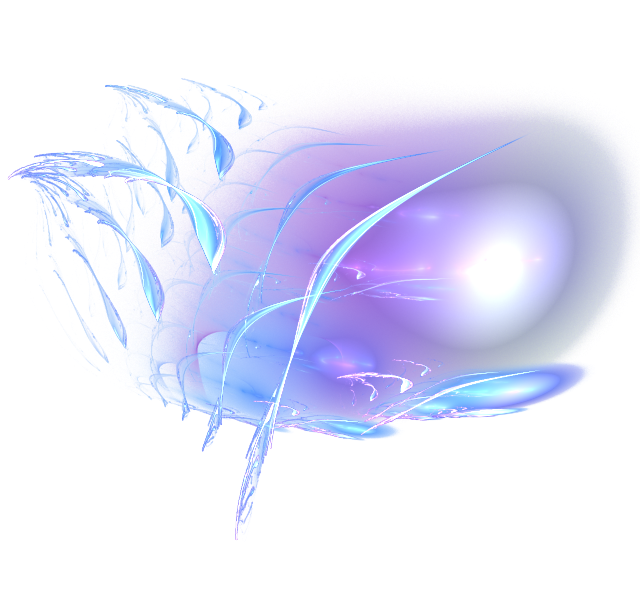 Bomomo
Bomomo is an online drawing software. You can produce abstract art utilizing the unique drawing tools. Each tool provides a set of specific patterns with varying colors that change on different moves. You'll be able to produce images in the form of circles, diagrams, hexagons, and other patterns.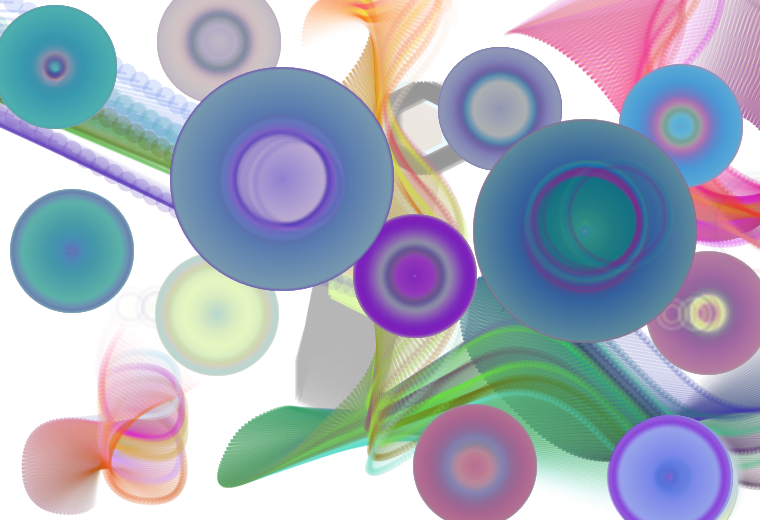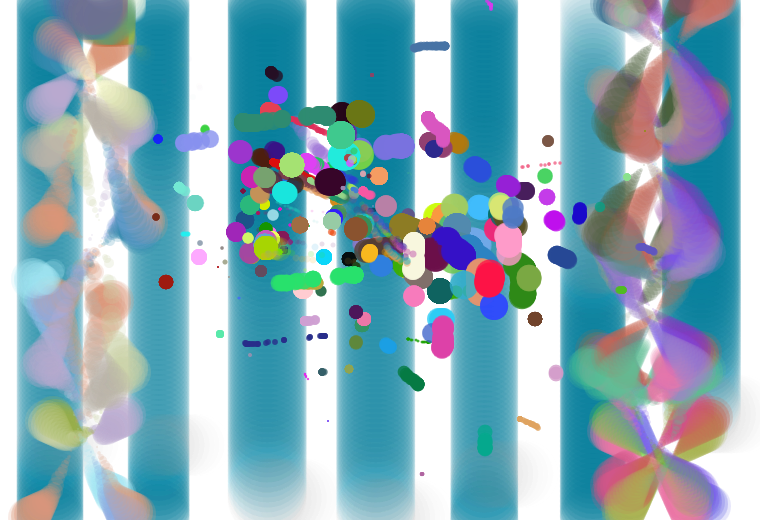 Nvidia Gaugan
Nvidia Gaugan is an online digital art program. It's actually a generative art software that produces images from brushstrokes. You can create awesome landscapes. However, it's the clouds that capture your attention. With the newest version, you now have text input as an option to create amazing landscape images such as below: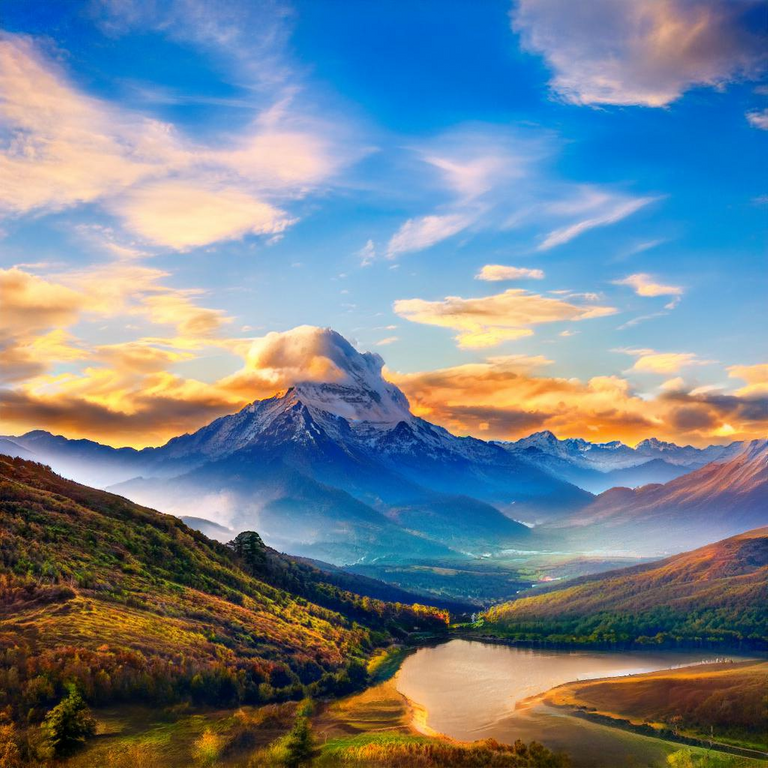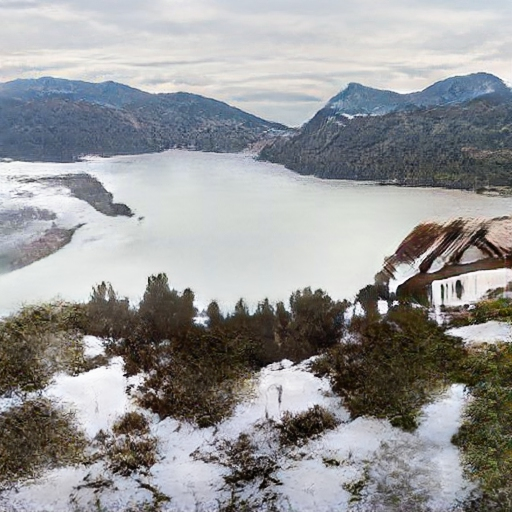 MY LIFE IN COLOR - HIGHLIGHTING THE COLOR FOR THE DAY
MONDAY: Blue in Any Shade You Like
TUESDAY: Purple and Pink
WEDNESDAY: Black, White, and Gray
THURSDAY: Red and Brown
FRIDAY: Green and Turquoise
SATURDAY: Orange and Color Burst (Array of Colors)
SUNDAY: Glittering Gold and Brilliant Yellow

Thanks,
Chris
@justclickindiva
Happy rest of the week everyone with whatever your endeavors.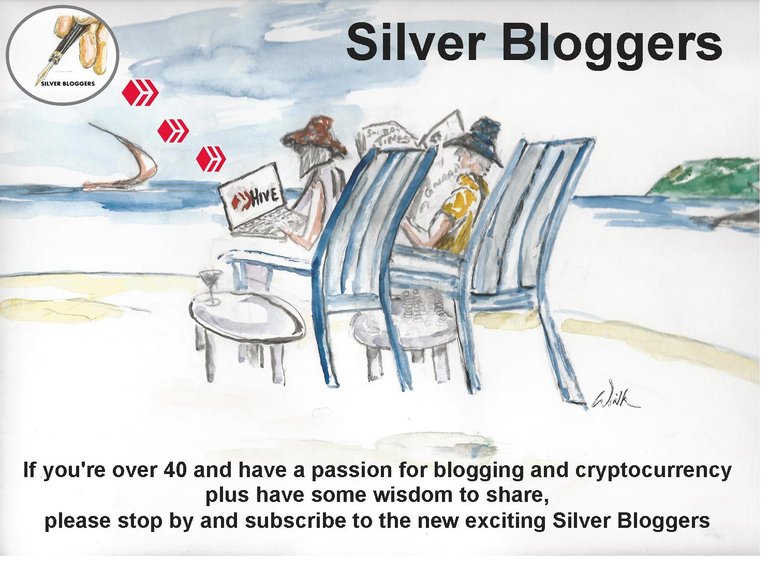 SOURCES:
a) JustClickindiva's Footer created in Canva utilizing its free background and images used with permission from discord admins.
b) Unless otherwise noted, all photos taken by me with my (i) Samsung Galaxy 10" Tablet, (ii) Samsung Phone, & (iii) FUJI FinePix S3380 - 14 Mega Pixels Digital Camera
c) Purple Butterfly part of purchased set of Spiritual Clip Art for my Personal Use
d) All Community logos, banners, page dividers used with permission of Discord Channel admins.
e) Ladies of Hive banner used with permission of and in accordance with the admin's guidelines
f) Thumbnail Image created by me in Canva.

Your Personal Terminal Discord Invite


---
---