Sea Breeze and Chill at Cwall Restobar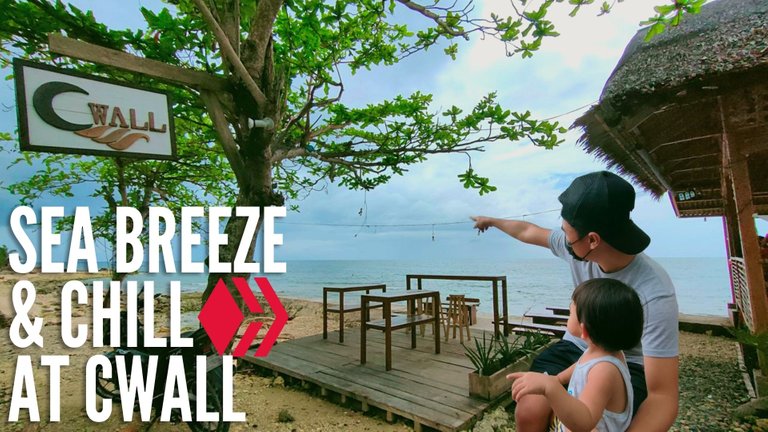 With the current situation of our town being out of power and no stable internet connection, my husband and I had no option but to travel to the city and find a co-working space that can provide us with the needed space and fast internet connection.
My husband's first day of work for this year will be tomorrow, he told me that due to the recent typhoon and the one week worth of heavy rain, he had somehow forgotten that he has work to get back to by Tuesday. His Christmas vacation came early due to the power interruption and data connection failure on the 16th and until today, he is still not in the mood to go back to work but he has to.
And so today, we ventured to Tagbilaran City but since we were still on the road at eleven in the morning and we still have to travel for an hour to reach the city, we decided to drop by any restaurant we find along the way and have lunch first, we were already hungry.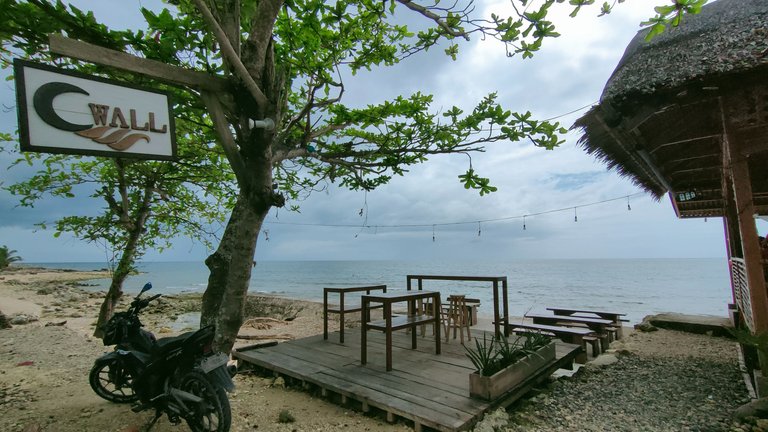 As we entered the town of Loay, we spotted Cwall, a restobar just right next to the shore, sitting on a sea wall area, thus the name. We have passed by this restaurant a couple of times. This time, we pulled over, my husband asked if they are open, and the staff confirmed.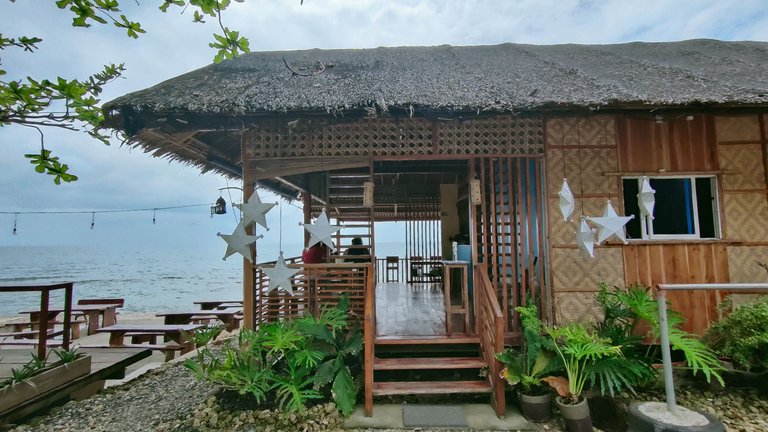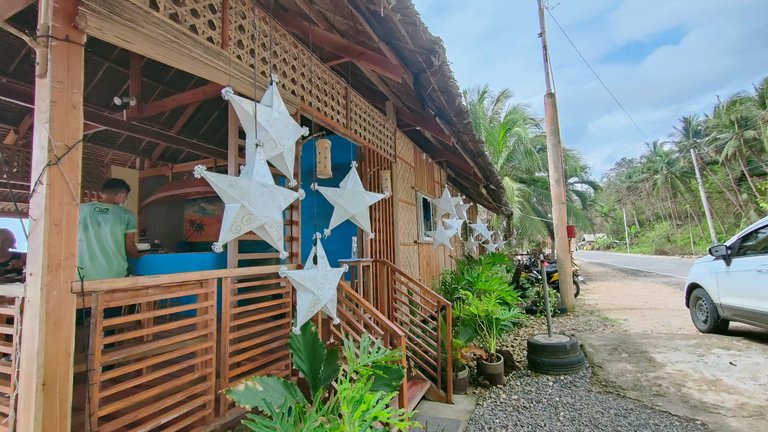 Rustic, simple, and practical, the restaurant's design is somehow close to a farmhouse style, it has rural architecture, but with clean and smooth edges on floors and tables, it is very Filipino, it is like the Bahay Kubo with its wooden structure, wooden furniture, and al fresco dining.
They don't have air conditioning, the sea breeze was enough to keep us from sweating. It's been raining the entire week and today's the first day where the sun showed up but the breeze of the sea atmosphere was cool and so it was alright to be out and about, my husband even brought our son to the restaurant's open platform and sea wall area.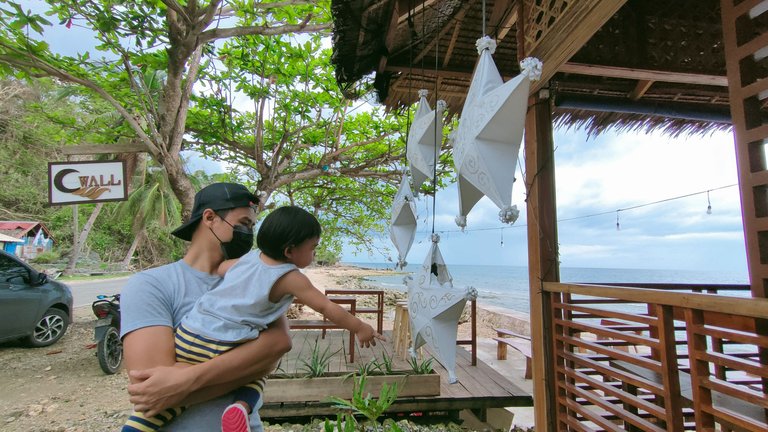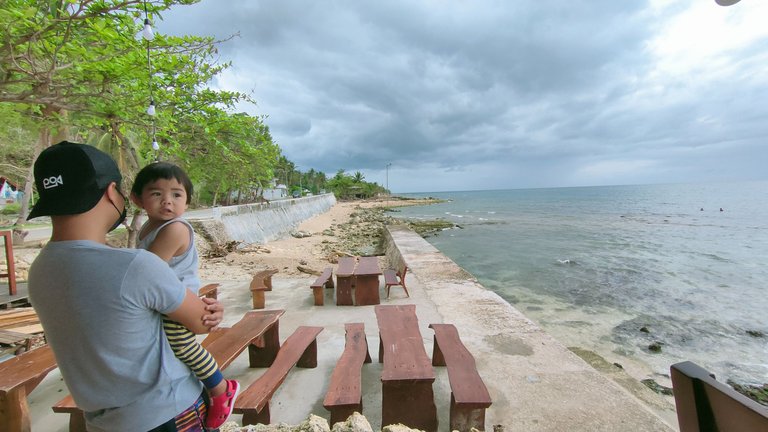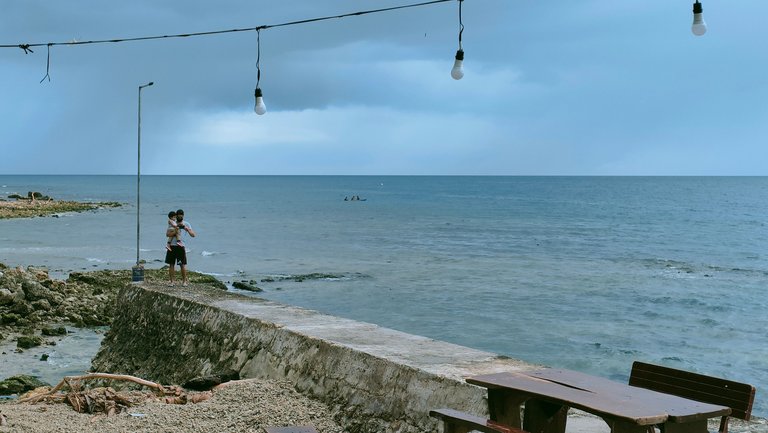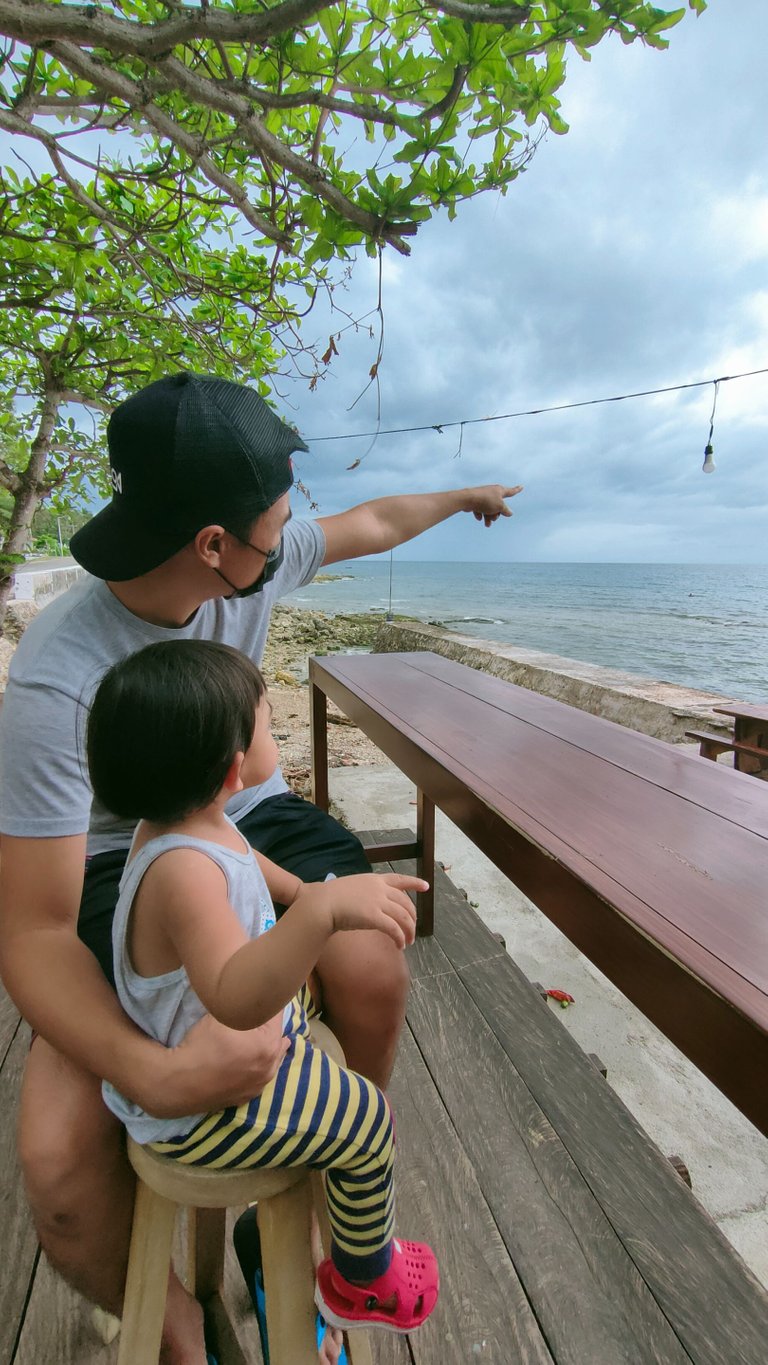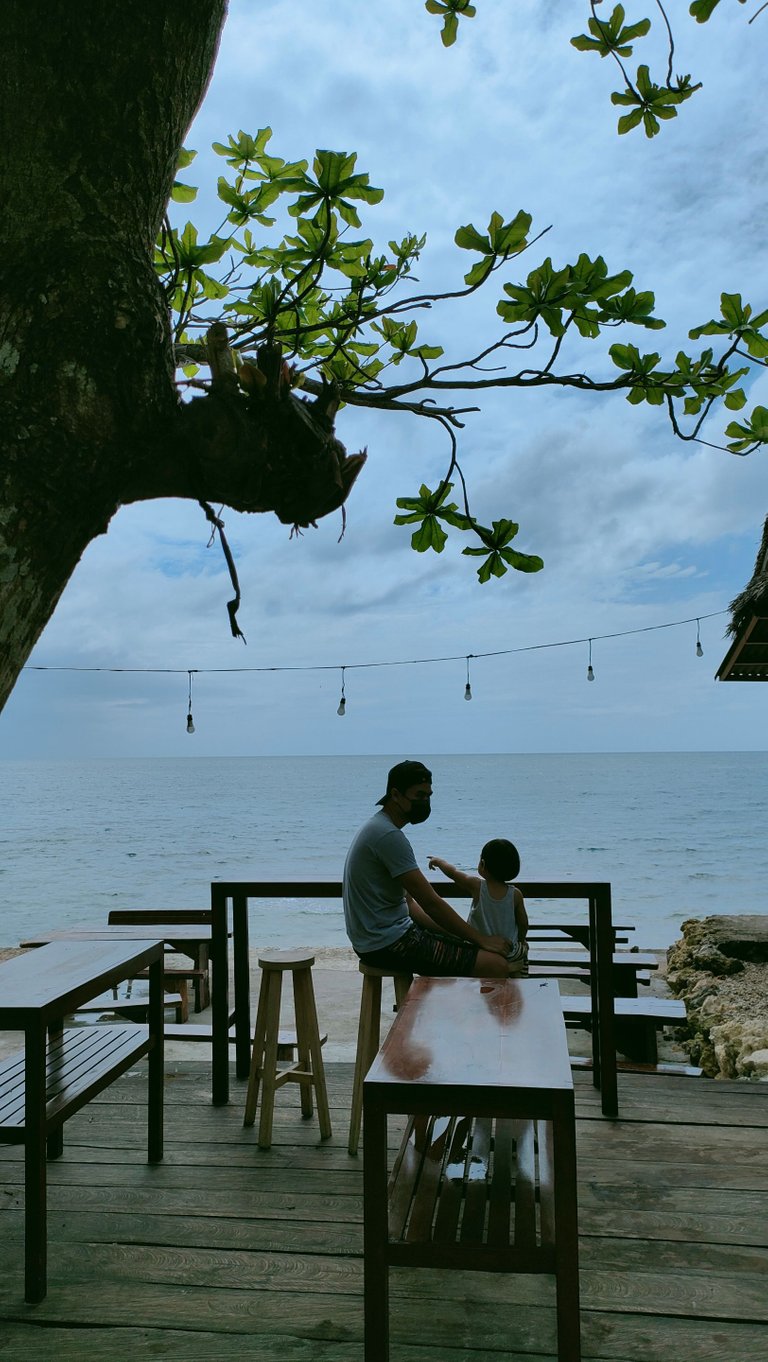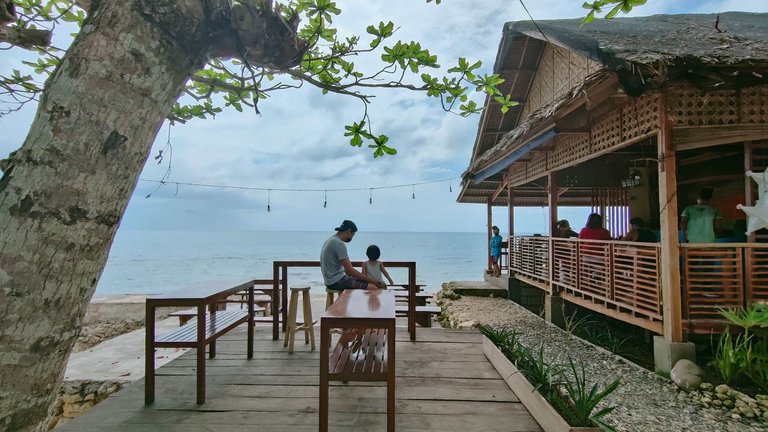 A group of customers was waiting for their orders, we were the second group to arrive, we checked the menu and gave our orders immediately as soon as we got inside, it takes some time to cook our orders so we just have to make sure we could eat before noon.
While waiting for our orders, I took the privilege to take photos of the vicinity. Christmas parols are hung outside the restaurant, there were great paintings at the cashier counter and an unfinished painted wall too in the receiving area. I spotted the room behind the cashier and there's also a painted wall, the design was of leaves and plants. This one at the cashier is a sunset view. I am not sure if the owner paints it or they hired someone but the artist for sure has talent!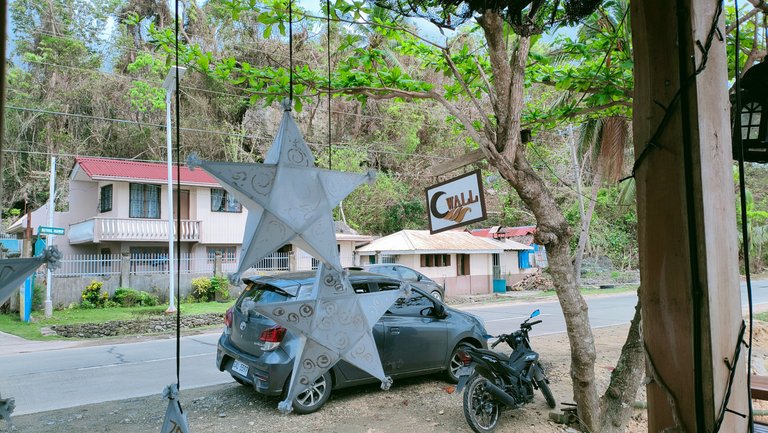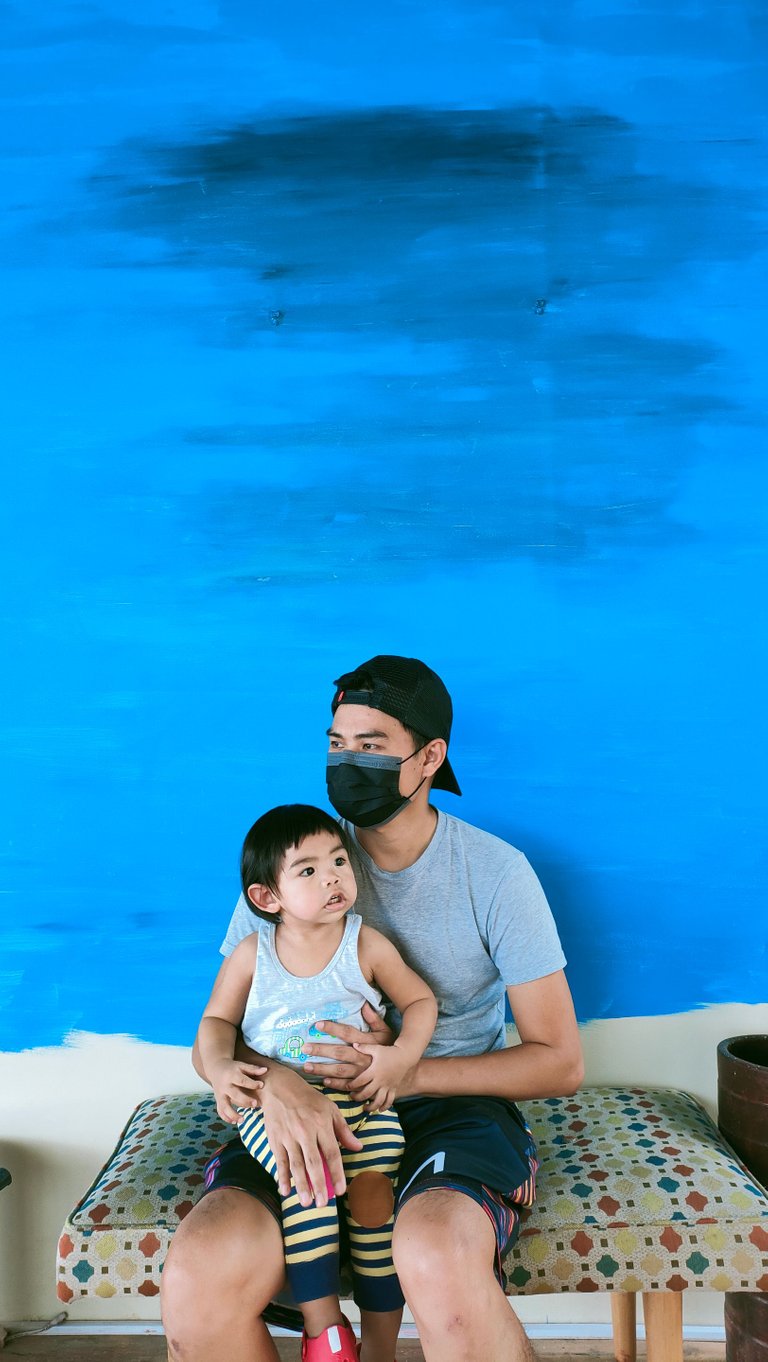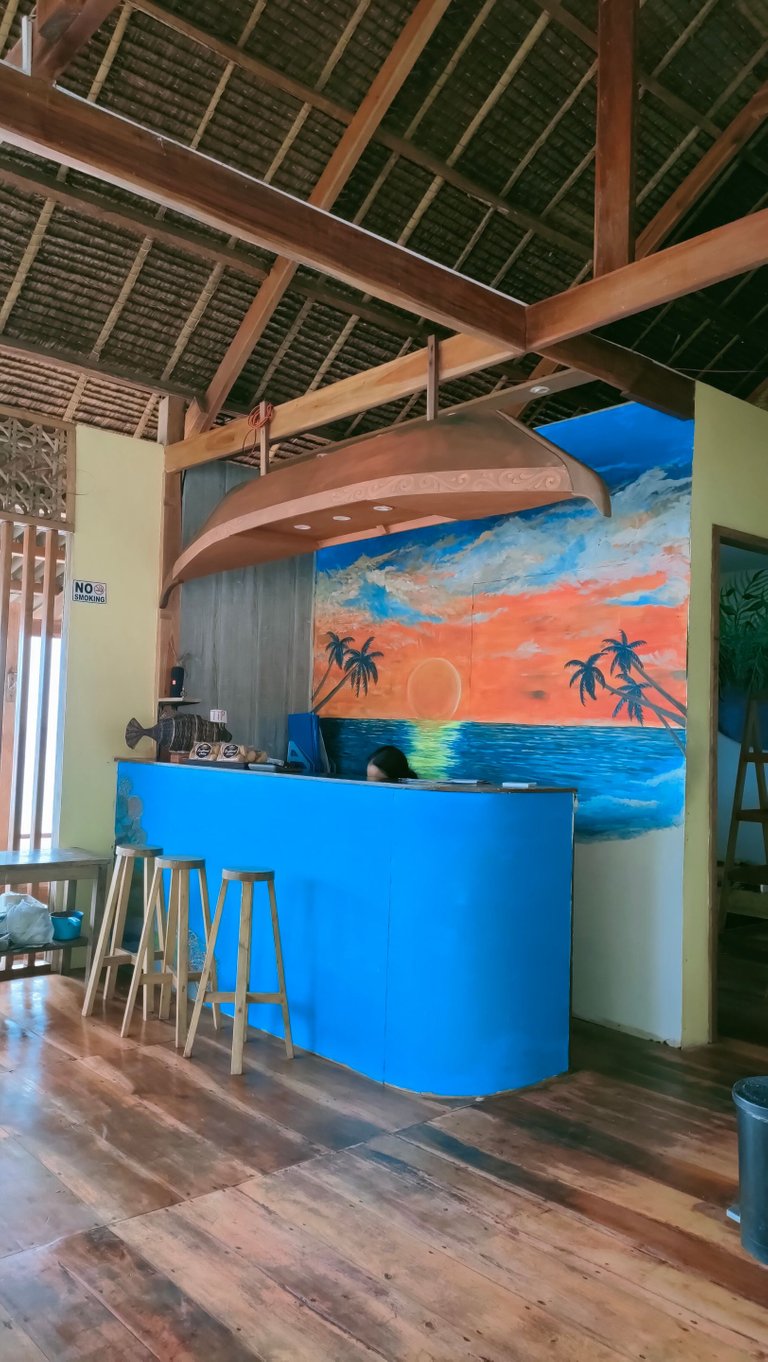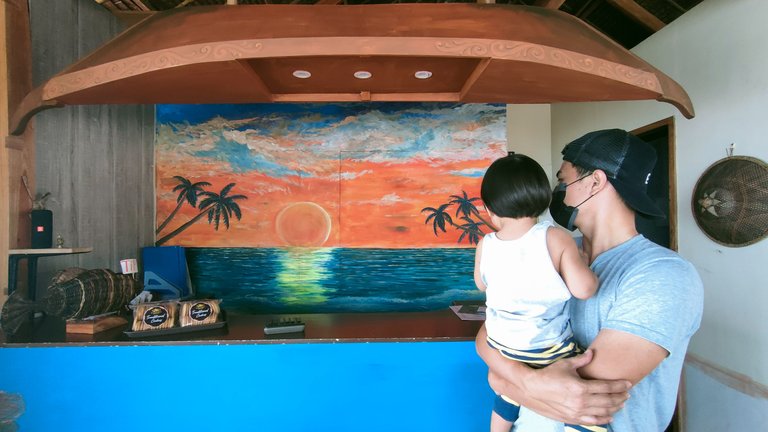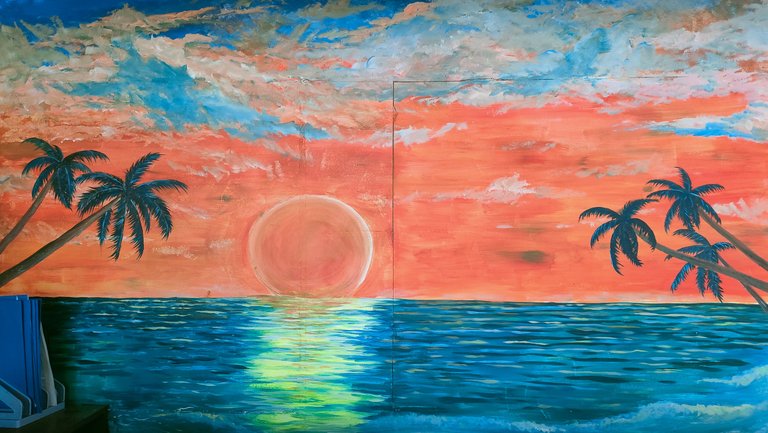 As we move further to the back, we spotted high chairs facing the shore, it has a great view of the horizon, I bet this would be a perfect spot for sunset viewing. There's a sink behind this long wooden table, it's made of clay both the sink and the water container.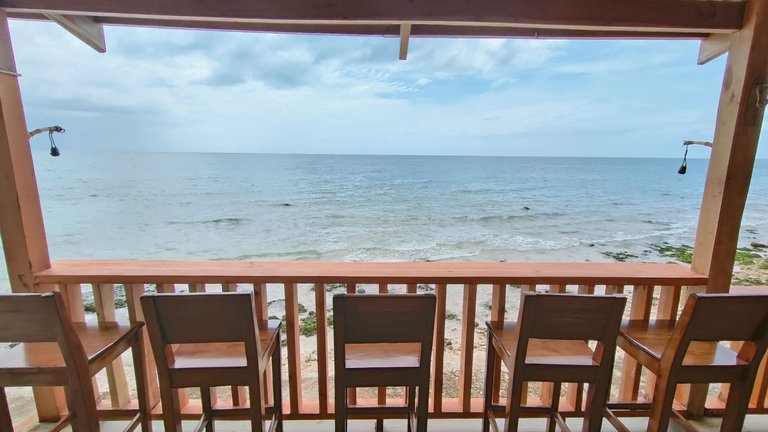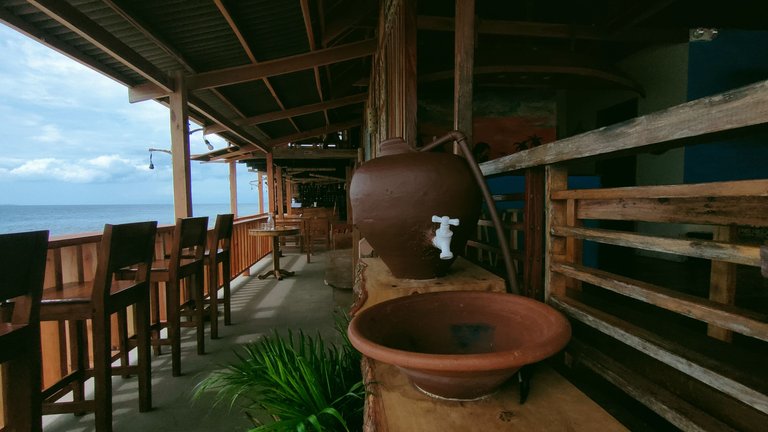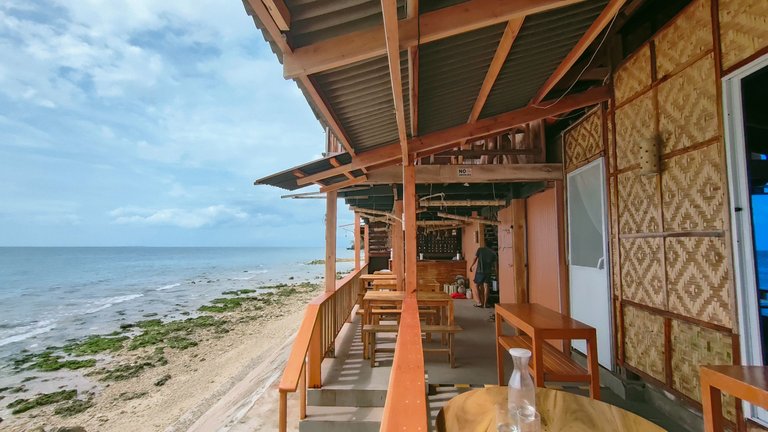 Then a bar at the right side further. They offer milk teas and other drinks too but it seems like they were still working on that part. Perhaps already fixing it because of the typhoon. This part here has a lot of bamboo-made light lamps. There were so many of them hanging from the ceiling.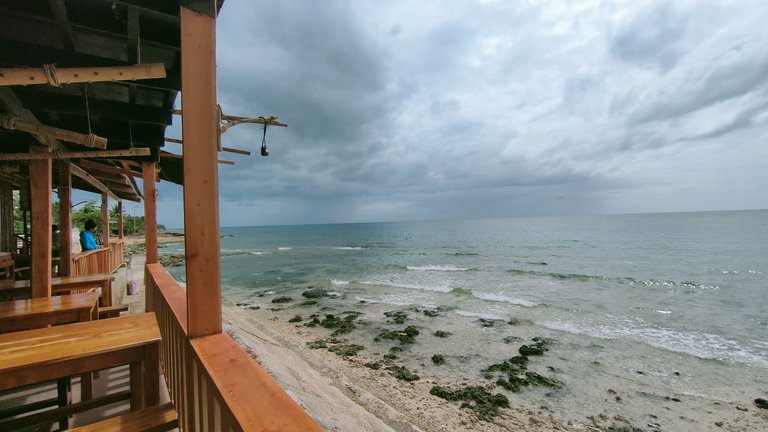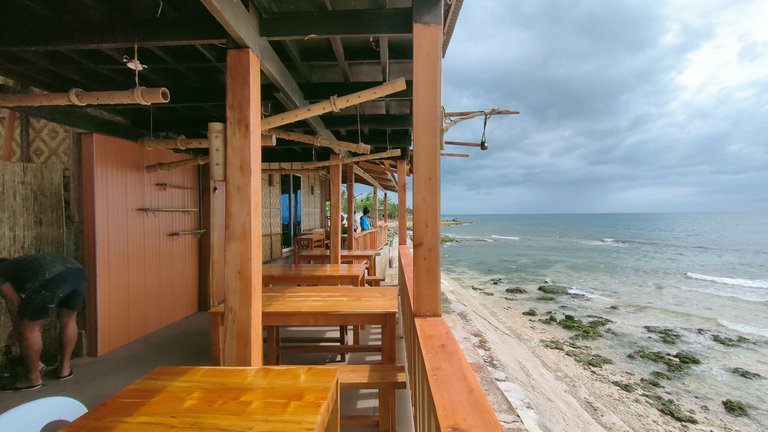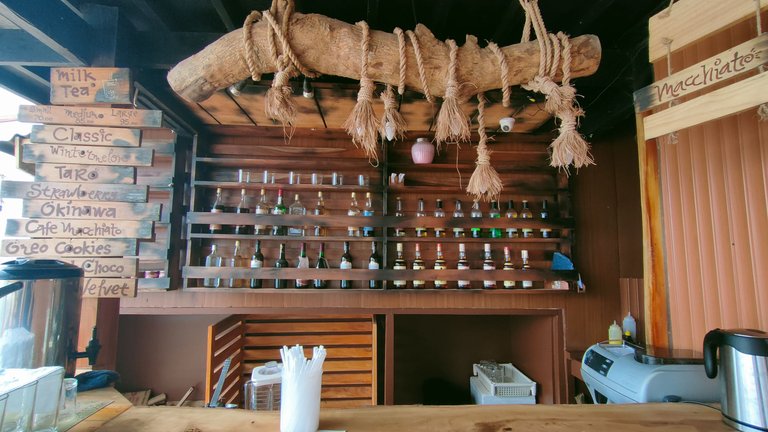 We explored the place and Matti had enjoyed walking here and there on the wooden floor. It took around 30 minutes for our orders to arrive.
Our orders were just pancit canton, chicken teriyaki, and tinolang isda. The tinolang isda is a luxury because it's been raining for the past week and there were almost no fresh fish from the market so having an opportunity to eat hot fish soup, we didn't let it slip away, we ordered it although it was a little on the expensive side.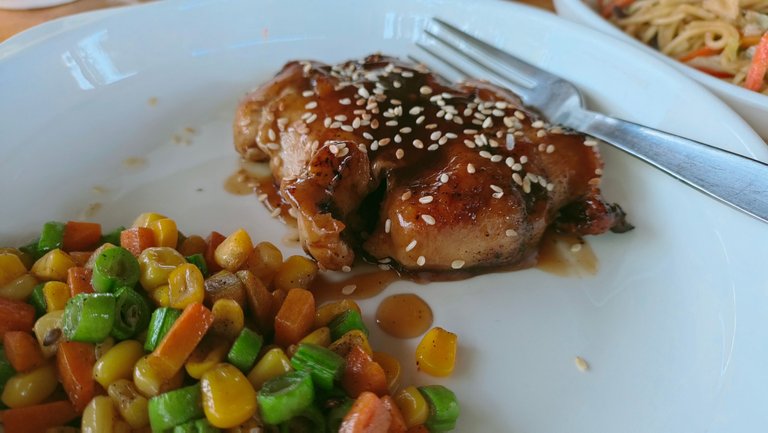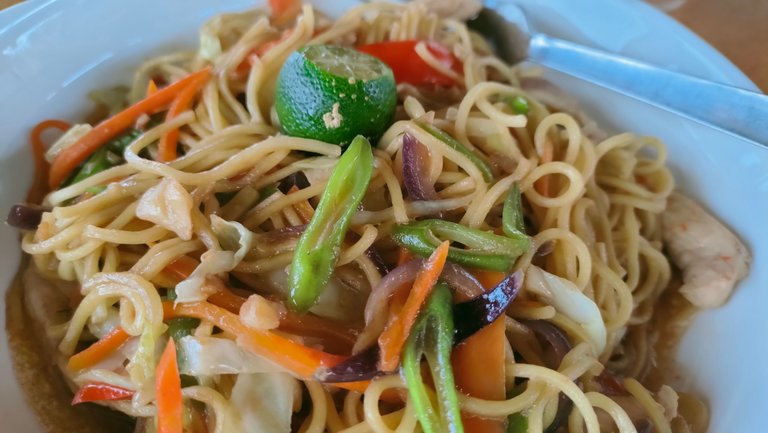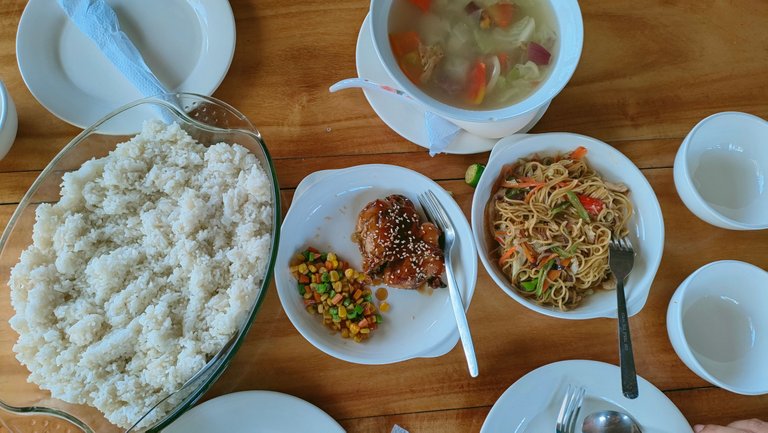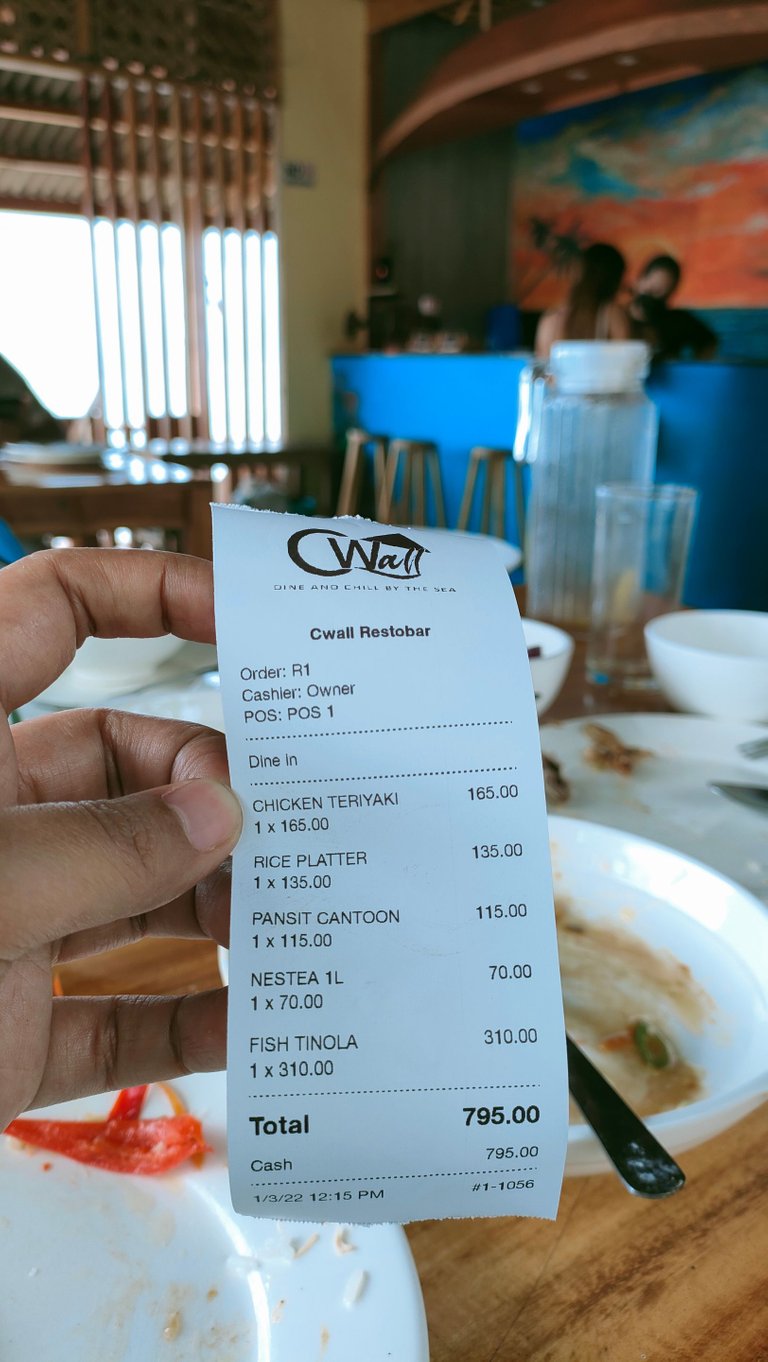 I must say that the food was all good. I took a good sip on the hot fish soup, it was just right, the teriyaki was not very appetizing to look at but it tasted good, we could say they used salted butter for stir-frying the vegetables. We ordered a platter of rice and we realized it was too much so we were not able to finish that and that's the only thing left on our table. All the viands were eaten, all of us were full!
I don't know if that was just because I was hungry but my companions confirm they also liked the food. My baby even ate a lot of fish meat and the pancit. We paid a total of Php 700+, half of the amount was for the fish soup.
Surely, we will come back, I'll refer my parents to check this place and perhaps in the future, we could try their milk teas too!
Also, as we were about to leave, more customers came, most of them were traveling like us and just made a stopover for lunch.
---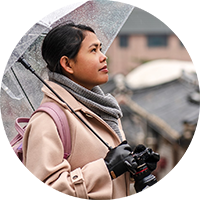 J U N E B R I D E
Boholana | Cebu | Philippines | Travel | Photography Enthusiast | Calligraphy | Art
• • •




---
---