My Birthday and Powerup!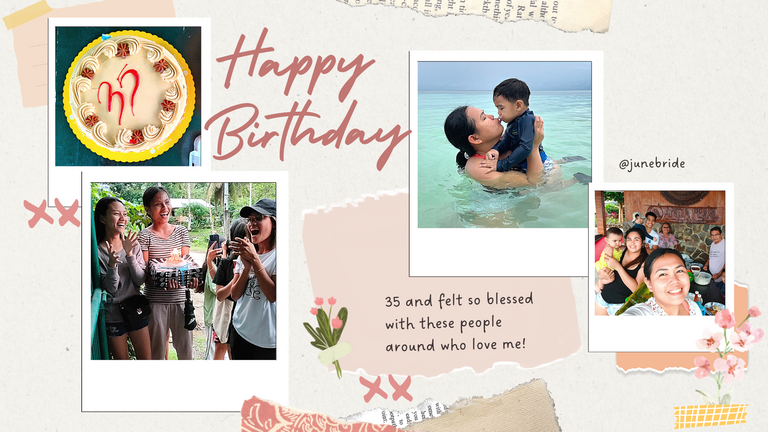 I never expected anything special for my birthday this year! Last year, I was greeted with a mañanita from our church's youth group and pastoral team and that was also unexpected but this year, I thought since I was done with the mañanita, I won't be given the same treatment and in fact, there was a plan to practice some songs for one of our pastors who was also celebrating his birthday, same day as mine so I wasn't expecting anything at all. Also, the young people told me that they'll have classes by Tuesday so I was not planning on anything, perhaps the only thing that was on my mind at that time was to go to the beach with Matti and my husband so we can chill but things were quite different from what I thought.
I was steaming my preloved items on Monday so I could take photos and post them online at around four in the afternoon when I heard someone ringing the doorbell at the shop. It was unusual because it was already almost five and no one comes at that time so I looked at the glass door and found these young ones singing with three boxes of pizza, a slice of cake, and they even gave me a birthday gift!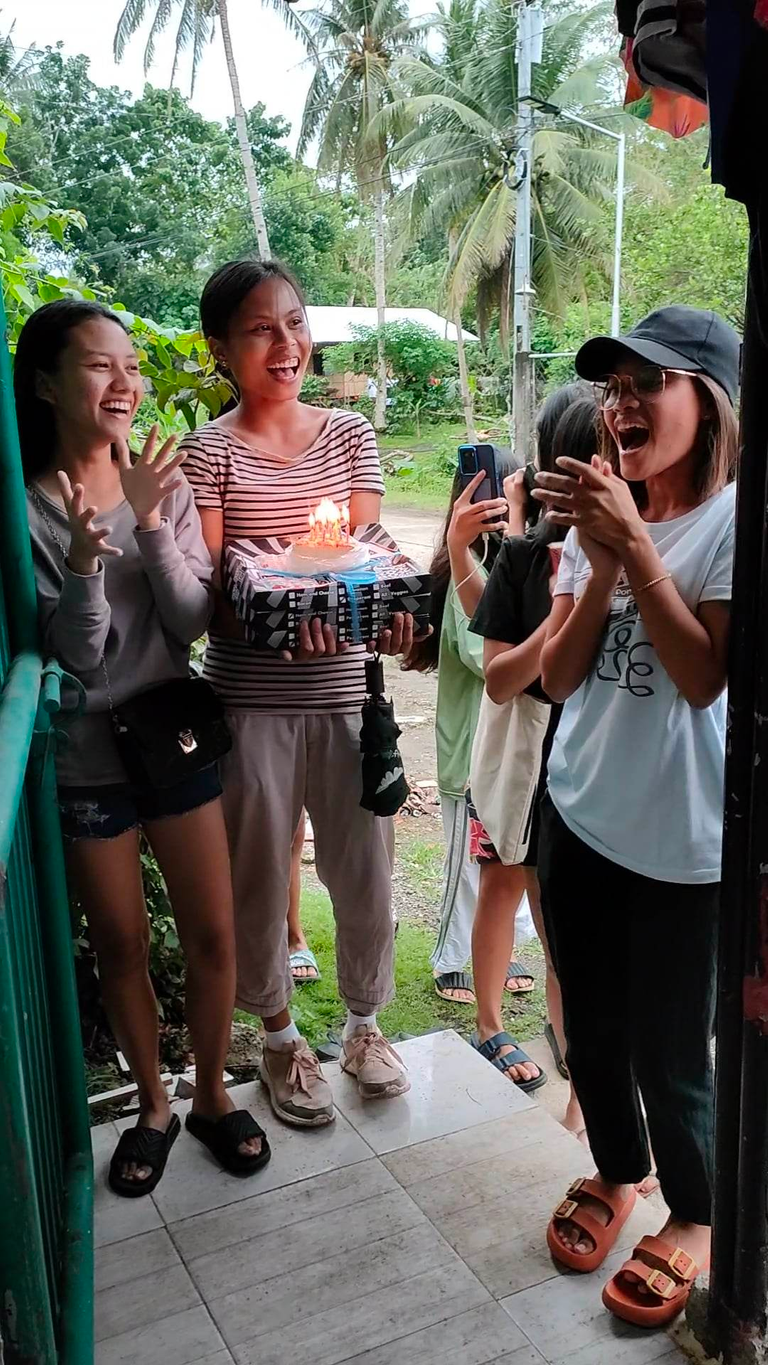 These young ladies were singing their hearts out as I opened the door. I was almost speechless! I didn't even take a bath that day because I wasn't expecting anything and I was busy, I badly wanted to already post these items so I can sell them. But this surprise was definitely worth it and I stopped everything that I was doing and went out to them.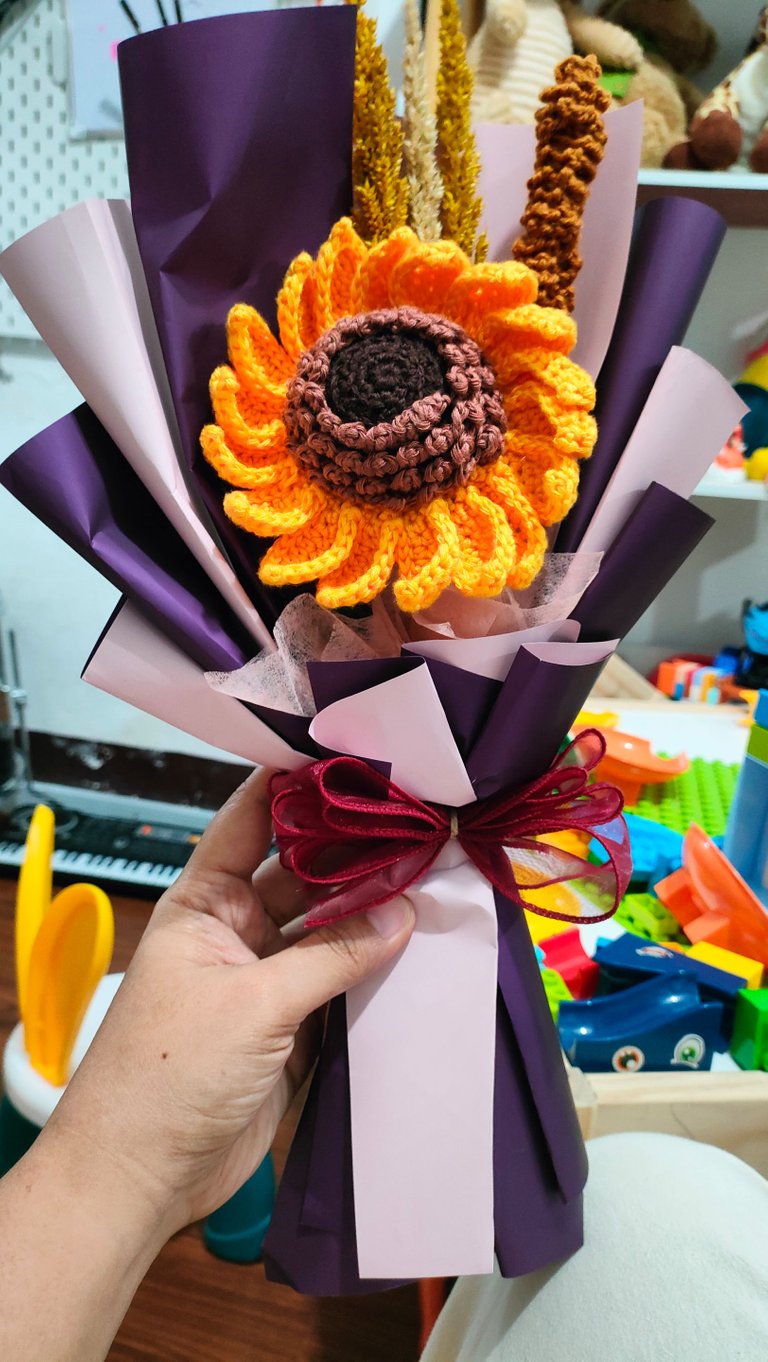 I truly appreciate the gift that they gave me. I know this isn't cheap because I inquired about a crochet sunflower piece and it costs a lot. These guys chip in just so they could buy me a crochet sunflower! Plus, it's placed inside a really nice packaging! I really love it! This surely was the best gift I received that day, second is my husband's gift which was a book and a bale of new adult swimwear!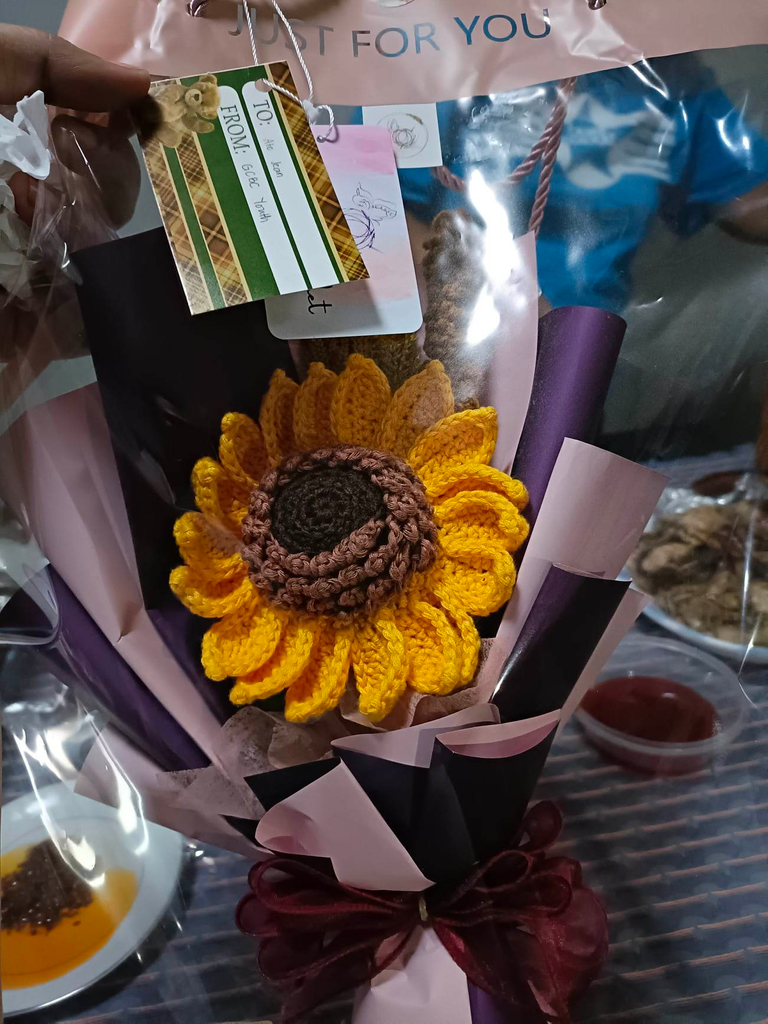 On that day, I asked them to stay for dinner and asked my cousin to buy some viands, grilled chicken and pork, some desserts too and my parents bought me a cake as well which I appreciated a lot! We had fellowship and I also let the young people sing songs at our karaoke! They sand their hearts out! Tehee!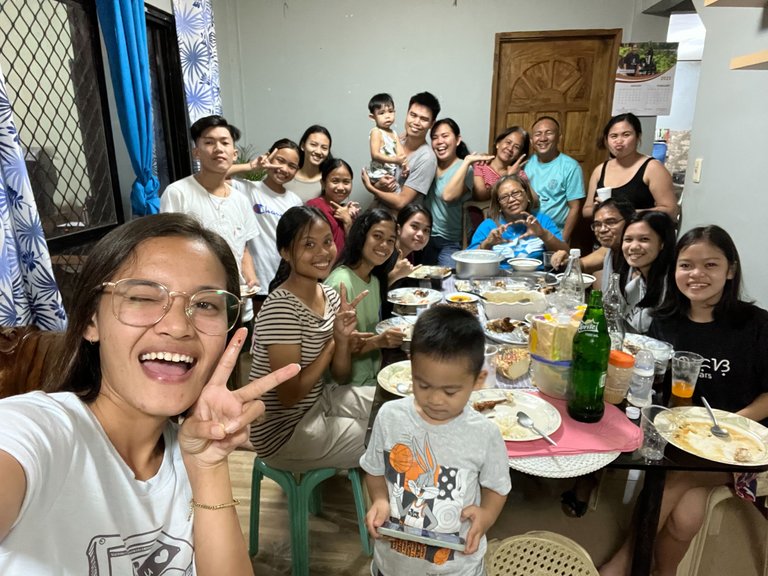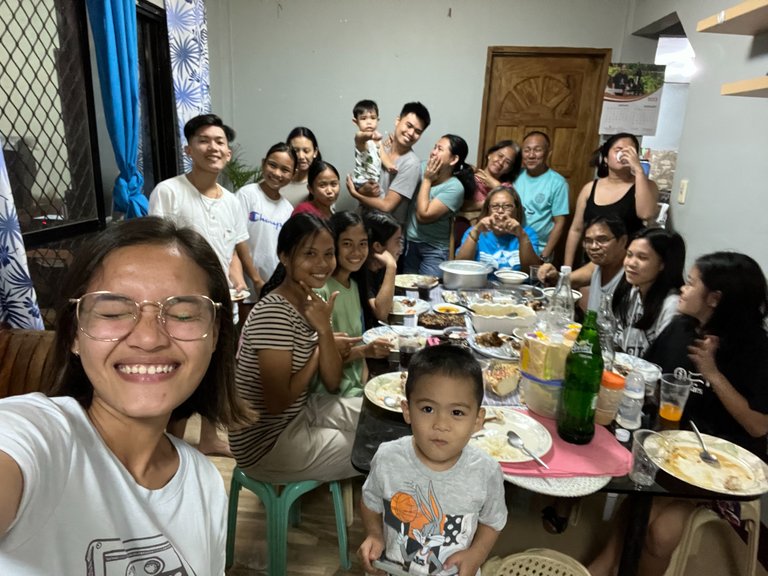 We shared the food together and were really full! My parents were tell us about the mañanita happening the next day at one of the pastor's house. I asked them if they'd want to join and some committed so after dinner, we went for the practice.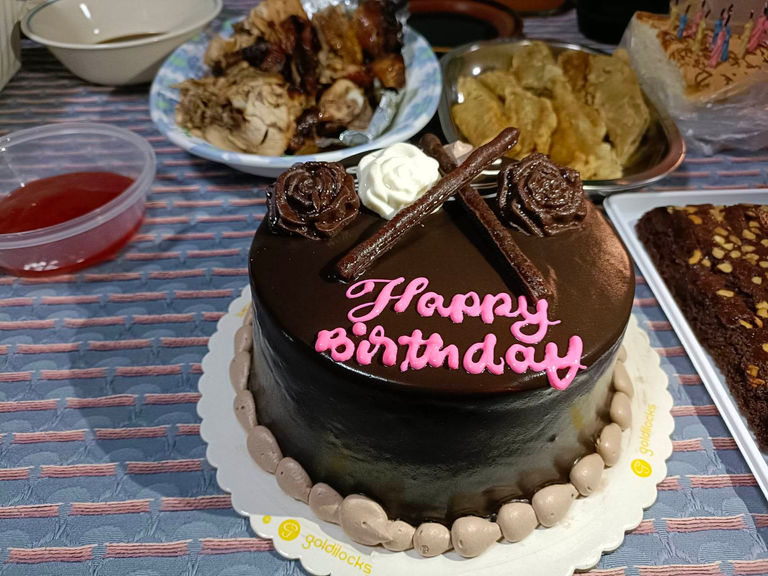 Matti truly enjoyed his time while we were practicing the songs. We went home around nine in the evening and slept. We have to wake up at three, our assembly time was four!
The surprise was successful, the celebrant had no idea we were coming and it was his first time as well to be given such. But there was an unfortunate thing, my husband passed out while he was about to give his birthday message. He just felt dizzy and couldn't breathe so we massaged him and some of the elders gave him menthol oil.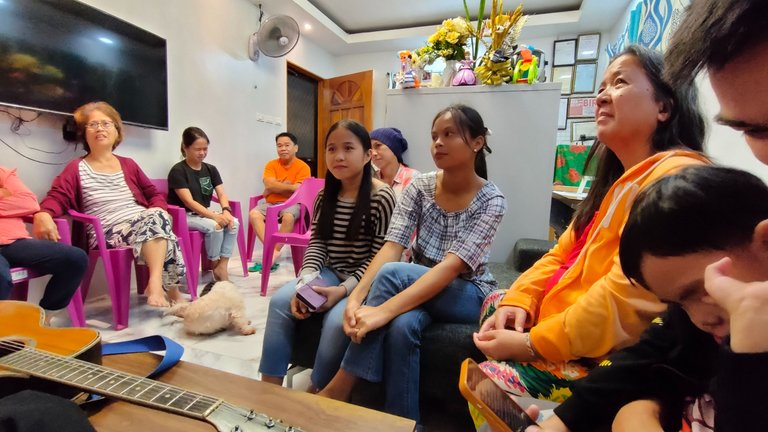 I was really scared at that time but he was able to recover after five minutes and was also able to finish his birthday message and wishes to the celebrants, that included me!
Mañanita is really a special thing and I know that Pastor Willie appreciated the effort. I felt the same because I had experienced this last year as well and I was smiling all throughout that morning.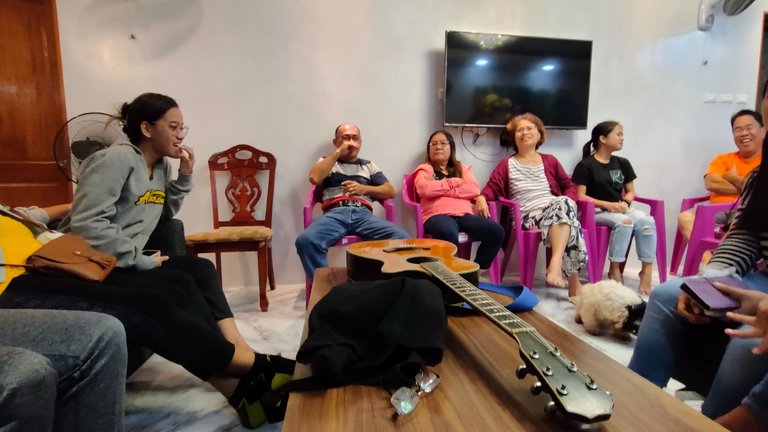 After the mañanita, we got home and slept! Actually, I couldn't sleep at that time. I asked my brother to buy the needed ingredients so we could prepare our food to be brought to the beach. We went to Anda Pearl Premier Resort in Anda. It was not our first time visiting this resort but the first time, it was raining. I thought this day would be perfect because the weather was looking better!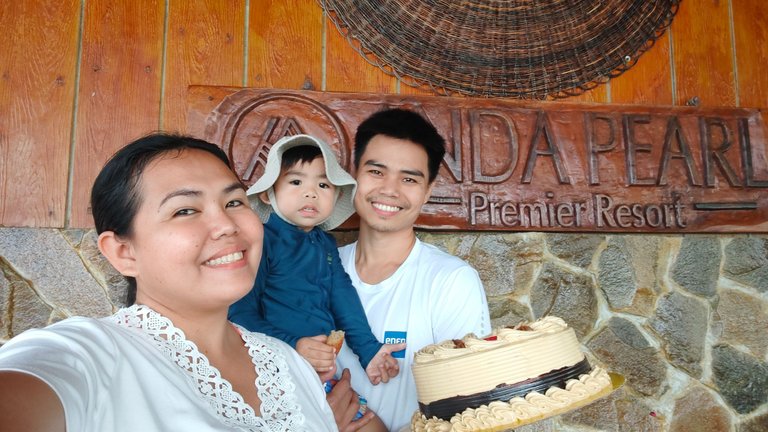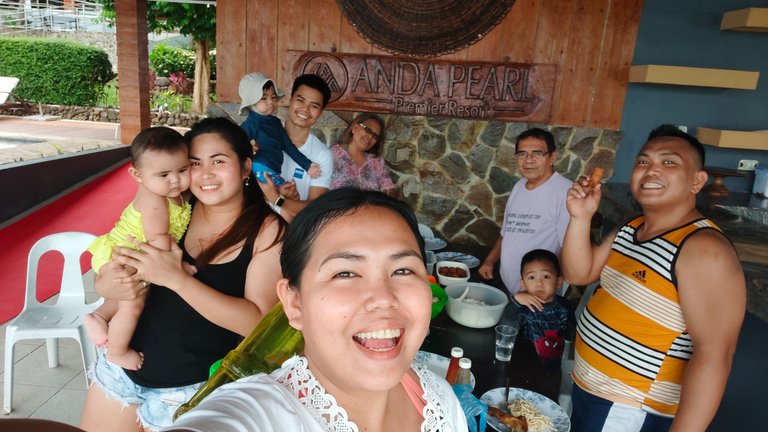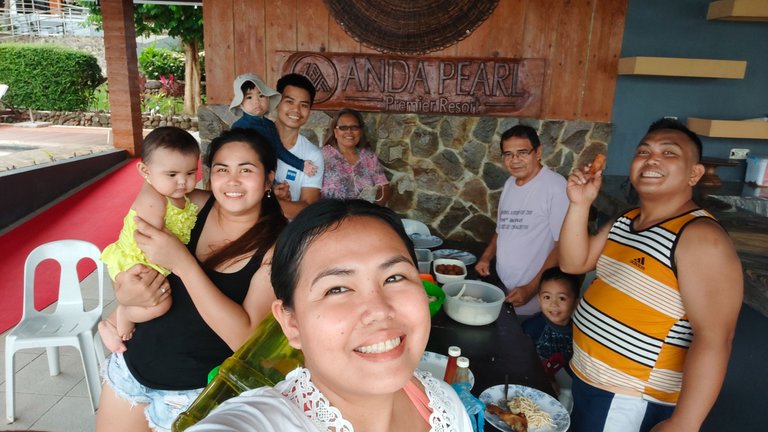 Anda Pearl Premier Resort's entrance fees stay the same as the previous visit last February in 2022, Php 200 for adults and Php 150 for kids 4-12 years old. There are no corkage fees too! This is only available through on weekdays. During weekends, they have Php 500 fee with the Php 300 being consumable value which can be used to buy food at their restaurant.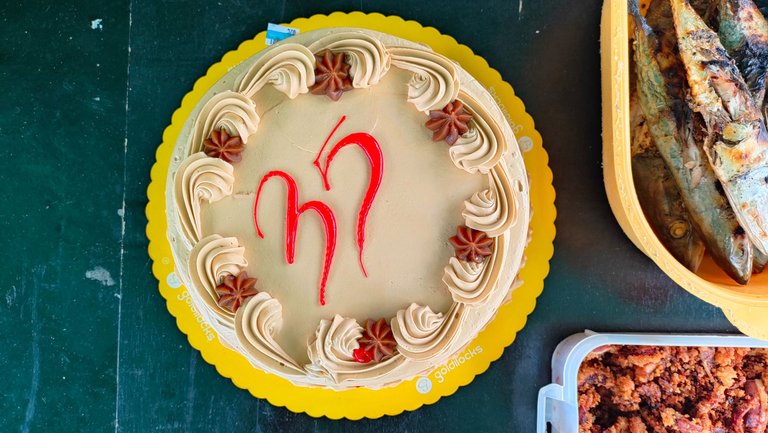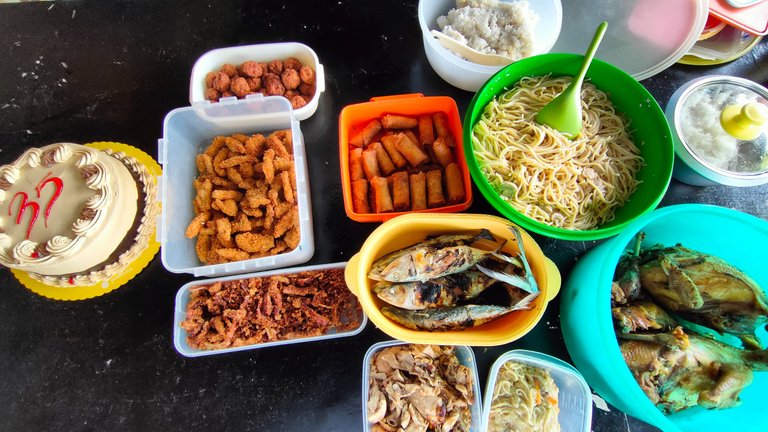 These were the foods that we brought, chicken fingers, calamari, grilled bangus, lumpiang shanghai, bola bola, carbonara, whole fried chicken, and a cake as well! My father killed some of his chickens for this day so I really appreciate it! My sister-in-law helped me cook everything as well as my father.
Of course, we enjoyed the whole day at the beach and the pool but it rained that day. Still, we still made sure we take advantage of the peaceful environment and the kids were really happy swimming that they didn't want to even go home!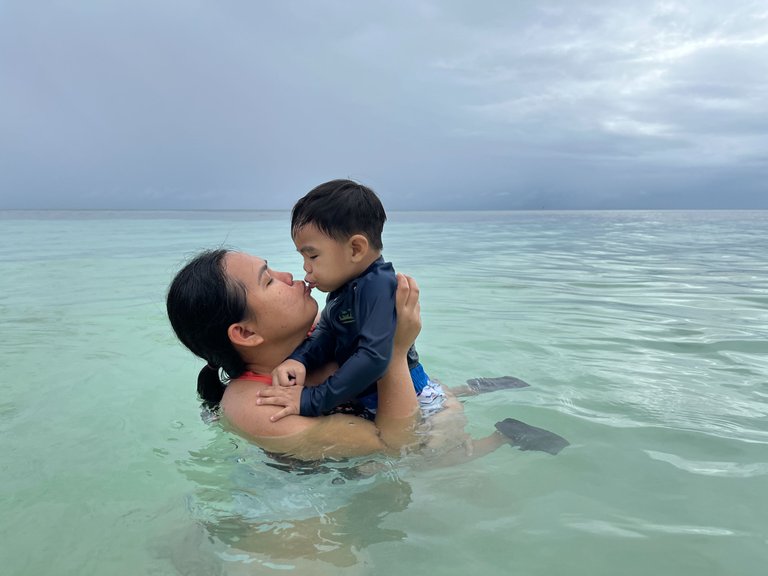 Showing you some of the things that can be found at the resort: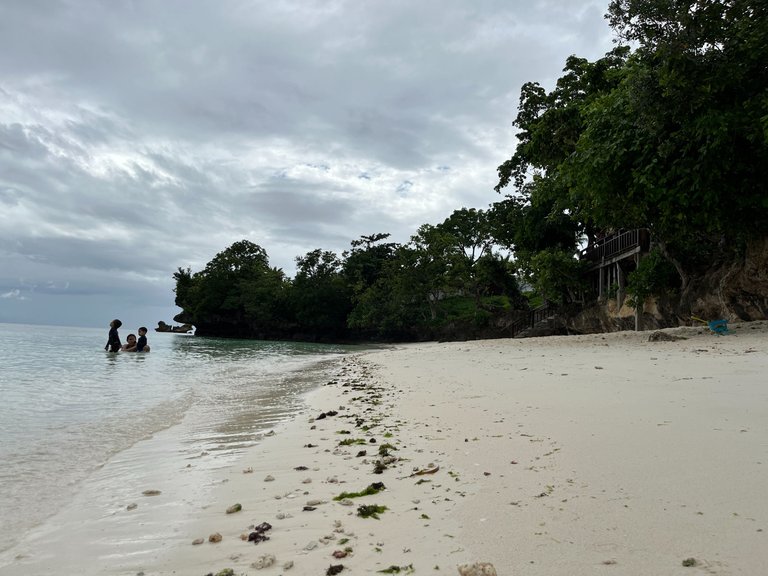 The beach was super nice, it has a private-y kind of vibe because of the rock cliffs on both side. The sand is also fine and white. There were no other guests aside from us so it was really nice! We played sand, made some sand castles and Matti enjoyed getting sand on his legs and body!
After swimming at the beach, we also enjoyed the swimming pool. There are around six sections of pools all connected to each other. The last one being an infinity pool.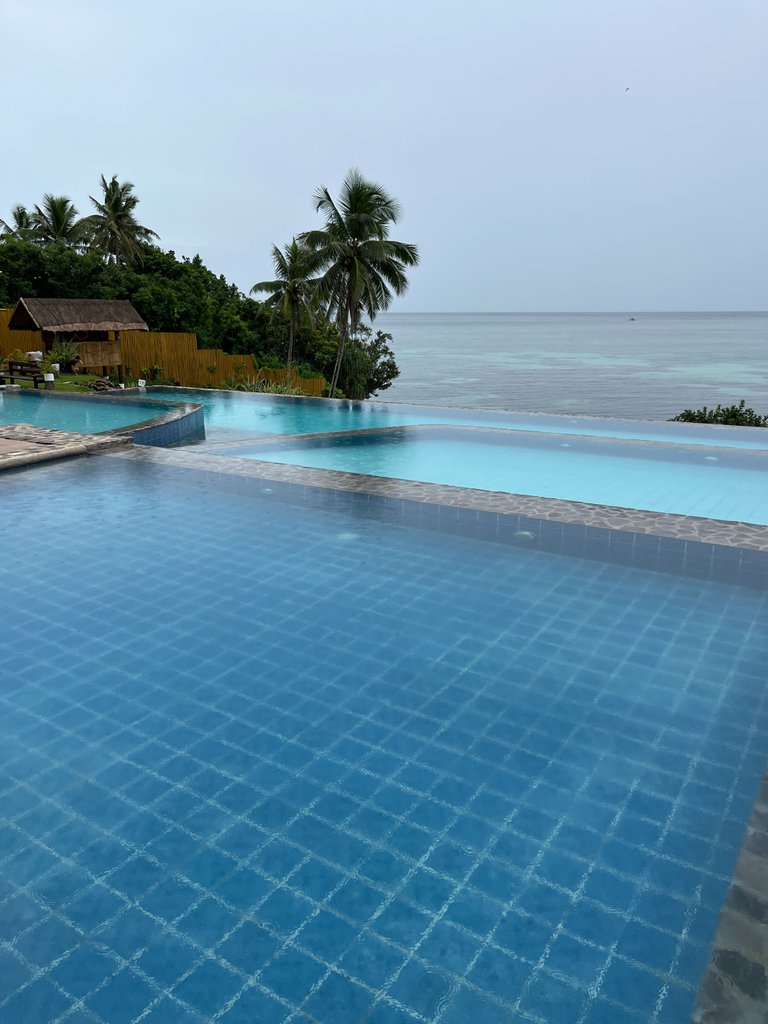 They have their own restaurant too and this was how it looked like during our visit: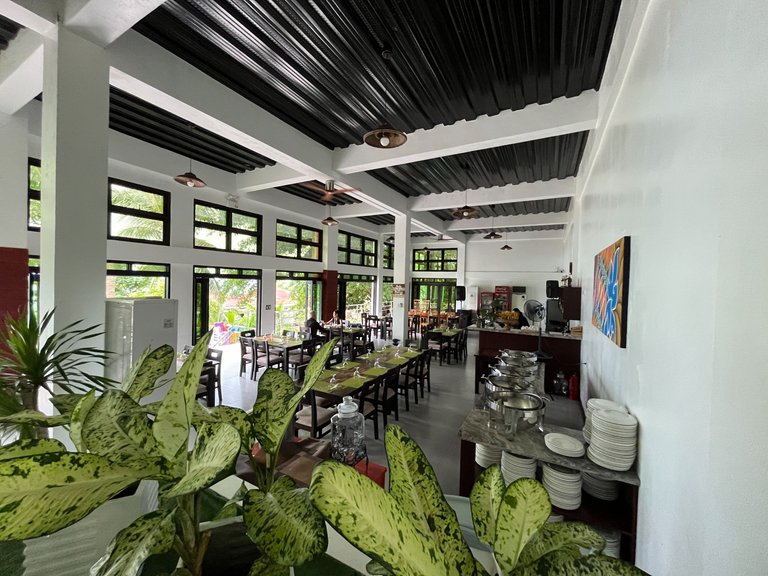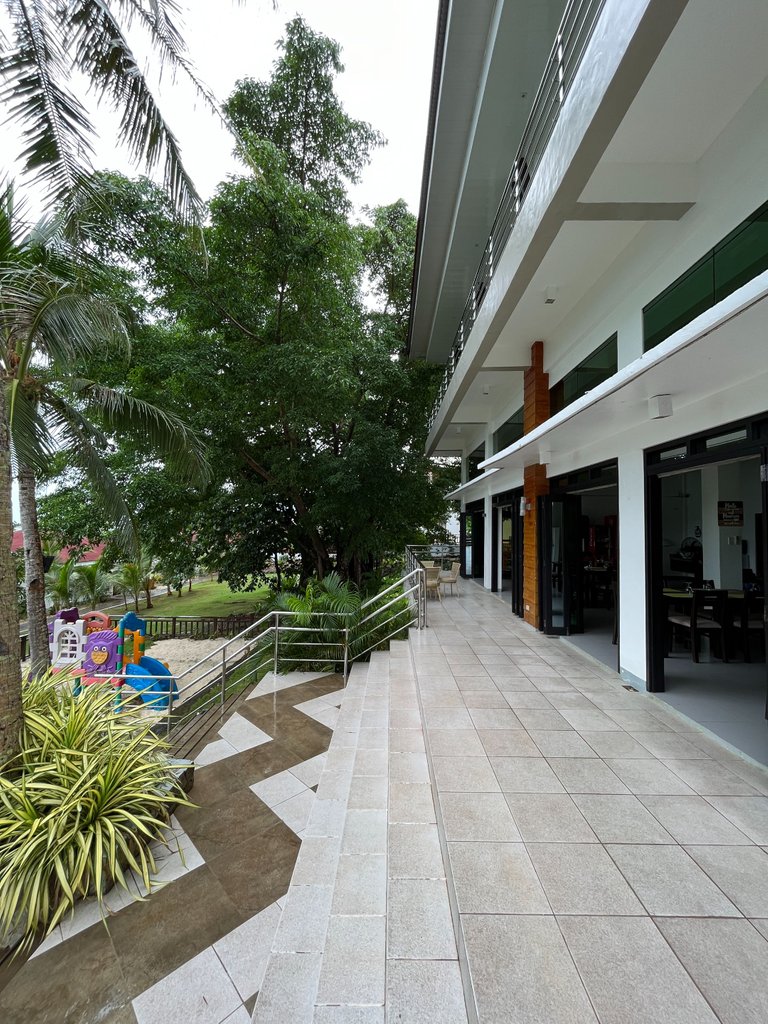 This is the entrance and the lobby of the resort. The staff were accommodating but they were a little slow in responding to our needs, it was still fine though. It wasn't a big deal at all!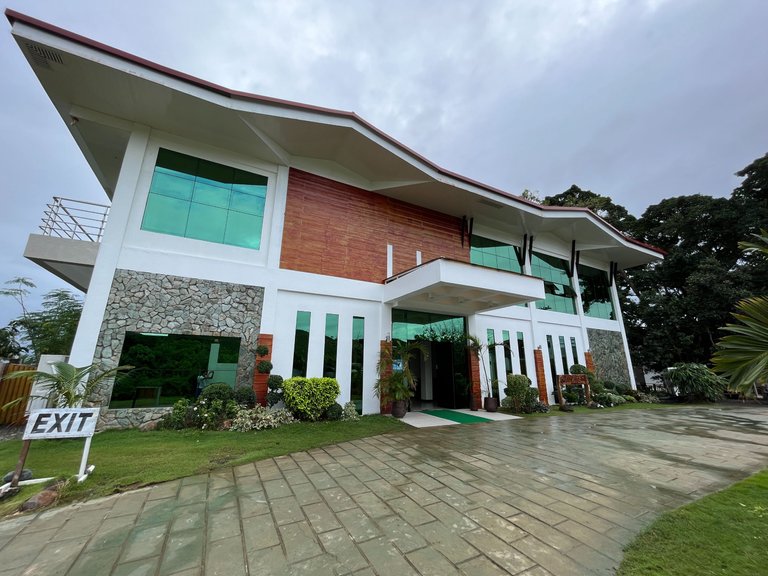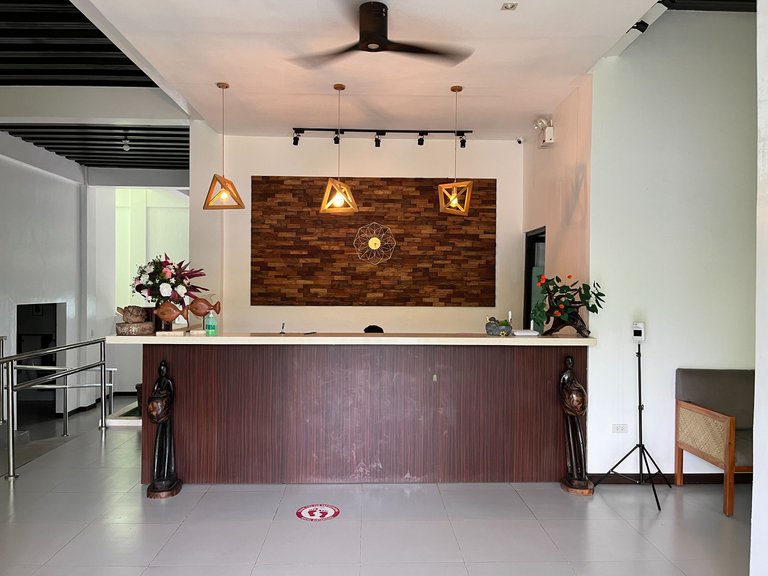 The resort also offer some beach amenities like this bike below and they have crystal kayaks too which I wasn't able to rent. It would have been better if I let Matti ride it. Maybe next time!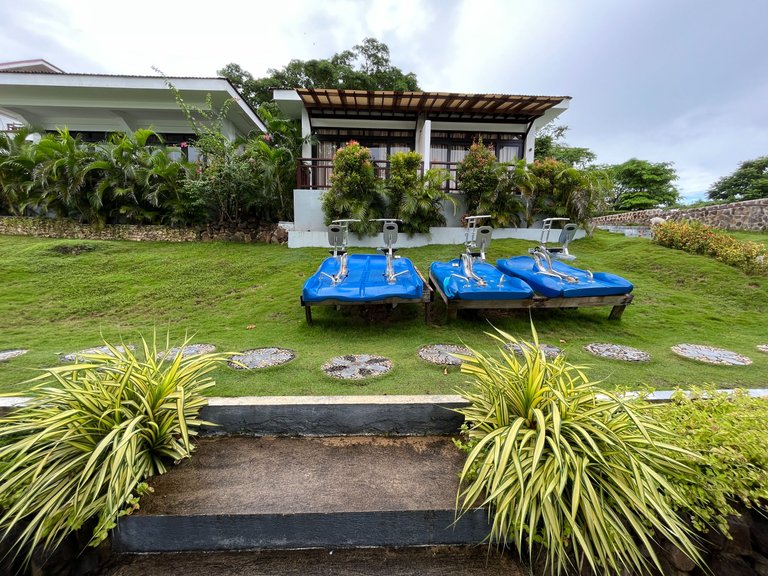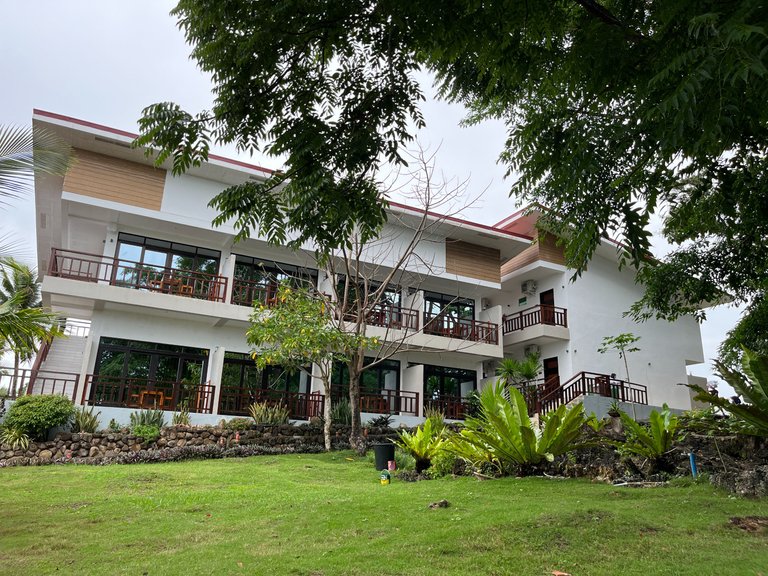 Aside from the beach and the pool, we also enjoyed their kiddie playground! Matti and Kuya ZM didn't mind the rain and the sand, they were running around, sliding! It was super fun! They even asked me to also slide myself which I did!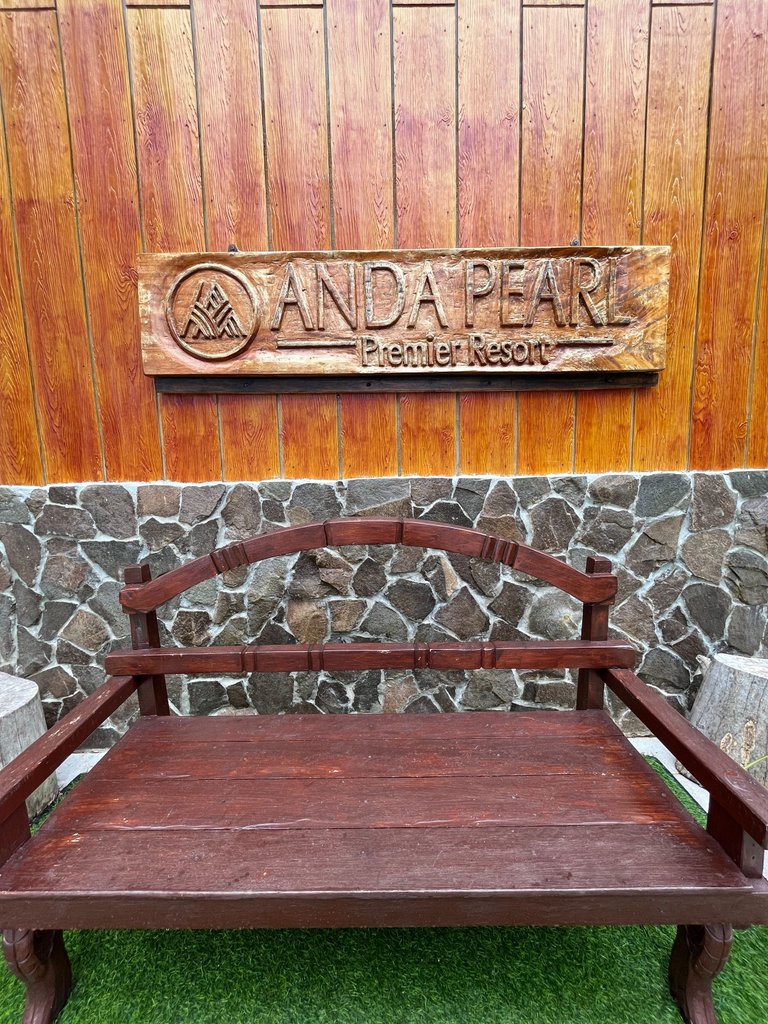 I am super grateful that even if it rained that day, it was filled with so much happiness and contentment on my part. I was happy because I realized that there are so many people who appreciate me and remembered my special day. Even those who greeted me on social media, I am really thankful of them all!
As part of my birthday, I decided to also join the powerup day! I am glad that I had 17.448 Hive to power up! I hope I can maintain this though, not forgetting to do this every first of the month!
So that's it for today! I am again grateful to my family, GCBC church family, friends, and most especially to my God and Savior Jesus Christ for giving me hope, love, and grace.
---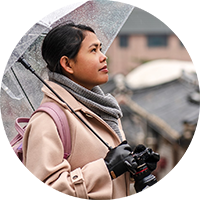 J U N E B R I D E
Boholana | Cebu | Philippines | Travel | Photography Enthusiast | Calligraphy | Art
• • •



---
---