PLANETARY FLORAL ARRANGEMENT just minted on SuperRare
I have been diving a bit more into AI art this week as you can see from my last few posts. As a collage artist I am always looking for source images, and when trying to be as ethical as possible I look for copyright free use images. This has it's limits and sometimes I just can't quite find what I want, this is why over the last few years I have been using image generators like artbreeder, deep dream, recently wombo etc.
Well this week I finally started learning Disco Diffusion and it's blowing my mind!
I joined their discord to chat and lurk for tips and user guides, after introducing myself one of the members offered to make some renders for me if I gave him a prompt!

Well he did some magic and started DMing me lots of aliens and this one intrigued me the most!!!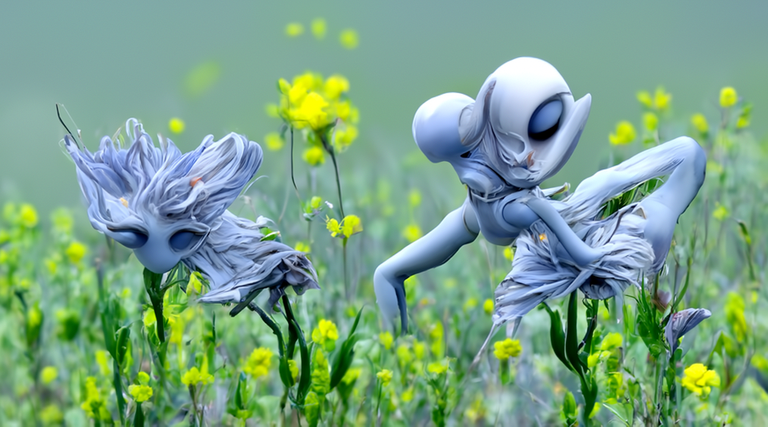 I cut it out and started playing around in my usual fashion and inspiration took off. I ended up making this collage.
PLANETARY FLORAL ARRANGEMENT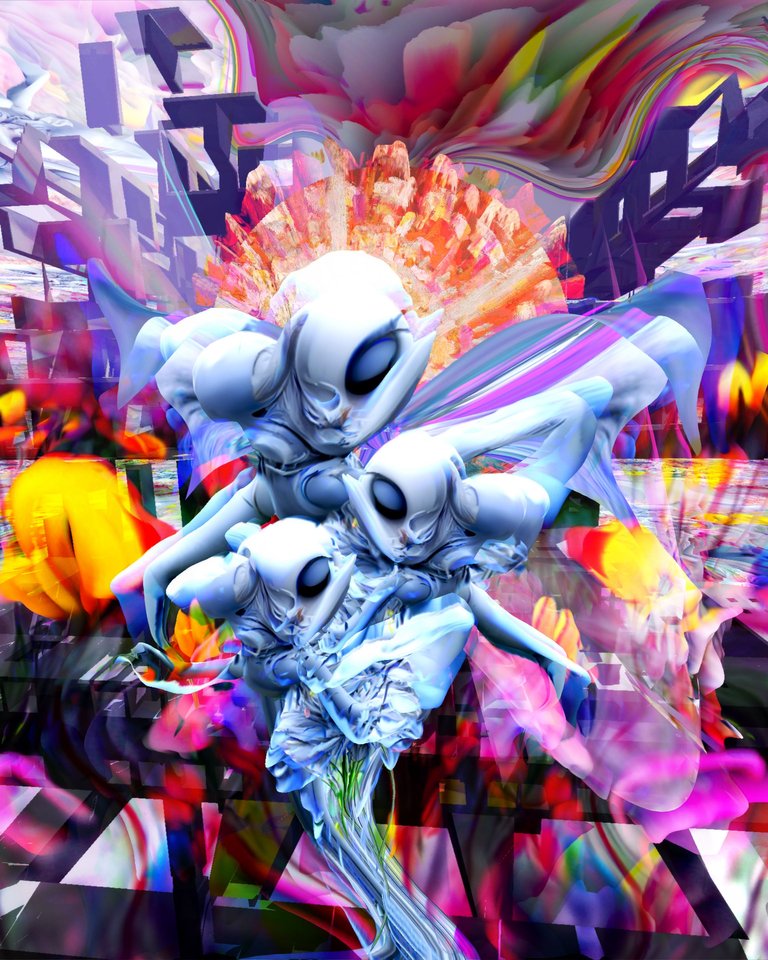 It has been immortalized on SuerRare:
https://superrare.com/artwork-v2/planetary-floral-arrangement-33652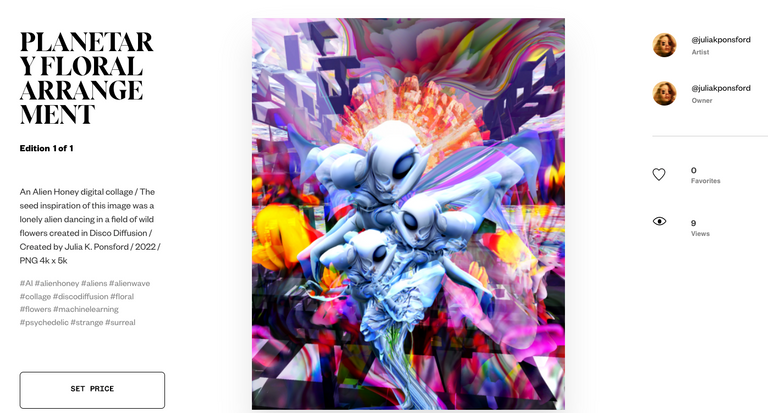 I have new images generating on disco diffusion as we speak, my mind is swirling with possibilities of how I can use this tool to add to my workflow!
👽👽👽

💎 PLANETARY FLORAL ARRANGEMENT on @SuperRare 💎https://t.co/ZCVPltXp1W pic.twitter.com/NNRPKlHtpt

— 👽 Alien Honey 👽 (@juliakponsford) April 2, 2022
>>>>>>>>>>>>>₳ⱠłɆ₦ ⱧØ₦ɆɎ<<<<<<<<<<<<<
Visit my gallery on NFT Showroom
Join the Alien Art Hive community and come get some Alien Honey!

To follow on twitter, personal account, Alien Community account <3

---
---