I got access to a new AI art app called DALLE, drop a comment and I can run a prompt for you!

I applied to join the DALLE beta a few months ago and never thought I'd get accepted lol. Some of the early testers were putting out some pretty incredible results and so many people applied I never thought I'g get in.
It has been a bit hit or miss, you have to tweak the text prompts and wording to get something cool, and sometimes it's a complete flop, but what I have found amazing is that it can create photorealistic images much better than any AI art app I've tried. One caveat is that they have quite a list of banned things you can't do, anything related to nudity, gore, or deepfakes. I understand that it's a pretty powerful AI so they don't want any of that stuff being made with their product.
I have 50 prompts per day (each one gives 6 results) so I am willing to run some ideas for you if you are interested. Here are some of my favorites, I will include the prompts so you can have an idea how it works, usually being very descriptive is better.
A collage in black, white and red, with newspaper clippings and fashion models with three eyes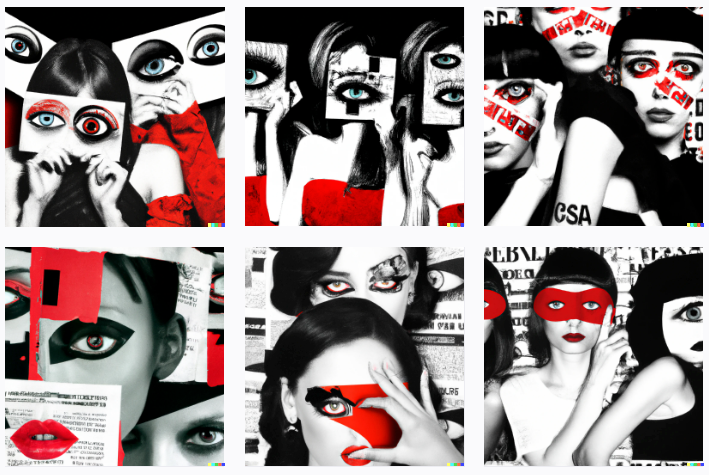 a psychedelic man with a beard astral projecting into the 5th density of consciousness, 4k photograph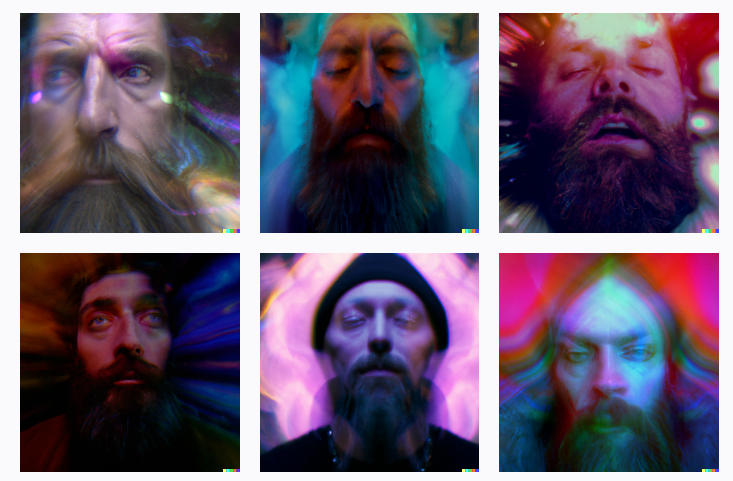 a photographic portrait from the waist up of someone wearing a creepy mask made of wood and flowers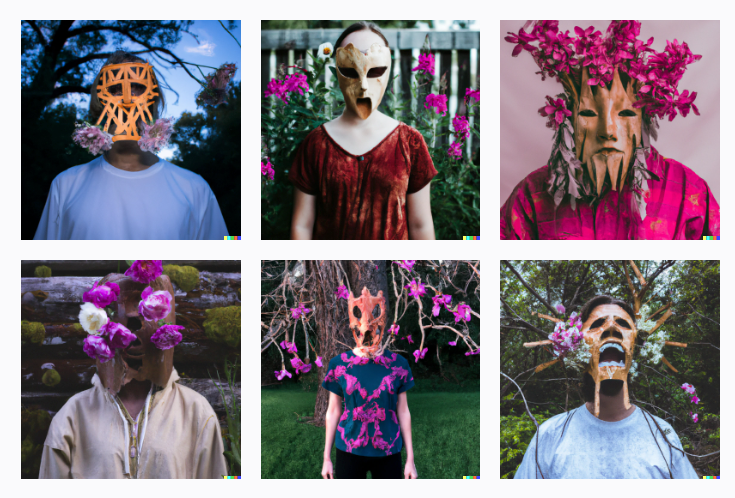 a colorful collage by Hannah Hoch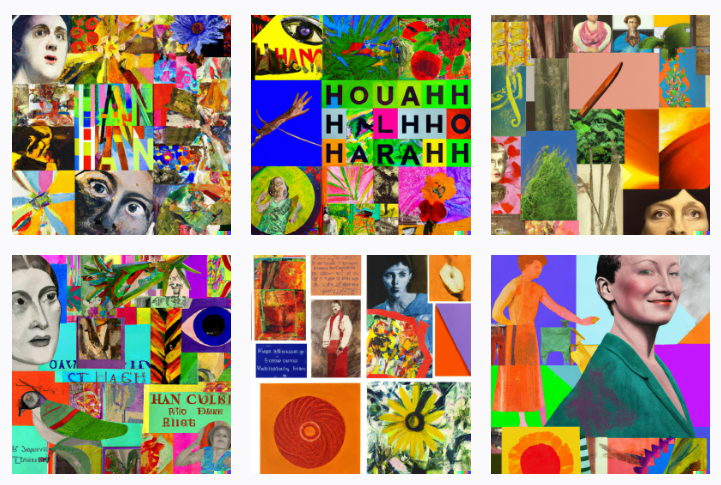 a botanical drawing of an alien with anatomical labels
a daguerreotype depicting the first alien visit to earth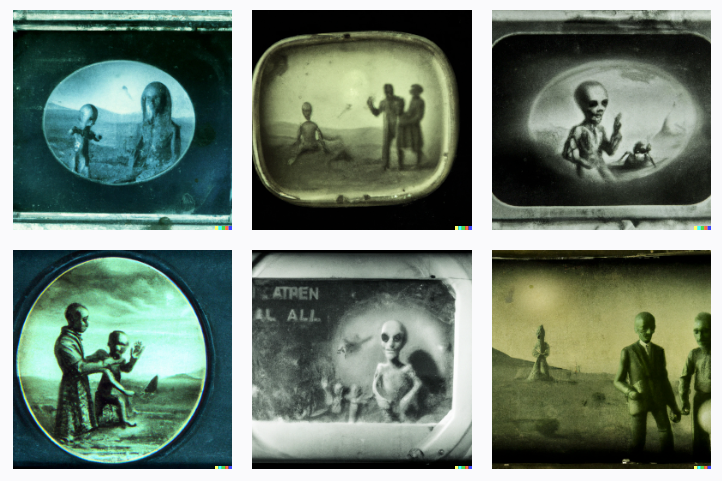 Leave your suggestion in the comments and I'll try to do as many as I can :D
>>>>>>>>>>>>>₳ⱠłɆ₦ ⱧØ₦ɆɎ<<<<<<<<<<<<<
Visit my gallery on NFT Showroom
Find all my social and gallery links here: https://linktr.ee/juliakponsford
Join the Alien Art Hive community and come get some Alien Honey!

To follow on twitter, personal account, Alien Community account <3

---
---