I collaborated with The Guild on this programmable art: Year of the 0x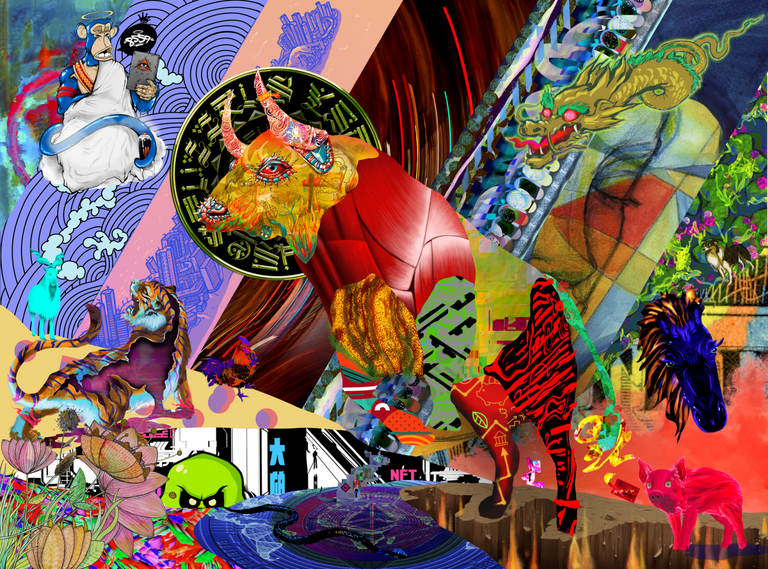 A few months ago I was invited to collaborate on an art project with a group called The Guild on Async art. They have done some amazing projects in the past so of course I agreed! If you have never heard of async the platform allows you to make programmable art that changes states which is pretty cutting edge :D
The art has finally been revealed and you can see it here.
Title: Year of the Ox
https://async.art/art/master/0xb6dae651468e9593e4581705a09c10a76ac1e0c8-3223
There are a total of 38 artists contributing to the work, we were all given templates of our section (kind of like a paint by numbers) and asked to make three different variations.
Visit this page and keep clicking random and you can see the various states of this art, someone tried to do the math and apparently there are trillions?
https://async-explorer.herokuapp.com/test/canvasID=60c9ce89a2b99000149c219c
---
Triad of Light (my layers)
My assigned section is a strip along the bottom that was titled foreground so I decided to make something abstract that could be interpreted as grass or foliage.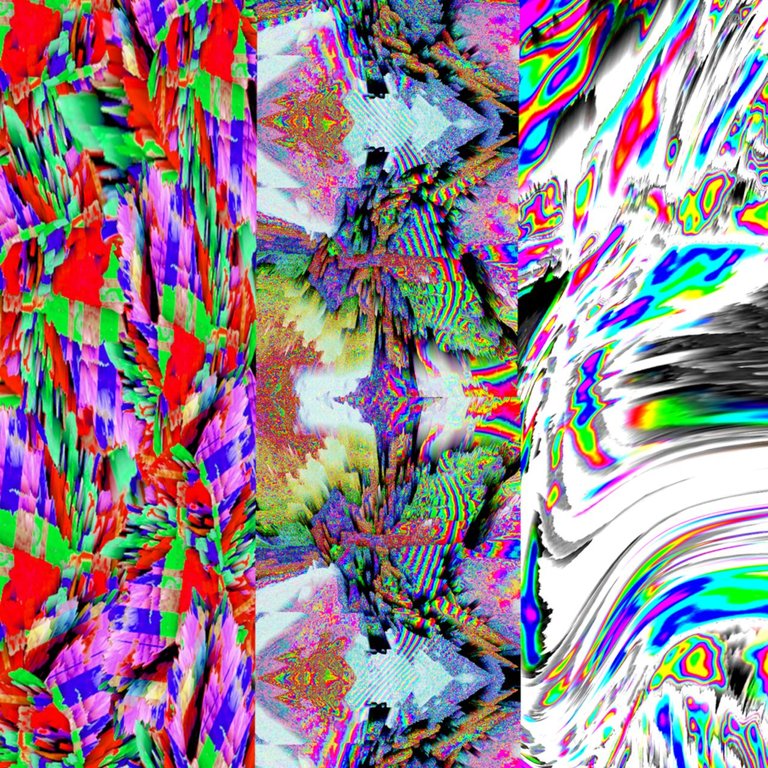 The concept is based on the light triad which are positive personality traits. You may have heard of the dark triad which consists of narcissism, machaivellianism and psycopathy. These three traits combined make a very evil person and are often used in criminal psychology.
The light triad is the opposite!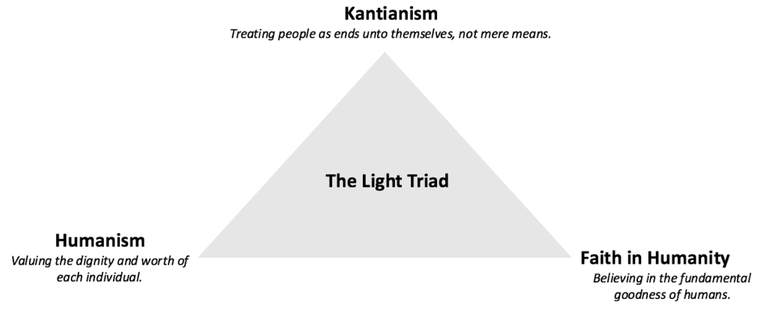 My layer titles from left to right:
Interconnected, Golden Love, Submerged Meaning
Viewable here:
https://async.art/art/layer/0xb6dae651468e9593e4581705a09c10a76ac1e0c8-3235
This has been a super fun experience and I am honored to have been invited! This tweet has a video with various states:
Find your favorite combo right here!🤩

We are excited to present the FINAL MEGA BONUS #5 for 'The Year of the 0x' master layer on @Async, by @rutgervandertas!🔥

There are a total of 39 of these & they will go to ALL layers' collectors!

AMA with all 'Zerox' artists tomorrow! pic.twitter.com/JDFDmAMsPw

— The Guild (@TheGuild_NFT) September 13, 2021
>>>>>>>>>>>>>₳ⱠłɆ₦ ⱧØ₦ɆɎ<<<<<<<<<<<<<
Visit my gallery on NFT Showroom
Join the Alien Art Hive community and come get some Alien Honey!

To follow on twitter, personal account, Alien Community account <3

---
---