Experiments with the new PhotoMosh update
I have photomosh pro and they just released an update a few weeks ago with some new features and some refining of old features. I got a chance to play around with it this week.
The main new feature I like is the ability to overlay one video on top of another and use blend modes, they do however have to be the same size or it will distort the video to fit.
Here is some of the output:
Some stock video from Pexels:
This one is made using an initial image from disco diffusion: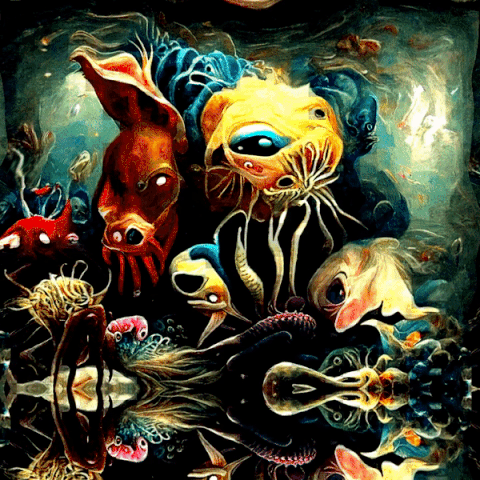 This software lacks the necessary features to use as a standalone video editor (after all that isn't what it's meant for) so to refine output I often have to move back and forth between Mosh and Premiere to get the desired results I want but it can be very addicting to play with for hours and see all the possible glitchy combinations you can give to an image/video/GIF!
>>>>>>>>>>>>>₳ⱠłɆ₦ ⱧØ₦ɆɎ<<<<<<<<<<<<<
Visit my gallery on NFT Showroom
Find all my social and gallery links here: https://linktr.ee/juliakponsford
Join the Alien Art Hive community and come get some Alien Honey!

To follow on twitter, personal account, Alien Community account <3

---
---