Experiments in outpainting using DALLE

I made a post previously about being in the DALLE beta test, recently they went to a paid system where you have to buy credits, I applied to their artist support program and was granted X amount of credits/week for 10 weeks. So now I have LOADS of credits to get through because if I don't use them they will be taken away!
I recently discovered their editing panel, here you can take an image you generated and OUTPAINT, which basically means expand it and generate more around it. This happens in squares, so you overlap the generation square on your art then it will generate 4 new options for you. It's pretty fun because it's kind of like a choose your own adventure with art :p
This was the starting image I used, the prompt was something about an alien in a graveyard: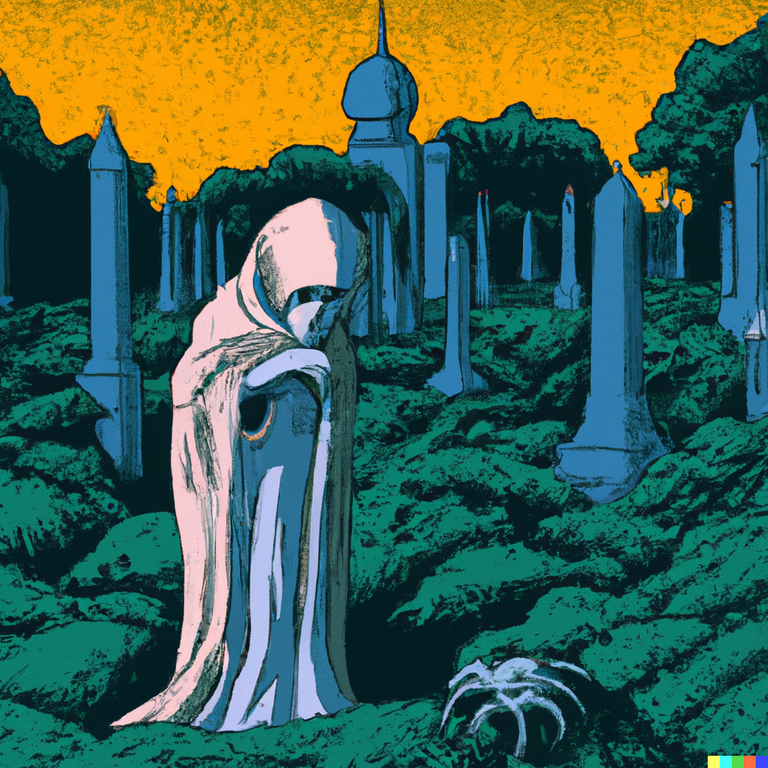 I made one error when starting which was not overlapping my generation square which gave me a hard line in the middle. You can see approx. the midway point here and where I learned my lesson about that: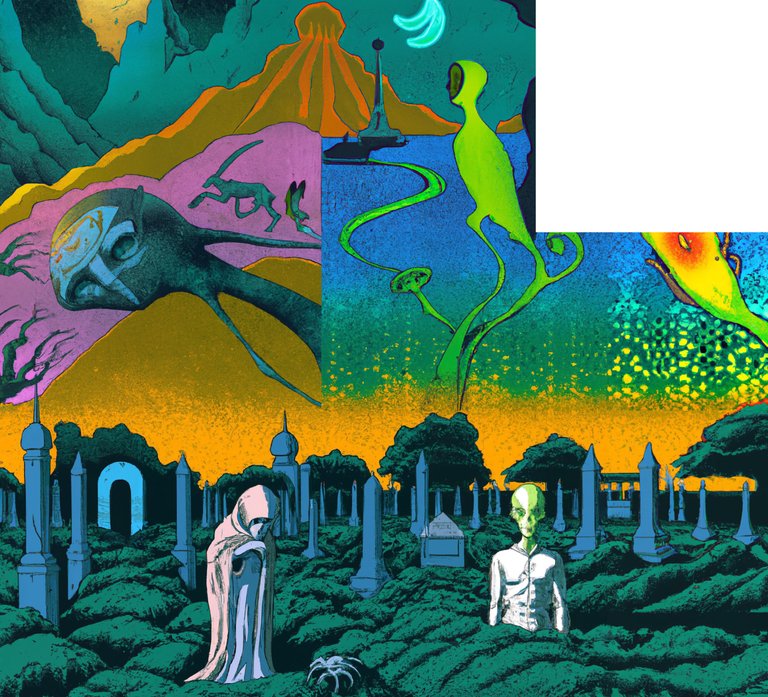 here is the final image, it was 32 mb and 5120 × 3584 so I had to compress it to be able to upload here: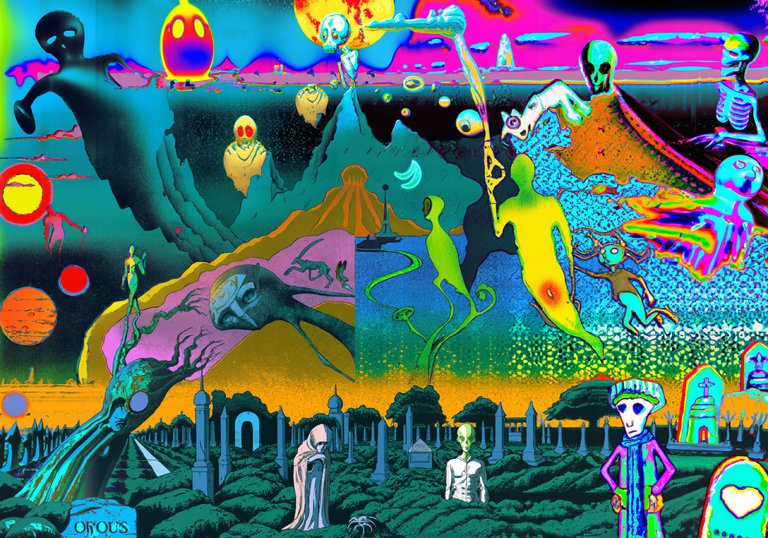 Overall I really enjoy this feature, imagine it like generating a canvas square by square, I would like to start from the same image again and see where I can take based on my overlap. It will be interesting to see how different I can make it!
>>>>>>>>>>>>>₳ⱠłɆ₦ ⱧØ₦ɆɎ<<<<<<<<<<<<<
Visit my gallery on NFT Showroom
Find all my social and gallery links here: https://linktr.ee/juliakponsford
Join the Alien Art Hive community and come get some Alien Honey!

To follow on twitter, personal account, Alien Community account <3

---
---