CHAOS MOTHERBOARD / First PALNET NFT giveaway!
If you weren't aware hive-engine just added a new feature called Outposts where a tribe can upgrade and have NFT capabilities! We have upgraded the PALNET tribe to have this functionality and I just made my first NFT there to test if everything is running smoothly.
I will be making a full tutorial on how this all works coming soon, I think this will be a great use case for NFTs that are not art and don't fit within curation guidelines for NFT Showroom such as memes, hive related badges, gifts or any other uses you can think of :D
This art is called CHAOS MOTHERBOARD: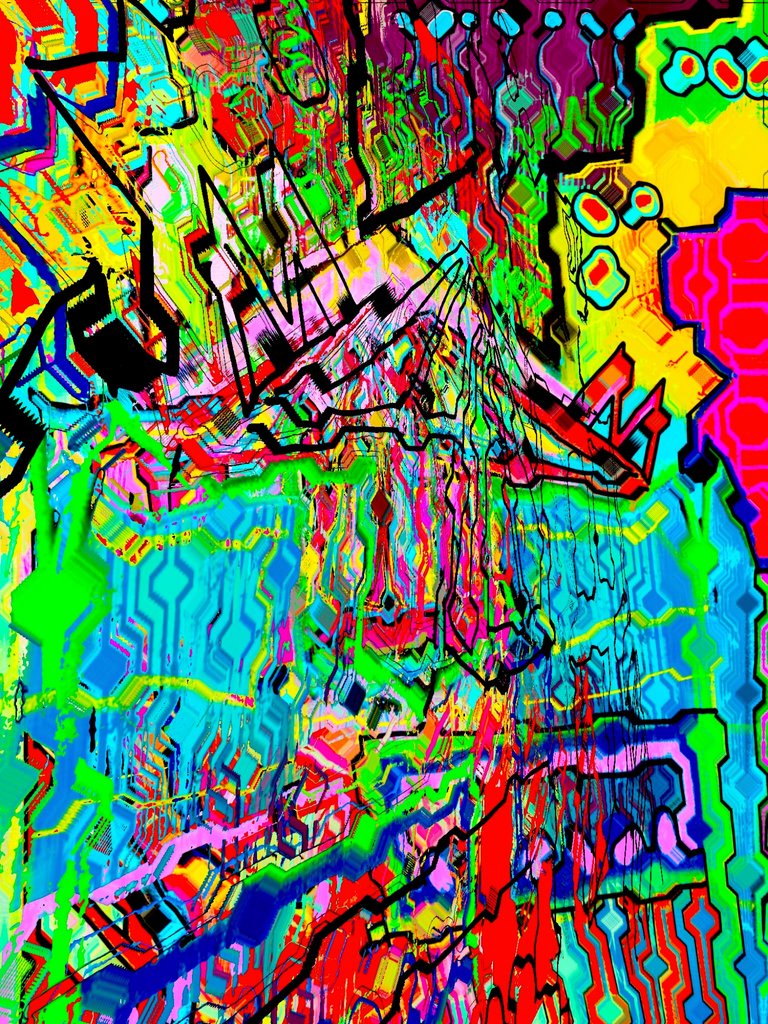 It's a mix of digital paint / illustration and digital image manipulation.
There are 10 editions
I have put the first 5 for sale at 100 PAL which is only 3.40$ USD
GIVEAWAY
I will give the remaining 5 away to the first 5 people who comment on this post I want one.
The listing can be found here: https://www.palnet.io/nfts/juliakponsford_art_chaos-motherboard
>>>>>>>>>>>>>₳ⱠłɆ₦ ⱧØ₦ɆɎ<<<<<<<<<<<<<
Visit my gallery on NFT Showroom
Join the Alien Art Hive community and come get some Alien Honey!

To follow on twitter, personal account, Alien Community account <3

---
---