Rightful - Art Tokenized on NFT Showroom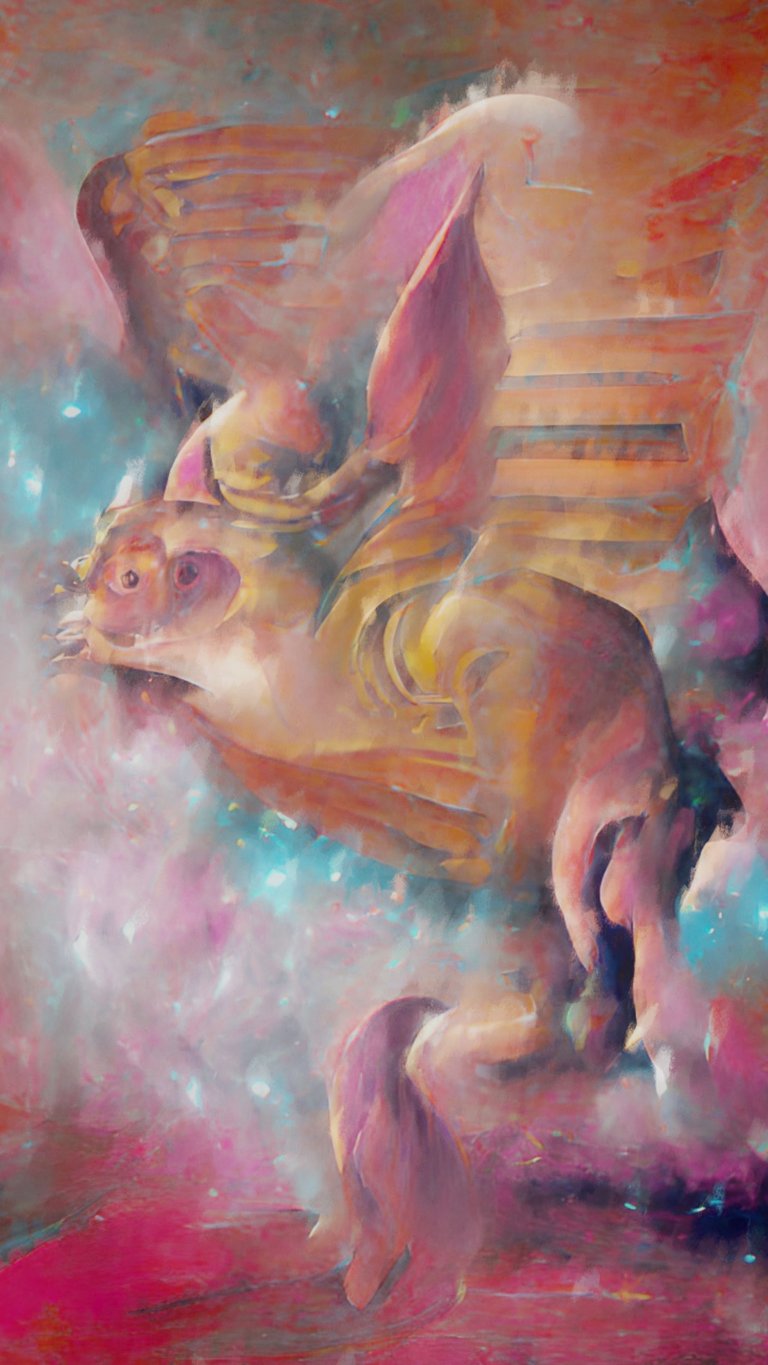 Rightful
Annunaki Contemplation 5/5

Art tokenized on NFT Showroom as the last piece of my collection Annunaki Contemplation (yes I did not release them in order, 3 and 4 will come in the following days)
Get it uncompressed here!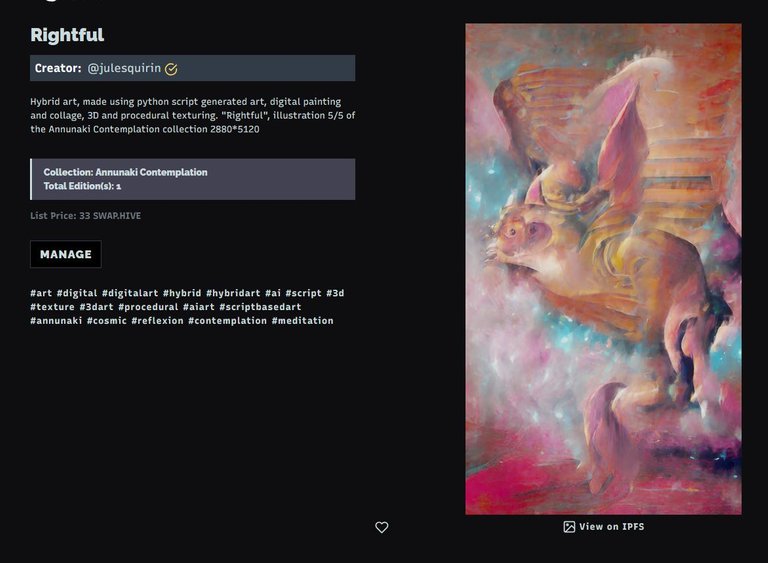 Process:
For this one, the process was a bit different. I still used python script to generate the colour paterns, but for the shapes, I fed the algorythim a bunch of different pictures of cats and birds, and ran the program to create a blender of all of them. I played with a few of the results, made a collage with them, imported the generated colours and textures, and got the result into Blender. There, again, procedural texturing is my work horse, so I did my thing and exported it, vectorized it and tadaaaa.

Thanks for supporting artists and creations on Hive/PeakD/NFT Showroom!
---
---