Trying Out an Instant Cappuccino Mix | 2022
Coffee is life...
It has been a while since I shared anything about my coffee life. Being busy with offline engagements really affected my HIVE posting habits, but that is life. We all have to try and balance what we have on our plate and prioritize. I'm glad to have some time available again to post and read other authors blogs. Here goes...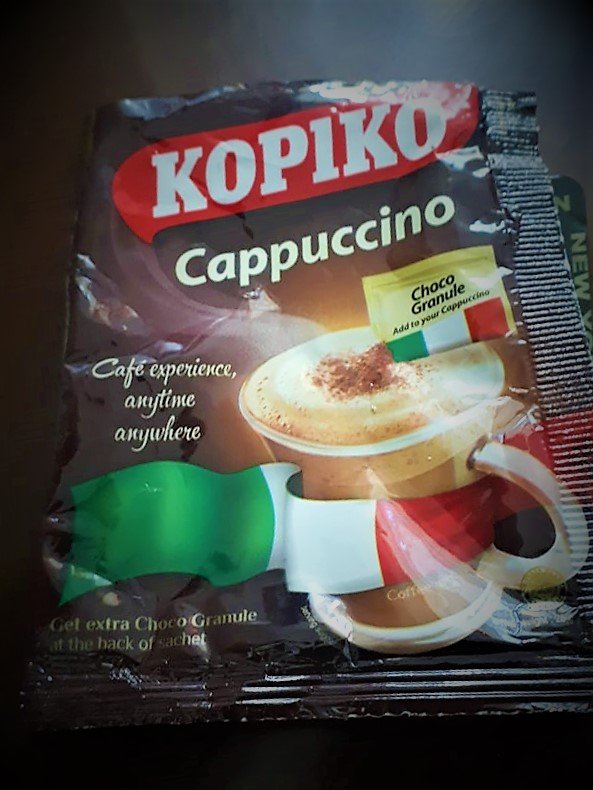 I came across this Cappuccino instant coffee mix from Kopiko while buying some stuff at my favorite convenience store the other day and I had to get some to try it. I vaguely remember trying an instant cappuccino mix before but I'm not so sure if it was the same product as this one.
---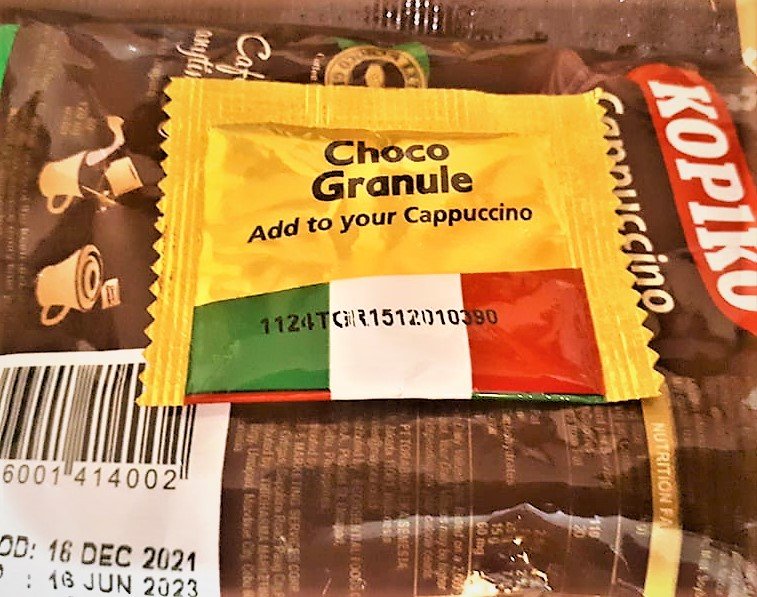 This instant cappuccino mix included choco granules that you add on top of the coffee drink. 😁
---
For today's post,I prepared this coffee mix to complement my #vegan breakfast of Japanese tasty bread and home-made peanut butter that I bought from the vegetable vendor who sells in our neighborhood everyday - a simple breakfast since I'm not that hungry this morning and I'm too lazy to go and buy groceries from the supermarket this early in the day. LOL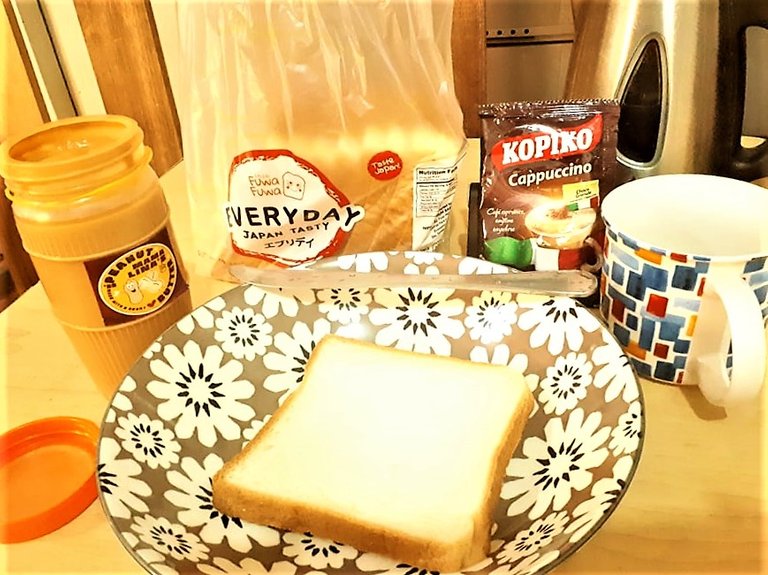 Simple and easy vegan breakfast.
---
The cappuccino mix isn't that bad actually. It's far from an "real" cappuccino, which you can get from a decent coffee shop, but it is good enough for an instant coffee boost that can be prepared easily if you don't have access to an espresso machine.
I have to say though that it is too sweet and creamy for my taste and the choco granules make it look good but doesn't really make it a better product. That said, I still enjoyed the drink and would likely add more coffee to this the next time I drink it.
I would rate it a 5 out of 10 as an instant coffee mixture and would not mind having it again. It won't be my first choice for my breakfast drink; maybe it will complement a sweet afternoon snack later in the day.
That's it for now. Until next time. Love and peace!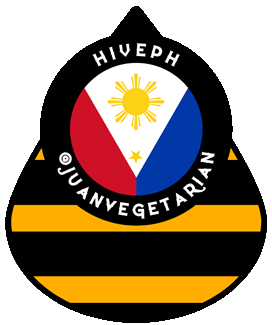 ---
*i own all the photos.
---
---