Vinuesa: return to the Court of Pinares
Read this post on TravelFeed.io for the best experience
---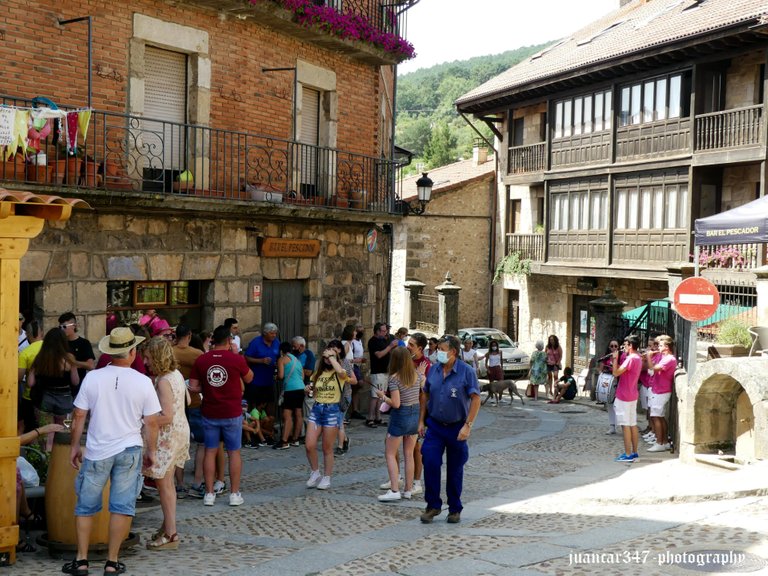 Party and Tradition
If there is an impossible mission, like those where Tom Cruise juggled with special effects, I can assure you that it is to find accommodation in Vinuesa, in the month of August, without having planned it several months in advance.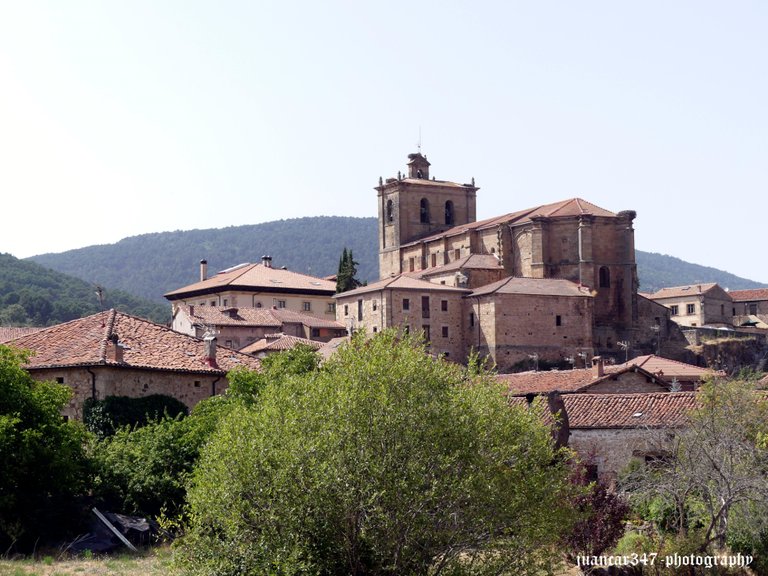 General overview
But as I usually say, adventure is adventure and having to stay forty kilometers away, it was not an insurmountable barrier to enjoy, as far as possible, a very emblematic place in the province of Soria, whose environment , privileged, offers multiple attractions to lovers of Culture, Tradition, History, Literature and also, not to mention the last, least important, Adventure.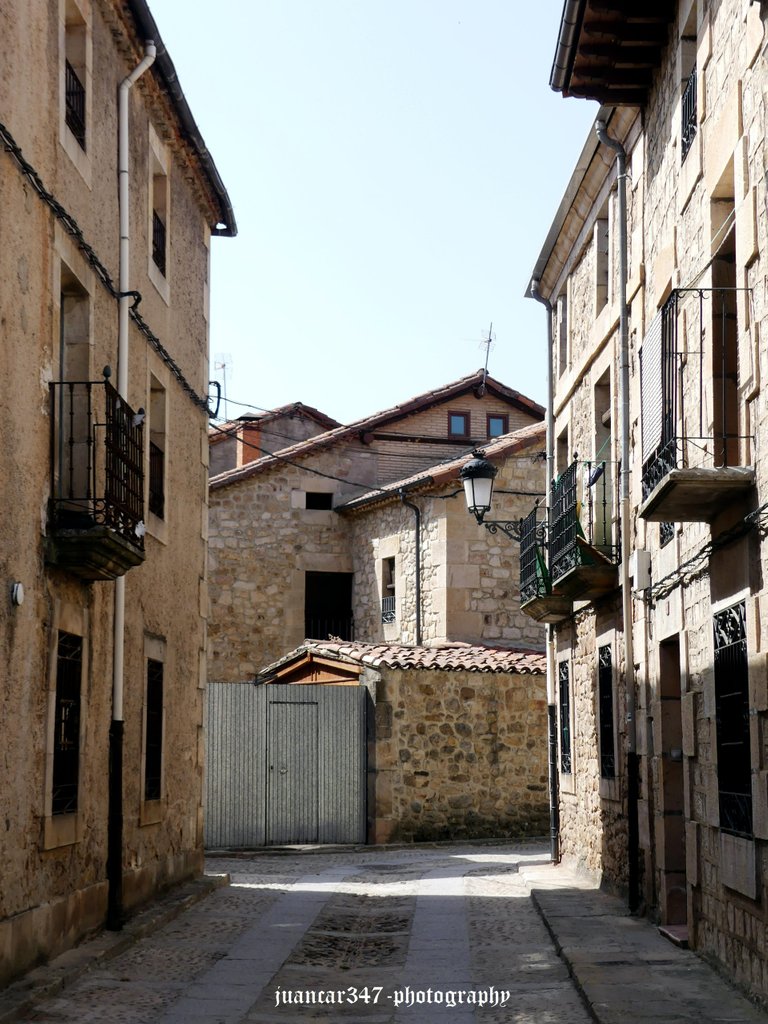 Old streets full of history
Vinuesa, to locate ourselves, has always been considered the capital of the so-called Corte de Pinares Soriana (Sorian's Pinegroves Court) and not in vain, since since it is strategically located, it is an important rural nucleus, which borders Burgos and La Rioja.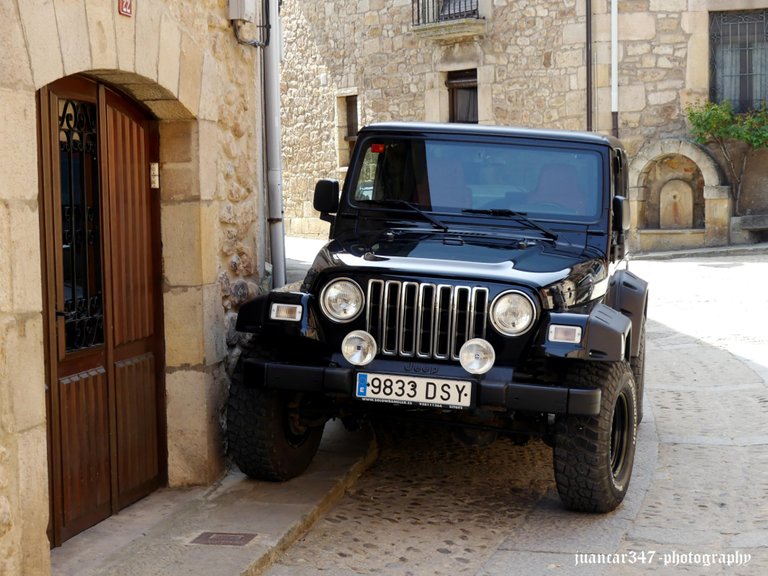 Are you ready for the adventure?
In fact, it is from here, from Vinuesa, where the road starts that in just under fifteen kilometers, leads the adventurer to one of the most relevant and spectacular places in this fortunate land: the Picos de Urbión and its legendary Laguna Negra (Black Lagoon), which served as the setting and inspiration for the unforgettable story of Antonio Machado, entitled 'La Tierra de Alvar González' (The Land of Alvar Gonzalez).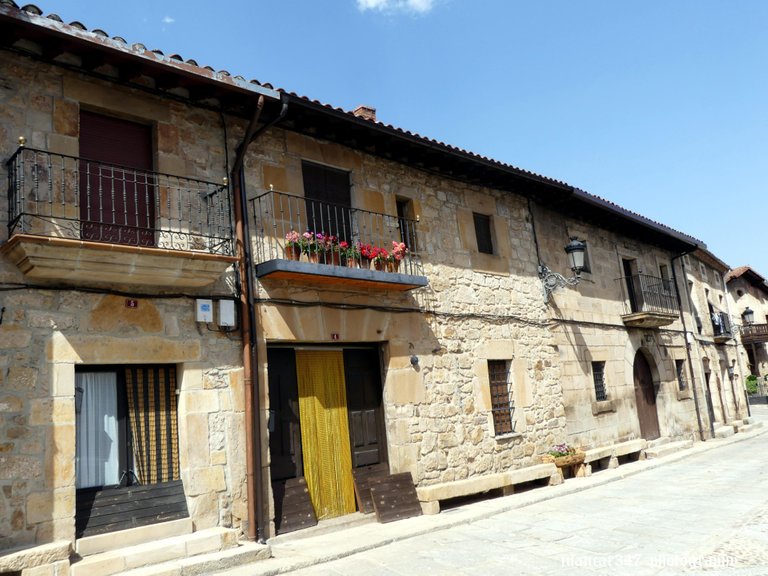 Traditional architecture
That same road, thirty kilometers further on, takes the traveler to the confines of the province, marked by the impressive Port of Santa Inés, at the end of which stands out the picturesque little town of Montenegro de Cameros, the last Soria enclave that says goodbye to the visitor, who once outside its boundaries, is already lands of La Rioja, which, as you know, is emblematic for its excellent wines and also for having places, such as Santo Domingo de la Calzada, which are already listed as places of miracles and events. prodigious in the first pilgrim's guide to Santiago de Compostela, made in the 10th century by the monk Aymeric Picaud.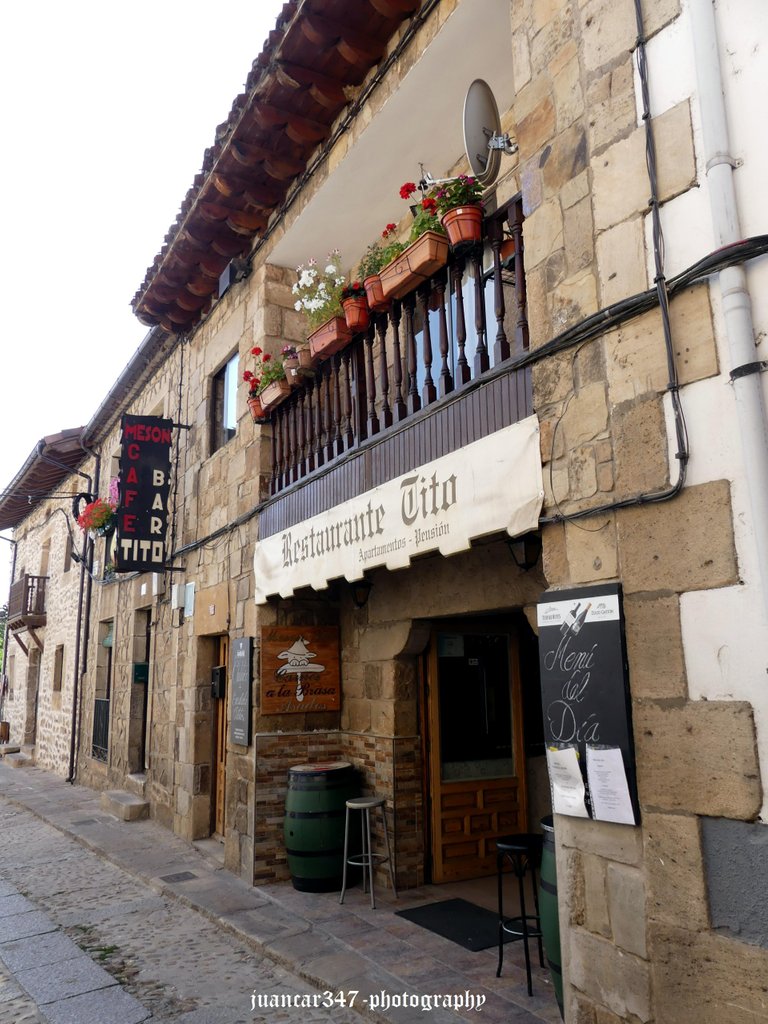 Old restoration places
Having indicated these antecedents, it is the opportune moment to walk through Vinuesa and enjoy its peculiar architecture, where the so-called manor houses stand out, whose balconies once stood out that spectacular chromaticism that flowers always offer, with their multiple and varied range of attractive colors .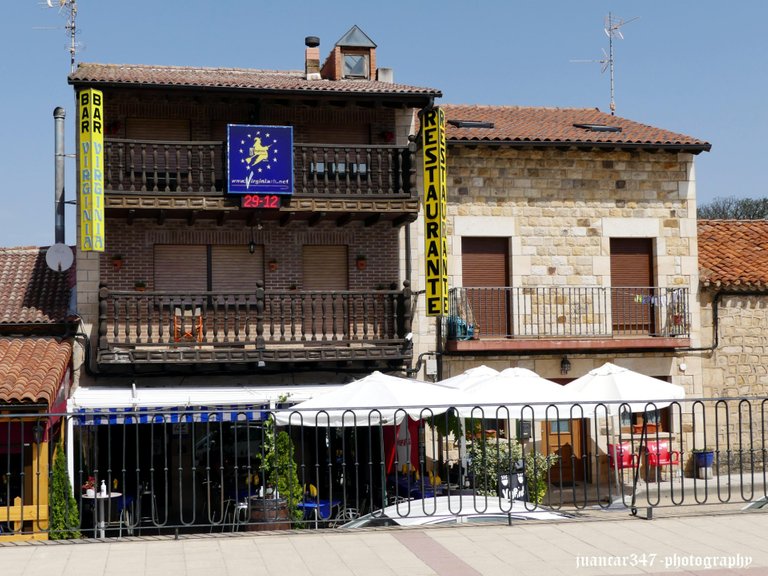 And also modern
A city crowded with vacationers, especially in the month of August, the narrow streets of Vinuesa are also the ideal setting to feel part of another world, which seems specially designed to seduce the sensations, invariably mixing traditional scenes with joyful hubbub, Well, it is no secret that summer has always been the starting point for the traditional festivals and pilgrimages, which although ancestrally represented the abundance of crops, nowadays they are carried out at the attention of some designated saint or saint, that in no way clouds its old essence: joy.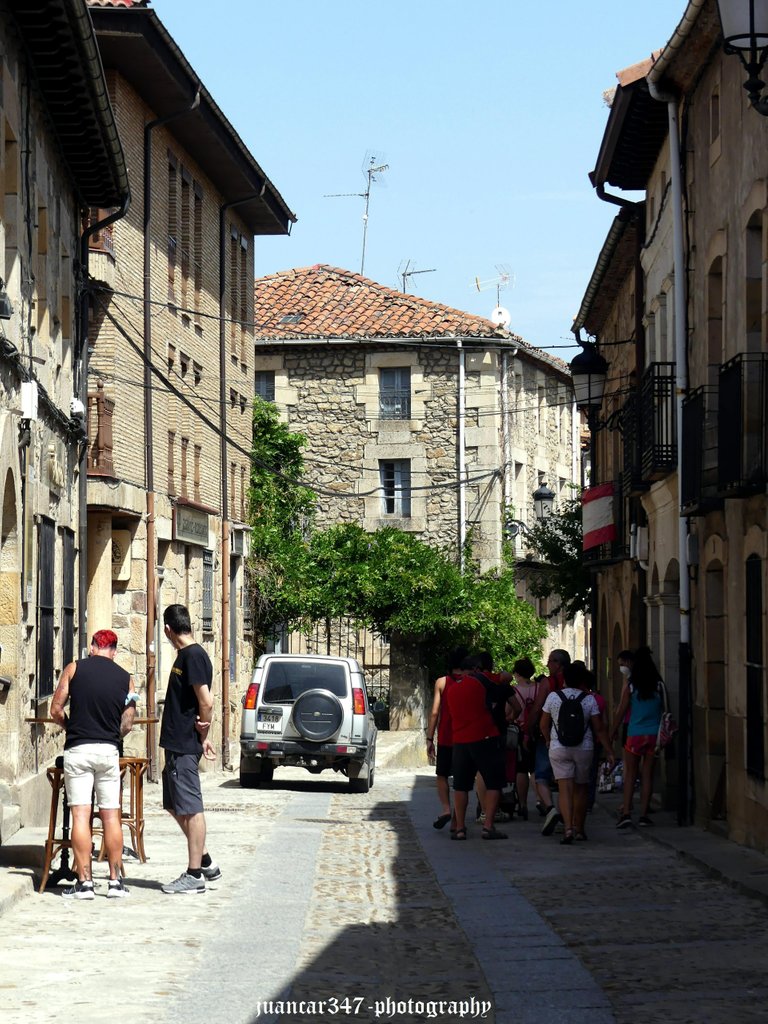 Old lively streets in summer
In such a way, that it is still a note of unexpected picturesqueness, to start exploring such an idyllic place and find, especially around the Plaza Mayor (Main Square) and its restaurants, joyful festive groups, where young and less young - it will be for the years , but I like the word old less every day - they are carried away by enthusiasm and by something so main, that we were about to lose due to the Covid-19 pandemic, such as the joy of living.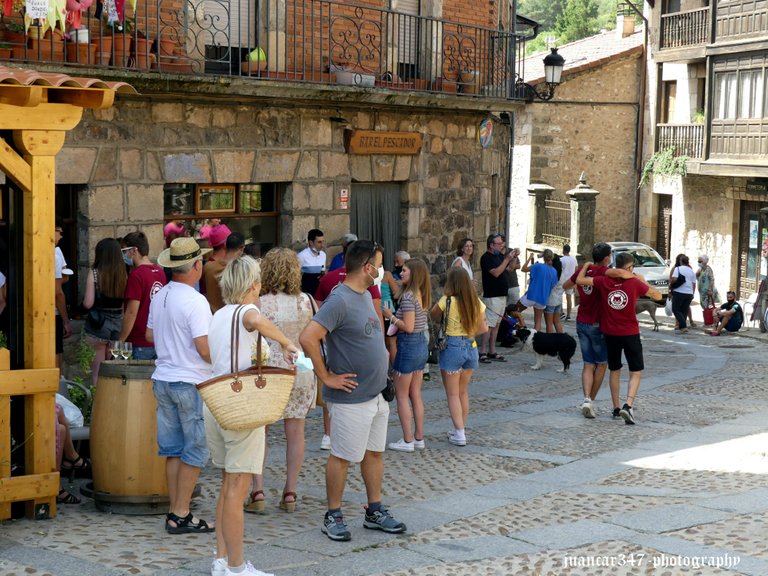 Summer of festivals and pilgrimages
Vinuesa also has the attraction of being also located on the banks marked by the reservoir that bears the name 'La Cuerda del Pozo' (the Well Rope), with its famous Pita Beach, its summer camps, its select Nautical Club and the infinity of legends. woven around the submerged town of La Muedra, the tower of whose church is usually visible, protruding from the waters, on occasions when the level of these drops.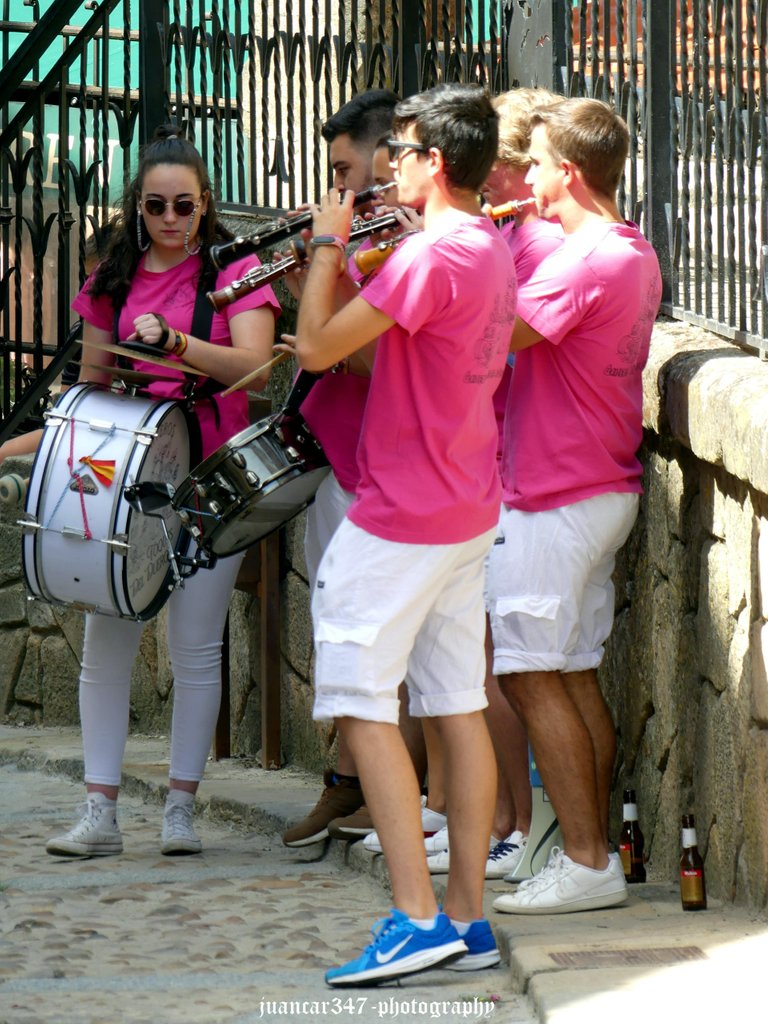 Traditional troupes
Given its proximity to the land of Burgos, Vinuesa is also an excellent starting point to do numerous hiking routes and among them, for lovers of Jurassic Park, visit the fabulous icons of places such as Regumiel de la Sierra.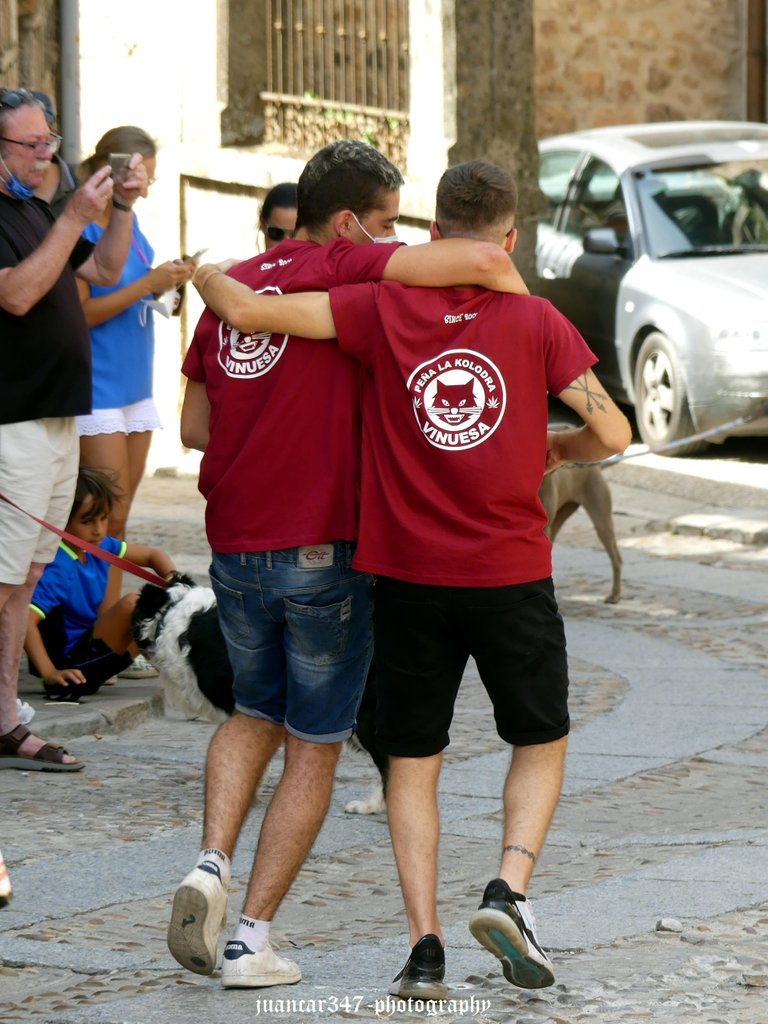 Disinhibition
Even before arriving in this town, history lovers have the opportunity to pass through Duruelo de la Sierra and take a look at its church of San Miguel and the fabulous cemetery of anthropomorphic tombs that surrounds it, comparable in spectacularity and interest. , to that of the not so distant Revenga.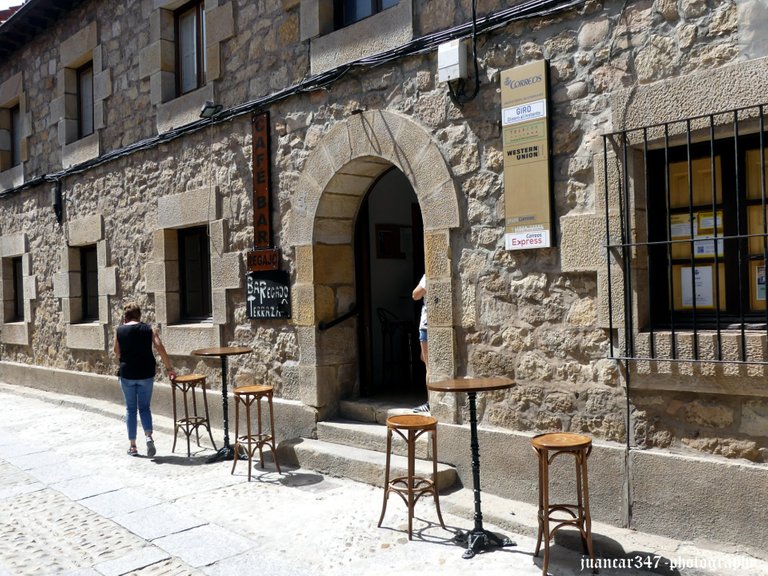 A good place to rest
In short, an ideal place to stop, enjoy and consider as a starting point numerous attractions that will never leave you indifferent whatever the circumstances or tastes that lead you to undertake an adventure through this remarkable area of ​​the small but spectacular province of Soria.
RELATED MOVIE:
NOTICE: Both the text and the photographs that accompany it, as well as the video that illustrates it, are my exclusive intellectual property and therefore are subject to my Copyright.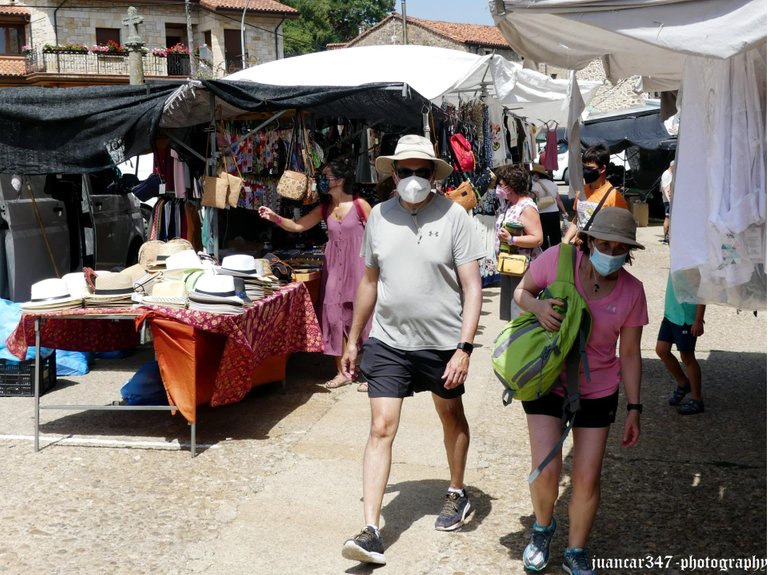 Traditional market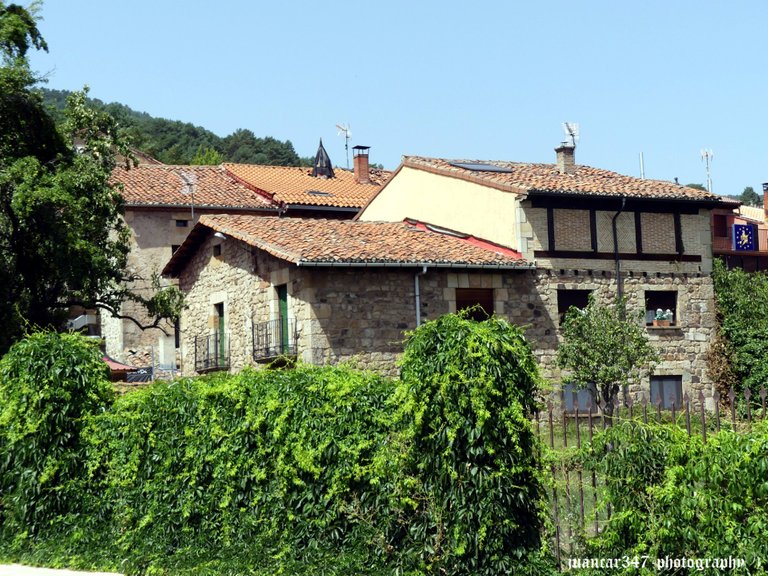 Old manor houses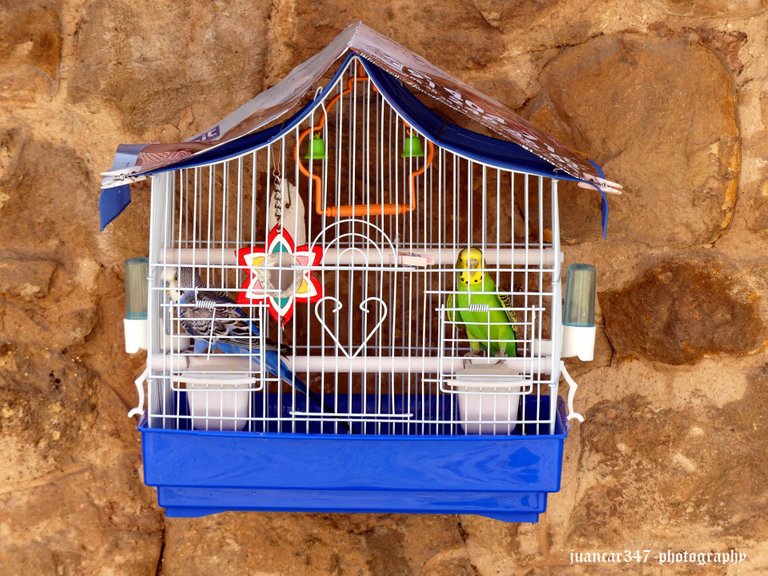 In Vinuesa, you always see parakeets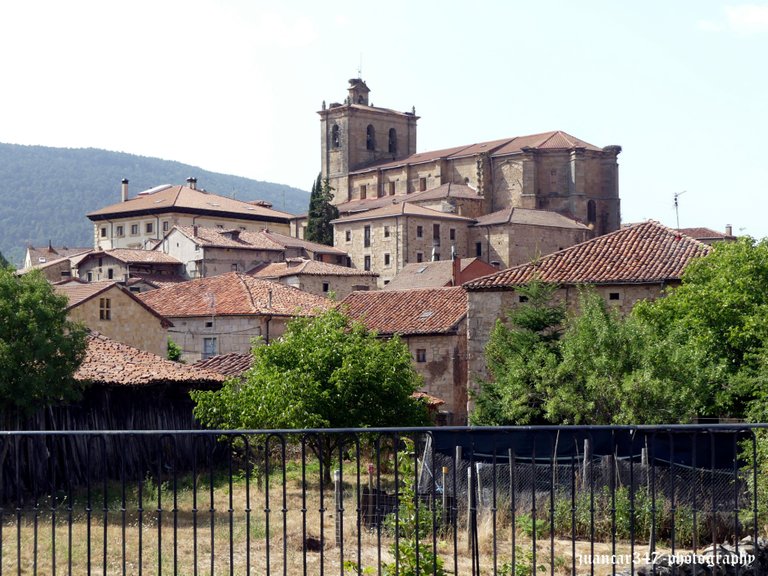 General view with the gothic church overhanging
---
View this post on TravelFeed for the best experience.
---
---