Giants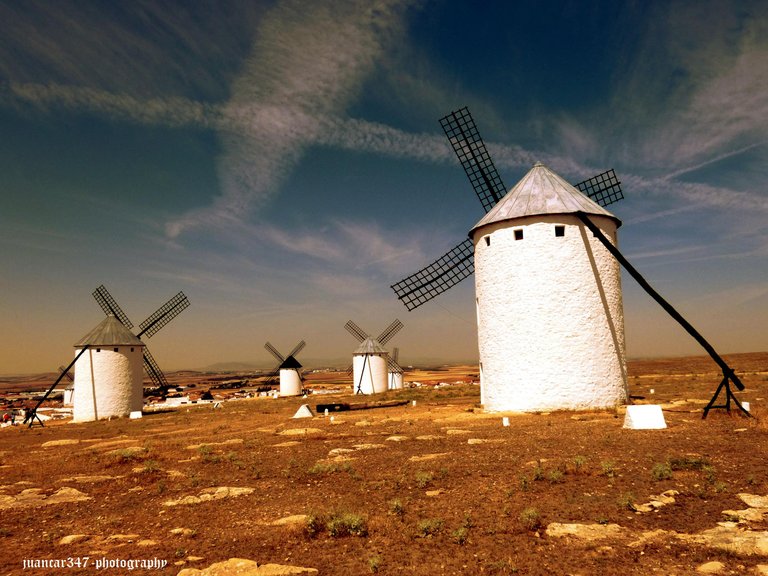 The old men of La Mancha tell all those who stay with them long enough to listen to them, that when the world lacks imagination it is necessary to awaken the ghost of the old paladins, like the good knight Don Quixote, so that they return of his eternal exile, the spirit of Magic.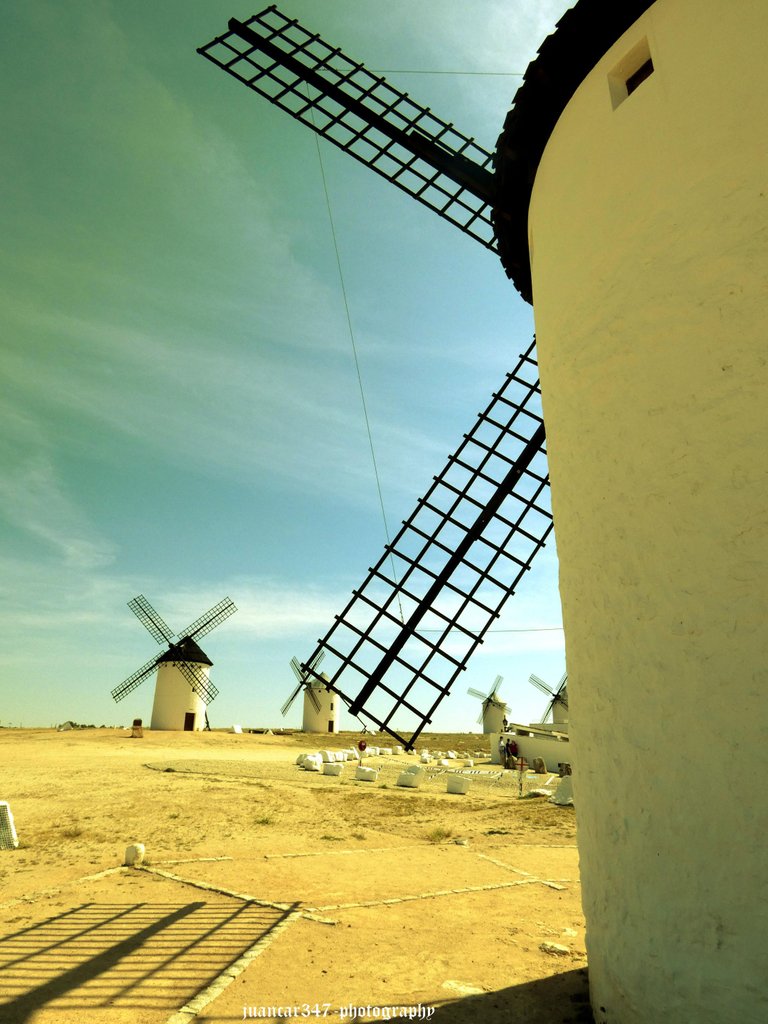 Perhaps for this reason and not so much to take advantage of the tourist pull that every season fills the coffers of the innkeepers of the city, the residents of Campo de Criptana keep their many windmills in perfect condition, which are nothing other than the fearsome giants that our immortal knight boldly faced.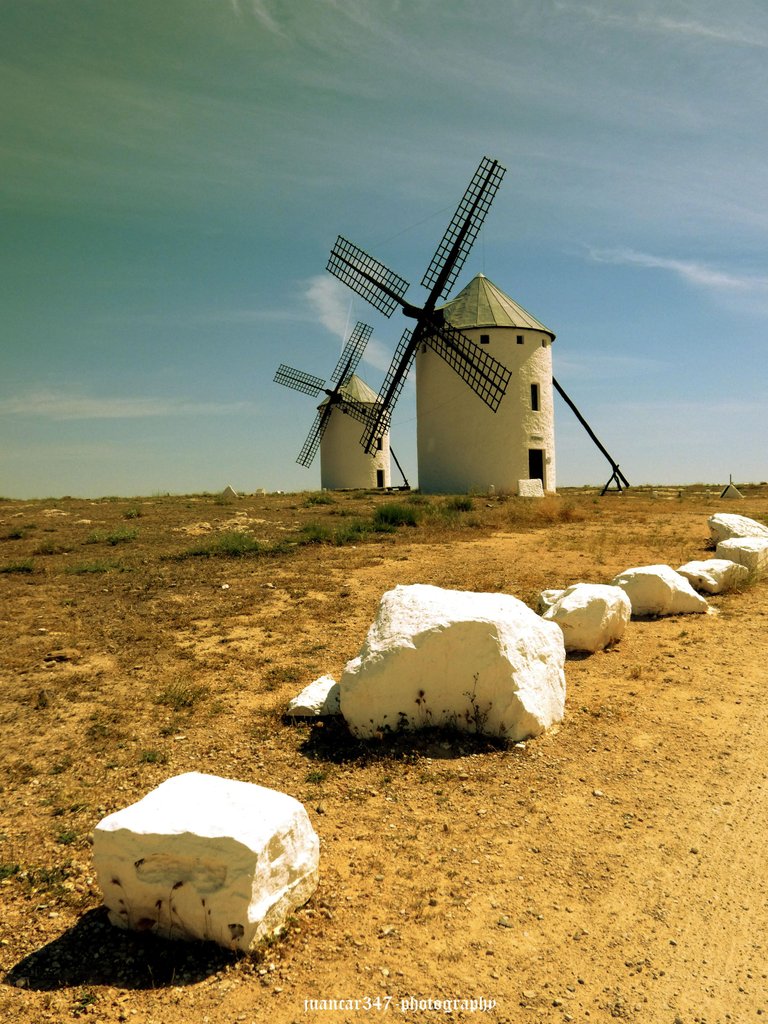 Also for this reason, in the old taverns of the place, the successful wines of Valdepeñas flow like sanguine rivers and in the heat of their sweet racking, all the strangers who arrive are warmly received to the beat of an old song.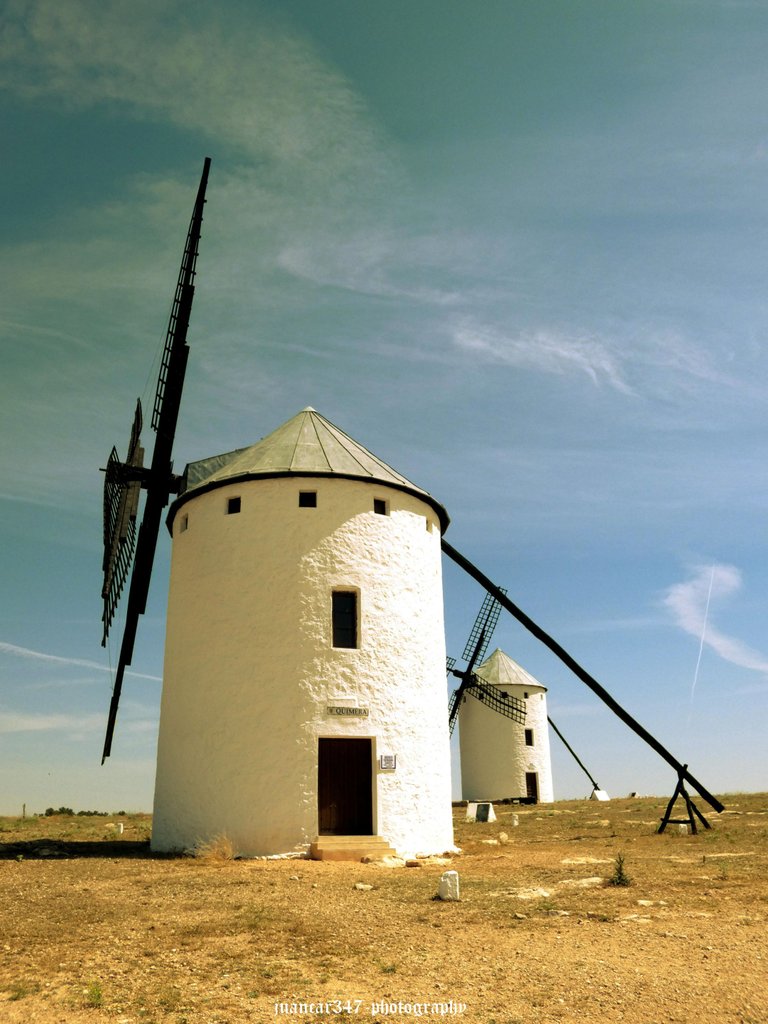 An old song that says: "In La Mancha there is a lot of wine, a lot of bread, a lot of oil and a lot of bacon and if you go to La Mancha don't get upset, because you're going to the land of Don Quixote."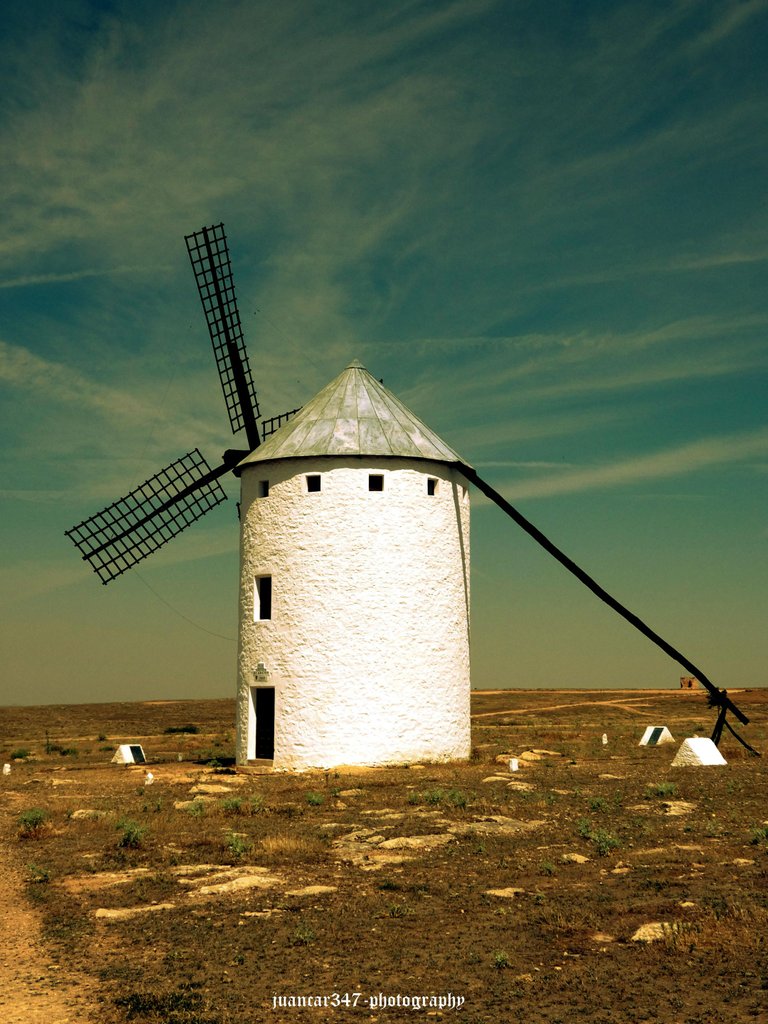 NOTICE: Both the text and the accompanying photographs are my exclusive intellectual property and therefore are subject to my Copyright.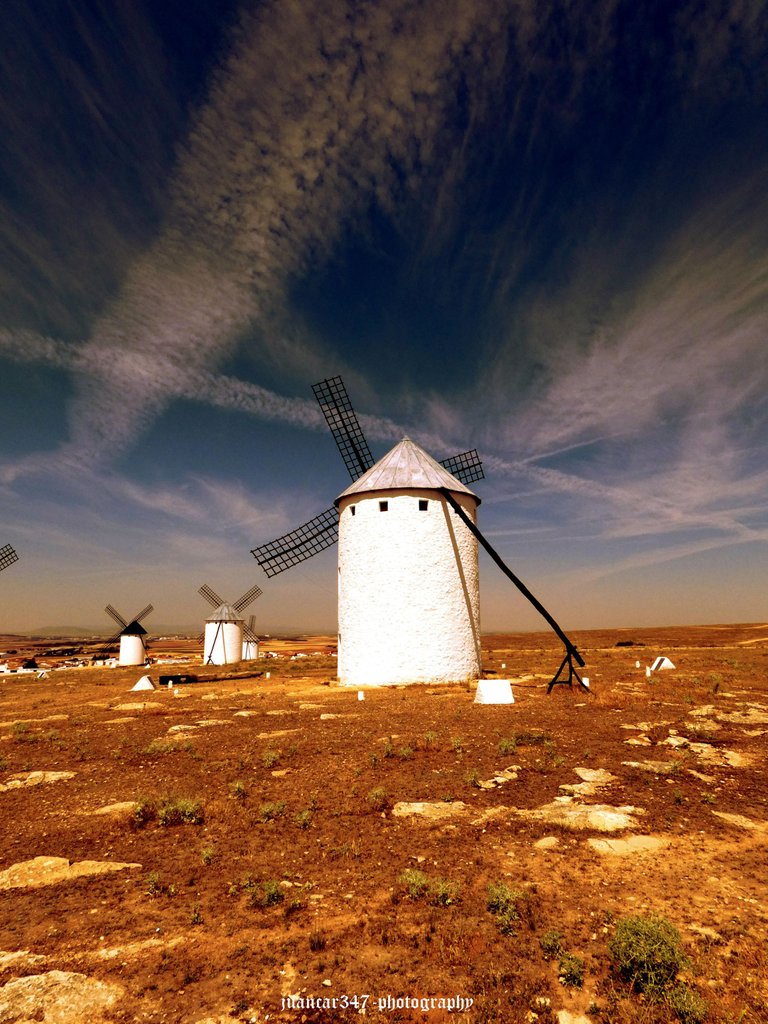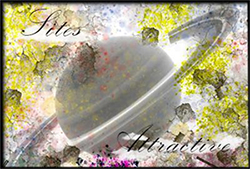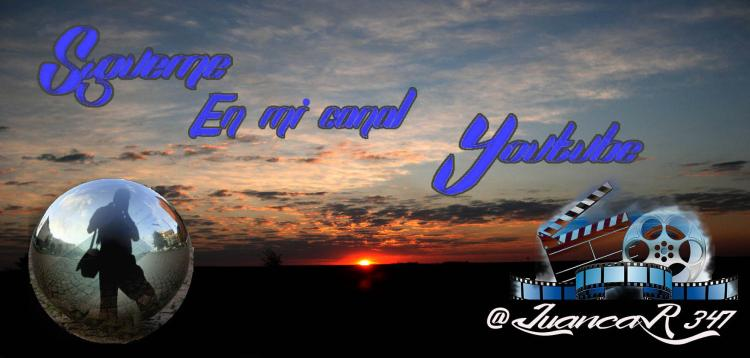 ---
---