[ENG-SPN] The endearingly picturesque / Lo entrañablemente pintoresco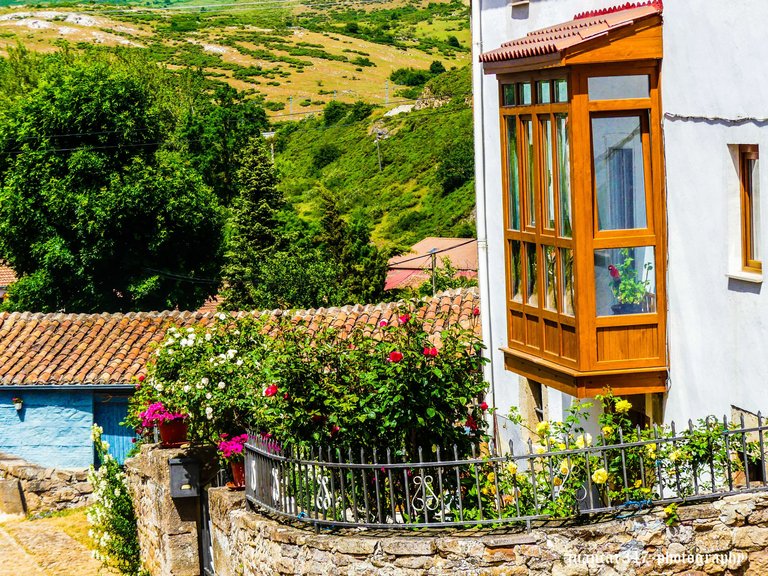 Until relatively recently, people barely knew about this unique little town, located in Campoo de En Medio, just a few miserable kilometers from that Highway, the A67 that connects Cantabria with the Castilian Plateau and, furthermore, both side of its layout, offers the opportunity, to the traveler sincerely interested in Romanesque Art, to be able to access a considerable part of notable temples, based on this sacred architectural current, which constitute the important historical, artistic and cultural heritage of Cantabria, Palencia and to a lesser extent, which, of course, no less interesting, also from Burgos.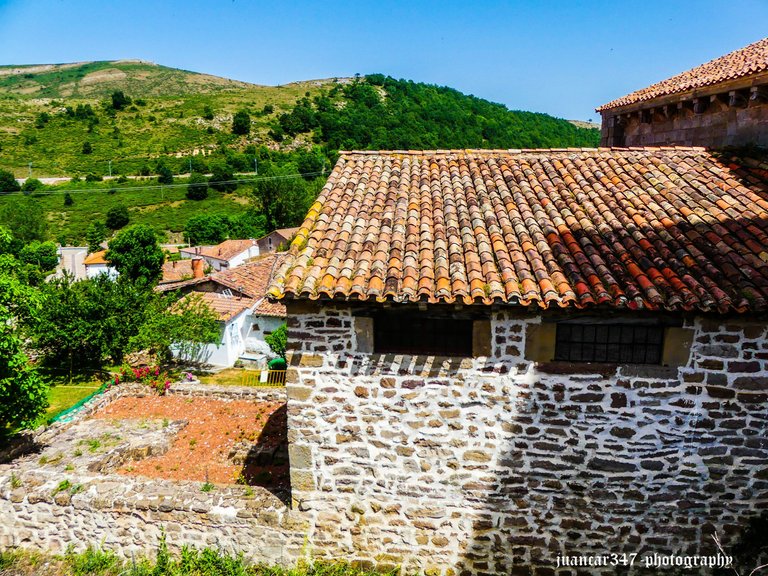 But beyond the particularity of the impressive Romanesque Collegiate Church that stands at the top of this unique little town, whose name, for the moment and assuming the caution of the teacher, Don Miguel de Cervantes, at this moment, I do not want to remember either, There is also that magnificent and vital rural architecture, from the medieval period and current, which, due to its endearing presence, makes it another of those countless small towns of the Spain of yesteryear, whose picturesqueness and charm, sincerely, come to captivate.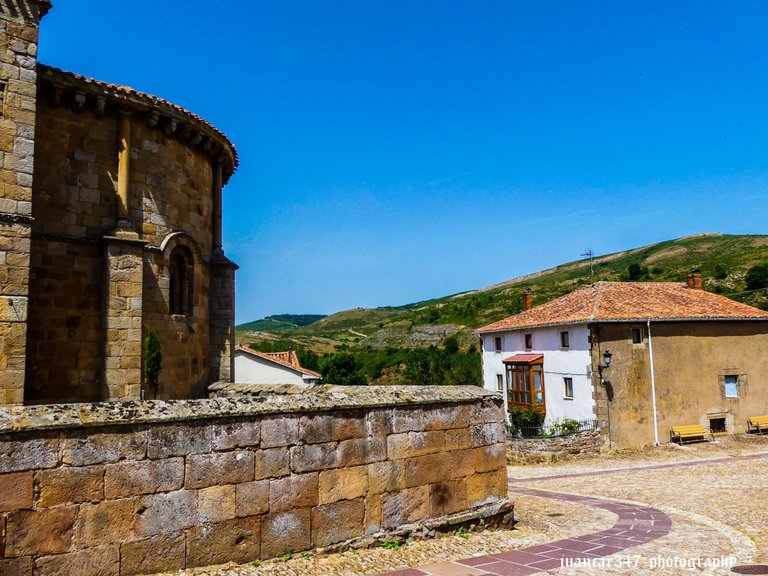 Hasta hace relativamente poco tiempo, la gente apenas conocía este singular pueblecito, situado en Campoo de En medio, apenas separado unos miserables kilómetros de esa Autovía, la A67 que conecta Cantabria con la Meseta castellana y que, además, tanto a uno como a otro lado de su trazado, ofrece la oportunidad, al viajero sinceramente interesado por el Arte Románico, de poder acceder a una parte considerable de notables templos, basados en esta sagrada corriente arquitectónica, que constituyen el importante patrimonio histórico, artístico y cultural de Cantabria, Palencia y en menor medida, que, desde luego, no menos interesante, también de Burgos.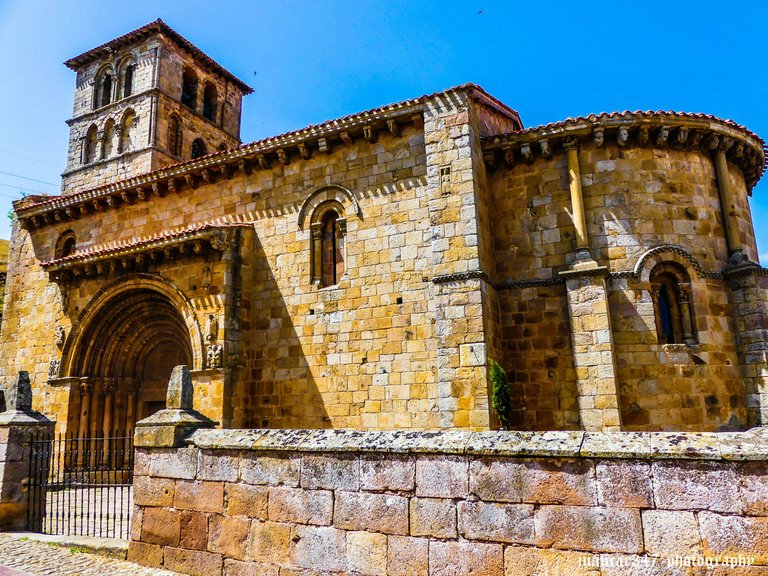 Pero más allá de la particularidad de la impresionante Colegiata románica que campea en lo más alto de este singular pueblecito, de cuyo nombre, por el momento y arrogándome la precaución del maestro, don Miguel de Cervantes, en este momento, yo tampoco quiero acordarme, está, también, esa magnífica y vital arquitectura rural, de época y corriente medieval, que hace, por su entrañable prestancia, que sea otro de esos innumerables pueblecitos de la España de antaño, cuyo pintoresquismo y encanto, llegan, sinceramente, a cautivar.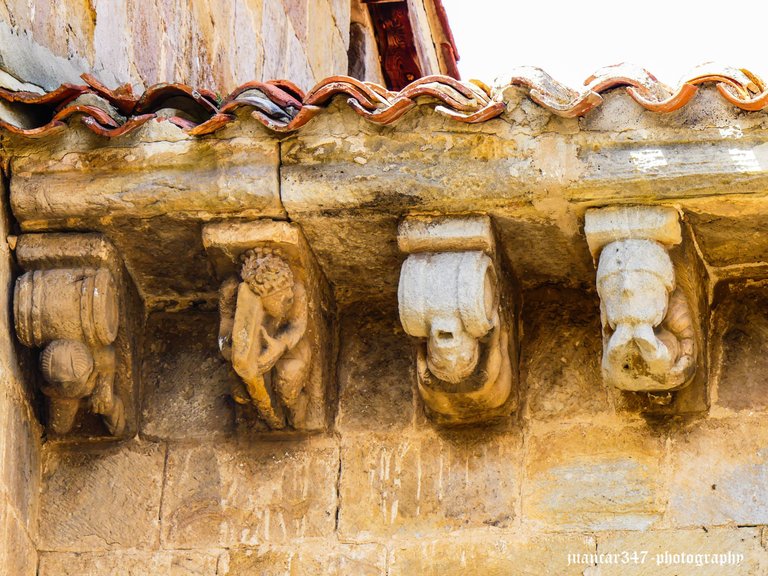 NOTICE: Both the text and the accompanying photographs are my exclusive intellectual property and are therefore subject to my Copyright.
AVISO: Tanto el texto, como las fotografías que lo acompañan, son de mi exclusiva propiedad intelectual y por lo tanto, están sujetos a mis Derechos de Autor.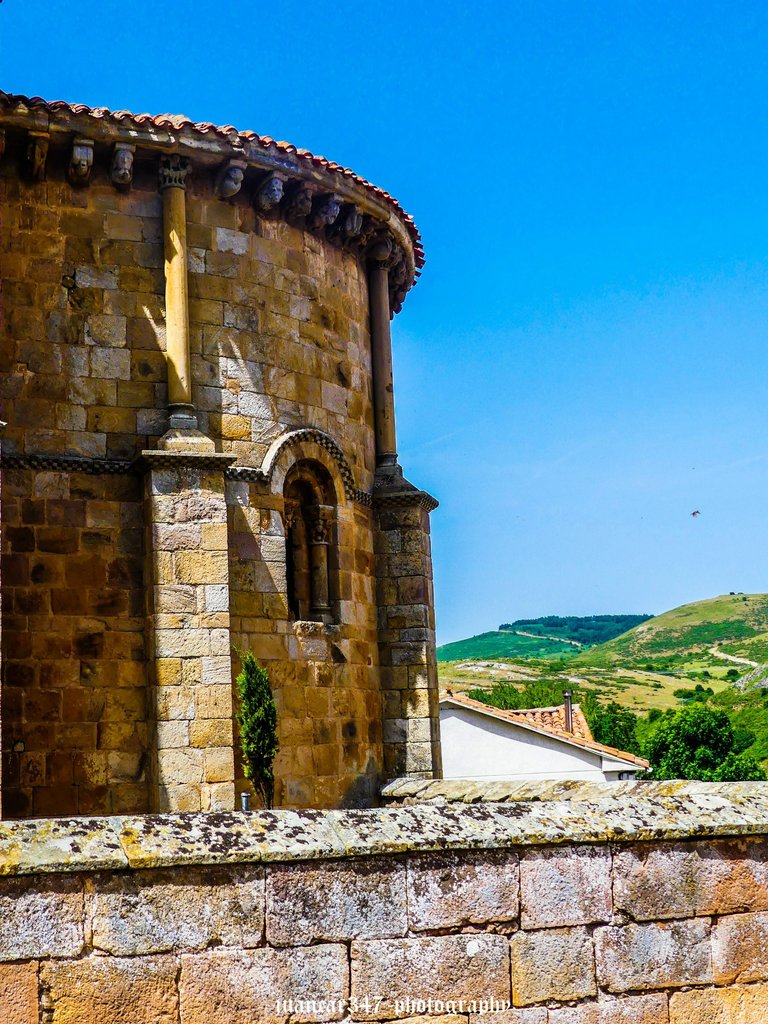 ---
---