In the Streets of Recife - Brazil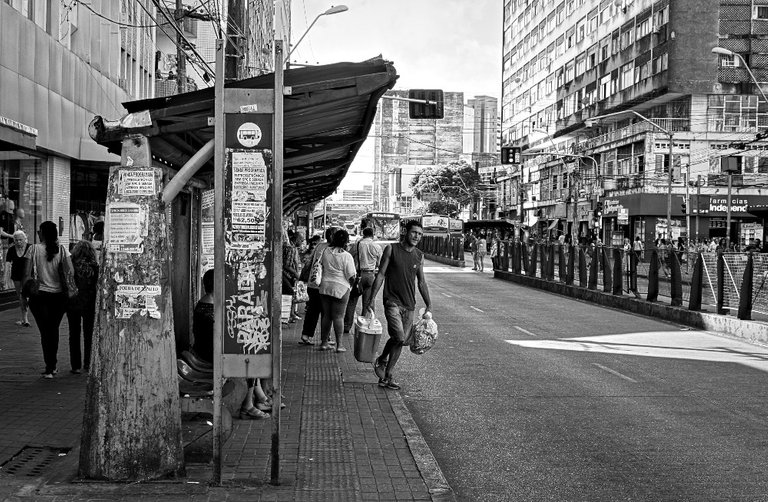 Olá pessoal!
Vamos a mais uma cena das ruas da minha cidade, Recife.
A cena de hoje é da movimentação na Avenida Conde da Boa Vista, a mais movimentada do centro da cidade.
Devido à pandemia do coronavírus, essa avenida que antes tinha um movimento frenético, devido a grande movimentação de carros, ônibus e pedestres, hoje está vazia.
A minha esperança é que tudo possa voltar ao normal e logo. Não aguento mais estar dentro de casa. :)
---
Foto: Jammerson Santana
---
---