Sunflower oil against other common cooking oils
The non-volatile oil extracted from sunflower seeds is called sunflower oil (Helianthus annuus). In the culinary industry, sunflower oil is extensively used as an emollient in frying and in cosmetics.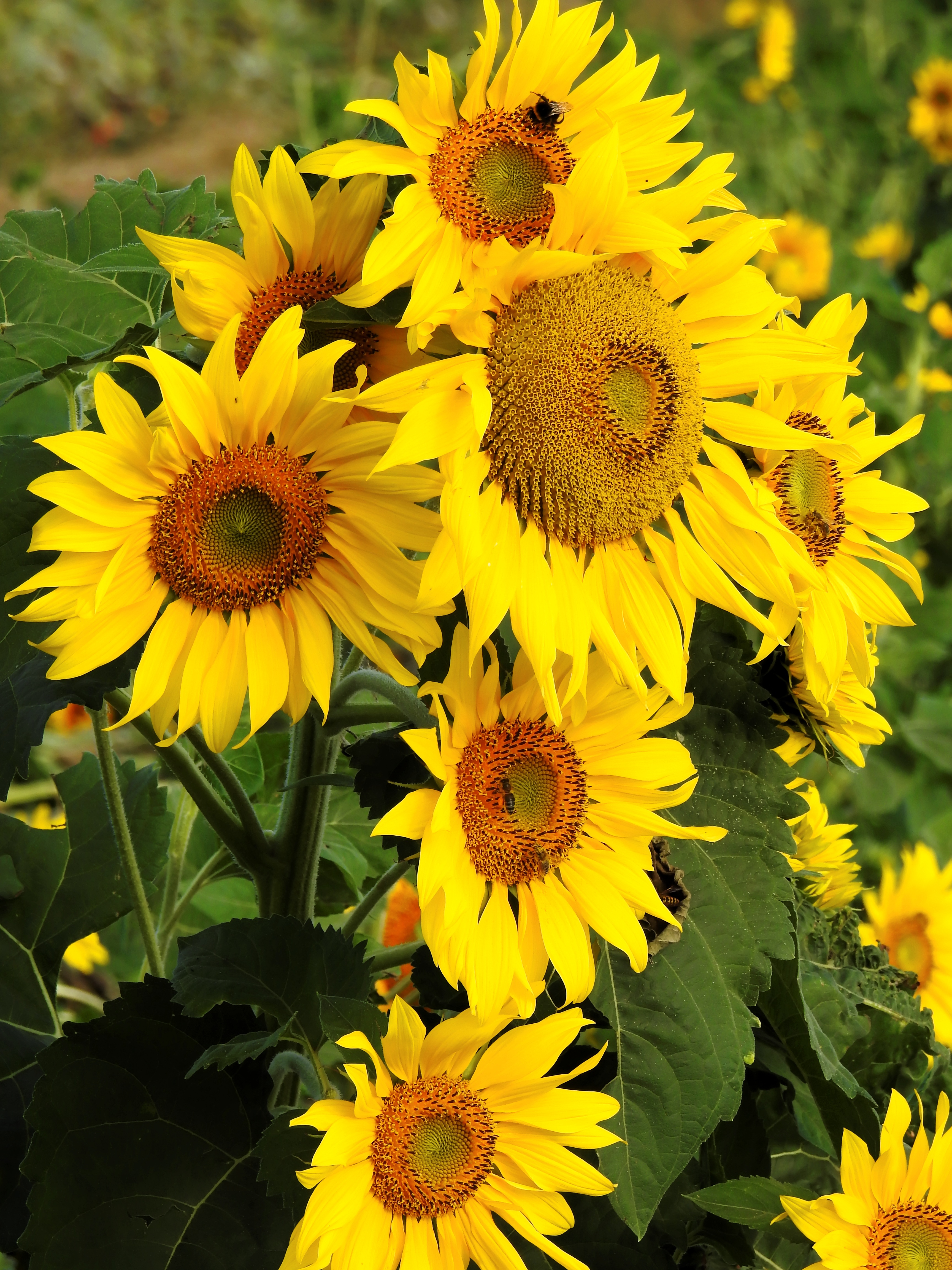 from PxHere
linoleic acid, a polyunsaturated fat, and oleic acid, a monounsaturated fat are the main components of sunflower oil. Oils with different fatty acid compositions can be created by selective breeding and manufacturing procedures. There is no discernible flavor to the expressed oil. Vitamin E is abundant in the oil.
To address the growing demand for sunflower oil and its commercial variations, genomic sequencing and the creation of hybrid sunflowers to boost oil output are in the works as of 2017.
In Russia, sunflower oil was introduced in 1829. In 2018, 53% of the world's sunflower oil production was produced by Ukraine and Russia combined.
When the Helianthus annuus plant's seeds are pressed, they yield sunflower oil.
Because of the oil's high content of heart-healthy unsaturated fats, it's frequently promoted as a good choice for cooking.
When it comes to health advantages, it all depends on the kind and content of sunflower oil. As a result, excessive use of sunflower oil might be detrimental to your health.
This page discusses the many varieties of sunflower oil, their benefits and drawbacks, and how they stack up against other common cooking oils, such as olive oil and butter.
In the United States, consumers can choose from one of four distinct varieties of sunflower oil, each of which is derived from seeds of a specific kind of sunflower that has been selectively developed to have a unique combination of fatty acids.
High linoleic, which contains 68 percent linoleic acid; mid-oleic, which contains 65 percent oleic acid; high oleic, which contains 82 percent oleic acid; and high stearic, which has both high oleic and high stearic acids (Nutrisun, 72 percent oleic acid, 18 percent stearic acid).
Some types of sunflower oil have a higher concentration of linoleic acid, while others have a higher concentration of oleic acid.
Linoleic acid, often known as omega-6, is a kind of polyunsaturated fatty acid that contains two double bonds embedded in its carbon chain. Linoleic acid is considered to be essential for human health. In the meanwhile, oleic acid, often known as omega-9, is a kind of monounsaturated fatty acid that has one double bond. Because of these qualities, they remain liquid even when the temperature is at room temperature.
Both linoleic and oleic acid are important for maintaining the health of cells and tissues, in addition to being a source of energy for the body.
On the other hand, they respond in a variety of distinct ways to the heat that is generated during the cooking process, and as a result, their impact on your health can be rather variable.
Nutrisun sunflower oil, which has a high stearic and high oleic acid content, also possesses stearic acid, which is a saturated fatty acid that is solid at room temperature and may be used in a variety of culinary preparations.
This particular variety of sunflower oil is not intended for use in residential kitchens; rather, it is suitable for use in industrial frying, as well as in the production of packaged meals, ice creams, and chocolate.
To counteract the effects of aging, the fat-soluble vitamin E included in all sunflower oils helps to keep cells healthy as they age.
Protein, carbohydrates, cholesterol, and salt are not included in sunflower oil.
Some possible advantages of doing so.
Sunflower oil with an oleic acid content of more than or equal to 80% is said to have all of the advantages connected with it, including the ones listed above.
According to some studies, a diet high in monounsaturated fatty acids, such as oleic acid, may help lower excessive cholesterol levels and, thus, the risk of heart disease.
There was a substantial reduction in LDL (bad) cholesterol and triglycerides in the blood of healthy people who consumed high oleic sunflower oil for 10 weeks, as compared to healthy persons eating an equivalent quantity of saturated fat.
Consuming sunflower oil for 8 weeks led to substantial improvements in HDL (good) cholesterol among 24 adults with high lipid levels, compared to a diet without sunflower oil, according to a new research
For this reason, the Food and Drug Administration (FDA) has approved a health claim for sunflower oil and products with a comparable lipid content that is high in omega-3s.
This permits high oleic sunflower oil to be marketed as a product that may help protect against heart disease if taken in place of saturated fats.
Although preliminary data suggest that sunflower oil may be beneficial to heart health, additional study is needed to make a firm determination.
Adverse consequences
Even though there is evidence to show that sunflower oil has positive effects on health, there is a fear that it may be associated to undesirable results in terms of health.
Too much of omega-6
The omega-6 fatty acid linoleic acid predominates in sunflower oil varieties that are low in oleic acid content.
Linoleic acid makes up 15–35 percent of the linoleic acid in mid-oleic (NuSun) sunflower oil, one of the most popular in the US.
Many people are concerned about the overconsumption of omega-6 fatty acids although the fact that this fatty acid is a necessary nutrient for human well-being.
This is due to the fact that linoleic acid is metabolized to arachidonic acid, which is capable of generating inflammatory substances.
Overdose of linoleic acid in vegetable oils and a lack of omega-3 fatty acids, an imbalance that is widespread in the American diet, may result in detrimental health consequences.
There is evidence from animal research to show that the body's production of arachidonic acid from omega-6 may enhance inflammatory markers and signal molecules that promote weight gain and weight loss.
oxidation and aldehydes
One of the downsides of using sunflower oil in deep-frying is that it releases potentially hazardous chemicals when heated to 356°F (180°C).
When cooking at high temperatures, sunflower oil is commonly used because it has a high smoke point, the temperature at which it begins to smoke and break down.
Research shows that an oil's smoke point does not correlate with its capacity to withstand high temperatures.
There was a research that reported the most aldehyde emission in cooking fumes from sunflower oil when compared to many other plant-based oils in 3 distinct frying procedures.
Because of their ability to harm DNA and cells, aldehydes are linked to a variety of degenerative diseases, including cardiovascular disease and Early onset dementia.
More aldehydes are released when sunflower oil is heated for a lengthy period of time As a result, cooking with sunflower oil in a gentle, low-heat manner, such as stir-frying, may be preferable.
It's also worth noting that high oleic sunflower oil is probably the most robust kind when it comes to cooking at high temperatures.
Comparing sunflower oil to other types of cooking oils
According to the findings of previous studies, the use of moderate amounts of sunflower oil with a high oleic content may offer some benefits to cardiovascular health.
When used for deep frying at high temperatures, sunflower oils with a high linoleic or mid-oleic (NuSun) content are likely to not provide the same health advantages and may also generate potentially harmful chemicals.
Instead of being harmful to health, monounsaturated oleic acid found in olive and avocado oils is beneficial in cooking.
When compared with high linoleic sunflower oil, high oleic sunflower oil, canola oil, and palm oil all have a lower concentration of polyunsaturated fatty acids, making them more resistant to oxidation during the cooking process.
Because of this, using a modest amount of sunflower oil may not be a problem, but there are a number of different oils that may give more advantages and perform better while cooking at higher temperatures.
In the final analysis, sunflower oil that is high in oleic acid is known to provide heart-healthy properties.
However, when heated to higher degrees, sunflower oil has been found to emit hazardous chemicals. Overconsumption might cause inflammation in the body because of the high omega-6 content of some kinds.
For the most part, it's safe to use sunflower oil in low-heat applications. Using oils such as avocado and olive may help keep the flavor more consistent when cooking.
Finally, it's possible that mixing up the types of oils you consume may help you achieve a more harmonious ratio of fats in your diet as a whole.
References
Sunflower oil - Wikipedia. (2018, November 19). Sunflower Oil - Wikipedia; en.wikipedia.org. https://en.wikipedia.org/wiki/Sunflower_oil
SUNFLOWER OIL: Overview, Uses, Side Effects, Precautions, Interactions, Dosing and Reviews. (n.d.). SUNFLOWER OIL: Overview, Uses, Side Effects, Precautions, Interactions, Dosing and Reviews; www.webmd.com. Retrieved June 11, 2022, from https://www.webmd.com/vitamins/ai/ingredientmono-40/sunflower-oil
streit, lizzie. (2020, March 3). Is Sunflower Oil Healthy? Healthline; www.healthline.com. https://www.healthline.com/nutrition/is-sunflower-oil-healthy#bottom-line
Sunflower Oil: Is It Good for You? Pros and Cons, Nutrition Information, and More. (2020, October 30). WebMD; www.webmd.com. https://www.webmd.com/diet/sunflower-oil-good-for-you#1
Shivangi Saxena. (2020, November 24). Top 10 Health Benefits of Sunflower Oil. Medindia; www.medindia.net. https://www.medindia.net/patients/lifestyleandwellness/top-10-health-benefits-of-sunflower-oil.htm
Jan van den Brom. (2021, February 24). Everything you need to know about the commodity Sunflower oil. Agiboo; www.agiboo.com. https://www.agiboo.com/sunflower-oil/
---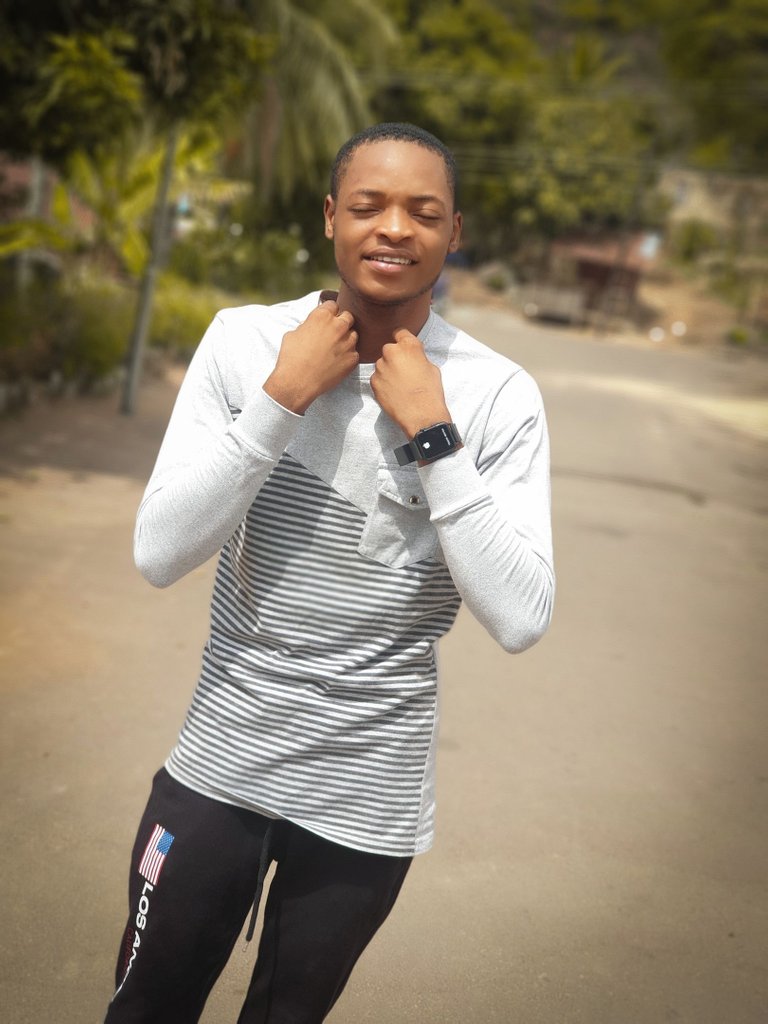 Who Am I?
I am a complete beginner who resides in Africa's Western Hemisphere. My name is James, but you may reach out to me through the Facebook page [Christ Messenger] (https://www.facebook.com/christ.messenger.904) In the year 2018, I completed my high school diploma. Physics, chemistry, and biology are the topics that I find the most enjoyable. My current studies are taking place at the university level, intending to become a recognised professional in one of the topics I am interested in. My professional experience as a computer hardware technician is in the middle of the spectrum. My interest in learning more about computer technology and its upkeep grew when I received my SSCE qualification in 2018. I am fascinated by all things technological, and I take pleasure in contributing to the fascinating technological advancements that are taking place throughout the world today. In my spare time, I'd like to learn more about programming and aid others in resolving any technical issues they may be experiencing. 💞 *********🌹❤️ Thank you so much to everyone who has supported me thus far. ********💞 Currently, I am unable to express my appreciation for all of your assistance in appropriate words. You never cease to astonish me with your generosity. For me, this has turned into a haven of enjoyment. Thanks to colleagues like you, this has all been possible. You've been a great support to me. Everything you have done for me and my family has been greatly appreciated, and I will always be grateful to you.💕.
---
---