(ESP-ENG) TÍO TIGRE, TÍO CONEJO Y EL TERNERO. Cuento Poesía/@jpulido0306//(ENG-ENG) UNCLE TIGER, UNCLE RABBIT AND THE CALF. Story Poetry/@jpulido0306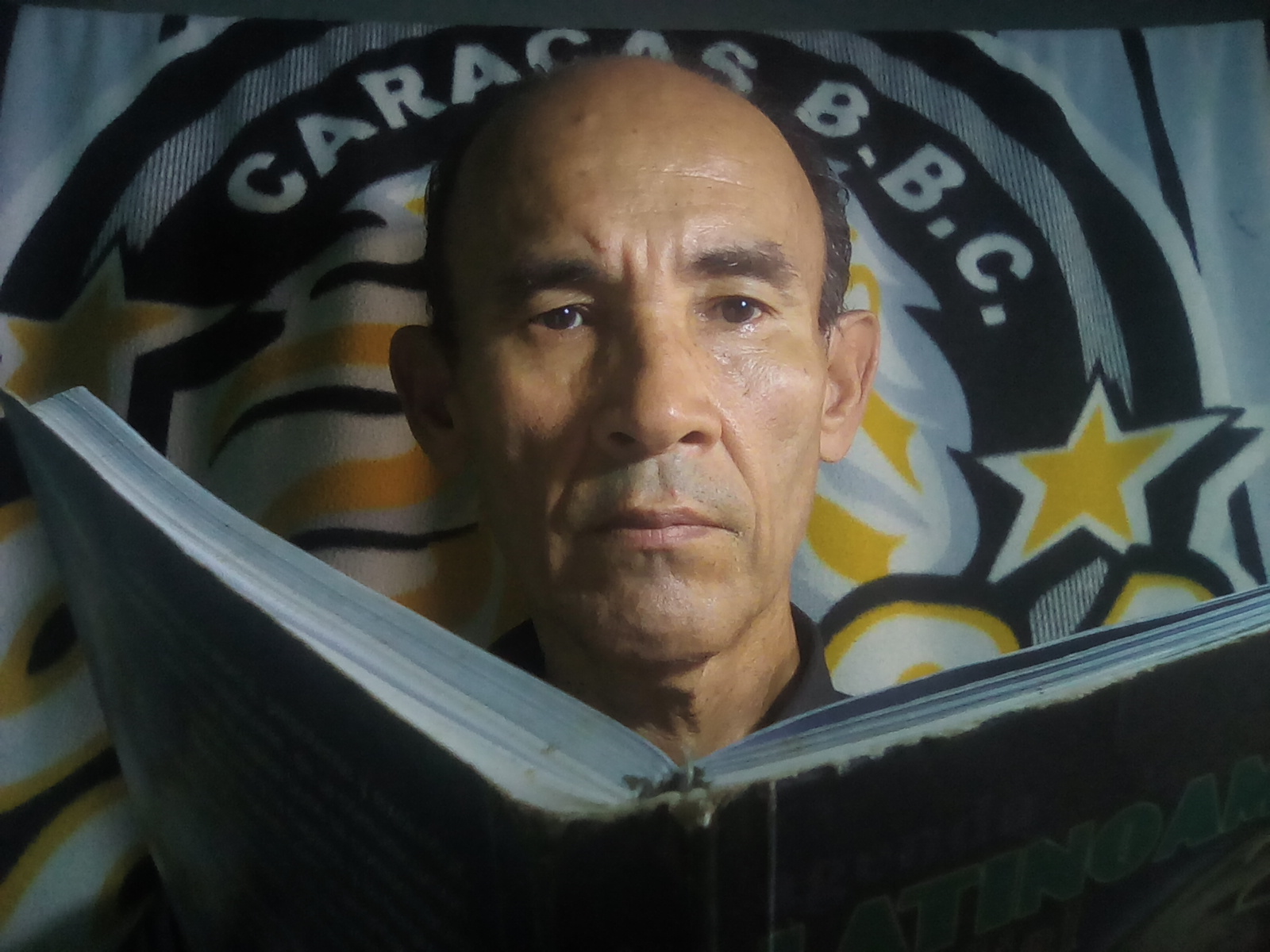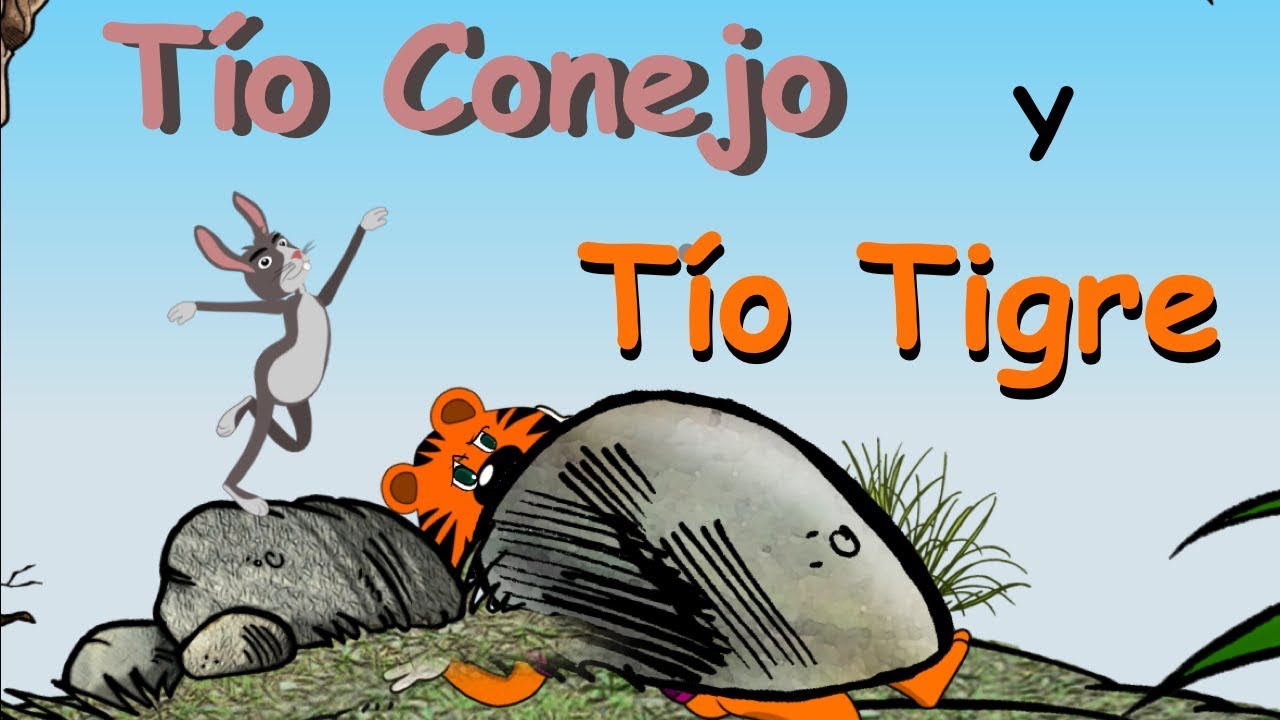 fuente
ESPAÑOL
Saludos amigos y amigas de
#hive
. Es un placer estar de nuevo con ustedes. Estoy por acá porque vengo a traerles un cuento inspirado por mi persona a través de la imaginación. Primero decirles que cuando pequeño los cuentos que nos contaban nuestros mayores siempre había uno coleado por allí de Tío Tigre y Tío Conejo. Luego de tantos años de escucharlo hoy decidí escribir una historia o cuento en forma de versos. Realmente me llena de regocijo y de mucha alegría el poder hacer estas cosas y más cuando se trata de nuestra infancia y de lo que nos gusta hacer con mucho amor. Hacer poesía es hermoso, es un arte que va más allá de nuestra imaginación, es un arte en donde la musicalidad, la rima en los versos le ponen el punto de la literatura en lo escrito y lo oralmente contado. Sé que escribir un verso y hallarle la rima con el siguiente y que al leer suene musical es maravilloso. Nosotros los venezolanos escribientes que nos entregamos a la literatura infantil nos llevan siempre a un paseo por otras latitudes, esas latitudes donde muchos quizás no pueden ir pero podemos hacer que vayan con nosotros cuando lean nuestras creaciones. Espero de todo corazón que les guste este cuento que con mucha dedicación lo hice para todo público. Muchas bendiciones y aquí les va:
TÍO TIGRE, TÍO CONEJO Y EL TERNERO
Autor, José Pulido
2021-09-01

Llegó el gruñón de la selva
Poniendo orden como siempre
Enseñándole los dientes
Pero con cierta reserva.

Se trata de Tío Tigre
Ese campeón de los retos
Pero con mucho respeto
Siempre hay alguien que lo mire

Me refiero Tío Conejo
Ese veloz animal
Con su maña de engañar
A todo tiene un consejo.

Tío Tigre y Tío Conejo
Pues tienen muchas historias
Donde uno siempre la pierde
Y el otro con sus victorias.

Una tarde Tío Tigre
Un día se fue de paseo
A buscar esos deseo
Con su famoso mapire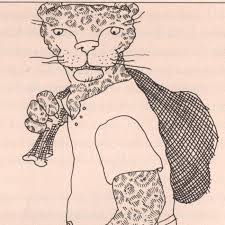 fuente
En el camino encontró
A esa liebre mañosa
Quien lo saludó muy honrosa
Y a sus pies se le inclinó.
Tío Tigre con su don
De mantener su figura
Le contestó con premura
Muchas gracias correlón.

fuente



Tío Tigre le pregunta
¿Qué te trajo por aquí?
Me parece sospechoso
Con cara de yo no fui.

El conejo muy astuto
Le dice que hay un ternero
Pero hay que pagar primero
Porque negociar es lo justo.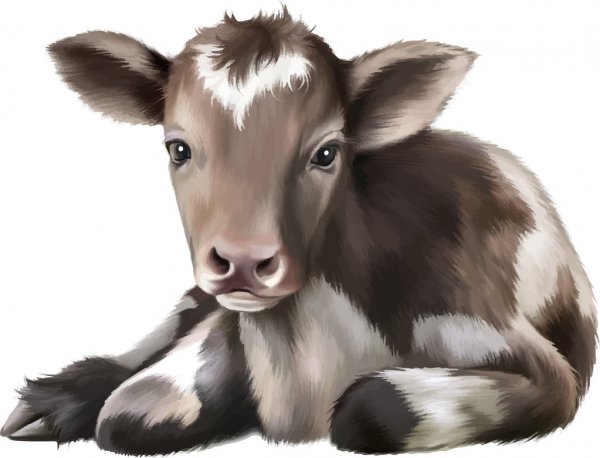 fuente

El Tío acepta la oferta
Pero con cierto recelo
Llévame con el ternero
Para justificar la apuesta.
El conejo le responde
Venga sin disimulo
Que el ternero está seguro
Detrás de ese monte se esconde.
Ahora págueme Tío Tigre
Que yo cumplí mi palabra
Perro que muerde no ladra
Saque el oro del mapire.
El Tigre desesperado
Sacó la moneda de oro
Salió corriendo como un toro
Como un loco disparado.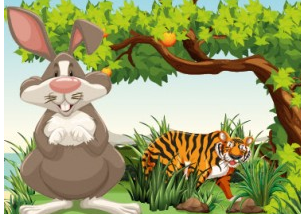 fuente

Cuando llegó al matorral
Se lanzó como cual fiera
Y chocando con una piedra
Quedó zonzo el animal.
Después de pasar el golpe
Este se puso a pensar
Este me volvió a agarrar
Con un golpe en el cogote.
Finalmente pasa así
Estos cuentos de los Tíos
Cuando pasan esos líos
Tío Conejo es muy feliz.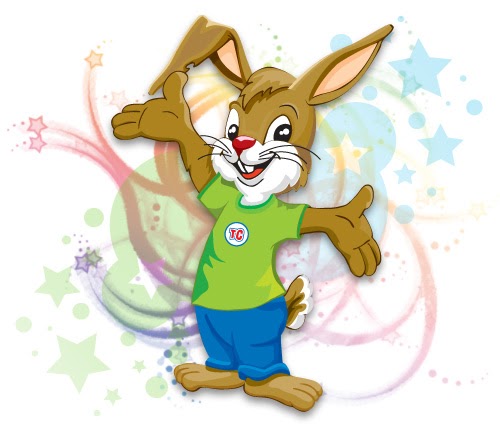 fuente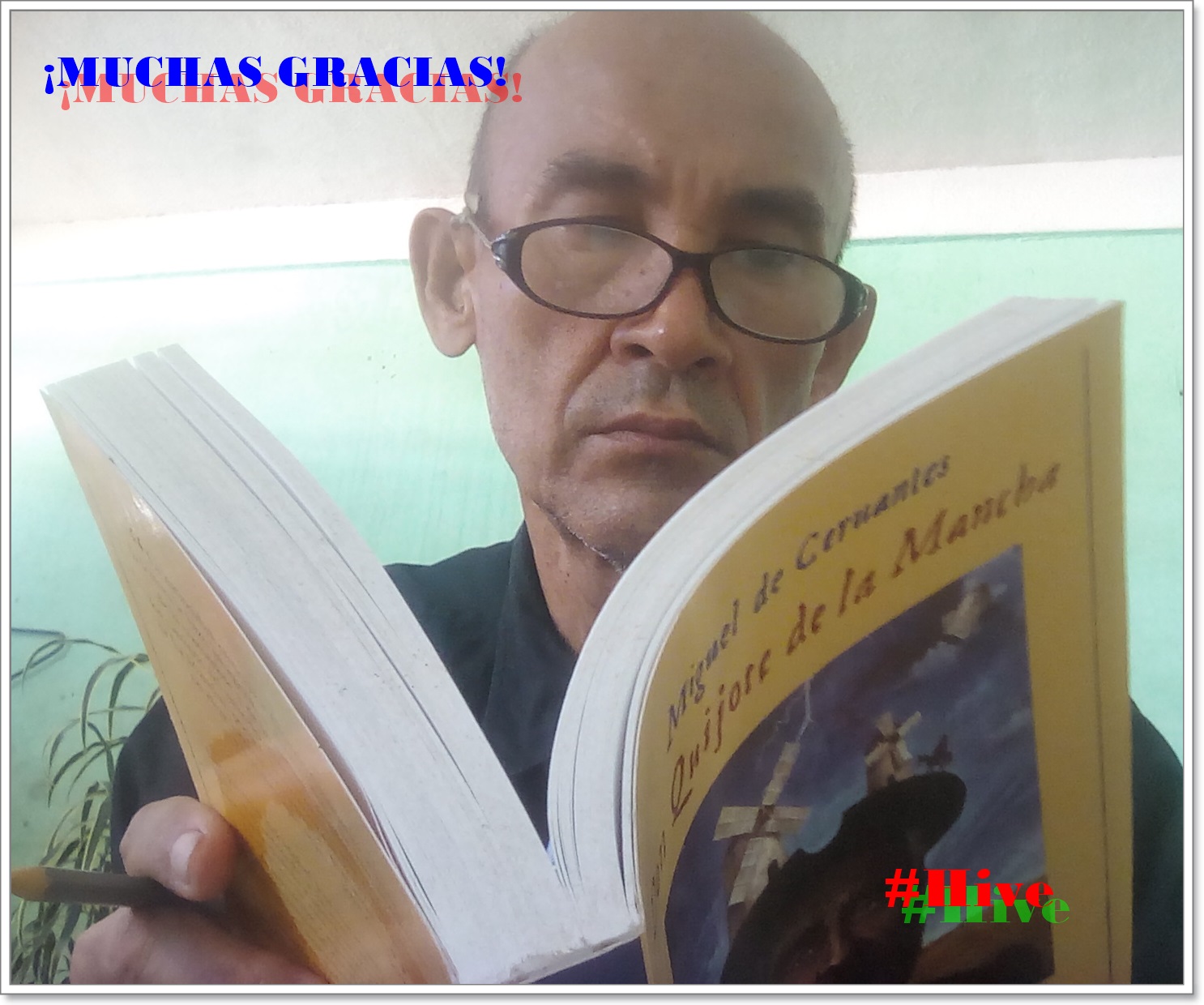 ENGLISH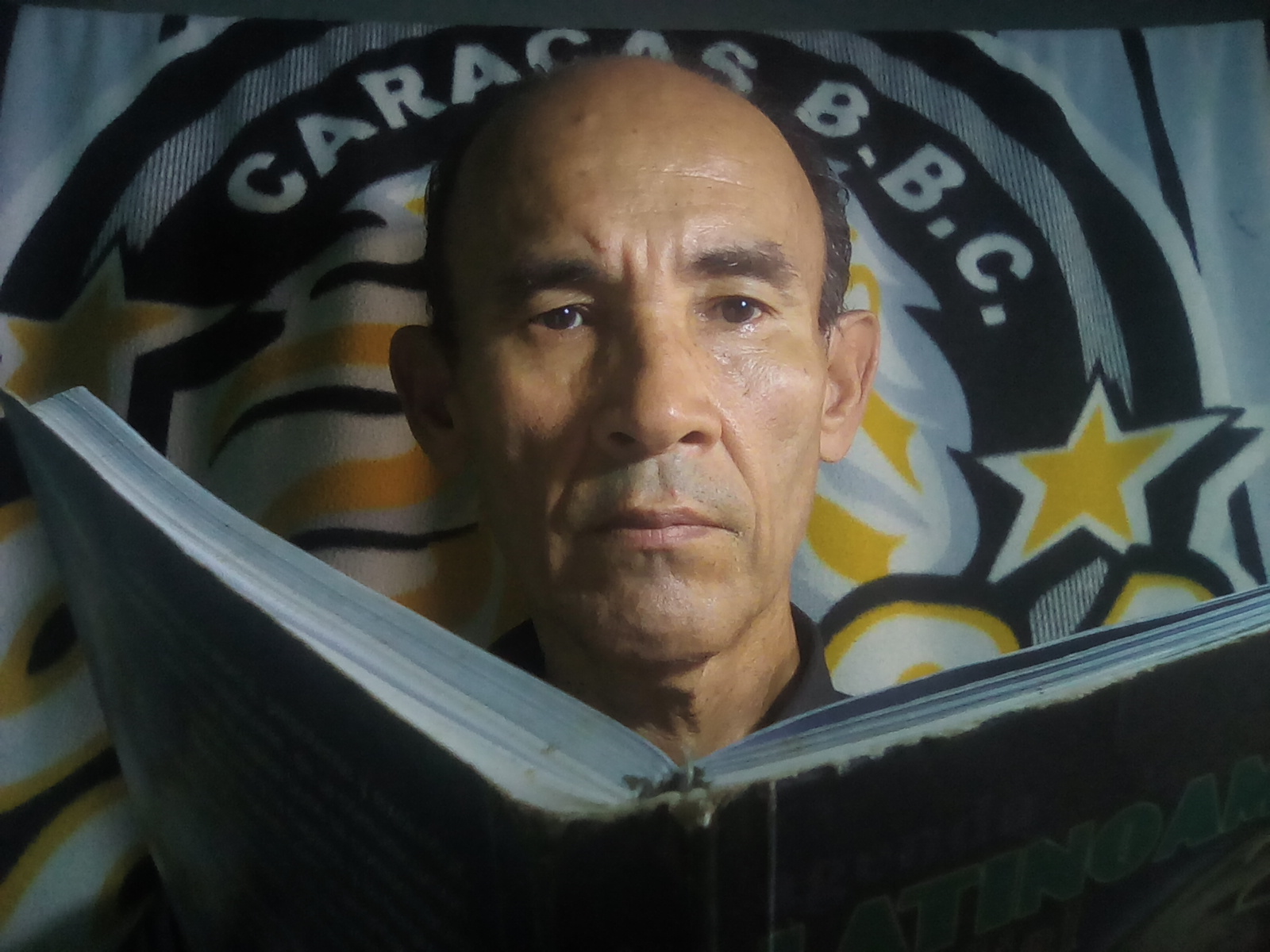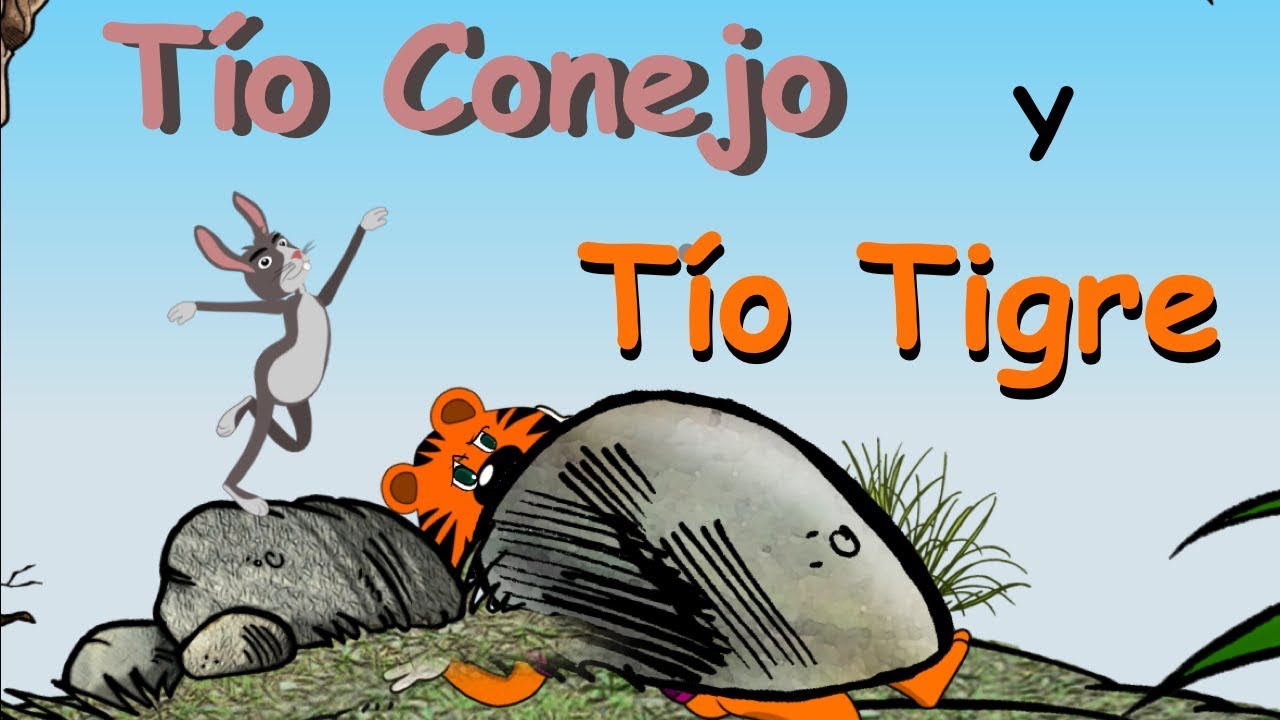 source


Greetings

#hive

friends. It's a pleasure to be with you again. I'm here because I come to bring you a story inspired by me through my imagination. First of all, I would like to tell you that when I was a child, there was always a story about Uncle Tiger and Uncle Rabbit. After so many years of listening to it, today I decided to write a story or tale in verse form. It really fills me with joy and happiness to be able to do these things, especially when it is about our childhood and what we like to do with a lot of love. Making poetry is beautiful, it is an art that goes beyond our imagination, it is an art where the musicality, the rhyme in the verses put the point of literature in the written and orally told. I know that writing a verse and finding the rhyme with the next and that when reading it sounds musical is wonderful. We Venezuelan writers who devote ourselves to children's literature always take us on a trip to other latitudes, those latitudes where many may not be able to go but we can make them go with us when they read our creations. I hope with all my heart that you like this story that with a lot of dedication I made it for all audiences. Many blessings and here it goes:

.

UNCLE TIGER, UNCLE RABBIT AND THE CALF.
Author, José Pulido
2021-09-01

The grumpy one of the jungle has arrived.
Bringing order as always
Showing his teeth
But with a certain reserve.

It's about Uncle Tiger
That champion of challenges
But with a lot of respect
There's always someone watching him

I'm talking about Uncle Rabbit
That swift animal
With his knack for cheating
He's got a tip for everything.

Uncle Tiger and Uncle Rabbit
For they have many stories
Where one always loses
And the other with his victories.

One afternoon Uncle Tiger
One day he went for a walk
To look for those wishes
With his famous mapire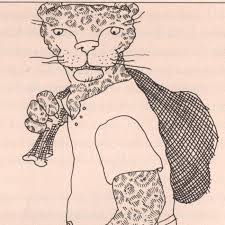 source
On the way he found
That crafty hare
Who greeted him very honourably
And at his feet bowed to him.
Uncle Tiger with his gift
Of keeping his figure
He answered him hastily
Thank you very much correlón.

source



Uncle Tiger asks
What brought you here?
It seems suspicious to me
With an I-didn't-do-it face.

The very astute rabbit
Tells him there's a calf
But you have to pay first
Because bargaining is the fair thing to do.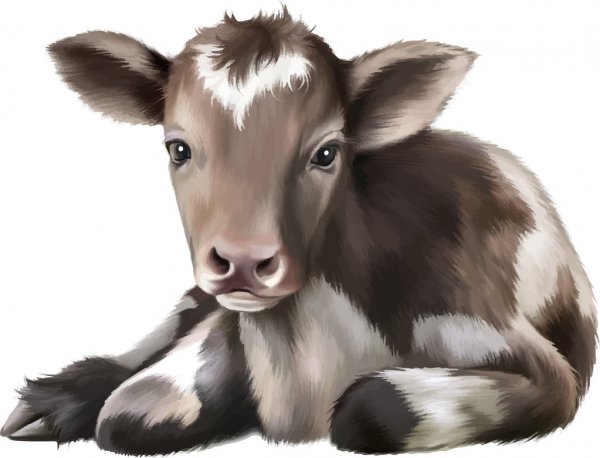 source

Uncle accepts the offer
But with some misgivings
Take me to the calf
To justify the bet.
The rabbit replies
Come without dissimulation
That the calf is safe
Behind that hill he hides.
Now pay me Uncle Tiger
I kept my word
A dog that bites doesn't bark
Take the gold out of the mapire.
The desperate Tiger
Took out the gold coin
He ran away like a bull
Like a madman shot.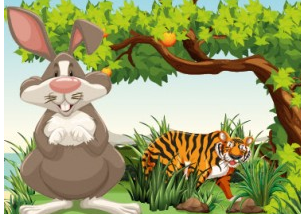 source

When he reached the thicket
He lunged like a wild beast
And colliding with a stone
The animal was left dumb.
After passing the blow
It began to think
This one grabbed me again
With a blow to the neck.
Finally it goes like this
These tales of the Tios
When these messes happen
Uncle Rabbit is very happy.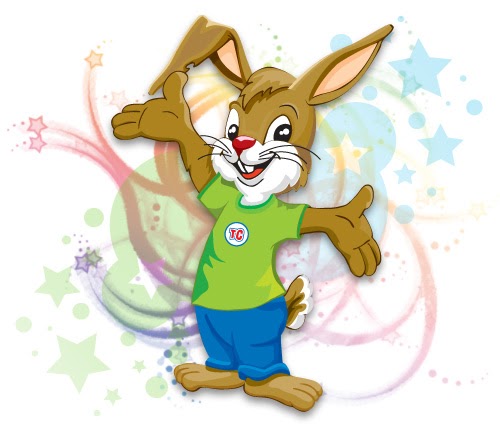 source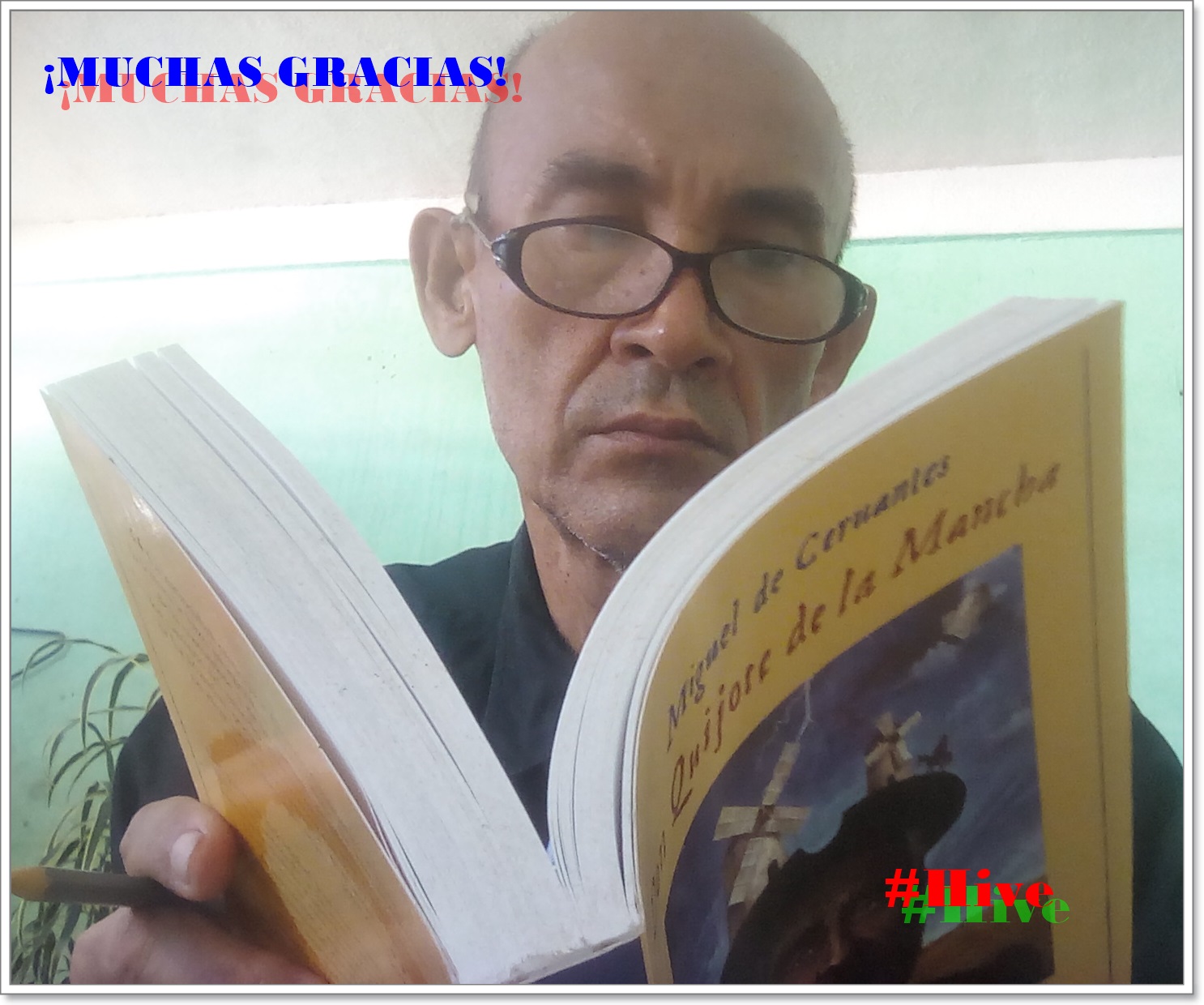 Translated with www.DeepL.com/Translator (free version)
---
---