[ENG-ESP] JEWELRY TROLLEY/@jpulido0306 //CARRETILLA JOYERO/@jpulido0306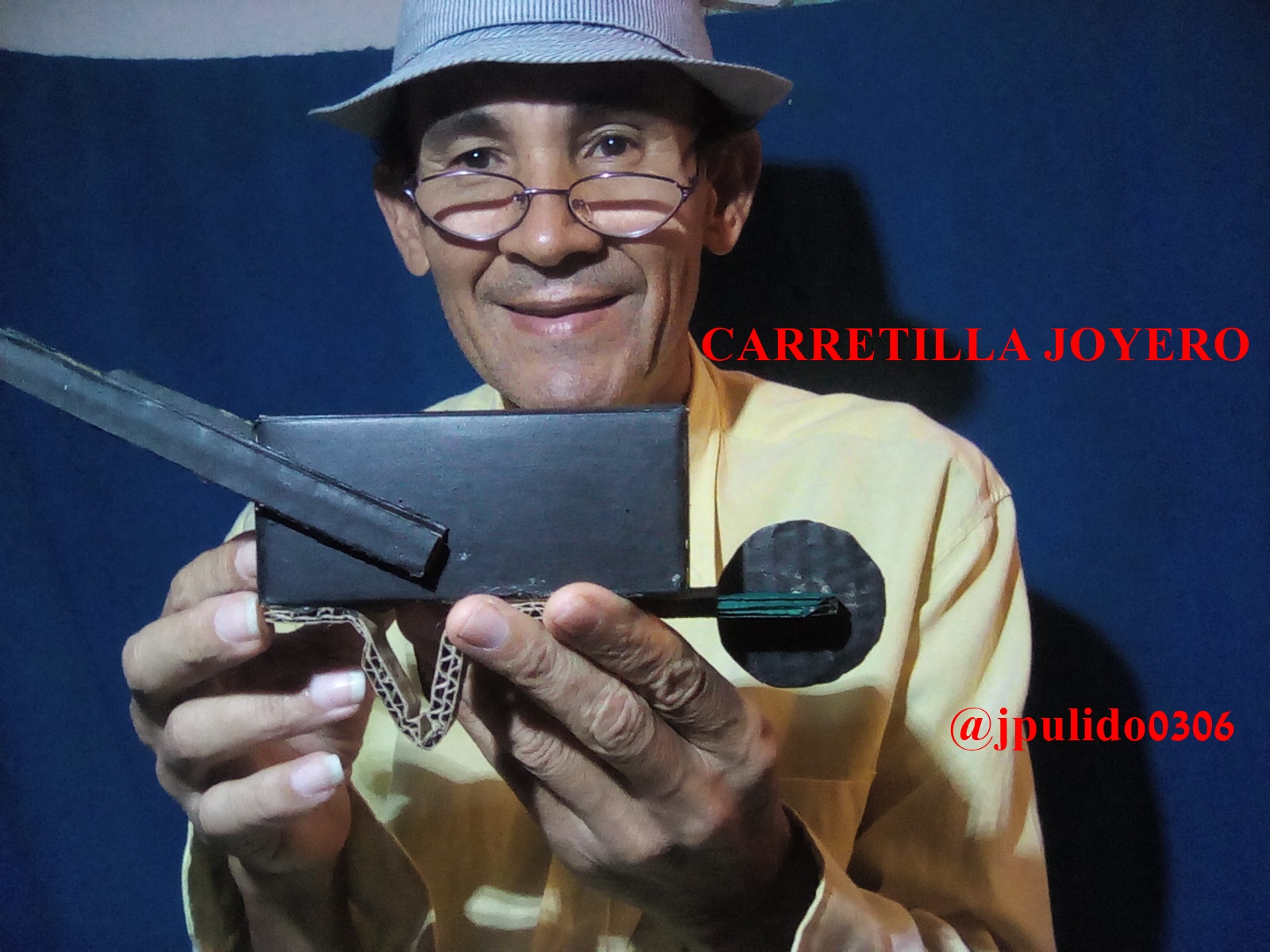 ENGLISH
Joy always returns when we turn to inventiveness, to creativity with few resources. The imagination of the human being is infinite but many times we bow to laziness and we abandon the artistic endeavor when with little we can invent an extraordinary art. Greetings dear friends of
#hive
. Today I bring you a work created with scrap material, a JEWEL CART, I titled it that way but you can keep the things you want there. I hope you liked this creation of mine. Here is a step by step of how I made it.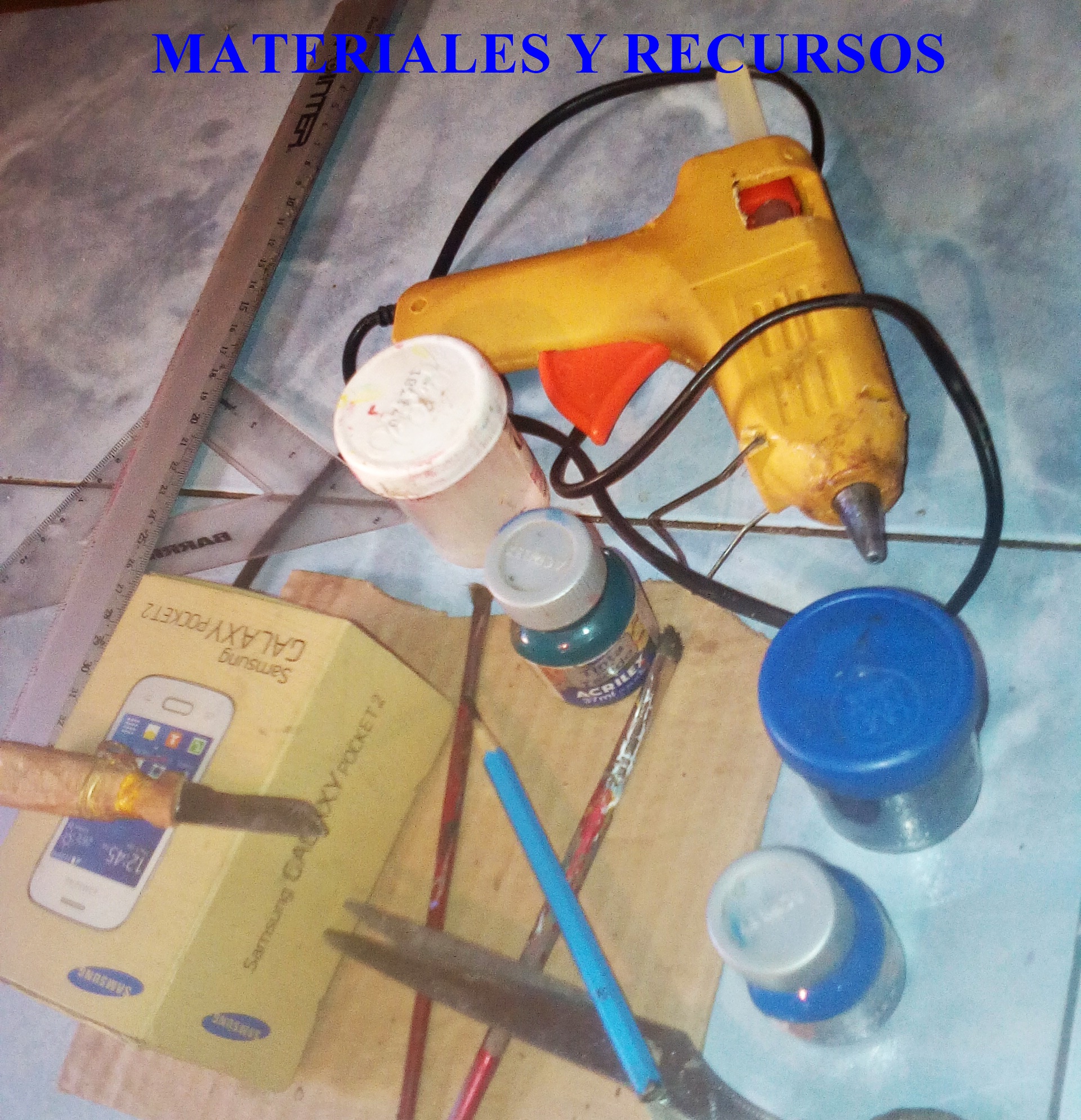 This image shows the materials and resources used in the construction process.
Pencil
Cardboard
Paint
Brushes
Scissors
Homemade cutter.
Ruler
Square
Silicone
Silicone gun.
A small box from an old cell phone.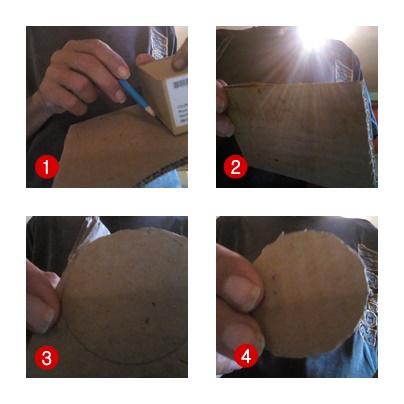 In this batch of images you can see in the details that first was to make the internal base of the box as its internal condition is very delicate. I did this to strengthen the bottom. Then I traced and cut out a 5cm diameter wheel as the volume of the box is 5cm x 7cm x 12cm. So that it would look proportionate to the box.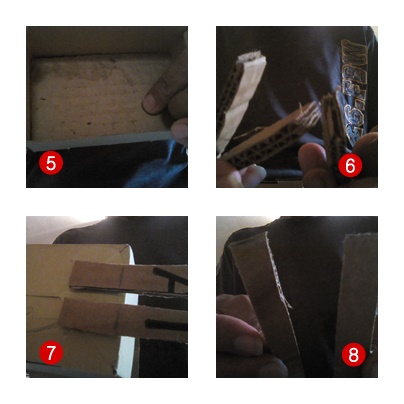 In these other images I proceeded to glue the cardboard base cut out to reinforce the background. Then I traced and cut out two cardboard lists to place as a support where the wheel is located. I glued them with silicone.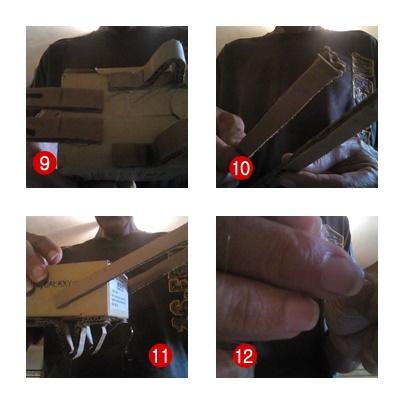 In this third and last batch of images I show you the cutting of the other two strips of cardboard for the arms of the wheelbarrow where we hold it to carry it. I used the silicone and glued them just like the arched legs where the wheelbarrow rests by making the fold according to the proportion of the size of the box.
Here are some samples of how the artwork turned out.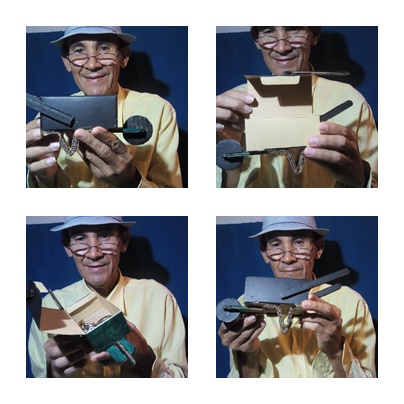 You can see that I left the box with the brooch effect to cover or cover the jewelry box. Of course painted in black and green color because they are the ones I had for the moment.

THANK YOU FOR VISITING ME

.

Translated with www.DeepL.com/Translator (free version)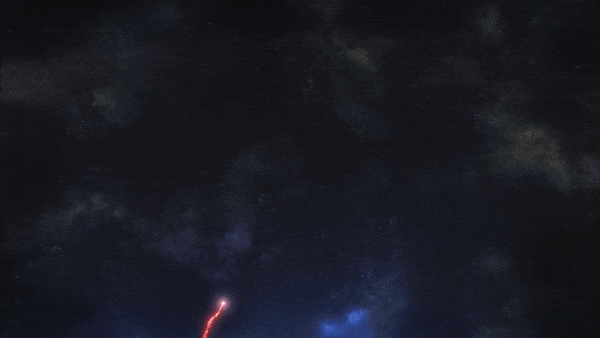 fuente
ESPAÑOL
Vuelve siempre la alegría cuando acudimos a la inventiva, a la creatividad con poco recursos. La imaginación del ser humano es infinita pero muchas veces nos doblegamos ante la flojera y nos abandonamos del quehacer artístico cuando con algo poco podemos inventar un extraordinario arte. Saludos amigos apreciados de

#hive

. Hoy les traigo una obra creada con material de deshecho, una CARRETILLA JOYERO, la titulé así pero allí pueden guardar las cosas que quieran. Espero que les haya gustado esta creación mía. Aquí paso a paso de cómo loa elaboré.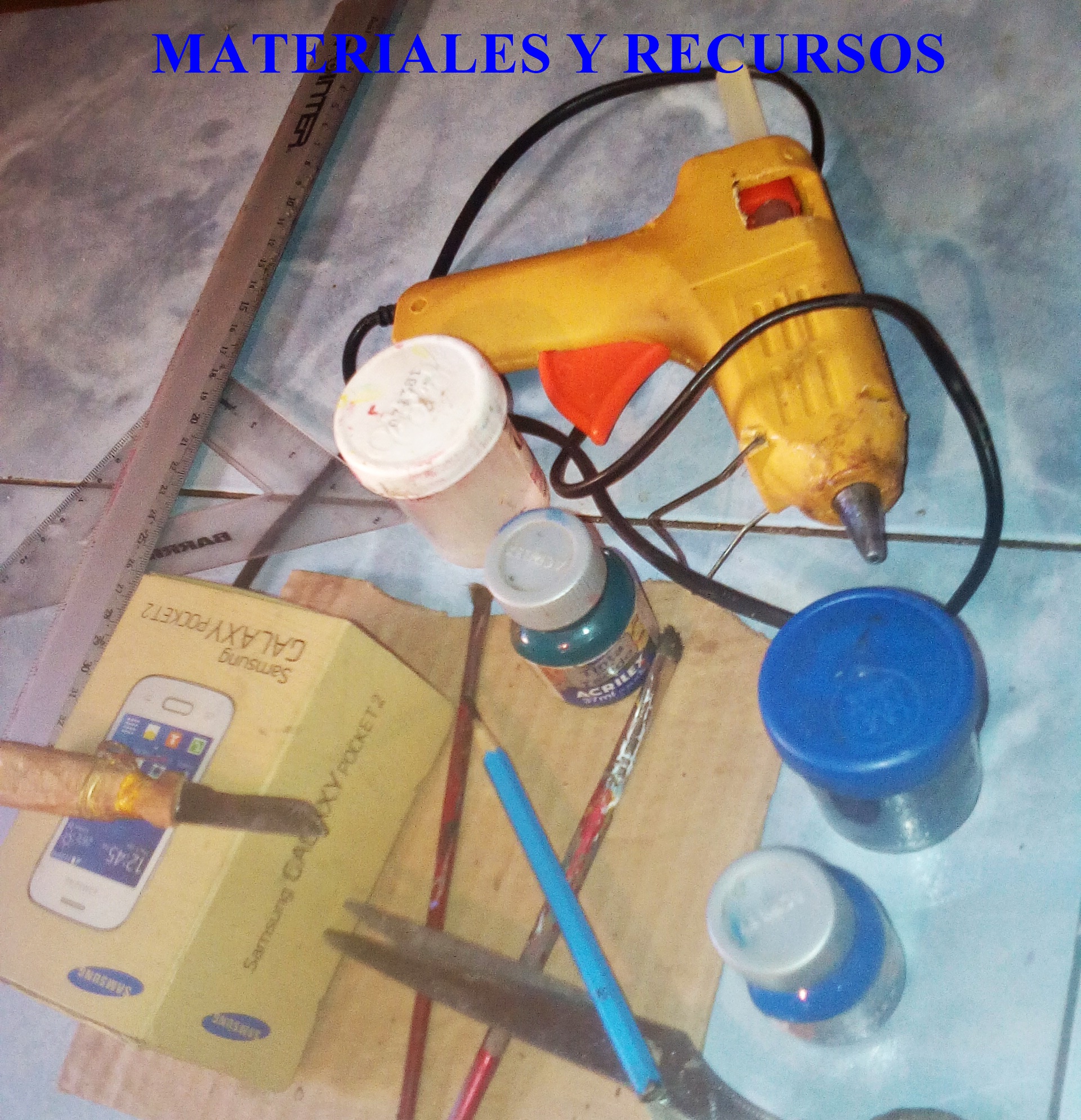 En esta imagen se muestran los materiales y recursos utilizados en el proceso de construcción.
Lápiz
Cartón
Pintura
Pinceles
Tijera
Cúter casero.
Regla
Escuadra
Silicón
Pistola para Silicón.
Una pequeña caja de un viejo celular.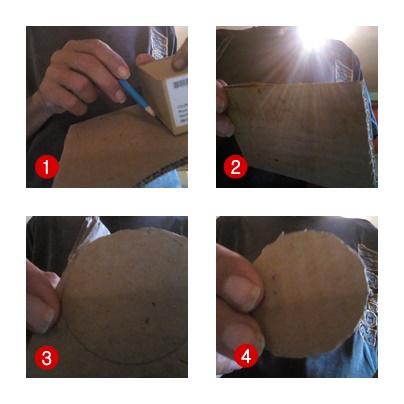 En este lote de imágenes pueden observar en los detalles que primero fue hacerle la base interna de la caja ya que su condición interna es muy delicada. Lo hice para fortalecer el fondo. Seguidamente tracé y recorté una rueda de 5cm de diámetro ya que el volumen de la caja es de 5cm x 7cm x 12cm. Para que se viera proporcionar a la caja.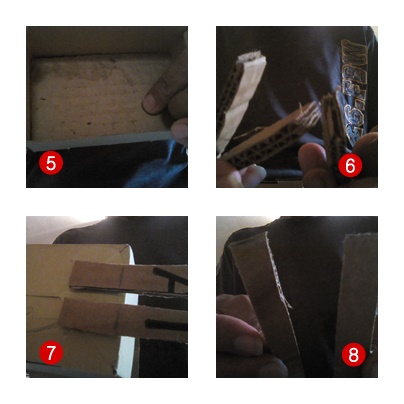 En estas otras imágenes procedí a pegar la base de cartón recortada para reforzar el fondo. A continuación tracé y recorté unas dos lista de cartón para colocarla como soporte donde va ubicada la rueda. Las pegué con silicón.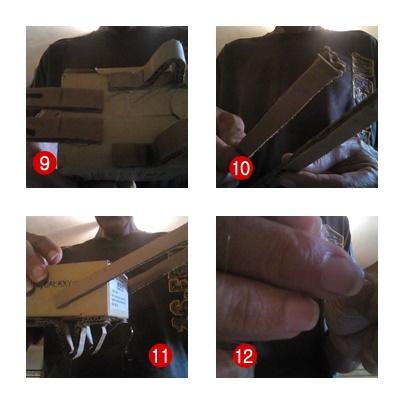 En este tercer y último lote de imágenes les muestro el recorte de las otras dos tiras de cartón para los brazos de la carretilla por donde la sostenemos para llevarla. Utilicé el silicón y las pegué igual que las patas arqueadas donde descansa la carretilla haciendo el doblez según la proporción del tamaño de la caja.
A continuación les dejo unas muestras de cómo quedó el arte.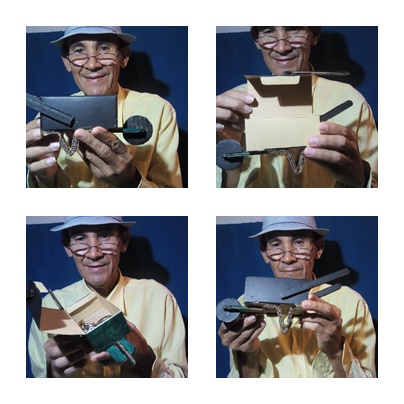 Se puede observar que le dejé a la caja el efecto broche para cubrir o tapar el joyero. Por supuesto pintada de color negro y verde porque son las que tenía para el momento.
GRACIAS POR VISITARME

fuente

---
---