Initiative ReggaeJahm's #DashOutSunday - Photo and Song
Hello friends of the Reggaejahm community, I hope you all had a great Sunday, with family, doing something you enjoy, that's ideal. This time I will share with you a post in the framework of ReggaeJahm's #DashOutSunday. For those who don't know what it's all about I invite you to visit the post to get more details on how to share images of part of your life and that different thing you do on Sundays as a family.
As you might guess, in the community most, if not all, of the content being shared is related to reggae music, among other related musical styles.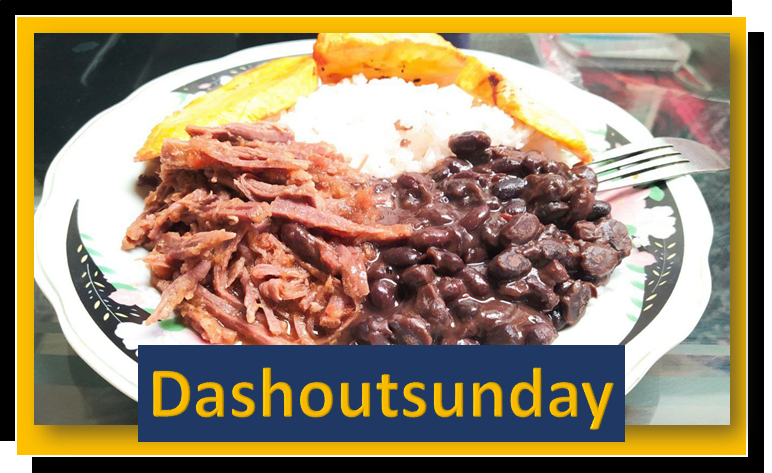 Imagen of my autorshp / Edited in Power Point
This Sunday was a lockdown, since Friday, Saturday and Sunday here in Colombia there is quarantine, things are getting very bad again, and you have to take care of yourself, but no problem, you have to comply, health is everything.
Then I had time to prepare the typical dish of my country, which is called "Pabellon Criollo", composed of fried ripe plantain, marinated meat, rice and caraotas (black beans). This dish has its origins in colonial times, the colors of the colonizers, the mixture of aboriginal, white Spanish, black Africans, are represented there, but I will not bore you with history, do not worry.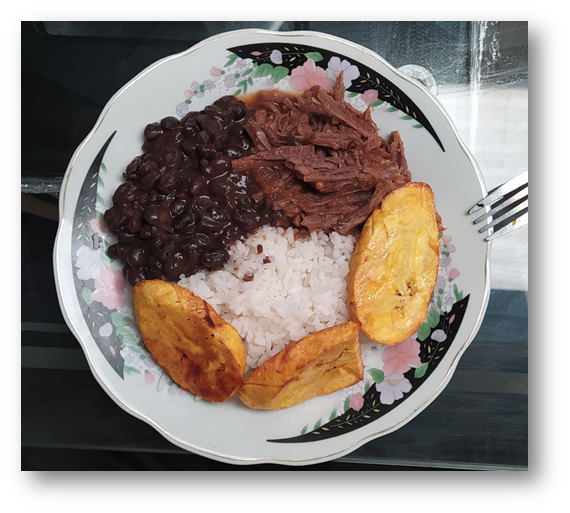 Imagen of my autorshp / Edited in Power Point
And since the idea, beyond sharing part of what you may have eaten during your Sunday, is to share some music, here's a new release of Gyptian, a song that was released just two days ago.
For Dance Hall lovers:



Gyptian - Suh Di Ting Guh (Official Audio)

I say goodbye, have a great week.
Images captured with my REDMI NOT 8 phone.


I authorize the use of this banner to everyone who wants to do it.

---
---