KYC Verification For Decentralized exchange Users?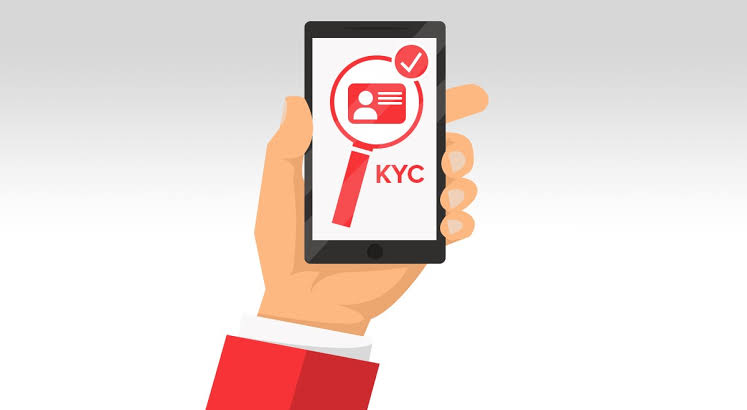 Know Your Customer (KYC) is a verification process used by companies , Institutions, businesses and cryptocurrency exchanges to identify their users , prevent fraudulent activities and multiple account creation especially during Airdrop or giveaways.
With the rise in cryptocurrency investment, Regulators of different countries saw it as a threat to their Fiat currency. In order to combat this effect, some regulators sent messages to cryptocurrency exchanges, encouraging them to register with them if they want to carry out their services in the country.
Cryptocurrency Exchange like Binance after facing several regulatory attacks from the likes of Japan, UK, etc, tightened their KYC Verification, making it possible for non verified users to use most of their features.
To an extent, Fiat to cryptocurrency and cryptocurrency to Fiat currency transactions can be traced to the user who have verified with an exchange.
For Decentralized exchanges, KYC Verification is not feasible due to the Decentralized nature of the exchange. This makes it possible for people to carry out transactions with some level of anonymity.
Fraudulent transaction can only be traced to wallet address and not individual.
With the rise in the lending and borrowing Defi projects , concerns are being raised on the operation of these projects. Rumour has it that the security Exchange Commission ( SEC) are planning a crackdown on Uniswap Labs to ascertain the criteria for their lending and borrowing project.
It will be a matter of time before Decentralized exchanges will face regulatory lawsuit from regulators.
The question is this, can it be possible for Decentralized exchange users to be subjected to KYC Verification before they can use the services of the exchange ?, If it is possible , do you think that people will still hold Decentralized exchanges bat high esteem ? .
I will love to hear your opinion on this in the comment box.
---
Posted via proofofbrain.io
---
---