Generating Reward From Your Crypto Even During The Dip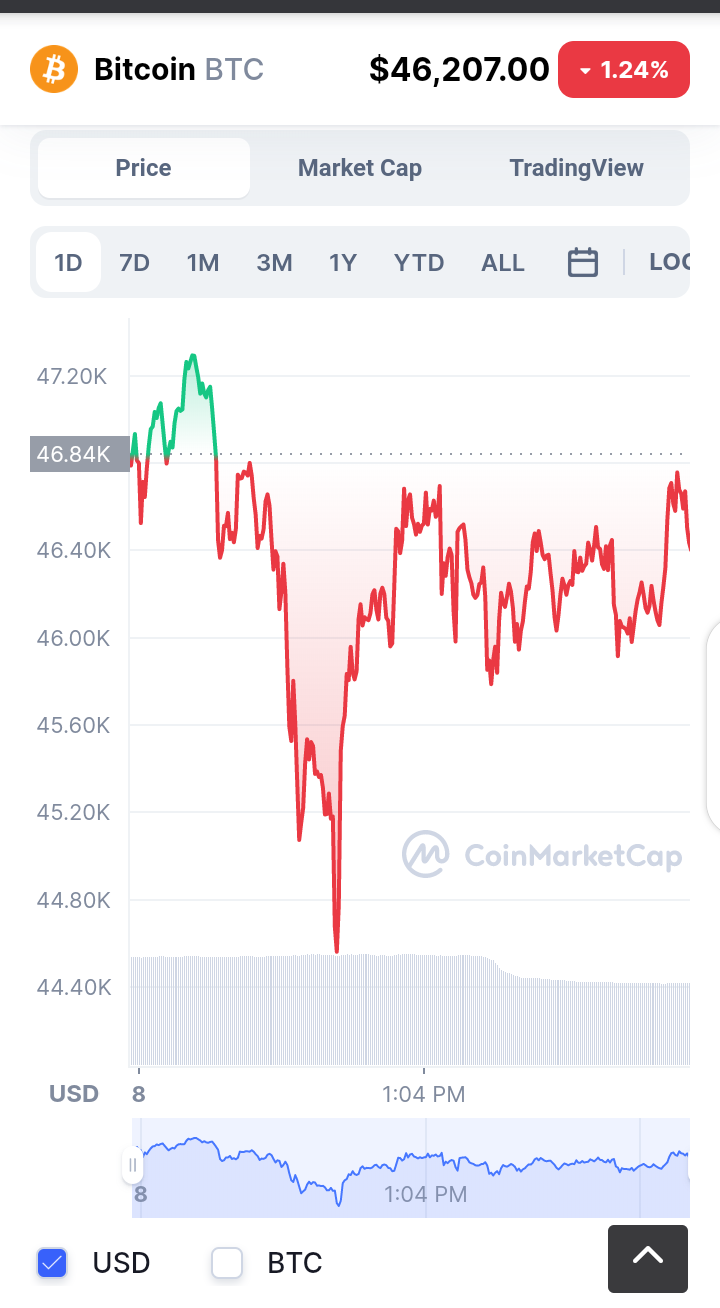 The hashtag black Tuesday can be seen from several social media platforms due to the the heavy fall in price of many cryptocurrencies especially Bitcoin. Some cryptocurrency investors went as far as blaming it on the citizens of El Salvador whom they claimed are the ones that pull the market down with the dumping of the $30 worth of bitcoin given to them by their President, some also rumoured that Micheal Saylor has something to do with as he was seen moving his bitcoin to LLC some hours after encouraging people to buy BTC to celebrate El Salvador bitcoin adoption.
Am neither concerned with any of these claims nor bordered by the dip in the cryptocurrency market because I have already positioned myself before the dip.
The fact is that most investors are more focussed on price when Investing in cryptocurrency than on the use cases of the project. This makes them uncomfortable whenever the market is on the downtrend.
Permit me to share with you one of the reasons why Cardano performed well during the last dip in cryptocurrency market. Statistics gathered showed that more than 50% of Cardano CIRCULATING supply have been staked. This made investors to relax their mind during the dip because their tokens are generating profits for them.
Decentralized Finance (Defi) has presented several opportunities for investors to leverage on and grow their funds, such as, LP staking, naked staking, token delegation and yield Farming. Investors who leverage on these opportunities end their month with huge rewards in their pockets. Medium like LP staking offers APR ranging from 100% to 400%. Below is an APR of 34O% and people have been earning from this for weeks now. Do you think that someone earning this high reward will be bordered by fall in price if XCAD ?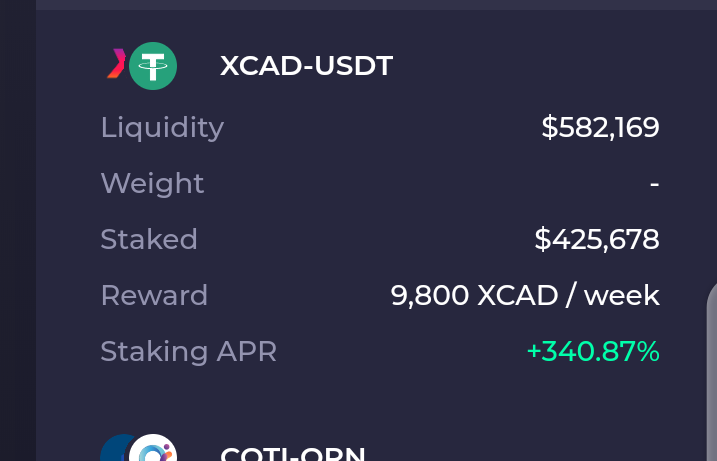 It is true that there is what we call impermanent loss in LP staking but the fact remains that the profit generated from it makes the loss insignificant, also as it is impermanent loss you will not loss until you take a decision to withdraw you LP when the price of one of the tokens supplied is high
What am trying to point out here is the need for us to reconsider the mindset of price speculation when dealing with crypto,and work towards buying coins with use cases that we can put to work and generate profit from them. Many people have BNB, ADA, POLKADOT, ETHEREUM,etc that are idle in their wallets, this is high time to put them to work. Go to Decentralized exchanges like uniswap, pancakeswap, Apeswap, Julswap, and many more, check out their Farm and Pool, you will surely see several offers that you can leverage on.
Every cryptocurrency investors have an entry and exist point, so while waiting for your exit point, put your token to work and pay yourself salary at month end. Whether dip or bull, you will always be in profit.
---
---