CBDC SUFFICIENT TO REPLACE CRYPTOCURRENCY ?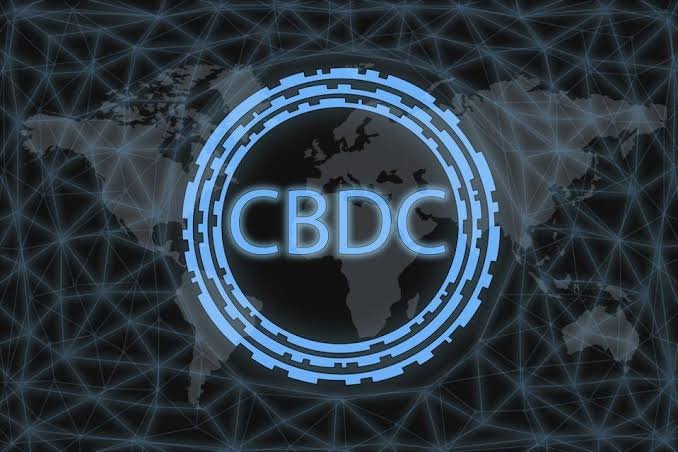 Before the coming of CBDC, people have been carrying out cashless transactions from the comfort of their homes. The paper currency wasn't a barrier to this, but as cryptocurrency began to gain strong grounds, the idea of having the Fiat Currency in a digital form came up. The covid-19 pandemic thus became a perfect idea to support the creation of CBDC.
Governments who are in support of CBDC claim that having a digital version of the Fiat currency will help to promote faster transaction and security, as people do not have to carry bulky paper currency during trading. They also claim that the world is going digital and as such the financial system should be adjusted to fit in, but my question remains, how will CBDC alone improve the economy of a country especially with regards to creating Financial freedom for the citizens, particularly the unemployed?.
Low-tier countries with poor technology and infrastructure are following the likes of China towards adopting CBDC and showing cold shoulders to cryptocurrency. They see cryptocurrency as a threat to their economy especially for the fact that it is Decentralized.
They forgot how cryptocurrencies have been able to reduce the unemployment rate in developing countries. Youths and graduates who do not have white-collar jobs are now able to build something for themselves through blockchain and cryptocurrency investment
In 2020, due to the effect of the covid-19 pandemic, countries like Venezuela experienced continuous falls in their fiat currency, and we're able to manage the situation by opening their door to cryptocurrency. A top-tier Country like the USA also felt the heat of Inflation and it was a cryptocurrency that helped the citizens to stabilize things.
WHAT EFFECTS WILL CBDC HAVE WITHOUT CRYPTOCURRENCY IF THERE SHOULD BE ANOTHER INFLATION?
CBDC needs cryptocurrency to work effectively. Perhaps there should be regulation to help control the negative effect of preference for cryptocurrency by the citizens. Those who have been in cryptocurrency for a minimum of two years will not want to store their money in Fiat Currency because they know what they have been able to benefit from their years of involvement with Cryptocurrency. However, cryptocurrencies need Fiat currency to thrive because they will always need to either buy from Fiat Currency or sell for Fiat Currency.
Posted Using LeoFinance Beta
---
---